The shortage of women in tech still makes headlines, despite it being a decades-old problem. 
Yet there is a subset of this group that's even rarer still: the older woman working in tech. But while I wish my gender were better represented in this fast-growing entrepreneurial sector, I have to admit that I quite like being an outlier. It is my age and my gender that give me an edge in a really demanding job — and I'm certain that's true for the few other older women working in the startup economy.
The maleness of tech is unavoidable. At Voi we are actively trying to hire people from different backgrounds — we're Swedish after all — but most of my colleagues are still men under the age of 30. The few 40-something people we employ are vastly outnumbered by millennials. Our average age is mid-20s.
For many women of my age — I just missed the swinging 60s — this would be a deterrent to working in technology. Our office is not like many corporate workspaces: frequently filled with pumping music, visiting dogs and an always-empty coffee pot. 
Yet for me, the challenge that working in a young industry brings and the energy it takes make it all the more attractive. I don't let age or gender define me; what counts are the experiences I have had.
Your age is an advantage
There is just no substitute for decades of hard work. No degrees, connections or money. If anything, being an older person in a startup is a huge advantage. 
With almost 30 years of working in communications for leading companies across Europe, I know what will work and what won't. I can throw myself into challenges and land on my feet because I have done it so many times. 
When I was at TomTom, people would drive off cliffs following their device's instructions — and it was somehow the fault of the tech. You are always under scrutiny if you are involved in transportation. I know not to panic and to gather as much information as I can about what has happened before diving in. 
At a startup, you earn your stripes
Startups are not at all hierarchical and status doesn't matter. You get respect for delivering results and every individual employee brings something to the table.
Knowing what works when communicating to multiple audiences across many countries allowed me to fit right into Voi, where there were few processes in place in the early days. What counted was the knowledge I could bring from previous roles. Knowing what the media requires in any situation — whether a crisis or a planned story — is obviously crucial in my role, but takes years of experience to perfect.
I wasn't given respect, nor did I expect it, by default. I had to prove myself by learning fast and tuning in to how people perceived Voi. It's about finding allies, repeating your best messages on several platforms, newsjacking, not giving up — and not shying away from the debate.
Startups are fast-moving — and fun
When you join a startup you have to be willing to muck in. They are high-energy environments, like the scrum in a rugby game — you can't just sit back and observe. You have to go in, deliver quickly and be prepared to roll with the punches.
Startup years are like dog

years.
Startup years are like dog years: what gets achieved in a year would take seven years in a slower-moving, more mature company. Such breakneck growth is possible only by combining the audacity of youth and the instincts of experience.
My generation was brought up to be fiercely independent. At the age of 18 you were practically kicked out of home, sent off by your parents to a job or university, with little more than a promise that you'd ring in a month. I'm still proud of making my way in life, independently, working in three different countries where I have taught myself the language — outside the comfortable cushioned expat experience. I've learned to be intuitive and to trust my gut. I know that I am  adaptable and able to mix with people from all walks of life; skills that startups need in abundance.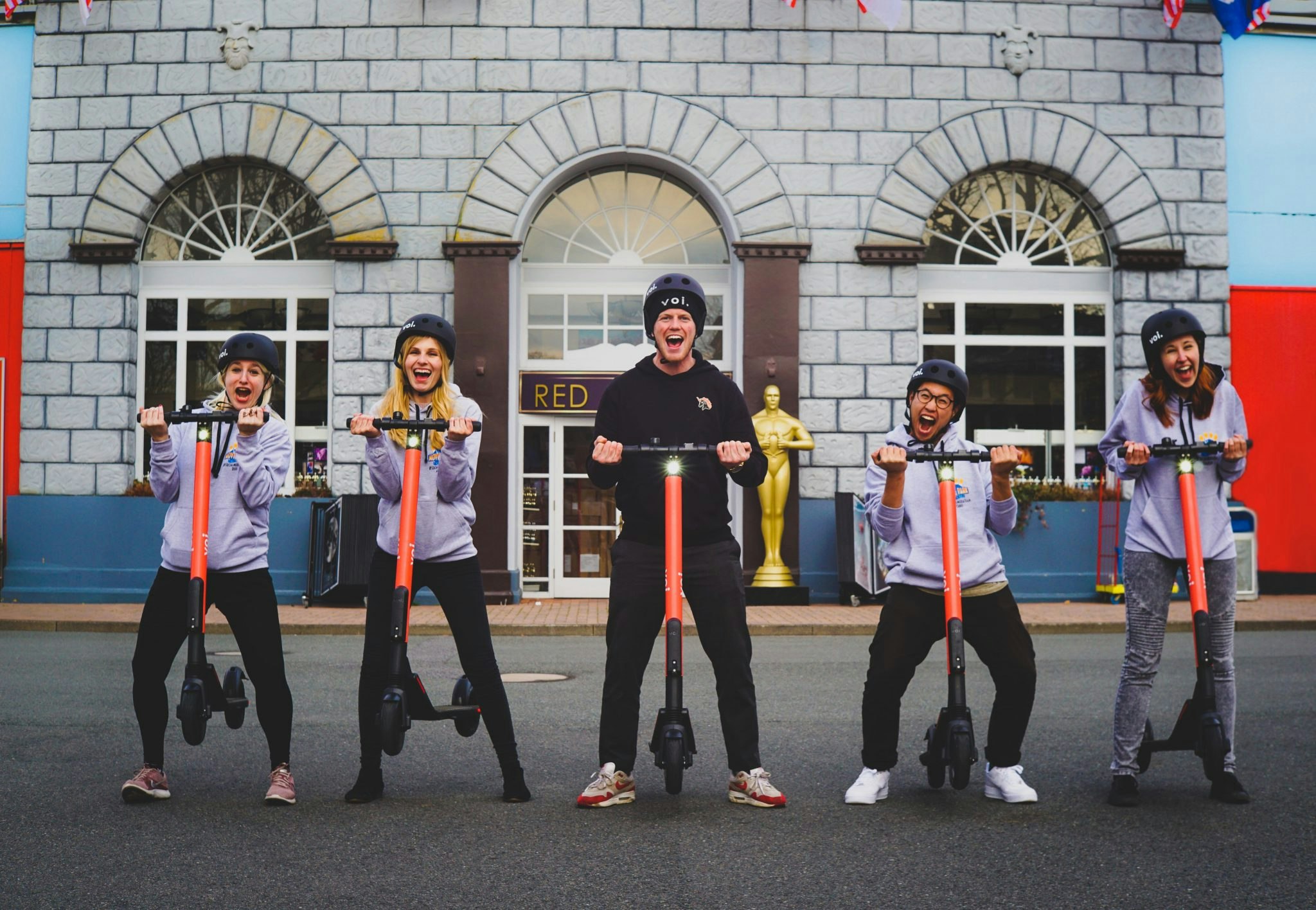 I love the younger people I work with and I pride myself in matching them for energy and get up and go. What I particularly admire is their willingness to throw themselves into whatever comes up; they are fearless, as I like to think I am. Instead of the cynicism that can come from decades in a corporate environment, millennials have an infectious can-do attitude.
Yes, many of these young people have to earn their stripes — and some could learn some real-world nous. I was young once upon a time and learned that sometimes it pays to listen to your elders. I once sent a group of students out dressed as penguins onto the streets of Amsterdam to hand out flyers for a software company that was into Linux (a penguin was Linux's mascot at the time). Then I got a call from the police station asking me to pick one of them up. What did my manager say? I told you so.
Age diversity helps build better products
Diversity — both in gender, race and age — isn't just a box-ticking exercise. It means you can understand your customers better and helps you design a better product. In the e-scooter sector, where consolidation is underway, appealing to the widest possible customer base gives us an advantage over competitors. 
When I was job hunting I searched for a company that would make a real impact and do so quickly, and that's what I have found in Voi. If you're an older woman looking for a place where you can rise to the challenge and create something new, then reverse everything you think you know about the technology sector. It could be just the opportunity you're looking for.