Would you eat a box of free chicken nuggets if Ed Sheeran handed you one from a food stall? This was the question on the minds of Londoners walking in Shoreditch a couple of weekends ago. 
But those that took him up on the offer soon found out that he wasn't actually Ed Sheeran — just a lookalike. And the nuggets weren't actually made of chicken — they were made of pea protein and soy beans, with some added flavouring.
It was a publicity stunt orchestrated and filmed by London-based startup THIS — a new entrant into the plant-based meat space, which claims to have designed bacon and chicken that can fool carnivores.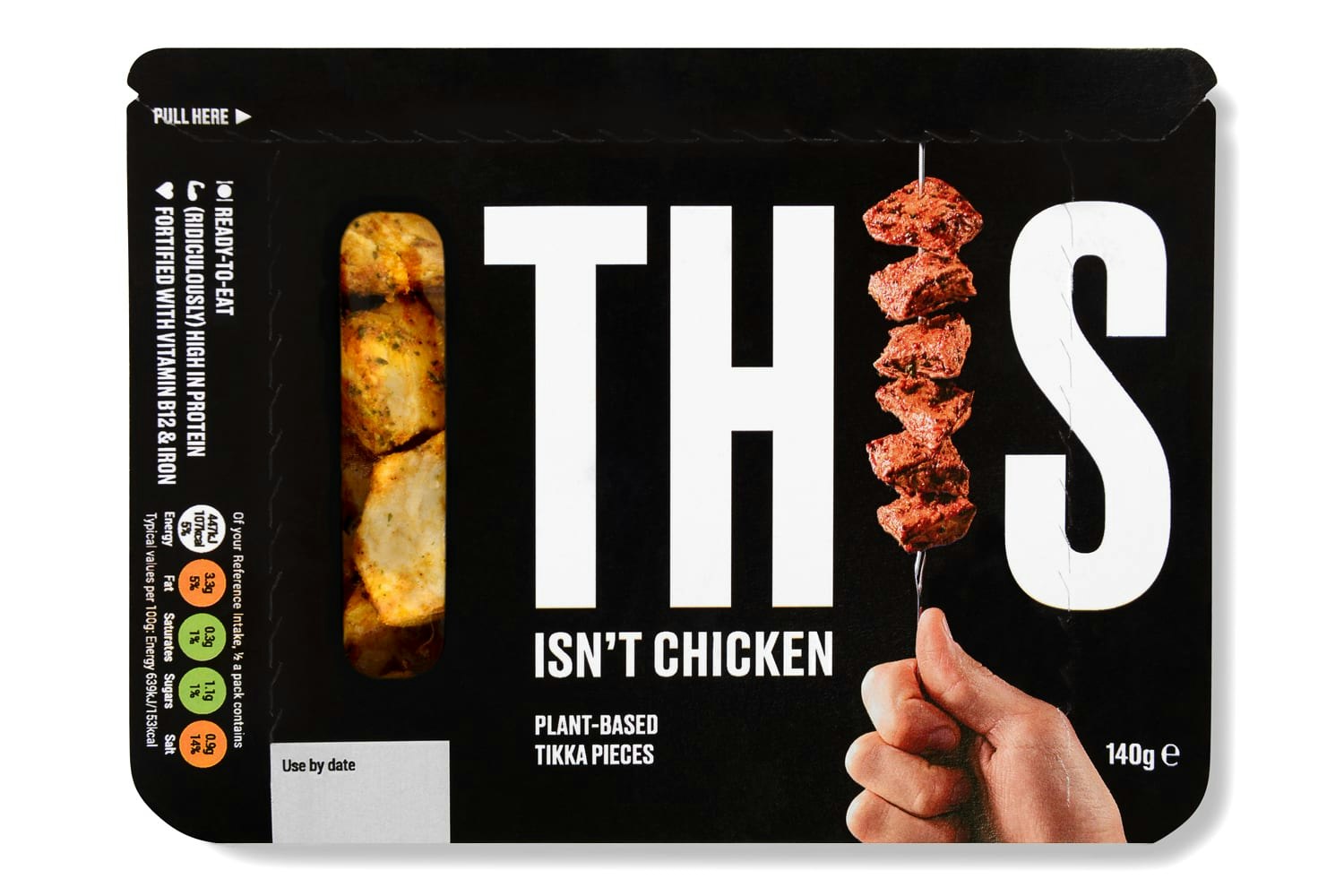 THIS has made a series of videos based on stunts that feature unsuspecting people being fooled into thinking that they are eating meat, when in reality they're trying plant-based replicas. 
"Most meat eaters don't know that there are plant-based products that would fool them," said Andy Shovel, cofounder of THIS. His startup, he adds, purposefully takes a "controversial" approach to marketing.
Undertaking a new stunt on the same theme approximately every month, the startup has now been featured in a good few mainstream publications in the UK, including the Mirror, the Evening Standard and TMZ. 
Shovel says its videos have been viewed around a million times across all of its social media accounts — not bad for an eight-month old startup that has only recently received seed funding (though it was quite a large seed round, at £4.7m).
Publicity stunts can be a successful trick to get people talking about a product. All in, Shovel says the 'It's Not Ed' prank cost around £6,000, which is far less than an ordinary marketing campaign — an enviable result for any startup in its early stages.
But not every startup publicity ploy works as well. Orchestrating the perfect publicity stunt is not easy — it involves strategy, conscientiousness, brand awareness and, most importantly, a great idea.
We talked to a professional publicity-stunt designer to get some pointers on what to consider before orchestrating a stunt.
1) Think about value for money 
On the surface a publicity stunt seems like a super cheap way of rustling up some attention. Sometimes this is true — but not always. "People think they can be quite cheap — but they can actually be quite expensive," said James Crawford, managing director at PR agency One.
To break down the costs of a stunt a little further, a celebrity lookalike costs somewhere in the region of £1,000 for three to four hours, plus expenses, according to ES Promotions. Meanwhile, if you want to hire a camera crew of two, it will set you back £350 for three to four hours, according to one agency.
Deliveroo's costs no doubt crept far higher than last summer when it treated a bunch of journalists to KFC in a helicopter for no reason other than to take their dining experience "to new heights".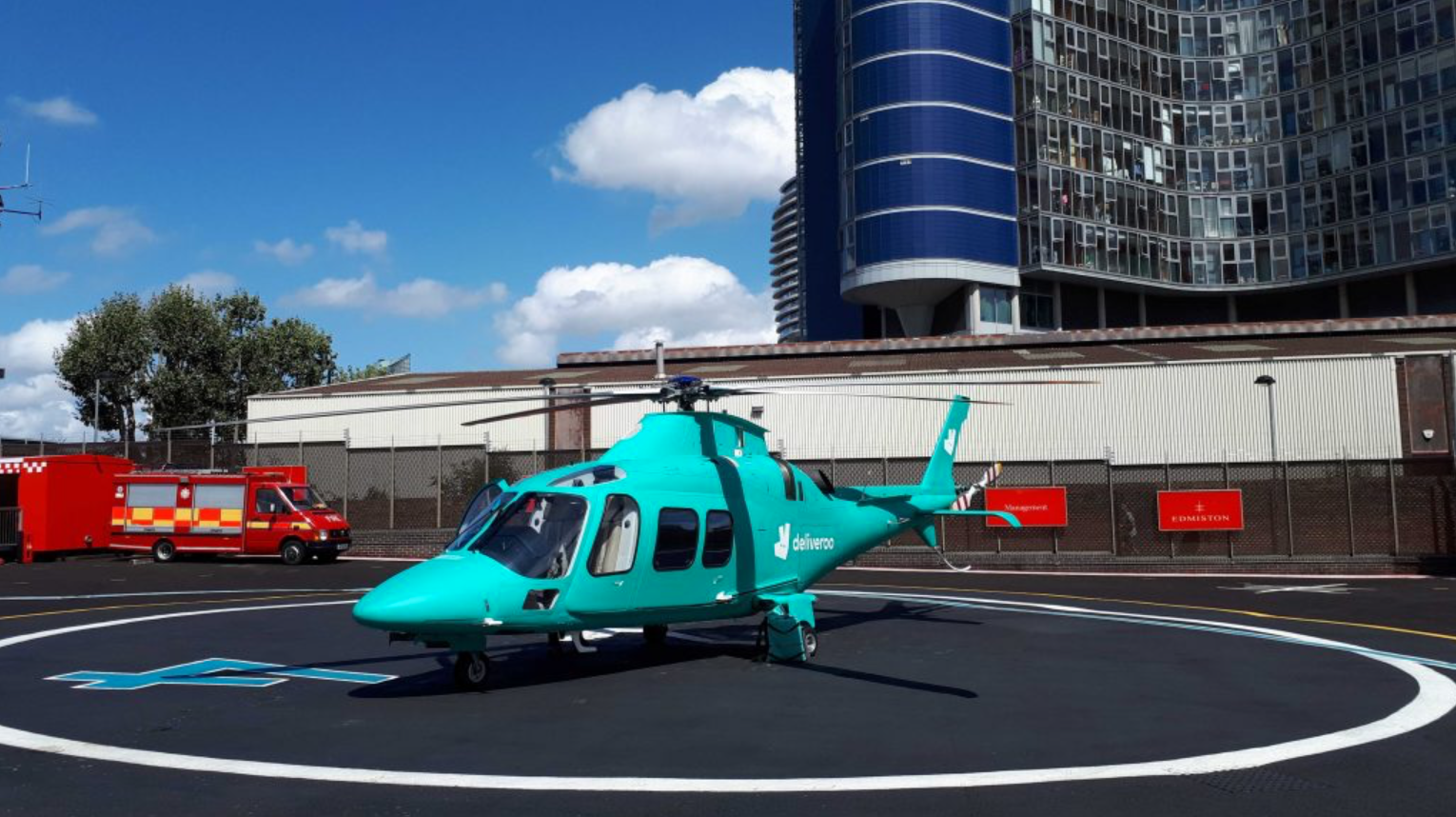 Of course, there is almost no limit on how much you can spend on a stunt. One of the most famous stunts of all time is when Red Bull broke records by sending a man into supersonic free fall from a helium-filled balloon — costing an estimated $30m (though Red Bull never confirmed this).
A notable example of a very cheap stunt is Honeypot chief executive George Rawlings' "cheating boyfriend" ploy last year. The dating app entrepreneur posed at busy spots in London with a huge cardboard sign saying: "I @GeorgeRawlings cheated on my girlfriend and this is my punishment. Do NOT download Honeypot." 
Press coverage wasn't exactly positive, but Rawlings estimates that the number of downloads that resulted from the stunt equated to approximately £9,500 in online marketing spend. All that at a cost of £2.65 — the price of some cardboard and pen.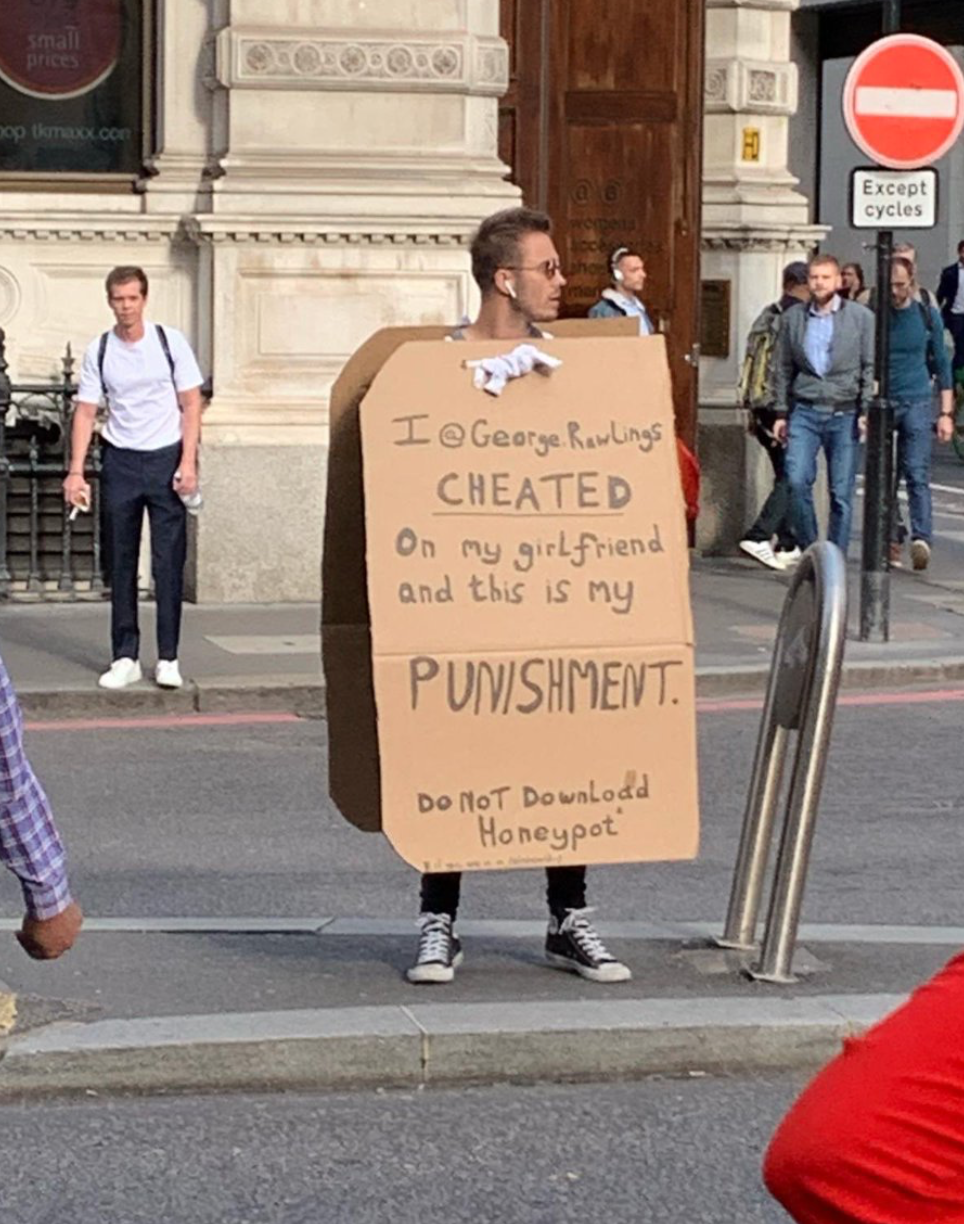 But it's rare to see such good value for money. "If you've got a location in Euston, then that's £30,000 already," said Crawford. Costs can go way up from there — especially if you've got a PR agency involved. 
At times, the same amount of money could have been better spent on traditional marketing tactics, which have more predictable results. 
2) Do the "Piers Morgan test"
One key ingredient for a good stunt idea, says Crawford, is outrage. One way to think about this is what he calls the "Piers Morgan test". Named after the controversial British TV host, it works like this. You have to ask the question: Would this prank idea trigger Piers Morgan? 
If you can picture news of the prank prompting Piers Morgan to embark on one of his signature rants, then the idea passes the test. If not, think again. "Because otherwise who cares?" says Crawford. 
3) Be wary of the limits of the law
This is an obvious one, but it's important to consider carefully exactly what you are and aren't allowed to do. By law, you can't sell food and lie about the ingredients. But you can be less thorough about your ingredient list if you're giving out food for free, which is how THIS was able to pursue their prank. 
4) A delicate balance
Crawford notes the success of a stunt can be a "double-edged sword". You may be a startup now, but the impression you make now will last. 
Many Londoners will remember the "beach body ready" campaign that catapulted diet startup Protein World to public consciousness — but not for the right reasons. Several national papers condemned its unrealistic beauty standards. 
5) Know when to stop
Famous for its outlandish stunts, Scottish beer maker BrewDog has earned itself a lot of attention over the years. One particularly well-documented event saw the company driving a tank through the streets of London to announce the launch of a crowdfunding campaign. 
But Crawford notes that these kinds of attention grabbing ploys can start getting old — especially for companies that have become more established. 
"The thing about being a challenger brand is you can be pretty mouthy," notes Crawford. But he says former startups like BrewDog need to recognise when to tone it down. 
"For BrewDog, it's started to backfire a bit," he said, adding that the branding now comes across as "cringey".