"If the people who are in charge of the purse-strings don't have the same viewpoint as you then they're not going to see the world through your lens, they're not going to see the opportunities you spot — and that made the early days much harder," says Mursal Hedayat, the 31-year-old cofounder and CEO of London-headquartered startup Chatterbox.
The entrepreneur came to the UK from Afghanistan as a child refugee. She launched her startup, which matches refugee language teachers with employees at major corporations, in 2016, but fundraising challenges meant it took years to be taken seriously as a venture case. 
The first time Hedayat pitched Chatterbox to investors, she remembers one VC saying it wouldn't work "because there weren't enough talented refugees to make a business operate". 
Just last year, only 1.3% of VC funding in Europe went to founding teams solely made up of ethnic minorities. Of company founders from underrepresented backgrounds polled by researchers, 56% said they had recently experienced discrimination inside the tech ecosystem. A recent report also found that, between 2009 and 2019, a minuscule 0.24% of venture capital in the UK went to teams of Black entrepreneurs.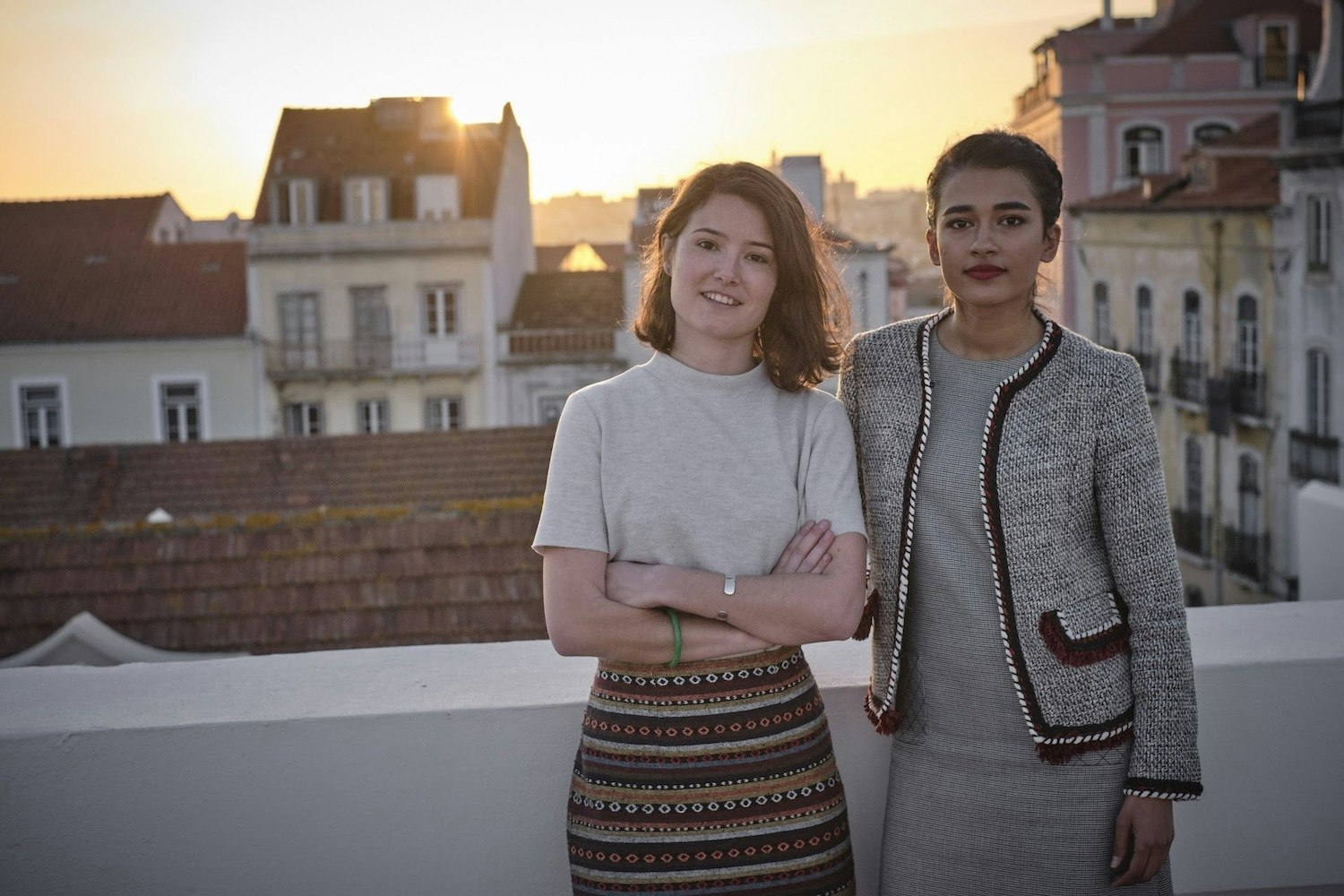 There has been a real shift in consciousness, attitude and rhetoric from many VC firms and institutional investors across the continent in recent years. So why is the amount of VC cash flowing into startups led by diverse teams still so low? And what is it actually like fundraising as an ethnic minority founder today? 
Here, four tech entrepreneurs explore their experiences of raising capital. They talk about the challenges they've faced, explain what urgently needs to change, and share tips for others starting out on the fundraising journey. 
Discrimination makes you think small
Chatterbox has now raised £2m, including £1.5m in a pre-seed round in December 2019. But Hedayat says such negative early experiences with startup fundraising made her "think small".
"When you're received by investors with such little curiosity or belief, you learn to manage your own expectations about what you can get," she says. "There is a mental block that exists for [minority] founders, because every meeting they take with an investor is not the same meeting that a young, white man from Stanford gets."  
The entrepreneur cites the well-known "Invisible Lid" experiment, which found that fleas shut inside a jar learned to stop jumping above the height of the lid, even once it was removed. 
"They had created an upper limit for themselves," Hedayat says. "That is exactly what happens to founders who VCs do not treat as equals to the people they think are the best, [who will be] the easy wins." 
Alina Bassi, 32, is cofounder and CEO of Berlin-based climatetech startup Kleiderly, which just filed a patent application on a new method for converting unwanted textiles into a durable plastic alternative. 
The entrepreneur had recently relocated from the UK to Berlin when she founded Kleiderly in 2019. Bassi is a chemical engineer with years at biotech companies under her belt, yet she encountered a lack of initial investor belief and found it hard to raise capital. This year, Kleiderly finally raised an undisclosed pre-seed round led by Belgian-based VC Pitchdrive.
"As an engineer, I had substantial experience in this sector to start off with. But I had a lot of discussions with investors early on [asking]: 'Why didn't anyone else do this before you?'," she says. "It really made me question myself at times. If it wasn't for the impact this can have, and creating something for good, I think I would have struggled to keep going." 
The startup fundraising confidence issue
Wilfrid Obeng, the 27-year-old cofounder and CTO of Google-backed ads for gaming startup, AudioMob, says that ethnic minority founders' experiences of the world often mean they have less initial confidence. 
The coder and software engineer knows "super smart" tech experts who are nervous of even approaching potential investors. "It's not the minority founders' fault. If you've been continually pushed into a corner over and over again, the confidence isn't there," he says. 
London-based AudioMob found seed round raising hard. The cofounders interviewed with over 20 VCs who all rejected their first pitch. But Obeng says his background in investment banking and stint at Google had enabled both he and his cofounder, former Facebook employee Christian Facey, to develop much-needed self-assurance.
The team returned, showed progress, and secured investment from Supernode Global — one of the VCs who initially rejected them. The team later went on to raise a $14m Series A round in November 2021, led by Makers Fund and Lightspeed.
Supernode had initially expressed concerns over the defensibility of AudioMob's proposition against adtech giants. "We went away and were able to show how we had first-mover advantage," Obeng says. "We defined a patent strategy and obfuscated our code. They could see how we could protect our IP and scale quickly.
"It's about the ability to have confidence in yourself to say, 'this is our predicament, but you wouldn't be sitting here talking to me if you didn't think I'd 10x your money'. That's what I don't see a lot of, because they [minority founders] are scared they [VCs] will take the chips away."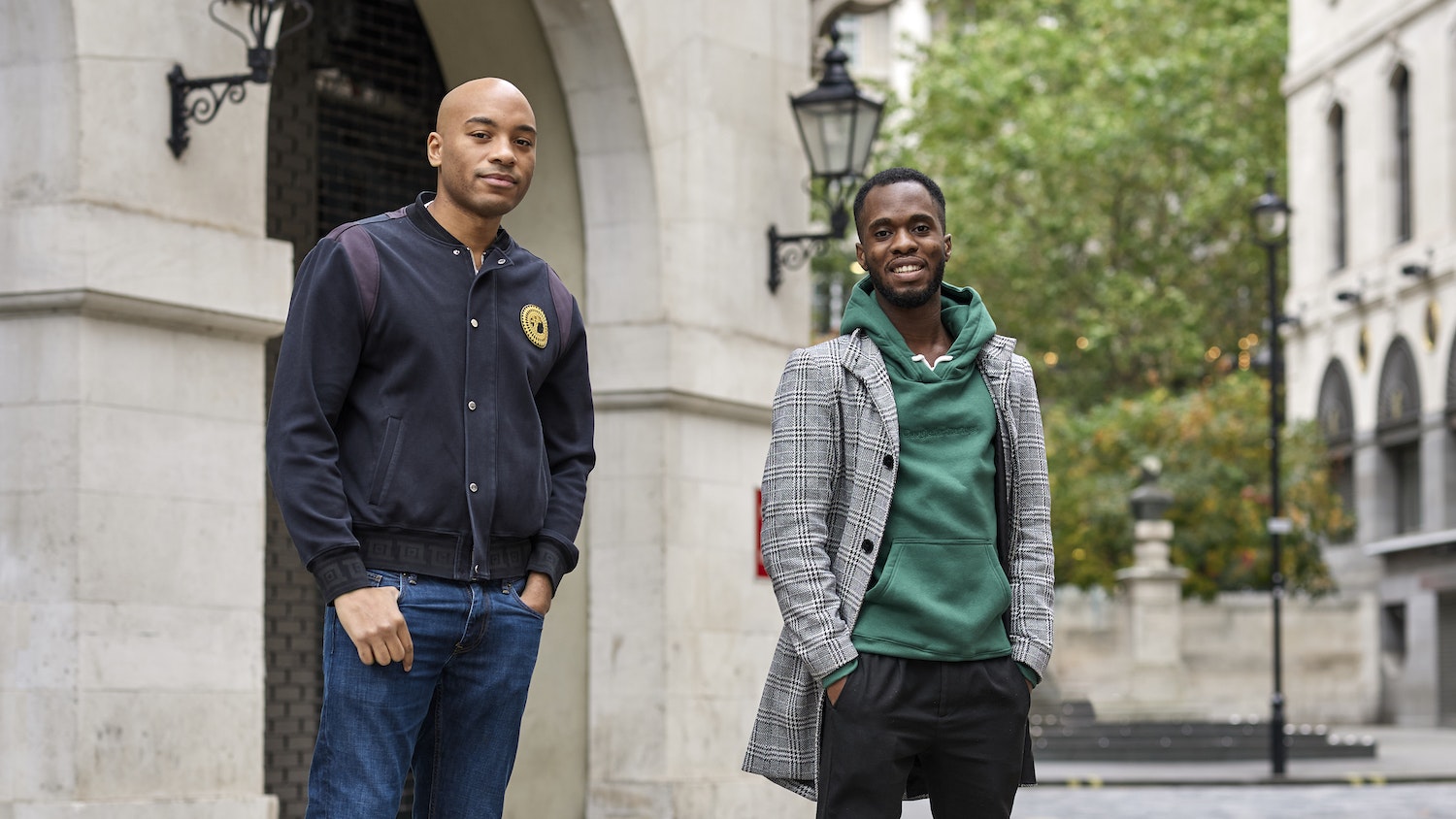 VCs addressing the white cofounder, not me
Andrew Ologunebi's motion design and collaboration startup, LottieLab, had its first term sheet within 24 hours of opening a seed round. Ologunebi and his cofounder, Alistair Thomson, received inbound interest from over 100 potential angel investors, and many VCs. Last month the London-based startup, which launched in July 2021, completed a $4m seed round led by Point Nine.
This sounds like a founder's dream, but there were uncomfortable moments along the way.
In some early meetings, the 26-year-old realised that investors were directing questions more frequently to Thomson, even on areas Ologunebi leads on.
"I was like: 'Why, when we're getting on a call, we're both cofounders, why are you not facing me? When we're sat across from someone, why are you not talking to me?'" 
Ologunebi says he isn't someone who frequently examines prejudice consciously, but this investor bias stood out "quite often". At the time, the entrepreneur did not discuss it with his cofounder.
"I knew he would try to protect me, so to make him comfortable through the investment process I didn't mention it."
Startup fundraising competitions wasted my time
Hedayat says she is keen to ensure people are not "deluded" into "thinking the path [to startup success] is fair because I made it." 
She says that due to lack of access to investor networks, she spent "way too much" time trying to raise cash via startup fundraising competitions specifically aimed at female and minority founders.  
"It would take days of preparation before a pitch," Hedayat says. "These equalising opportunities add even more barriers to the people they're meant to be helping, as there are so many conditions to applying for a special grant or investment programme for people like you. 
"Looking back, I can't believe how many unnecessary hoops I had to jump through, and how unnecessarily long it took for someone to believe in me and finally give me a small investment."
What needs to change?
When George Floyd was murdered in the US in May 2020, Obeng and Facey wanted to do something. They decided to try and help tackle the lack of representation in tech by putting together a mentorship programme for ethnic minority groups. They have since mentored over 100 aspiring entrepreneurs, and secured internships for people from around the world at companies including Google. 
"We wanted to share the knowledge and the access, because we realised that was actually the biggest thing," Obeng says.
In addition to heading up operations at Kleiderly, Bassi is cofounder and MD of Berlin-based Founderland — a community of women of colour founders across Europe that supports members in accessing investor networks and raising investment. 
She is also currently a fellow on the competitive Included VC programme, an initiative backed by investors including Microsoft's Venture Fund which aims to dramatically increase diversity in VC. Bassi says she believes "what the fellowship is doing is amazing" and should have a real impact on access for diverse founders in the future.
But the entrepreneur argues there still "needs to be more diversity at the partner level", and says: "We need to think about how founder: investor introductions are made."
👉 Read more: 120+ diversity in tech initiatives in Europe
VCs can also do their bit by ending their reliance on "warm intros" — introductions from a trusted contact.
Obeng has known investors who have different inboxes for "cold" and "warm" pitches. 
"It's problematic," he says. "It affects women and minorities disproportionately, and compounds socioeconomic factors."
Bassi also sees these warm intros as a "huge problem".
"Warm introductions are your only way to get funding," she says. "I had to build credibility which wasn't easy, and when you're from a diverse background you don't have anyone in your immediate network in the world of investors or VCs."
Bassi points out that VCs can also help by not assuming founders will automatically raise a "friends and family round" before looking for seed funding. "It is coming from a position or place of privilege just saying that," she says.
Continuing to take pitches over Zoom is one further way VCs can help democratise fundraising.
"Raising money online really helped me. Suddenly everyone was on a more even platform. Investors were looking further afield, it mattered less what I looked like and more what I had to say," says Hedayat. 
In Berlin, the Kleiderly founder had a similar experience. "When Covid happened it actually made it easier, because people [investors] were more up for calls, and they were 1:1 rather than group chats so people were able to open up more."
VCs also need to stop seeing investing in diversity as some kind of do-gooding activity. This is because investing in founders from underrepresented backgrounds — who frequently find and pitch new opportunities that would otherwise be missed — actually benefits investors. "A lot of these investment funds, they almost see diversity as charity," Obeng says. "That frame is a non-starter, because it's very disingenuous."  
Ologunebi has a "very strong" Black founder network in London, and has recently introduced investors to several of his contacts. "Most of the time I actually think the relationship is more beneficial to the investors than the founders," he says.
"If I'm going to introduce somebody to an investor, they are usually super top notch, great at what they do, but they just haven't been put in the right space."
Success stories
Obeng says that in conversations about diversity in tech "the final piece is often missing": the success stories. Aspiring ethnic minority founders need successful role models who can offer them advice — and leave them feeling heartened.  
The entrepreneur hopes this can help reduce his experience of meeting founders who seem "like they've already been defeated" after continually reading "dark and dreary" coverage.
Startup fundraising: top tips for those getting started
1. Don't see the investors as gods  
Obeng's own top tips are a) always negotiate, b) walk into a meeting and act with confidence, and c) remember that "investors aren't gods, they're just people". 
2. Delve into VCs track records 
Ologunebi, a serial entrepreneur who has worked at companies including Salesforce, recommends asking around about investors' reputations before signing anything.
"Some VCs have bad reputations for how they treat diverse founders when things aren't going well," he warns.
3. Use the networks you do have to your advantage  
An Irish investment firm gave AudioMob £300k after having connected via LinkedIn message. The teams had never met in person when the deal was signed.   
Obeng says: "I've had so many investors reach out on LinkedIn, and that's a whole other way of beating the 'warm intro' thing. If they see cool things from you, they will come to you, and that dynamic shifts."