Next week, Starling will start rolling out a first-of-its-kind debit card made from recycled PVC, which it says saves two kilos of carbon dioxide emissions for every kilo of first-use plastic it replaces. 
The fintech, which achieved unicorn status after announcing a £272m raise earlier this month, says the new cards could help reduce demand for plastic production. 
And it's not the only banking startup trying to figure out how to cut the crap from its cards.
Also in the UK, gohenry now issues a debit card for kids made with biodegradable PLA, meaning 82% of the card will decompose in landfill. Meanwhile, Tomorrow and Treecard are taking a slightly more novel approach, debuting debit cards made from sustainably sourced wood. Over in San Francisco, Unifimoney, the fintech for high earners, has launched a card made with "ocean plastic".
Even the incumbents are at it: Starling's upcoming rPVC debit card rollout echoes promises from Nationwide and Danske Bank to launch cards that are also made from recycled plastic.
The making of an eco-friendly debit card
Starling's new debit card uses rPVC sourced from EU waste materials to replace the virgin plastic that makes up 75% of the card.
It's a step in a more sustainable direction — but rPVC cards still can't go in the recycling bin at the end of their lifetime.
The magnetic strip, chip and contactless antennae — which account for the remaining 25% of the card — can't yet be made from recycled materials, but Starling says it's looking into how it can reduce this, such as by making the card's chip smaller.
While making the switch to rPVC may sound like a straightforward move, Starling and its card manufacturer TagNitecrest have had to seek approval from Mastercard to make the changes.
According to TagNitecrest, it was a process that took roughly six months and involved sending sample cards off for rigorous lab testing to ensure they don't snap or fall apart any more easily than a debit card made from non-recycled materials. The supplier of the rPVC material was sourced from a list of Mastercard-approved sustainable suppliers.
What's driving the push for eco-friendly debit cards?
As competition between fintechs heats up, finding ways to connect with customers beyond making it easy for them to manage their finances is becoming increasingly important. The introduction of expensive-looking metal cards is one way to make customers feel special — allowing them to literally become card-carrying sustainability advocates is another.
So while the cost of producing the rPVC cards comes at a slight increase of £0.03-£0.04 per card, depending on the quantity being produced, the brand-boosting benefits outweigh this.
"We know the environment is important to our customers. We see that through some of the questions we get through our contact centre," says Starling's head of card payments Mariam Ogunbambi. 
She adds that the eco-friendly debit cards are just one of a series of steps the bank is taking to bring sustainability to the forefront. Starling is also a founding member of the UK's Tech Zero taskforce, a consortium of 15 startups that are working towards net-zero emissions, and has a tree planting referral scheme.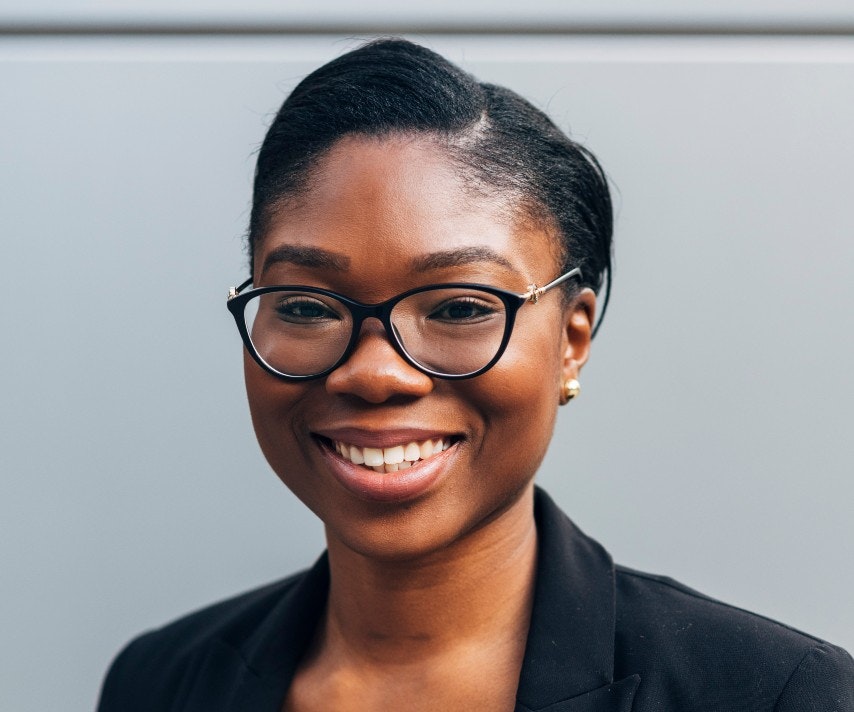 Measuring the impact
At an individual level, the impact of the new cards may appear small (a typical bank card weighs just over 5g), but the cumulative effects could be significant. In the UK, where Starling is based, 97m debit cards (or 485 tonnes) are currently in circulation; Starling itself has opened over 2m bank accounts. 
Adding to that pile of plastic waste, in the UK it's estimated that 7m debit cards are lost every year.
Now TagNitecrest has the approvals it needs from Mastercard to make a more environmentally friendly card, it could start rolling the product out to other banks. Olga Baro, TagNitecrest's marketing director, says it expects "more than half" of the cards it produces in 2021 to be made with rPVC. The company also manufactures cards for Starling competitors Monzo and Revolut.
However, the solutions being touted as sustainable alternatives for debit card manufacturing — such as ocean plastic, rPVC, biodegradable PLA and wood — each have their pros and cons. Wooden cards, for example, are less flexible and therefore more likely to break than other types of card.
"No material is perfect," TagNitecrest's Baro agrees. "Recycled PVC is still PCV — and it can't be removed [at the end of life]. But at least you are giving second life to a material."
"We're aware the recycled cards don't address all of these problems, but they demonstrate that we are leading the way to making banking more eco-friendly, and we are doing our bit, one step at a time," Ogunbambi adds.
Bye bye, debit cards?
There is one foolproof solution to the plastic problem that debit cards cause: scrap them altogether.
While Ogunbambi says it's unlikely that debit cards will disappear any time soon, she does believe digital wallets could soon become the preferred way for people to make payments — which could reduce the number of debit cards that get lost while people are out and about. At Starling, she points out, customers are three times more likely to use a digital wallet when making a transaction than they are to pay by card. "Some [customers] don't even carry their physical card any more — they use their phones," she says.
N26, a digital bank based in Germany, is already experimenting with "100% digital banking", having launched virtual cards earlier this year. The bank says that roughly half of customers that have opened accounts since the service was introduced in February are opting to go plastic free and not receive a debit card at all. Tomorrow, also in Germany, says it is working with Solarisbank to see if it can launch a virtual card.
Not every customer will be keen (or able) to only use a digital card. A spokesperson for gohenry, which targets children aged six and up, told Sifted: "It's not feasible for the younger generation, as the majority don't have phones or devices that they could use to pay for goods themselves when out and about."
"We would love for the industry to move in this direction," Starling's Ogunbambi adds. "We don't think cards will ever disappear, or if they do, they will disappear slowly. It's similar to cash — we are moving towards a cashless society, but cash does still exist."