It's difficult to separate Starling Bank from its unmissable founder and chief executive Anne Boden.
Brutishly driven and comfortable in a man's world, Boden has built a name for herself building one of the UK's standout digital banks, drawing on her experience in the financial heartlands as part of RBS and Lloyds.
Today Starling guards £1bn in customer deposits, surpassing Monzo and Revolut despite having half the number of users. Starling is also expected to turn a profit by the end of 2020 as it ramps up its lending offering to small and medium-sized businesses.
Insiders describe Boden as the "Steve Jobs of Apple" — namely, the standalone orchestrator. Indeed, Starling has lost at least four senior hires over the last few years, hinting at underlying leadership fissures and issues with Boden's management style (Starling's Glassdoor rating has dropped to 3.6/5).
But Boden is not alone. A new guard of trusted colleagues have stepped in to help her scale Starling, managing nearly 1,000 employees and 1m customers.
We take a look at Starling's power players who pulling the strings behind the scenes, away from the conference floor.
The confidant — Alex Frean, Head of Corporate Affairs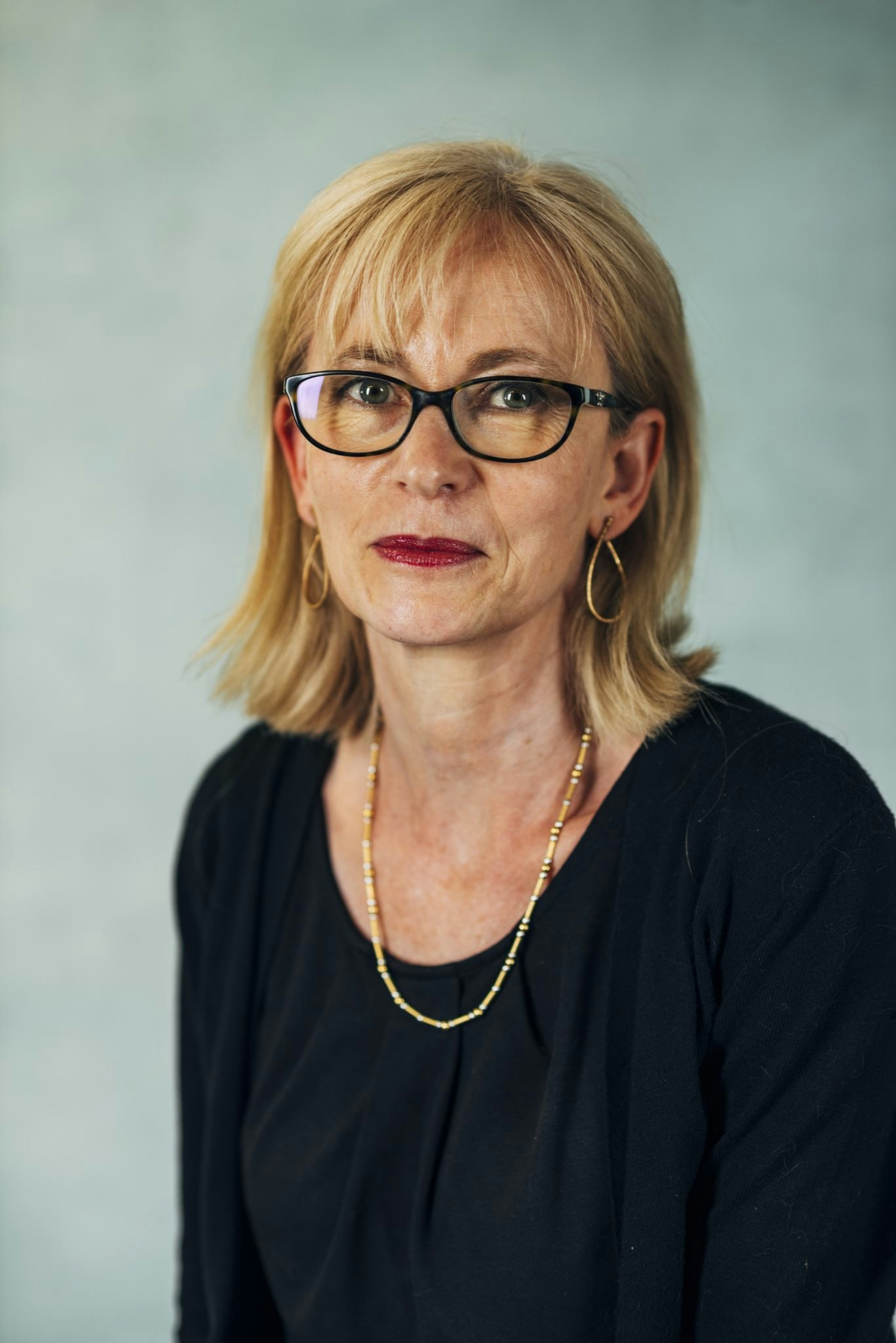 Why did you choose to leave journalism to join Anne and the Starling team? 
I interviewed Anne for The Times. We sat in a cafe talking for hours about her ambitions to disrupt banking and to apply for a £100m grant (subsequently awarded). I was blown away. The next day I called her to say I was applying for the communications job Starling was advertising. It was a bit of an impulse after more than 30 years in journalism (I never wrote up the interview, of course). I'd always thought that if I quit reporting it would be for a 'good cause', probably a non-profit. For me, Starling ticks that box.
Tell us something about Anne you've learnt that most people don't know.
When Anne was a child and ads came on telly, her parents would leap up and dance around the room to the music, before falling back into their seats laughing when the programme came back on. She would join in and, for a while, thought all families did this. She was quite surprised to learn they didn't. When she showed an interest in science, her dad built her a biology lab in the garden shed. She loved books, so they took her to a bookshop in Cardiff every Saturday. I think this incredibly supportive upbringing is one source of her inner strength and confidence. And also why she's first on the dance floor at office parties.
Who do you work with most on the C-suite? 
I spend most time with Anne, listening, exchanging ideas and stories (as well as industry chatter). I'll also run ideas by her, asking her opinion, talking about media coverage, public policy (regulatory capital is a priority for us currently) and preparing for conference appearances/meetings. I'm in and out of her office all day. We laugh quite a lot. I don't usually sit in her media interviews — I hated to have a flack in the room when I was a journalist. She likes talking to reporters and politicians and sees it as part of her job.
The Listener — Clare Nestor, Head Of Operations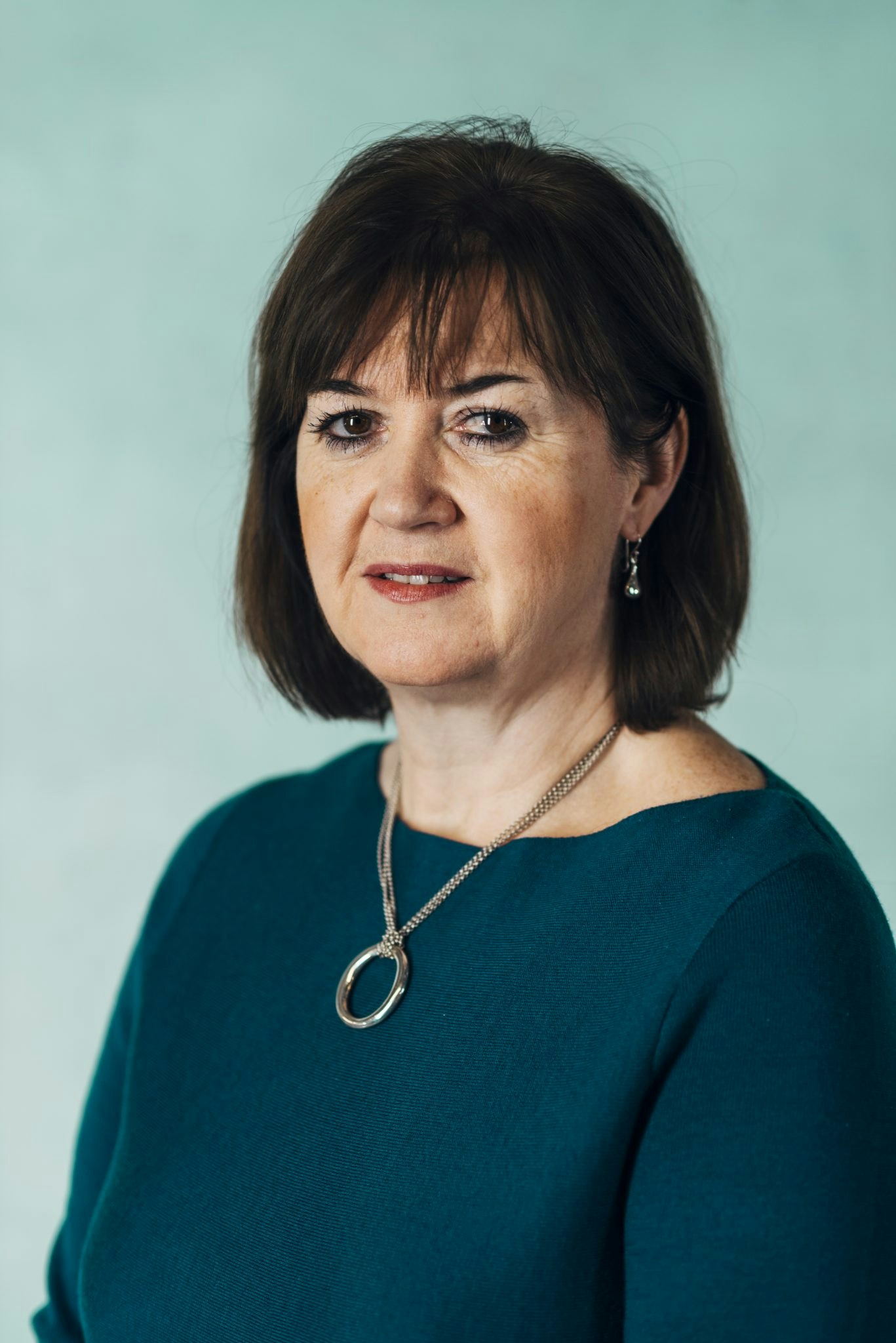 What's your top tip for companies that are trying to scale like you?
Invest time in your recruitment and don't compromise on your hiring choices. In customer services operations, one of the most important roles is the team leader — the linchpin between our staff, customers and the management team. I still insist on being involved in team leader recruitment and conduct all the second interviews to make sure we have the right person and the right fit. And I always hire for 'attitude'. You can teach people things and train them but you can't really change their attitude.
Tell us about leaving RBS after two decades to take a career break.
Within weeks of leaving RBS I was talking to Anne about joining Starling. But I said no because I felt I was institutionalised and didn't know how I could possibly contribute to a fintech startup. I had a career break and hired a performance coach to work out what I had to offer, what I wanted next, how to find the right employer. 18 months later I did join Starling, by which time I had learnt that I could combine the experiences of 25 years in traditional banking with the naked ambition of a startup and be truly involved.
What's the hardest part about working in customer services?
One of the hardest parts of the job is trying to predict what will happen next. No two days are the same. I come to work with an idea of how my day might pan out, what meetings I have and then, not infrequently, it is completely different. It is all about problem-solving, 'plate spinning' and thinking on my feet and I absolutely love it.
What's your key trick to running a successful customer services team?
Pizza and doughnuts go a long way! And I can often use them to get a favour or two from engineering as well. But seriously, CS [customer service] is all about the people and it may be a cliche but if you look after the people, they will look after the customers. 
We want to provide a different banking experience to our customers and we also want to give our staff a different working experience. So we don't manage through strict KPIs [Key Performance Indicators], no average handling times for calls; we don't schedule breaks in the Contact Centre, they can decide when it is the right time to get a coffee; we let them manage their shifts and do shift swaps between themselves. There's spots for taking a break with a TV, Nintendo Switch (popular with our chief information officer John!) and a ping pong table. We also provide food for those working before 8am and after 8pm (including a takeaway run to celebrate small successes or just as a well-earned treat).
The Strategist — Declan Ferguson, Chief Strategy Officer

What's the most difficult thing about planning the future of an early-stage bank?
First, having all of the regulatory demands and pressure of the big banks from day one. Although the regulator has done a great job in allowing new entrants to market and supporting them through the licensing process, there needs to be more support for new banks as they grow and mature — in particular, to support their capital requirements. 
The second challenge centres on how we evolve to use our balance sheet [to lend to small businesses]. We've been truly surprised by the growth in our customer deposits; we have almost 500 businesses opening accounts with us every day — a year ago, it was less than one fifth of that. 
How do you overcome the trust issues that older customers still have with digital banks?
Starling started life as a current account provider and has never been a prepaid card. I think that has been an important part of cementing our position as a credible competitor to the big high street incumbents. This is reflected in our customer demographic. Our customers are older than our peers' (average age of 35) and typically have far larger balances than our peers'. The cohorts who opened accounts with us earliest on also have balances far larger than high street banks on average.
So the main challenge now isn't building trust — it's maintaining it as we continue to grow.
Saying that, it's a myth that customers need to switch current accounts to be profitable. Some of our most profitable customers are multi-banking and I think this trend will continue.
Can you see Starling launching a trading platform for stocks or crypto like Revolut has?
It's not currently something we're considering in the medium term as offering unregulated trading services like crypto has a lot of implications for a regulated bank. But it may be something we offer through the Marketplace, which offers our customers smart and flexible products and services. Never say never!
Who do you work with most on the C-suite?
I spend a lot of my time working with Anne, John Mountain, our chief information officer, and Matt Newman, our general counsel. We cover strategic initiatives across capital raising, business planning and balance sheet deployment, international expansion and other one-off opportunities.
The Banker — Helen Bierton, Chief Banking Officer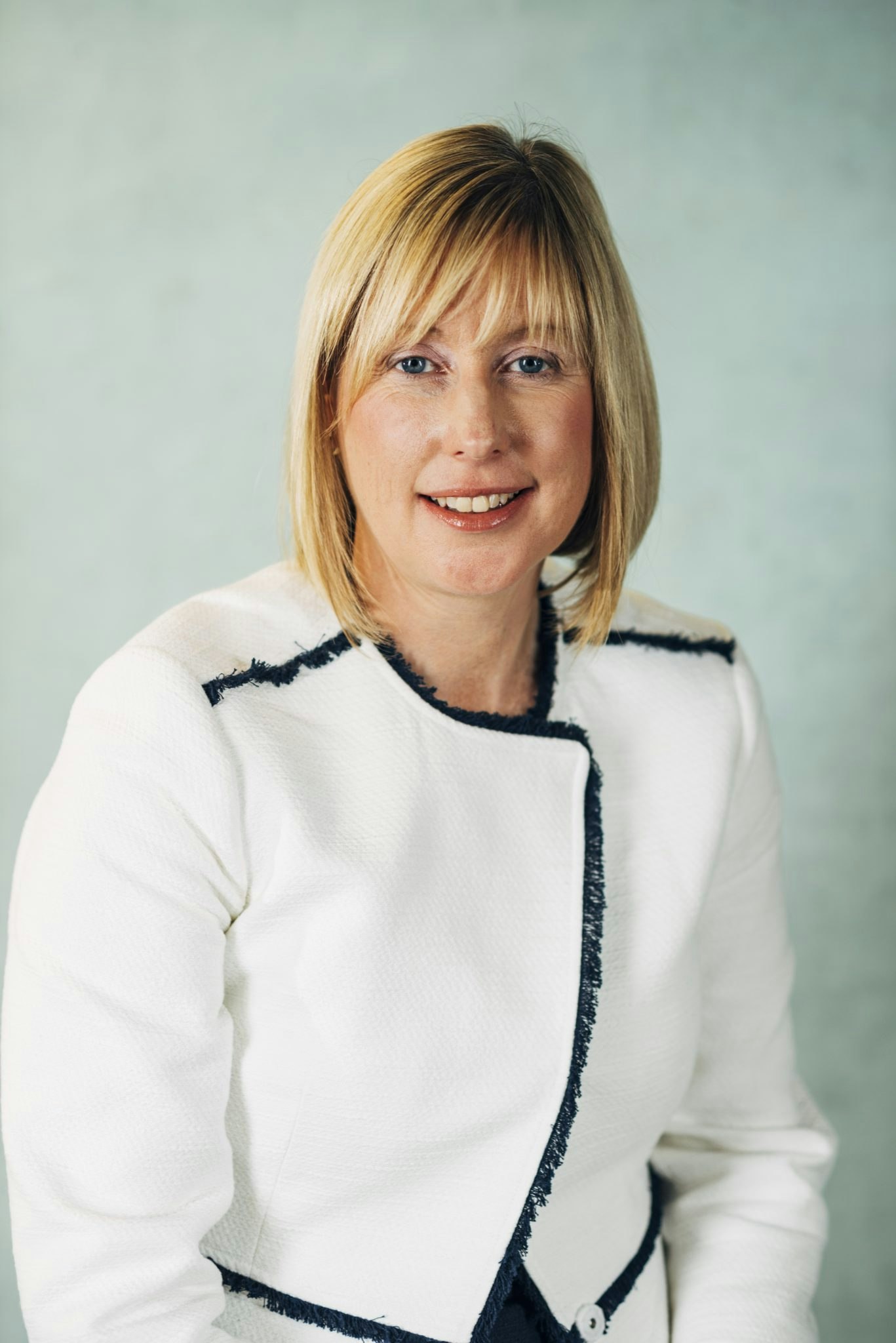 You were an Olympic archer in your past life. What lessons did competitive sports give you that you apply in your current role? 
Firstly, resilience — there isn't a smooth ride to success, you have some days that go well and some that don't, but the ones that don't are as important as the ones that do, and you can learn from them. 
Second, focus — being able to focus on those elements that make a difference. It's easy to get distracted, especially in a high growth company, where you need to focus and deliver quickly.
And finally, the team around you. You achieve more together and if you work with a team that seeks excellence, it's so much easier. 
How are you managing Brexit and how much time would you say you've dedicated to it?
Brexit isn't a major preoccupation for Starling. We provide euro accounts for personal and business customers who want and need to transact in euros and this is very popular, so as far as we are concerned, we will remain open to the EU post-Brexit. We're in the process of talking to the Central Bank of Ireland about applying for an Irish banking licence, that we hope to use to passport into EU countries — as we planned for this ages ago, we've taken it all in our stride.
Who do you work with most on the C-suite?
If I were to name one key person, it would be Anne. She's available whenever you need her and always helps point us in the right direction, but lets you get on with it. I also work closely with John [chief information officer] and Susanna Yallop, chief people officer. 
The architects — Steve Newson & John Mountain, Chief Technology Officer & Chief Information Officer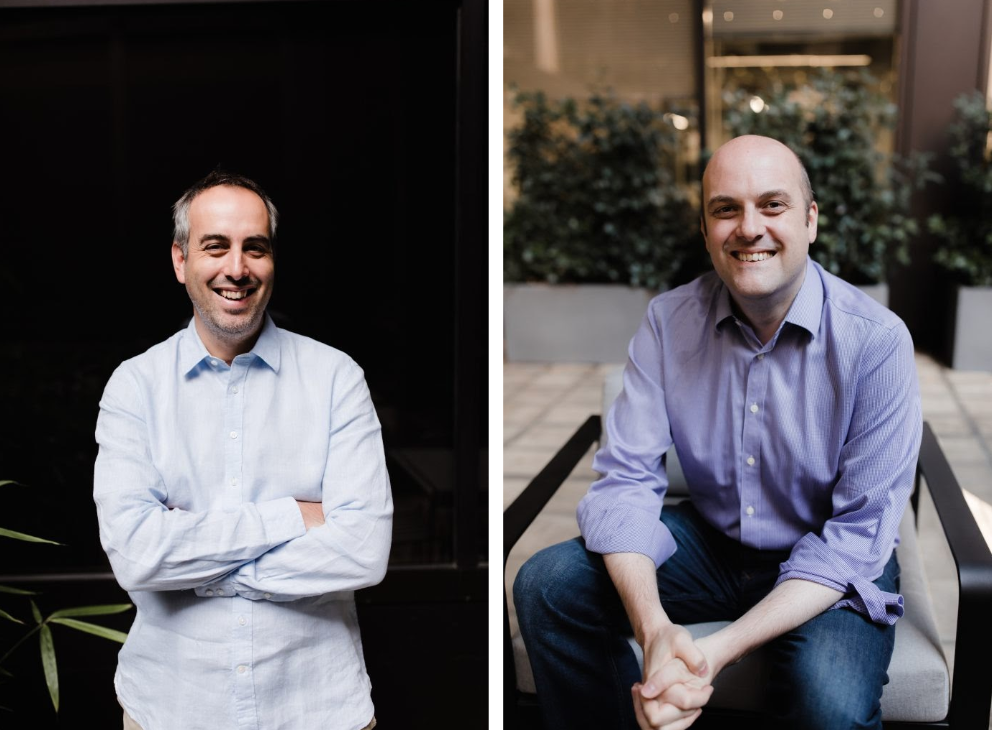 How do you explain what you do — effectively building a bank — to your families?
Steve: To my family, I have always been a geek and, as such, they largely assume that I'm coding. So I mostly talk to them about what we are trying to achieve: better banking for everybody — including them.
John: I don't tend to talk about building it. If I am allowed to discuss work I want to tell them why we are doing it, talk about what's wrong with banking in the UK, the charging, the inefficiency, the culture of some organisations and how we are going to change it.
Do you feel like engineering at Starling is closer to life at a tech company or a big bank?
Steve: Without a doubt, Starling is a tech company. A significant portion of the senior executives in the organisation have been programmers and we are organised along engineering practices rather than business functions.
John: Starling Bank is closer to a technology company than a big bank. Find me another bank with a chief executive that started as a software engineer? 
What do you look for when you're hiring, and how do you lure well-paid engineers at big banks to you?
Steve: The best engineers are the ones who have a broad understanding of technology. They tend to be passionate about technology rather than programming languages or platforms. They are capable of solving problems in any area of the bank, irrespective of whether it is in the core banking ledger or the mobile app.
John: We look for aptitude over knowledge — to the point that we have hired a number of extremely capable people directly into engineering that haven't had a software job before. We don't particularly try to lure well-paid engineers from big banks and plenty of them want to join us. Good engineers find a lot of those environments pretty unpleasant.
How do you balance building stable and secure systems with agility and innovation? 
Steve: Lack of agility or a slow rate of change demonstrably does not create stable and secure systems. In fact, agility and rapidity of change increases stability by significantly reducing the scope of change. Would you rather sign off the release of 20 lines of code written the previous day, or 50,000 lines of code written over the previous three months?
In a constantly changing environment like ours, security and stability are achieved by diligence, care, automation and monitoring.
John: Stability and security is not derived from moving very slowly. It is derived from lots and lots of (mostly automated) testing and being extremely responsive. Starling's highly automated build pipeline and very rapid time from code to production is one of the most critical factors driving the stability of the platform, as well as its agility and innovation.
Who do you work with most on the C-suite?
John and Steve: Each other and our long-time coding collaborator, Anne Boden.
The go-getter — Rachael Pollard, Chief Growth Officer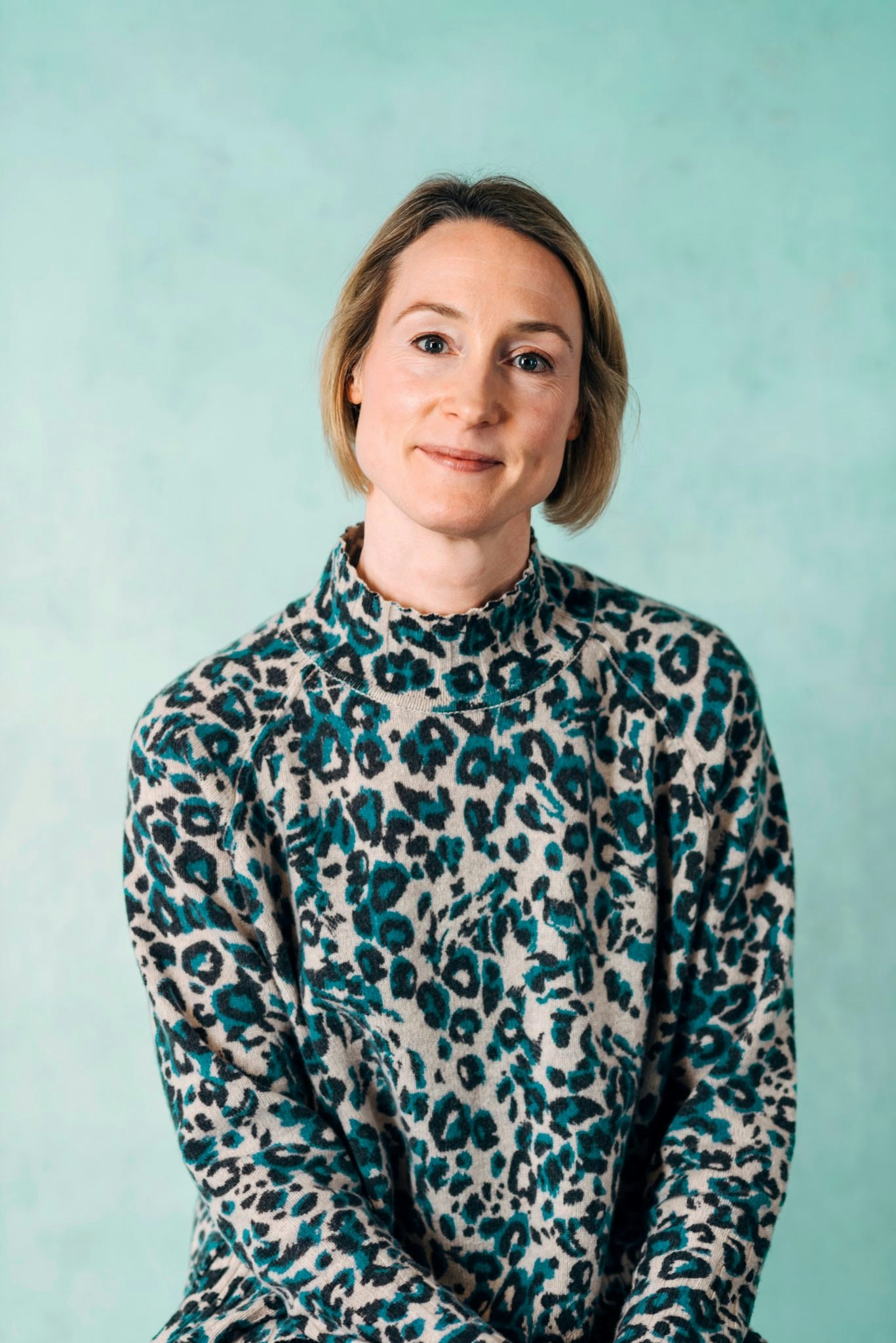 What is the biggest difference between the marketing ethos for RBS, your old employer, and Starling Bank?
It's tricky to compare the marketing approach of the two banks because Starling is purely digital, whereas I was contracted at RBS around 15 years ago before mobile banking was developed!
Starling's main focus is on building credibility and trust. So the company we keep is important and we aim to identify brands that will resonate with our customers and prospects.
Where do you see Starling Bank in 10 years' time?
In 10 years' time, Starling will be a globally renowned and well-respected brand. Being a Starling customer will stand for something beyond a fabulous teal card.
To forge our own, distinct path to success, we're creating products and services which deliver what customers genuinely want. 
92% of Starling's customers are retail. Where does the business bank brand fit in?
We see ourselves as both a retail and business bank but are mindful we need to give more energy to business banking in order to get it off the ground. We see huge opportunities in the business banking sector, especially amongst micro and small SMEs.
However, we launched as a retail bank first, so our retail customer base is more mature. 
Who do you work with most on the C-suite?
I work closely with our chief executive Anne to develop our brand values and ensure the growth strategy is closely aligned to business goals. I also work with Helen [chief banking officer] to determine how best to communicate the benefits of our retail and business banking products.
The visionary — Anne Boden, Chief Executive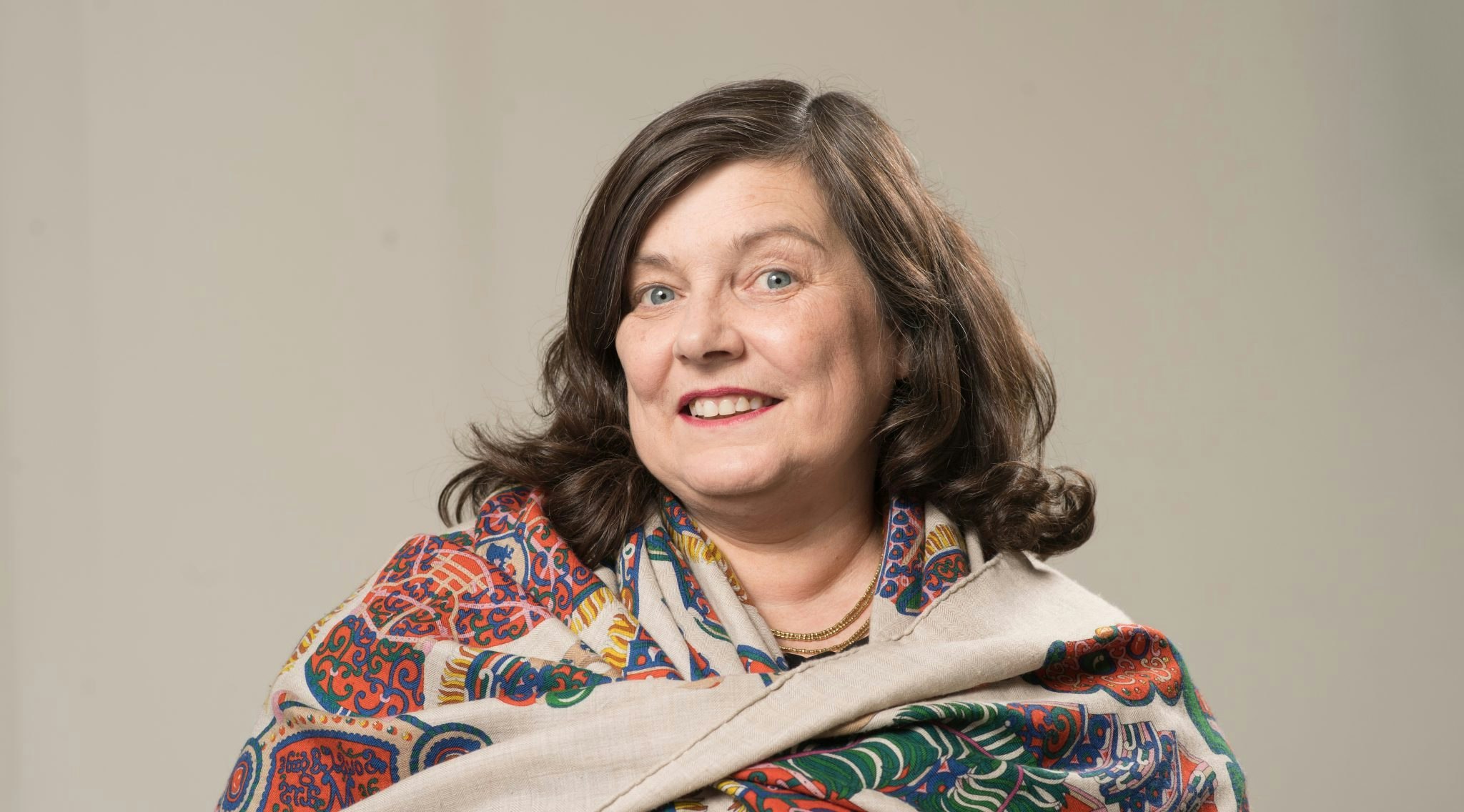 Do you feel the pressure to be a profitable bank in a space where this is still a secondary priority?
We're uniquely positioned to be both high growth and to have profitability in our sights. And of course, being profitable will help us further grow as we expand across Europe.
What's the hardest thing to cede control of as a founder?
If I see something on social media from a customer who says they're having difficulties, I immediately want to leap in and sort their problem out and have to restrain myself. Being a founder means there is no-one else to blame and there is no big corporation to hide behind. Everything at Starling is the way it is because of me. So if a customer is not satisfied, I feel responsible. 
I do, however, reply to emails from customers from time to time - one customer wrote back asking if I was a bot because he couldn't believe the CEO was personally responding!
What motivates you to get up in the morning?
I love that every day I learn something new and have the chance to break new ground. The world is not standing still. Technology is moving forward all the time and the pace of change is accelerating. People's expectations and social norms are also changing all the time. If you are a customer-facing company, you have to stay relevant. This is what motivates me.
Who do you work with most on the C-suite?
I mostly work with John Mountain, Chief Information Officer - we're a tech-led company and engineering is very high up the agenda - and Declan Ferguson, Chief Strategy Officer. We're an ambitious, high-growth organisation and with Declan, we're forging the plans for our international expansion.
**
If you enjoyed this "Power-players" feature, check out our behind-the-scenes article on fellow fintech OakNorth!