Yes, Europe's tech scene is still far behind that of the US. But that's not due to a lack of potential Mark Zuckerbergs, investors will tell you. Part of the problem is its universities. 
While clusters of entrepreneurial talent from US institutions like Stanford and MIT have founded giants like PayPal, European universities have struggled to spin out big successes. 
But a few institutions in Europe are stepping up their game to produce tech winners — and at the front of the pack is ETH Zurich. It's perhaps not a coincidence that this STEM-specialist university is Albert Einstein's alma mater (everyone on campus seems to also be intimately familiar with the fact that the physicist didn't like to wear socks). 
Alumni and researchers from ETH have created 545 companies — the most of any university in Europe. Those include Sensirion, whose humidity sensors are used in two of every three cars globally, traveltech unicorn GetYourGuide, CO2 air capture company Climeworks and Planted, a plant-based meat alternative. 
"ETH has a great reputation in Europe which is why many VCs are… trying to get into deals (there)," says Philipp Semmer, partner at spinout-focused fund Earlybird X. "It's a strong brand all over Europe. Everybody knows what ETH is doing."
Is ETH writing Europe's playbook for how to spin out companies that other universities should follow?
Getting startups off the ground
ETH's presence can be felt across Zurich. Its grand, Renaissance-style central campus is perched atop a hill with stunning views of the Swiss city. Further to the east, the university has a life sciences park in the industrial corner of Schlieren.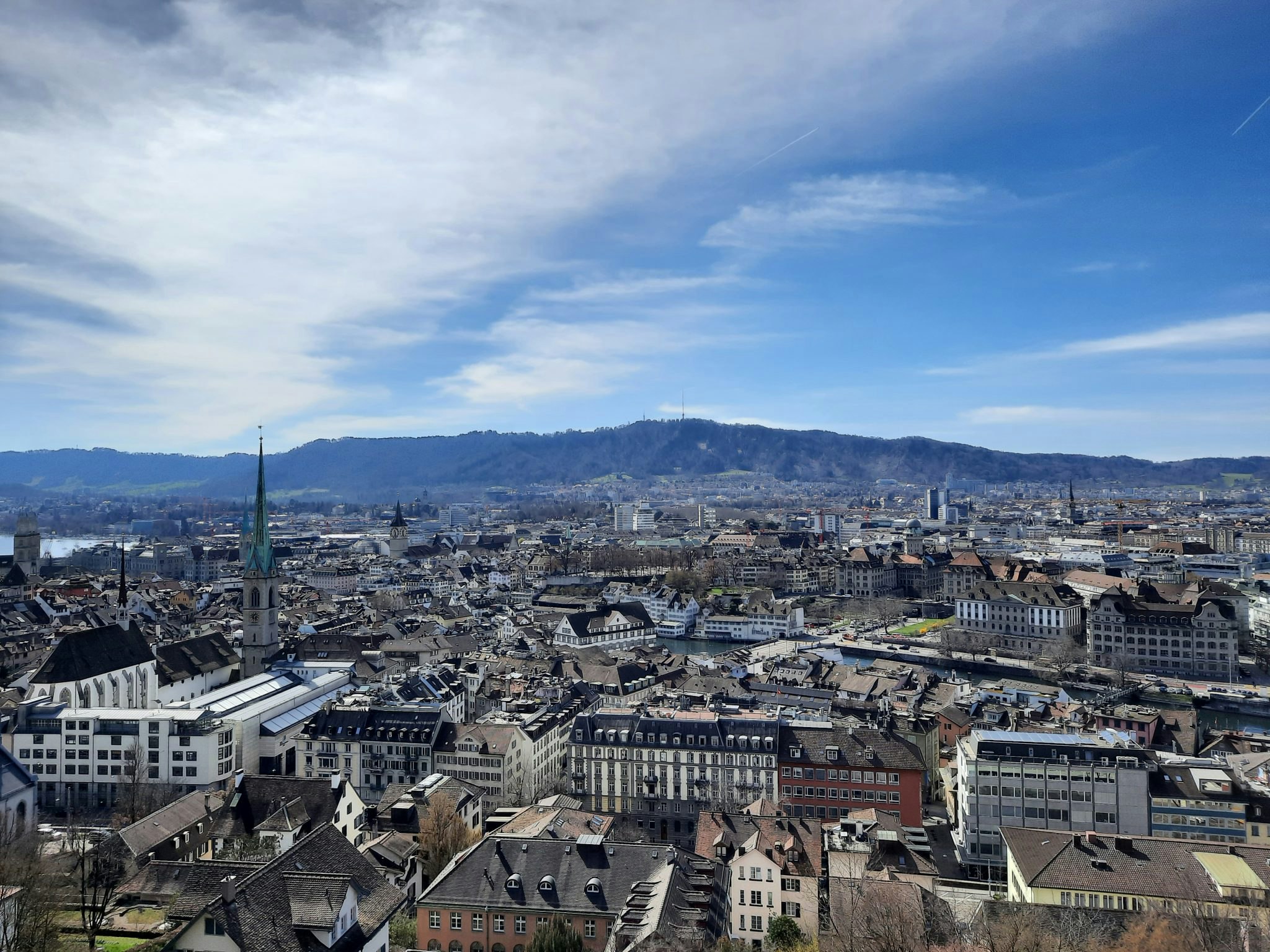 Dr Sotiria Mostrou, cofounder and CEO of chemical engineering startup Biosimo Chemicals that is based in ETH's life sciences park, has been through the  spinout process and is effusive in her praise for it. Her company has developed a sustainable way to produce fossil-free chemicals such as acetic acid, which is used in food preservatives. Instead of the typical startup perks like ping pong tables and free beer, there are squeaky clean labs lined with test tubes and machines with protruding arms. 
Biosimo received funding from a fellowship from InnoSuisse, the Swiss Innovation Agency, called "Bridge Proof of Concept." It also received the Innobooster, a grant from a foundation called Gebert Rüf Stiftung aimed at accelerating deeptech businesses.
Other spinouts receive the Pioneer Fellowship — ETH's flagship support programme for researchers who want to transform into entrepreneurs — every year. The 18-month programme is directed at candidates who want to develop the results of their master's thesis or PhD into an investor-ready product. Participants get a lump sum of CHF150k (€154k) which covers their salaries and project costs for the length of the fellowship. A third of the university's startups go through the fellowship per year. 
Mostrou says that perks of ETH include lab and office space and equipment at friendlier prices than buying or renting from third parties. This removes the obstacle for founders of finding — and financing — these things themselves. 
It's similar to the environment that Climeworks' founders were working in when they met on their first day at ETH 14 years ago. Back then, the company had just a small prototype in its lab which could capture a few milligrams of CO2 out of the air. Today, it has a large industrial facility named Orca which is capable of extracting 4,000 tonnes of carbon a year.

Given that many spinout founders don't have a background in business, a lot of ETH's support is focused on preparing technically minded researchers to become great salespeople too. 
Pioneer fellows building deeptechs, for instance, can take part in a short MBA-esque programme touching on leadership to sales and marketing. There is even a course called simply "Tech Investing" to unpack the language of the wild world of VC, how to determine funding needs and evaluate term sheets.
"When we set up the new company we benefited from the excellent mentoring system provided by the ETH technology transfer office. This system is one of a kind in Europe, and I am still very grateful for the help we received back then," said Johannes Reck, cofounder of GetYourGuide, when the company became ETH's first unicorn in 2019. 
93% of ETH spinouts survive over five years, far longer than the average Swiss startup, according to a 2020 study by the University of St Gallen. And 10% so far have exited — a higher proportion than Swiss startups generally. 
Relationships with investors 
Another strength of ETH is its "strong relationships" with investors — such as b2venture, an early-stage investor in digital and industrial companies, and Swiss venture asset manager Serpentine Ventures. Some VCs, such as Serpentine's chief investment officer Michael Stucky, also double up as coaches and mentors to ETH startups so companies get in front of financiers early.
Lakestar and Earlybird are active investors in ETH spinouts, as is Swiss VC Wingman Ventures, which backs 20 startups a year at ETH, with average initial ticket sizes of CHF25k (€25.7k). Even US firms are beginning to approach spinouts for investment, a few ETH founders tell Sifted. 
"ETH built up its ecosystem quite early on so it kind of has the first mover advantage [among investors]", says Natalia Ahmadian, who is part of the investment team at Earlybird X. Earlybird has backed two ETH spinouts through its Earlybird West fund, one of which, Deepcode, was acquired by UK unicorn Snyk in 2020. 
Negotiating equity and investment
Spinouts in Europe have traditionally struggled because of the amount of ownership that universities take, which averages out at 12.8%. That's too high if a spinout wants to attract capital from private investors, experts say, as they want to hold enough ownership in the company to make a good profit if it's successful. 
Tomas Brenner, head of venture programmes and strategies at ETH Transfer, says that the university negotiates an equity stake in the single digits (though he doesn't give a precise figure) if a licence for intellectual property is owned by ETH Zurich "in order to reduce the cash-out financial burden for the… spinout."
Semmer says that it's his impression that ETH is doing a "nice job" when it comes to the equity conundrum. 
ETH's focus, he says, is giving professors a stake in the company. Some spinouts that have crossed his desk have a professor — who has assisted the researcher with the building and commercialising of the company's tech while at the university — on the cap table with 5% equity. He considers this to be fair, especially if the professor remains on the board of the company after a VC has invested. 
But other issues faced by spinouts can't be solved by universities alone. Founders say that the technical deeptech companies coming out of universities can have a hard time attracting VC cash, because they take much longer to commercialise a product and exit compared to a software company — and many VCs are working to 10-year fund cycles, which they need a profit by the end of.
Biosimo is facing the challenge of securing its next round of investment before it can scale up production, and with that convince bigger industrial companies to work with it. But the problem is a bit chicken and egg.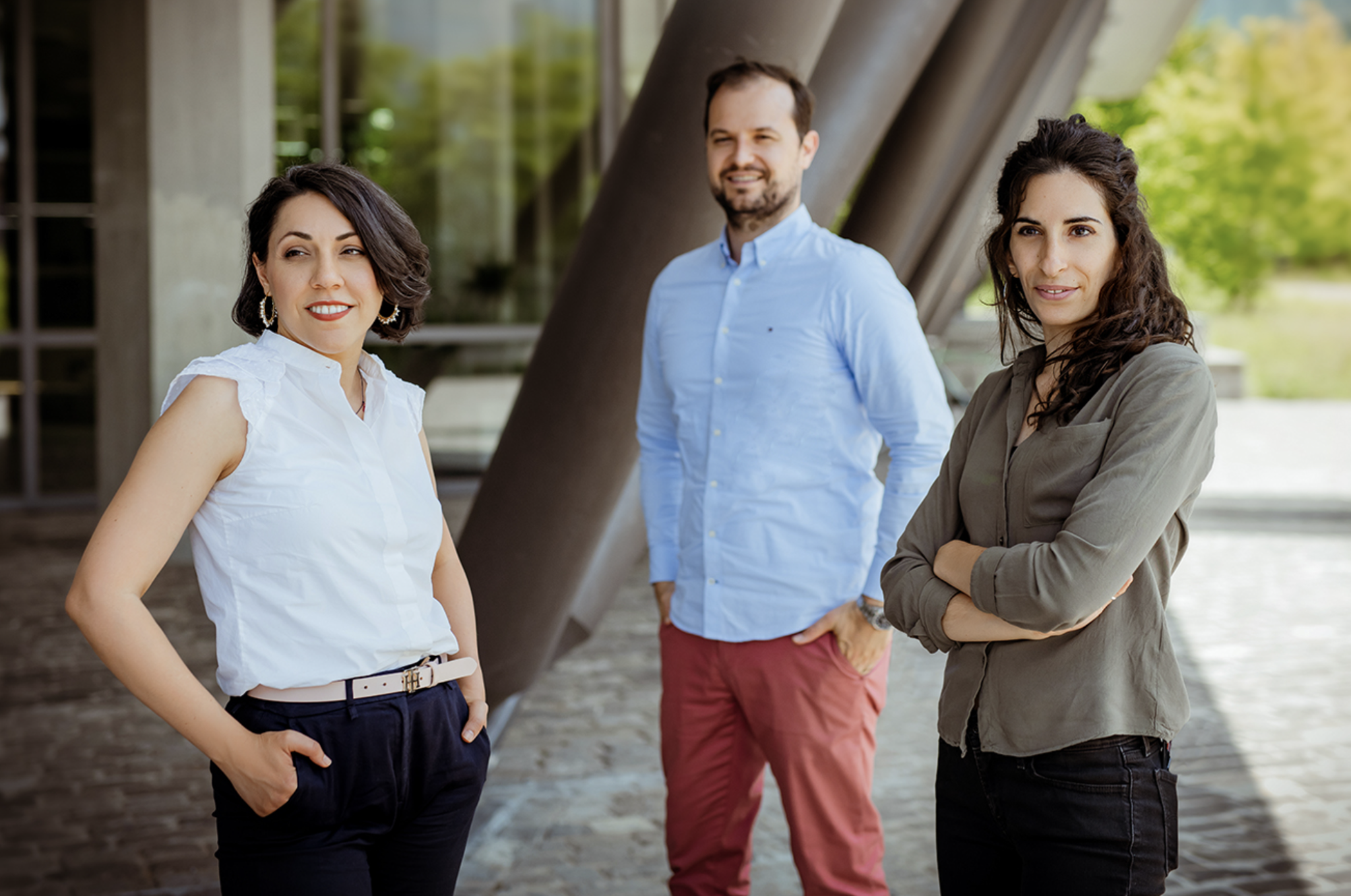 "It's not easy. People are aware that this kind of endeavour requires a lot of capital upfront to build manufacturing capabilities. So that's something that usually not every [VC] feels comfortable with," says Mostrou. 
Far to go?
Nathan Benaich, general partner at Air Street Capital, says that the success of a university as an incubator for companies can be measured by the number of spinouts to have made it to scaleup status, gone international and had sizeable exits.
By all those measures, ETH has a long way to go. 
ETH has 12 unicorns — which is on the higher end of the scale in Europe, but pales in comparison to US universities. 56, roughly 10% of its spinouts, have exited. And three have been accepted into Y Combinator in the last two years. 
And while ETH has the highest number of spinouts of any university in Europe, only 0.5% of ETH alumni have founded a company. The combined value of all ETH spinouts is €15.7bn ($16.9bn) — Pinterest's market cap is $16.2bn. PayPal's is over $70bn. 
The problem with European spinouts in general, and the reason why Europe doesn't have many spinout unicorns, is partially down to too-technical spinout teams, problems with tech transfer and misalignment between university departments, says Earlybird's Semmer. 
These problems may take a while to iron out. But perhaps it is also just a question of making more students aware of entrepreneurship as a path. 
In ETH's Student Project House, away from the startups working on serious stuff, you'll find a large playground filled with tools, tech gadgets and 3D printers where students can map out ideas and build prototypes. The ground floor is fitted with large wooden tables, complete with drawers that house hammers, saws and screwdrivers, while upstairs, students huddle around large computer screens. 
One student is building a platform to train frontline workers using augmented reality, while another is working to connect all IoT devices in the workplace and everywhere else. (The latter device could allow you to, for example, share the screen of your computer on the nearest display with the click of a button, the inventor demonstrates as he enthusiastically points to a diagram.)
The projects don't have to have an end goal, nor be turned into a company eventually — though the latter would be a bonus. 
Perhaps out of the tinkering, the next giants will be born. 
Correction: This article has been amended to clarify that Biosimo Chemicals did not receive the Pioneer Fellowship, but instead received funding via a fellowship from InnoSuisse, the Swiss Innovation Agency, called "Bridge Proof of Concept.