2021's word of the year was officially "vax" but, in startupland, there's almost unanimous consensus that it was "speedy grocery". 
VCs couldn't get enough. They plowed $5.5bn into European grocery startups last year, according to Dealroom — arming companies with the capital to launch into new markets at breakneck speed and hire like wildfire.
Then 2022 happened. Inflation left consumers with less money to fork out on conveniently delivered bananas and investors started to write more cautious cheques. Hindsight is a 20/20, but it all seems a bit inevitable. 
May was the crunch month. In the space of two days, German grocery app Gorillas, Turkish app Getir and British app Zapp laid off workers. Then news of market exits started to trickle in.
The last few weeks have been dominated by chatter about Getir's acquisition of Gorillas — two of the largest players in the sector. Both companies reportedly saw cut valuations in the deal terms.
So, as the dust settles, where does the year leave us?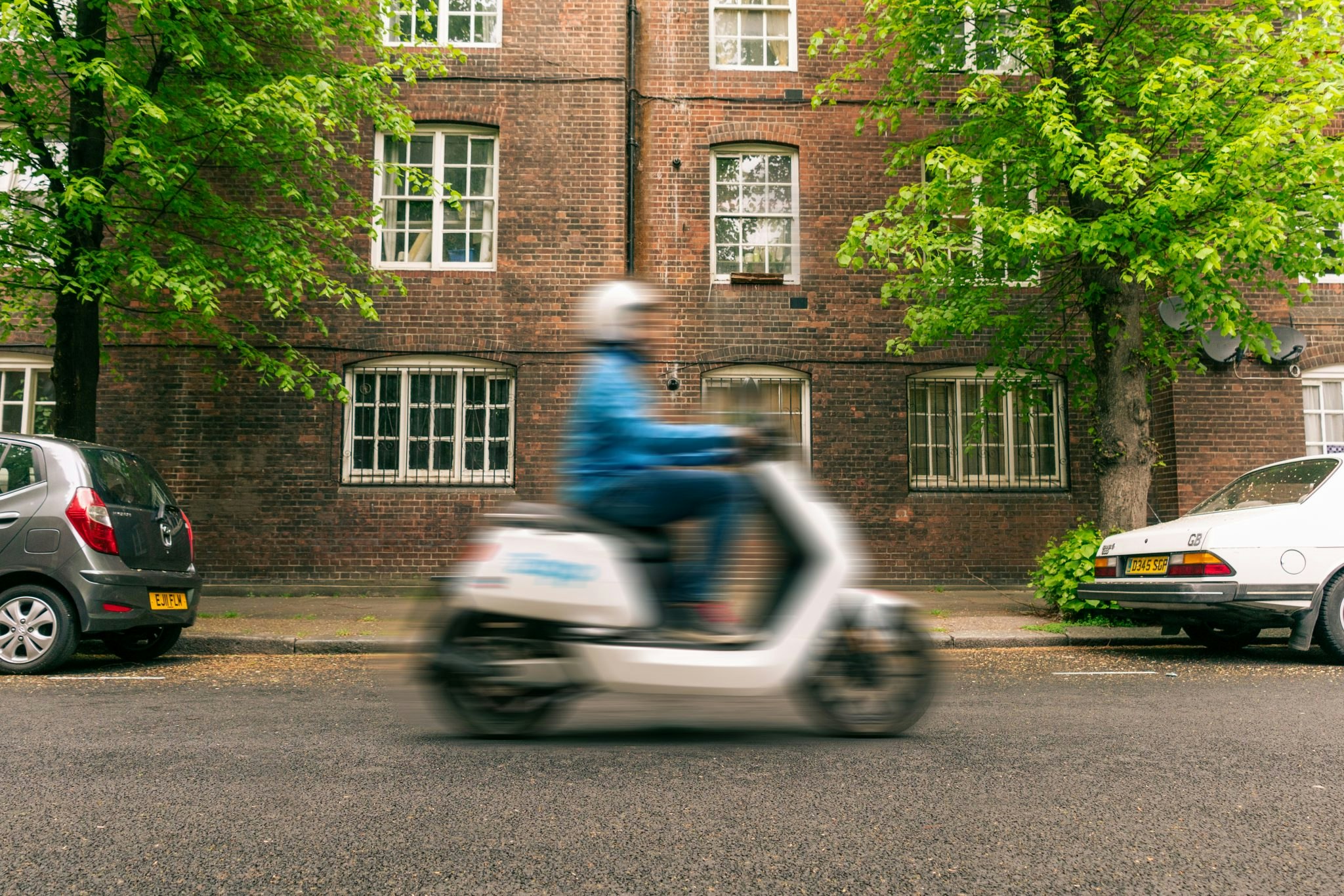 The main players
Getir is now active in nine markets: France, Germany, Italy, Portugal, the Netherlands, Spain, Turkey, the UK and the US. 
As well as Gorillas, Getir has also acquired Blok in Spain, Weezy in the UK and Frichti in France. Getir's valuation has reportedly fallen from $11.8bn in March to $8.8bn at the time it acquired Gorillas in early December. Combined, the new Getir-Gorillas entity is now worth $10bn.
Flink withdrew from Austria this year, meaning its active markets are now Germany, France and the Netherlands. It acquired French rival Cajoo in May this year.
Gorillas has been acquired by Getir. The deal reportedly valued Gorillas at $1.2bn, down from $3bn in September last year. When the acquisition took place, it was active in Germany, France, the Netherlands, the US and the UK, having withdrawn from Spain, Italy, Belgium and Denmark. 
Zapp withdrew from France and the Netherlands this year. It's now only active in the UK where, in addition to its own app, it's started partnerships with UberEats and — Sifted has noticed — Deliveroo. Zapp products can now be purchased via the two marketplaces.
GoPuff is American but has been active in Europe since November 2021. It's active in the UK and France and was reported to have exited Spain in August this year.
The stats
Getir is by far the largest player in the sector. It's raised the most — $1.8bn — and has the biggest team, employing approximately 27k people after a round of layoffs in May. 
Its dominance is reflected in downloads; 28m people have downloaded the app on Google Play worldwide so far. That's way ahead of its rivals. 
That said, all the major speedy grocery apps — Getir included — have seen year-on-year dips in their download rates. 
British startup Zapp has seen the biggest drop in downloads between Q3 2021 and Q3 2022, with 91% fewer downloads this year. Getir's dropped 45%, Flink 47% and Gorillas 61%. GoPuff saw just a 6% fall. 
In response to the fall in downloads, Steve O'Hear, senior vice president of strategy at Zapp, told Sifted the company's focus is instead on growing AOV — average order value. O'Hear told Sifted that Zapp's revenue growth is up 3.5 times across stores year on year and the majority of them are profitable.
It's also important to note that the data is only representative of Google Play downloads. Zapp tells Sifted that over 90% of its downloads are on iPhones.
"What the download numbers tell us is that Getir now has a virtual monopoly on the European fast grocery delivery space," says Silvio Peruci, director at App Radar, which collated the data. 
"With Getir's acquisition of Gorillas the only real major rival going forward is GoPuff, however, it currently has limited penetration in Europe."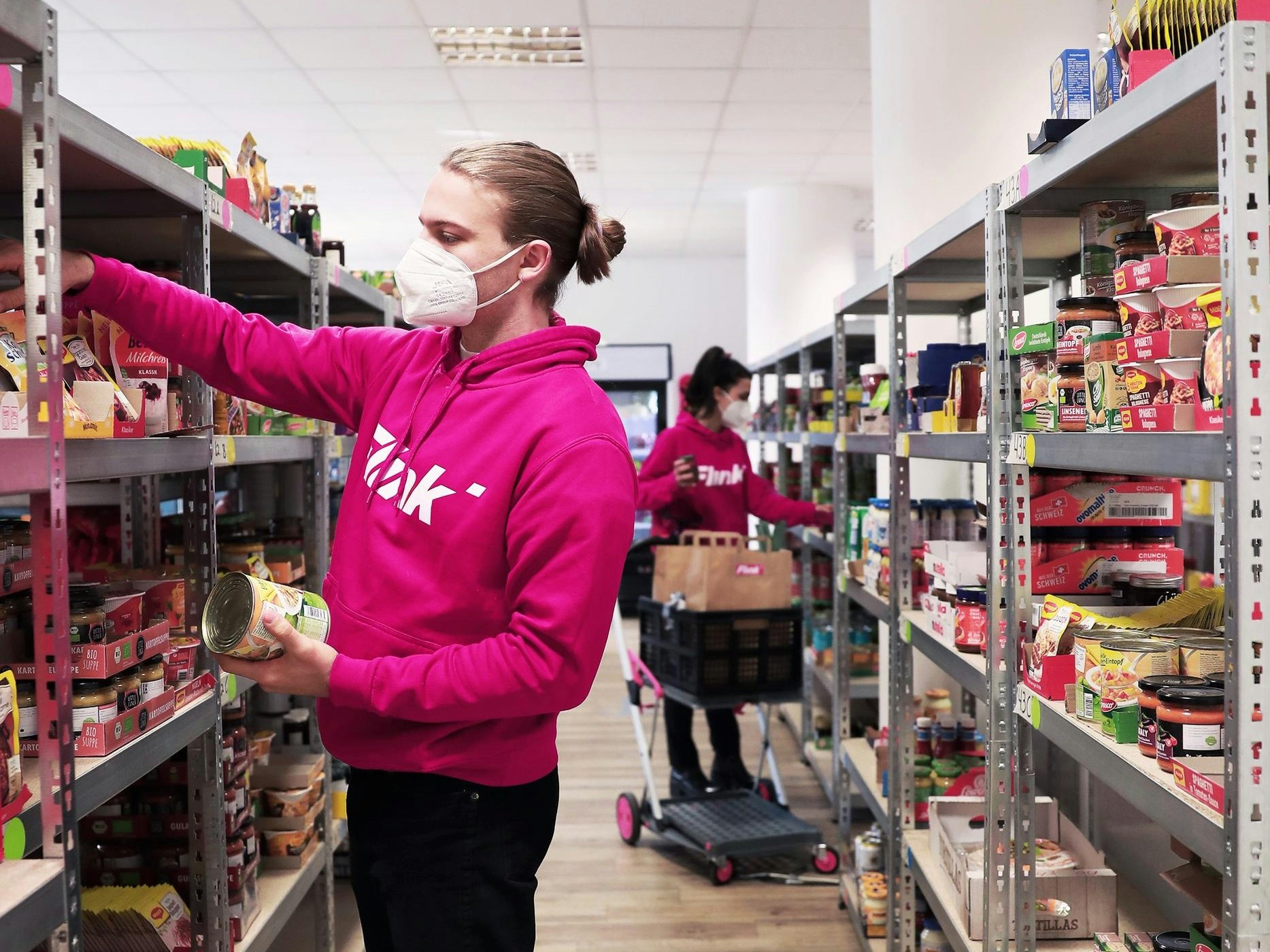 The tube ad metric
It's no surprise there's been a drop in downloads — the companies appear to have slashed their marketing budgets. Long gone are the days when every taxi, bus and train was adorned with a grocery ad. 
According to data from Transport for London, grocery companies paid for 238 ad campaigns on London transport in 2021. By November 2022, they'd booked just 23. 
What's next?
Going into 2023, the period of consolidation could be over, or there could be more room for the bigger companies, predominantly Getir, to eat up more of the market. Inflation is set to remain high in 2023, meaning consumers and investors are likely to continue the cautious outlook.
There have been a number of slower, more sustainability-focused grocery companies raising funds recently — France's La Tournée raised a seed round this month, as did Italy's Babaco Market. There are older companies in the slower side of the market too, like Norway's Oda, Rohlik in the Czech Republic, Picnic in the Netherlands and Everli in Italy.
Perhaps the speedy grocery bubble will give way to a slighter slower model after all.