As if the VC job wasn't hard enough, some people decide to do it solo.  
There's now an increasing number of solo GPs — people who've raised a VC fund by themselves — in Europe. By Sifted's count, the continent now has more than a dozen solo GPs, including British podcaster-turned-investor Harry Stebbings, and we know of several more lone ranger investors currently raising their first fund. 
Founders say they like working with these investors because they have deeper pockets than most angel investors — but can make decisions just as quickly.
But this independence and flexibility comes hand-in-hand with greater responsibility, bigger risks and, sometimes, loneliness. We asked European solo GPs how it feels to run a VC fund on their own. 
Batman without Robin
There's no well-beaten path to follow to become a solo GP — in most cases, it just happens. 
"I never thought about if I should start it alone or with a partner, I just got going," says Annelie Ajami, GP of London-based Anamcara Capital, which is finalising a €10m fund. "I didn't even like this whole idea of being a 'solo venture capitalist'. I just wanted to build a fund. And that's what I did."
👉 Read: What do LPs want to see from first-time VC fund pitch decks?
Bogdan Iordache, who launched his VC firm Underline Ventures in Bucharest earlier this year, actually always hoped to have one or two more partners. "But the thing is that in investment, the cohesion of the team is absolutely fundamental. It's even more important than in a startup."
He had a "very small" list of candidates that he thought would be a good fit to run the company with him, but they had other projects going on. There were others approaching him, but he didn't want to go beyond the list. 
"I thought I want to be true to myself. I thought that instead of pushing the envelope, I should do the honest thing and say that I am going solo."
Finding investment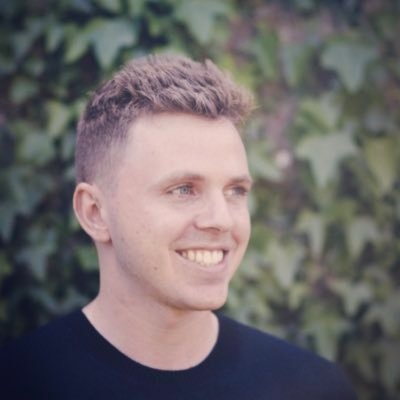 Now Ioradche, who founded one of central and eastern Europe's biggest tech conferences, How To Web, is raising a fund of €20m, with half already committed. He's backed by more than 20 entrepreneurs from companies such as UiPath, Green Horse Games and Telerik, along with a host of professional venture fund investors.
"I was in disbelief that I would ever manage to raise a fund in the beginning, and I thought being a solo GP will be the biggest issue that everybody will pinpoint," Iordache says. 
But right after he started to raise, there was increasingly good press about solo GPs and their results in the US. "That helped me a lot. It actually turned out to be a strong point, not a weak point."
But not everyone has such good luck with limited partners — the people and organisations that invest in VC funds. "The question I was asked most while fundraising in Europe was what's a microfund and what's a solo GP," says Declan Kelly, who raised €6m for his Berlin-based microfund, Foreword VC, last year. "I have a lot of US LPs as well and that was never ever a question."
Superpower
Solo GPs have to make all the decisions regarding investments and running the business on their own: and it's the biggest advantage and disadvantage of the job.  
Iordache says he can make a decision to invest in a company "in a split second" and he can make choices that others would find weird. "The best investments are almost never the obvious ones… The ones which I've done, and were highly criticised when I did them, turned out to be the best ones."
"You're a solo decision maker, you can make decisions very quickly. That's also what founders want: they want to close the round as quickly as possible. So if you can lean in with conviction very early and quickly, it means you're for the most part guaranteed an allocation in the round," says Kelly, who was an early employee at Web Summit and has worked with several prominent early-stage investors, like Seedcamp and Techstars. 
When you're on your own, no one calls your

bullshit
But at the same time being on your own with an investment decision bears much more risk. 
"When you make a weird decision… you just have to be more thoughtful and look into it, and be sure that this is what you want to do," Kelly says. "You have a superpower. And you have to be aware that you can use it badly." 
"When you're on your own, no one calls your bullshit," adds Ajami. 
"When you're alone, your mind can play tricks on you, right? Because you're actually just talking internally to yourself all the time about your process, about things you're doing. And sometimes that also includes negative thoughts. When you have a partner, you have a sounding board." 
Alone but not alone
Solo GPs admit that even though they make their decisions alone, they rarely feel lonely in the industry. 
Kelly says that he gets a lot of support from other European microfunds and solo GPs — they exchange WhatsApp messages every day and share information about investment opportunities.
"It seems like we all work together even though we all work for our own companies," he says. 
Ajami adds that she has benefited hugely from her network of LPs and other people from the ecosystem. As she used to train boxing competitively, she now compares running her business to fighting in a ring. 
"That's also a sport that you do alone, at least it looks like you're doing it alone. But in the back, you have all the support. And that's the same as being a solo GP," she says. "When I was boxing, it's you in the ring, and people think that you're doing it alone: you are fighting. You're out there alone also as a solo GP, but it shouldn't be underestimated how many people are also in support of that."