It is 2020 but are you drinking from your internet-connected coffee cup yet, or getting your smart fridge to do a food inventory for you? No? Didn't think so. The widespread Internet of Things (IoT) revolution has been a lot slower to arrive than expected.
But now Sigfox, the French company that has been one of the pioneers of IoT, says we may (finally) be at the cusp of a breakthrough.
The Toulouse-based business, which has been mired in rollout and management troubles over the last few years, is promising a sharp comeback, with plans to have 1bn devices connected on its network by 2023.
Sigfox currently has just 16m connected devices — far short of where analysts had originally expected it to be by this point — but says it is confident of reaching 1bn in three years after recently signing a number of big customers, including DHL, the delivery company, and Amadeus, the travel technology group.
If I told you the market was growing as fast as we want I'd be

lying.
Internet of Things devices are also finally becoming cheap enough to be used in bulk, says Franck Siegel, Sigfox's chief operating officer, which means that one could, potentially, be coming to a coffee cup near you soon. (Actually, in all seriousness, Sigfox already has a project to monitor not cups but coffee machines around the world).
With the cost of the cheapest devices now at just 23 cents, Siegel says it is possible to look at use cases where, for example, every posted parcel or airport luggage tag could include an IoT-connected tracker.
If Siegel's predictions are true, we may finally be on the cusp of the long-promised Internet of Things revolution.
"If I told you the market was growing as fast as we want I'd be lying," admits Siegel. "But it is growing and compared to the 40 years it took to establish the internet, for example, IoT is still growing faster."
Sifted Newsletters
Sifted Newsletter
3x a week
We tell you what's happening across startup Europe — and why it matters.
In fact, predictions for the Internet of Things market overall have been dramatically dialled back over the last few years. Back in 2012 IBM predicted there would be 1tn IoT-connected devices by 2020. Now, as we approach that date, research and advisory company Gartner says that number is more likely to be 20.4bn. Still big, but nothing like the idea that almost every item in our daily lives would be online.
Bad times
It has been a particularly sticky few years for Sigfox. The French company was one of the earliest to develop the Internet of Things but has recently found itself overshadowed by rival technologies.
One such rival technology is Narrowband IoT (NB-IoT), which has the backing of most of the large telecoms companies and has been deployed by more than 142 operators worldwide. Meanwhile, another rival LoRa is being developed by an alliance that has more than 500 members, including companies like IBM, Cisco, HP and Foxconn.
By comparison, Sigfox's technology, also called Sigfox, is used far less widely (see chart below) and has not been adopted by any global consortiums.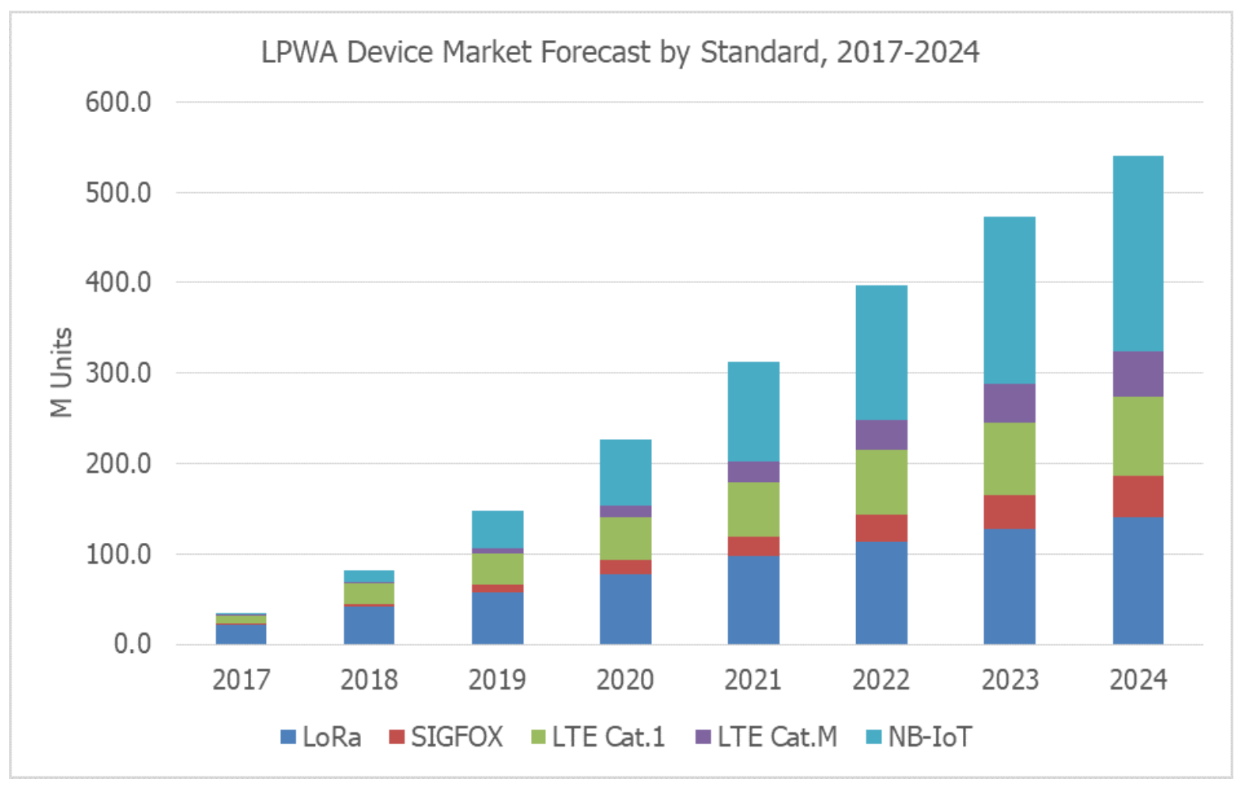 On top of the user uptake issues, in 2017 and 2018 Sigfox saw an exodus of top management after several executives clashed with Ludovic Le Moan, the company's co-founder and chief executive. High-level departures continued into early this year, but Siegel says the company has now stopped the outflow and stabilised the senior management team.
Aapo Markkanen, senior director and IoT analyst at Gartner, says it has been a tough few years for Sigfox.
"There was a lot of noise about Sigfox a few years ago, but their growth has been a lot slower than we expected. We had originally, back in 2017, expected them to have connected 70m IoT devices by now, rather than just 16m."
He adds that other technologies have really taken off more than Sigfox."The biggest excitement recently has been around private LoRa networks. NB-IoT, meanwhile, has become the preferred choice for mobile operators who want to offer IoT connectivity. The technology has had a few teething problems, but it is growing fast in China," says Markkanen.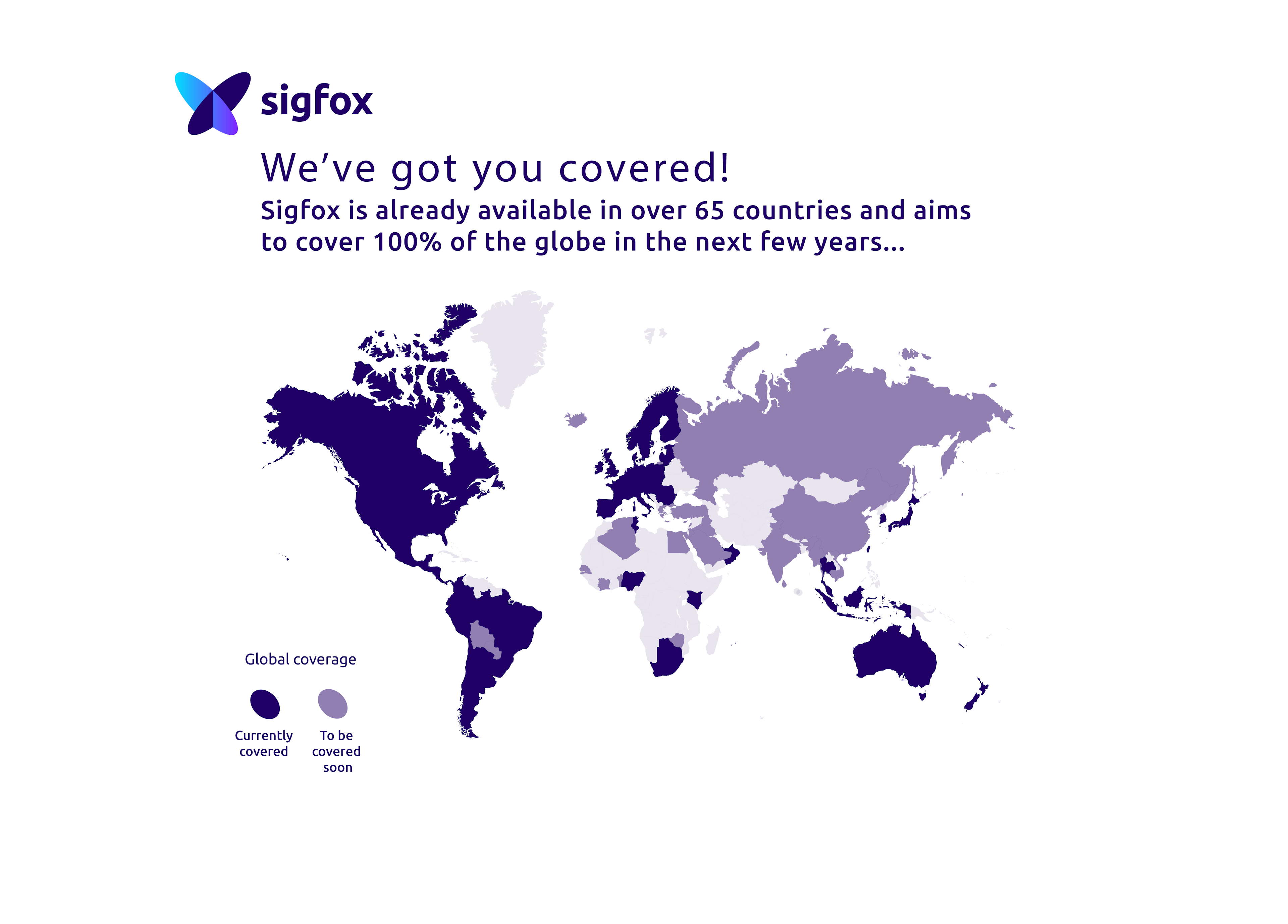 The fightback
Sigfox chief operating officer Siegel says the company, which has some 430 employees, has struggled in part because it is much smaller than its NB-IoT and LoRa rivals. Sigfox is the dominant tech business in Toulouse, but tiny in global terms.
"Their marketing and communications teams are ten times bigger than ours and they are confusing the market in telling people that we are competitors," says Siegel.
In fact, Sigfox itself does not see NB-IoT and LoRa as competitors, as it believes these technologies will focus on completely different price points and parts of the market.
Sigfox is going for low cost and very simple functionality — it is ideal for sending very basic bits of information, like a temperature reading or geographical coordinates, over a long distance using very little power. NB-IoT, on the other hand, can send much more complex information, such as video footage, but the devices will, as a result, cost more.
"They are approaching markets that we don't want to be in, like connecting video cameras. It's a much more high-power, high-cost solution," says Siegel.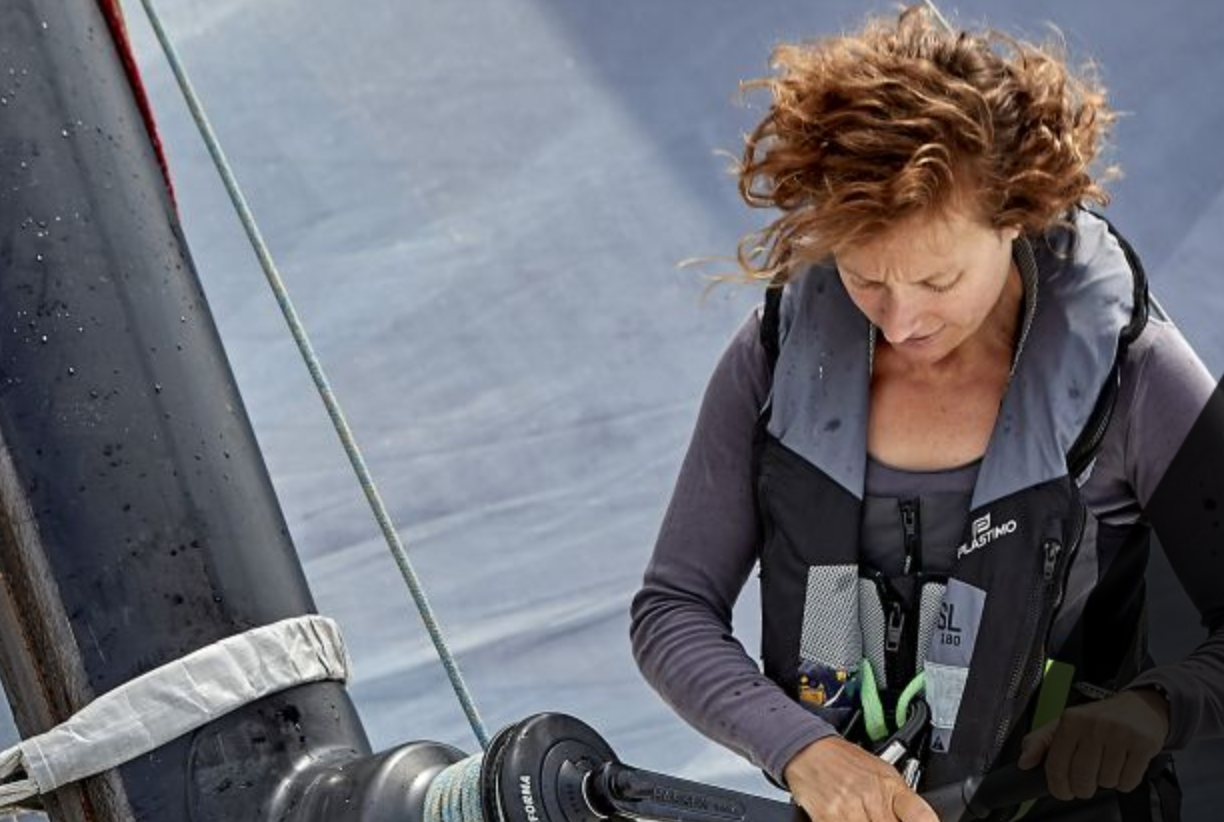 In the right market?
But it may be that Sigfox failed to anticipate what businesses would want to use the Internet of Things for.
Markkanen says some of the biggest interest recently has been around private IoT networks that companies might set up in a limited location, such as a factory, port or mine, something that the LoRa companies have been quick to provide. There has been less call for the Sigfox-style solution, which is designed to work worldwide.
Sigfox: 67 countries. LoRa: 89 countries. NB-IoT: 29 countries (but one is

China)
Sigfox recently announced that it, too, would start providing private IoT networks, an acknowledgement that it may have missed once of the biggest markets earlier on.
The race is on now for all the different technologies to build out their coverage and customer base as fast as they can. Sigfox boasts of being in 67 countries. LoRa is in 89 countries and NB-IoT is in 29 (but given that one of those countries is China, this represents a substantial increase in the number of NB-IoT devices).
The next stage is putting Internet of Things connectivity on satellites to make sure you can get a signal even in the middle of the ocean or wilderness. Both Sigfox and LoRa are planning to launch satellites over the next few years, with Sigfox planning to have three satellite deployments this year, and 30 by 2023.
Satellite connections open out some new use cases. For example, in December Sigfox signed a deal with maritime safety company Plastimo to connect life jackets and life rafts to its network, making it possible to geolocate people who have been shipwrecked or lost at sea.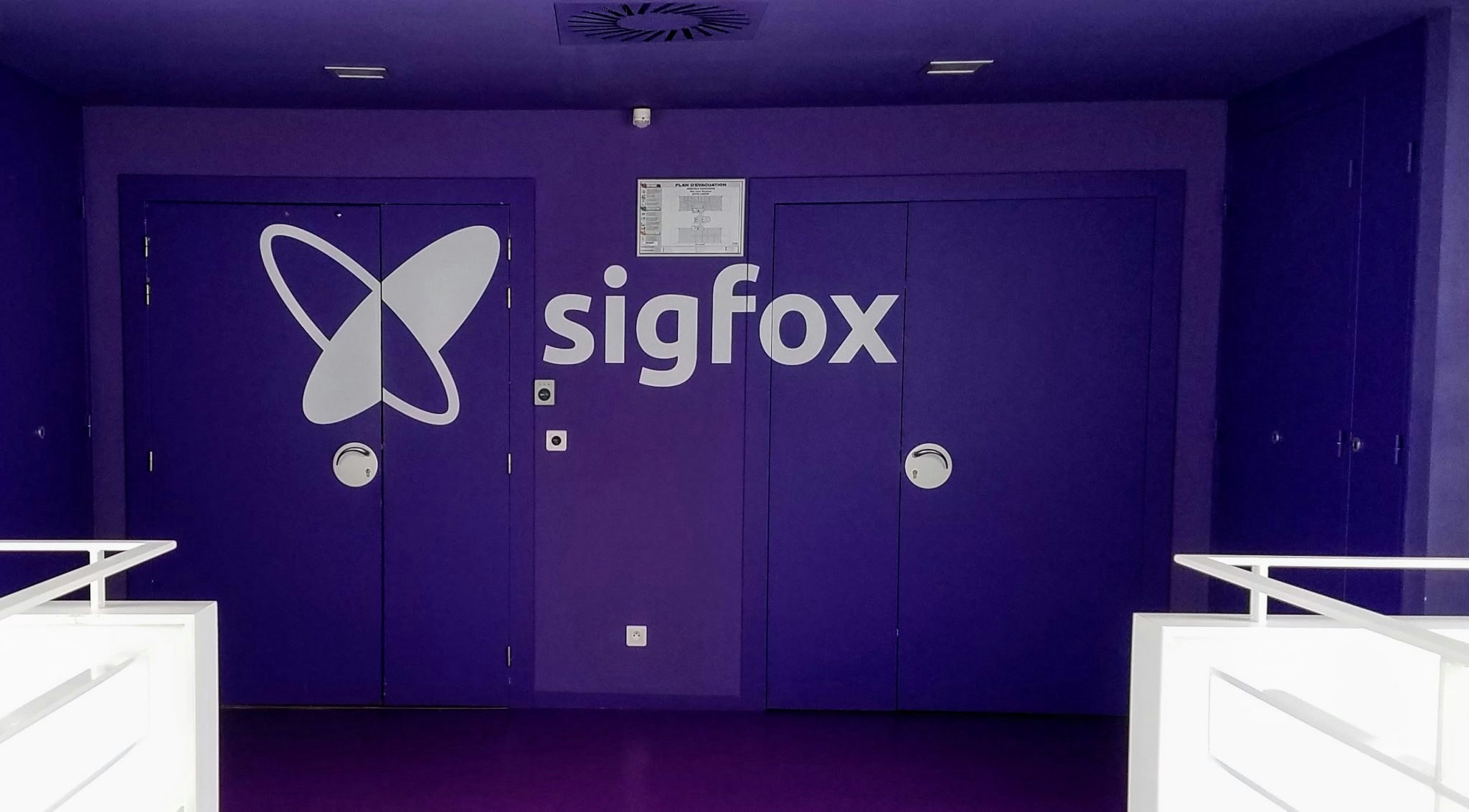 IoT arms race
However, to fund this Internet of Things arms race, Sigfox is raising its seventh round of finance. The company has raised €284m from investors including Intel Capital and Salesforce Ventures. It is hoping to close this latest round in early 2020, possibly bringing in new investors from the Middle East. The company hopes to reach breakeven by 2021.
We need a couple more wins with large companies like

DHL.
Big customer wins will be critical. Up until recently, about 90% of Sigfox's business came from connecting alarms for Securitas Direct, the security company. Now it has won customers including DHL, where it is helping track postal trolleys and pallets (and one day Sigfox hopes individual parcels) and NICIGAS, one of Japan's leading gas suppliers. Siegel says negotiations with big German auto manufacturers are ongoing. If Sigfox can land a deal there its prospects will start to look a lot better.
"We need a couple more wins with large companies like DHL," says Siegel. "Then we can say IoT really has reached a turning point."