This article is part of Scale Up Europe, an initiative with 150+ innovators brainstorming how Europe can propel its startups to the next level. In a series of interviews and deep-dives, Sifted is exploring the region's most pressing and strategic questions. Read the full report here.
"I used to live in Silicon Valley, and I wondered every day as I jogged in front of Google's offices why it was that all the smart people were going there to work," says Karoli Hindriks. "What would it take to get them to move to Tallinn instead?"
The Estonian entrepreneur's question about her hometown is the multibillion-euro question the rest of Europe is still trying to crack. 
Hindriks founded her startup Jobbatical in response five years ago, selling a service to help international hires relocate. But others in Europe have their own ideas on what the region should do to boost its ability to attract top global candidates, and diversify its talent pool in tech and entrepreneurship.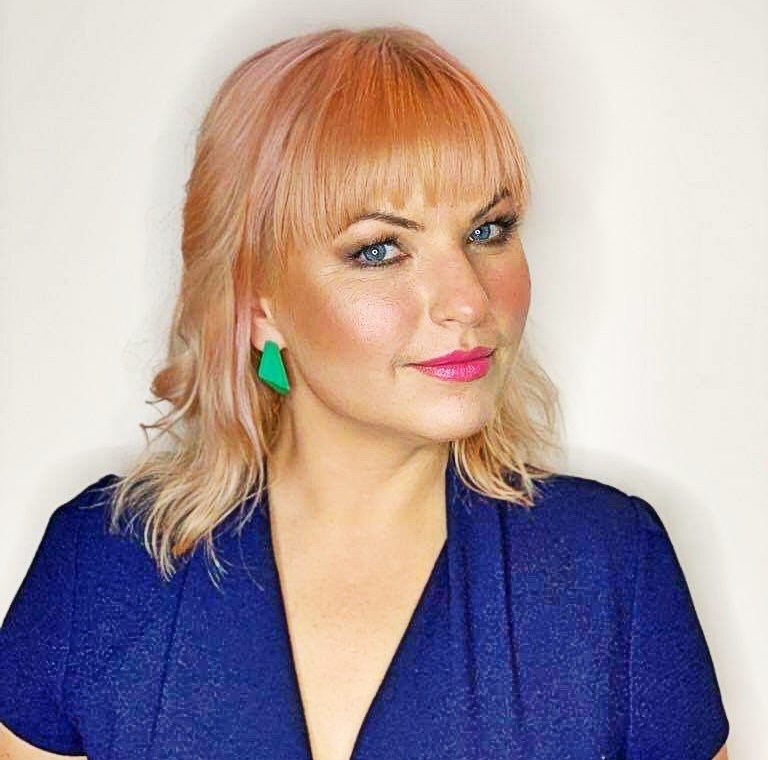 As part of the Scale Up Europe initiative, founders including Wise's Taavet Hinrikus and Cabify's Juan de Antonio convened earlier this month for a workshop to debate how to broaden the talent pool that the startups and technology ecosystem can tap in Europe.
"It's great to reduce frictions and quick access to visas is an integral part of it. And then mainly stock options — it's about being competitive with other markets, and currently we're not," de Antonio said. "Complexity is part of it but also taxation."
Discussions during the workshop spanned from stock options and tax reforms to quotas for minority hires and diversity more broadly. Overall though, one of the core questions Europe needs to answer is how to attract international candidates, especially more experienced ones: people who've had first-hand experience at scaling a company and can help do it again. The other key question is about diversity.
Talent shortage
"We have a huge shortage of talent. In fact, talent appears to be the first barrier for development in the French tech ecosystem," for instance, says Frederic Mazzella, the cofounder of unicorn Blablacar and copresident of startups grouping France Digitale.
The whole ecosystem has a shortage of talent — we need

more.
"We're seeing VPs, SVPs and EVPs from Silicon Valley come to work at French scaleups for example," says Roxanne Varza, the director of Paris-based startups campus Station F. "Still, the whole ecosystem has a shortage of talent — we need more."
That's true elsewhere in Europe too. While exceptional technical talent, from engineering to maths and the broader sciences, is one of Europe's biggest strengths, the region is still missing top designers, sales and even communications types.
"As the ecosystem gets more and more mature, we need senior profiles to structure the teams, the process and the scaling," says Mazzella. "We need profiles who have experience in hypergrowth to be sure they can replicate what worked and share it all around."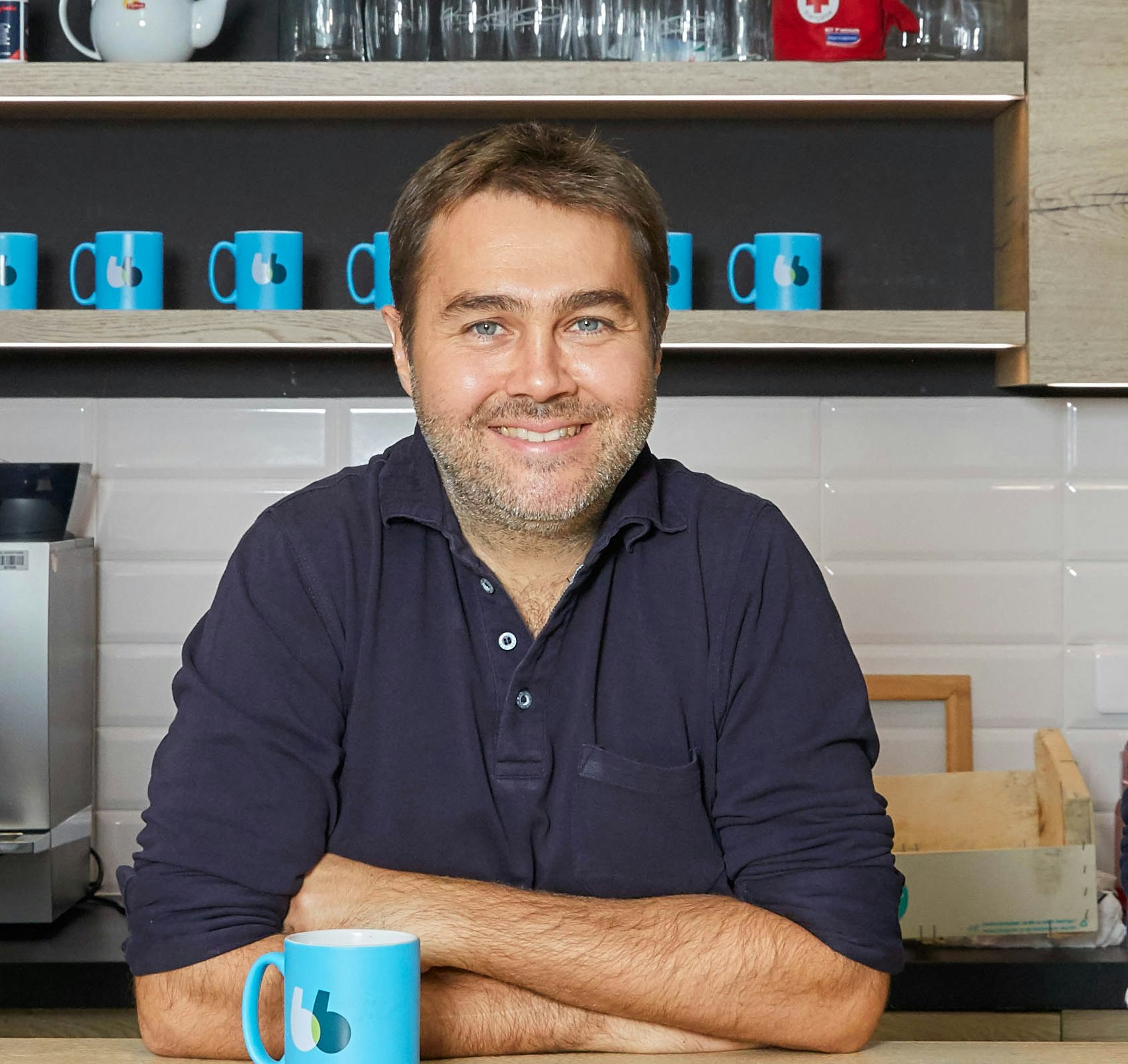 The bureaucracy trap
For Jobbatical's Hindriks, Europe's biggest hurdle to attract this much-needed talent is bureaucracy.
"The biggest problem of international hiring isn't the hiring itself, it's the whole immigration and relocation process," says Hindriks. "We're building technology to help overcome hurdles, from filling forms to the whole inefficient monster that candidates often face in Europe."
In recent years, countries including Germany and France have made notable efforts to make hiring easier by getting rid of administrative hurdles. France made a push specifically to attract foreign tech talent setting up a separate fast-track for candidates to get a work permit — a plan dubbed 'French Tech Visa'. 
The biggest problem of international hiring isn't the hiring itself, it's the whole immigration and relocation

process.
Frederic Mazzella, copresident of France Digitale, which represents some 2k startups mostly in France, says he'd love to see a pan-European equivalent to the French Tech Visa — a European Tech Visa — which would make it easier for startups to hire in any country in the region.
All-digital dream
"We can't stop at a visa," says Roxanne Varza, the director of Paris startups campus Station F, at which about a third of founders are foreigners. "For me the question now is implementation: how do embassies, consulates pitch in? How do we get more administrative processes online?"
"Plus, a lot of founders tell us the hard part is actually once they get to Europe. It's doing things like opening a bank account, getting a mobile phone subscription and renting a flat," she says. "The simpler we make all these things the more happy founders we'll have."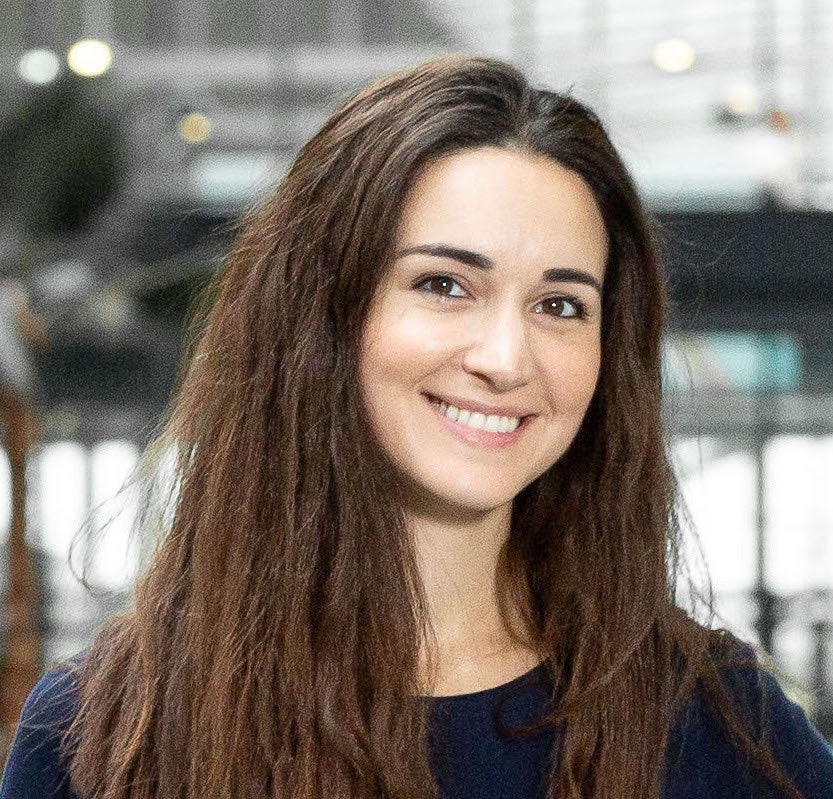 Hindriks in turn argues the rest of Europe should take a leaf from Estonia and push reforms further still. 
"Estonia is a young country that had to take a technological leap, so it put a digital identity in place and you can do anything pretty much with a single click," she says. "How can we replicate this model across Europe?"
Digital processes like Estonia's would theoretically allow companies to hire and fly the new employee over within 24 or 48 hours, instead of a process that typically takes several months.
Diversity catchup
Beyond the focus on foreign talent, there's a lot more to do in Europe to attract more diverse candidates. 
By giving access to tech jobs and entrepreneurship to a more diverse workforce, startups have an opportunity to integrate talent that has too often been overlooked, and create value on the back of it. In doing so, they would seize a chance to address broader social and political issues that universities, big corporations and other parts of European society have broadly failed at.
And it's not about charity.
There's an abundance of research highlighting how more varied teams make better decisions at companies, and generate better returns among investors.
"Some people still think diversity is [just] nice to have, but mentalities are changing," says Station F's Varza. "It's a direct booster to return on investment to have more women on board, more foreigners, more candidates that span beyond the usual hiring networks and come from various socioeconomic backgrounds."
The best talent isn't willing anymore to go work at a company where they'll have to battle to build diverse

teams.
Effective diversity policies also boost an employer's profile and make hiring the best talent easier, says Caroline Ramade, the founder and chief executive of 50inTech, whose goal is to reach a 50% representation of women in tech by 2050.
"The best talent isn't willing anymore to go work at a company where they'll have to battle to build diverse teams," says Ramade. "It's become a real HR retention tool, and not just for female candidates."
Diversity policies aren't just about hiring. Candidates are paying more and more attention to aspects including work-life balance, office hour flexibility, and generous leave packages for new parents.
Where are the female entrepreneurs?
The problem is even more acute among founders. Last year, 85% of startup funding went to all-male founding teams.
"There's clear bias against women in entrepreneurship, in access to money, and in tech more broadly in Europe," says 50inTech's Ramade. "That starts a vicious cycle: women don't get investments, so they don't scale, they don't do exits, they don't cash out and they can't become key investors who change the kind of mentality that is holding back the VC space."
State-backed investors are in a good position to get the ball rolling on changing the current state of female entrepreneurship, she says. "I pay my taxes, I'm a European citizen and I think these state-financed banks have a duty," says Ramade.
Implementing something like that would be relatively straightforward. The first step is collecting data about existing investments, and then deciding on targets and new criteria for future rounds as well as for money pumped into VCs, as an LP.
"There's no point telling women to learn to code and become entrepreneurs if it's to offer them no opportunity at the end of that process," says Ramade. "The pipeline is full at the beginning, but there's a serious blockage along the way."
Ramade's view is that VC investors need to get over their preconceived notions and conservative presentations that focus too much on business plan arguments, and go beyond commonly cited criticism like "'the idea that female entrepreneurs don't know how to scale'".
2021 goals
There's consensus around the idea that, to deploy its full innovative potential, Europe needs to go beyond just giving rise to startups that reflect the interests and abilities of a select few.
There are more than a hundred 'diversity in tech' communities across Europe trying to tackle that problem. (See Sifted's listing of diversity initiatives in Europe.)
Now, policymakers are lining up to contribute.
Year 2021 has to be one year where we build the foundations to make sure that the 'innovation divide' in Europe is

reduced.
"Year 2021 has to be one year where we build the foundations to make sure that the 'innovation divide' in Europe is reduced, while increasing the representation of women as CEOs of tech startups, and ensuring Europe's tech sovereignty," Mariya Gabriel, European commissioner for innovation, research, culture, education and youth, said in a written interview. (For more on tech sovereignty, read our interviews about why deeptech is important to Europe.)
"It's one of our priorities for 2021 to deal with the innovation divide, in particular women innovators as well as less advantaged parts of Europe, countries like Greece or Portugal," says Jean-David Malo, director of the European Innovation Council (EIC) taskforce at the European Commission.
As part of Scale Up Europe, participants will be in charge of coming up with an actionable plan to make that happen.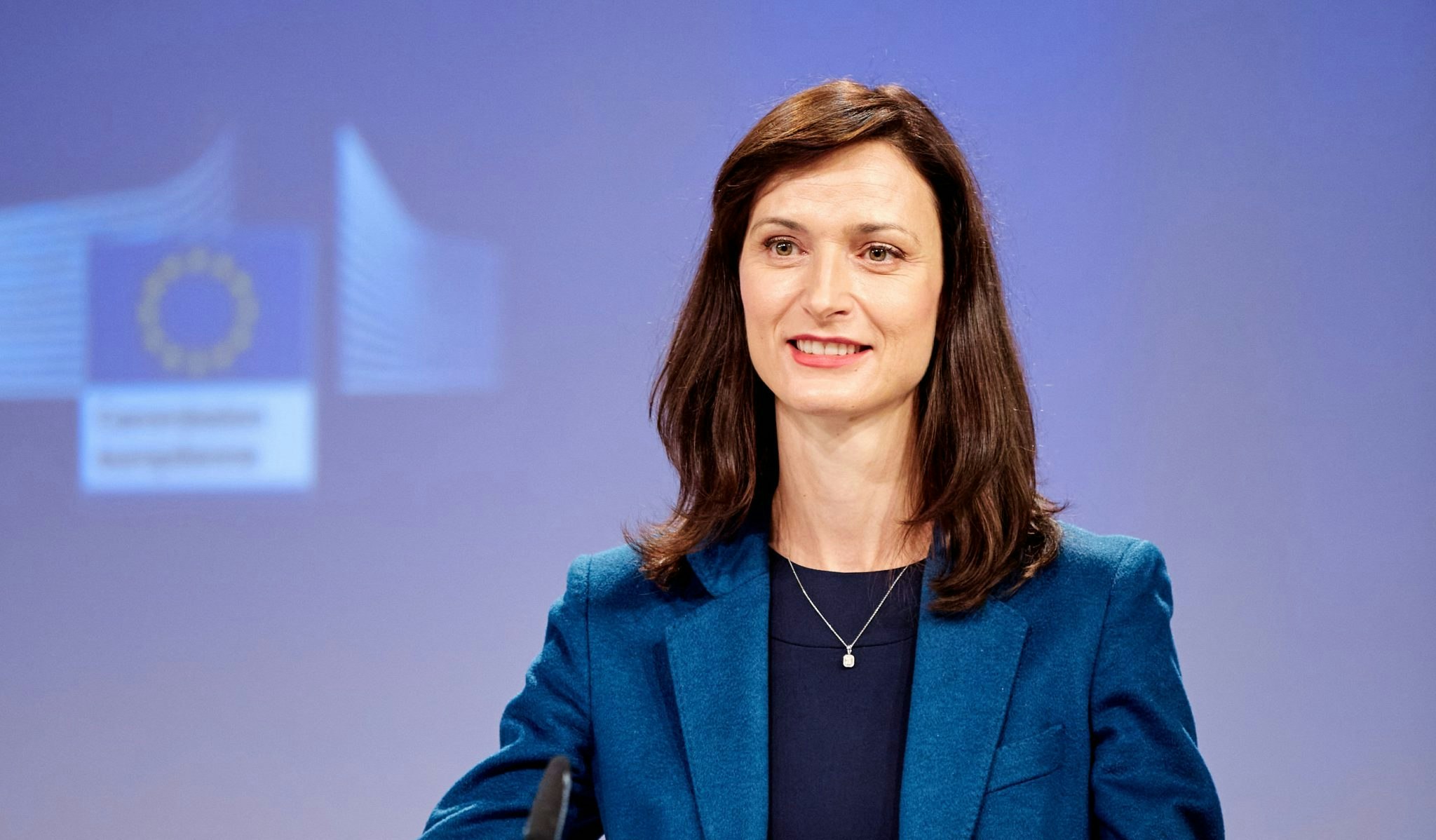 What is Scale Up Europe?
Scale-Up Europe gathers a select group of 150+ of Europe's leading tech founders, investors, researchers, corporate CEOs and government officials around the same goal: accelerate the rise of global tech leaders born in Europe, in the service of both progress and technological sovereignty.
Initiated by President Emmanuel Macron, the Scale Up Europe initiative focuses on four key drivers: talent, investment, startup-corporate collaboration and deeptech.
The founding members kicked off a collective debate on these themes on March 4, and are continuing the discussion through workshops and open consultation. Together, the tech community will define an actionable strategy and roadmap to be presented to European heads of state later this year on scaling the tech ecosystem to the next level.
Ecosystem partners for this initiative include Sifted, as well as La French Tech, Viva Technology, Hello Tomorrow and Station F.
Further resources