European venture capital funding in 2019 is on track to be the highest ever after the most recent quarter, according to a new study by data analytics website Dealroom.
In the third quarter of 2019, European startups brought in €8.7bn (excluding Israel); a 44% increase from this time last year. This follows on from the record-breaking €9.3bn raised in the second quarter this year and the €7bn raised in the first three months of 2019.
Investment this year is already set to overtake the €28bn raised in 2018 — and there's still a whole quarter to go.
The biggest deals over the past three months were led by Babylon Health, Klarna and German mobility company FlixBus, who each raised over €450m in recent funding rounds.
The latest round of funding also created five new unicorns, including British medtech company CMR Surgical, with the majority of deals closing at €10m or above.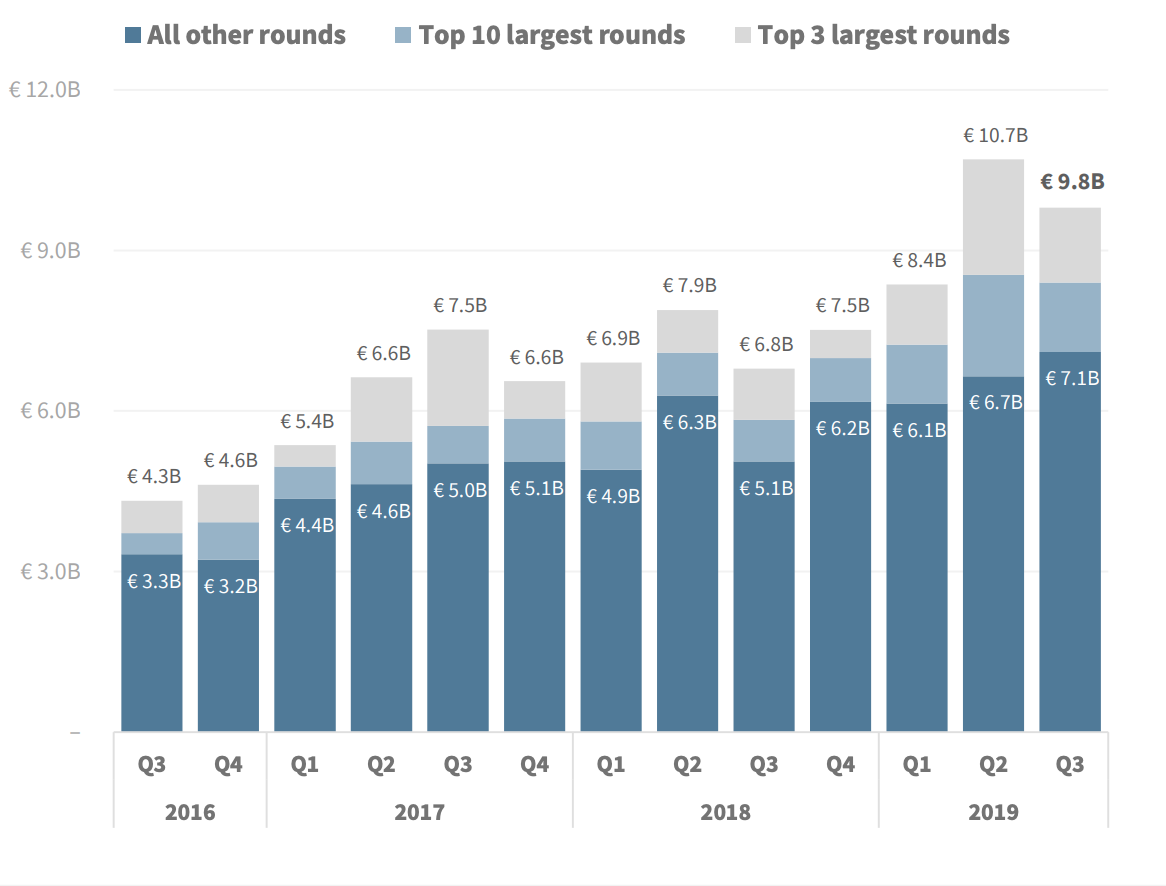 A study set to be released next week also suggests fintech has been the sector with the highest concentration of venture capital funding in Europe in 2019.
Direction of investment
It's worth noting that European venture capital companies are facing increasing competition from overseas, with Asian and US investors accounting for over 40% of new funds this quarter.
This trend is also set to continue into 2020, given that European and Corporate venture capital companies raised just €2.7bn in fresh funds between July and September; lower than the previous two quarters this year, and lower than the €4.1bn raised in the third quarter of 2018.
The big dogs
While it's generally good news that more capital is flowing into the continent, 60% of the funds continue to go to companies in London, Paris and Berlin (70% if you include Israel).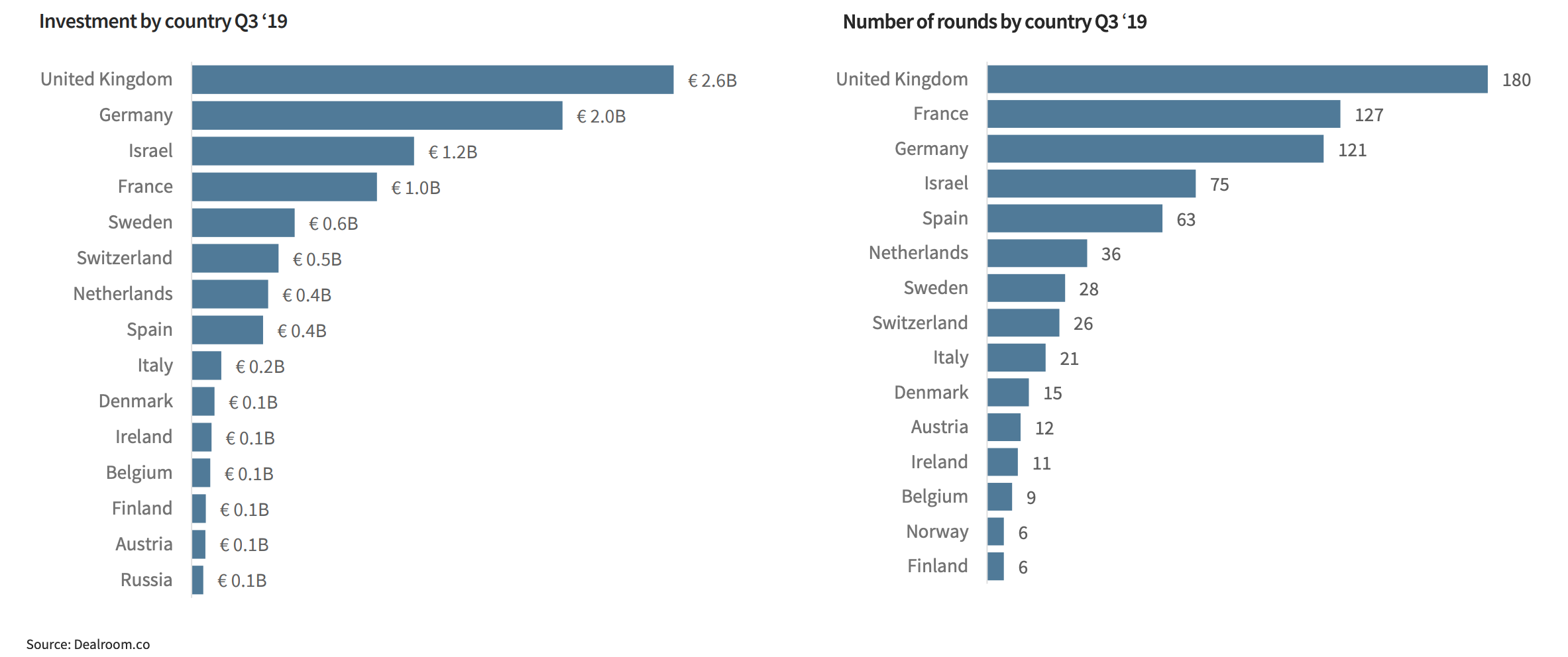 It's also worth keeping these numbers in perspective: European funding still lags behind North America and Asia, which respectively saw 3x and 2x more investment in the third quarter of this year.