Enter any commercial establishment today and you'll confront a printed image of mishmash black and white lines. The QR code, along with surgical masks, has become emblematic of the times we live in. 
While it's been a constant feature for years in Asia, in Western states, the pandemic has prompted a boom in QR adoption to access menus, order in restaurants and check-in with the NHS app. 
Quick Response codes (known colloquially as QR) are 2D black and white barcodes that contain information ranging from contact details to website links and most notably, payment information. QR codes can also be used by merchants to eliminate the payment pain at the point of sale (POS) and to enable payments that are even more contactless than contactless itself. 
In China, at least, messaging app WeChat has long relied on QR codes as key to its one-stop shop for payments. By depositing money into your digital wallet via bank transfer, a quick scan of the app can be used for services such as taxis and cleaning, bike rental and even for self-service convenience stores. This technology has enabled China to leapfrog over cards with the QR itself now operating as the payment de jour, with low merchant fees as a key selling point for SMEs.
Now, startups in Europe are beginning to work on becoming the next homegrown WeChat and making QR payments here mainstream. 
Will they fly or flail?
QR comes to Europe 
The good news for payments startups is that Brits are open to a future with QR codes. A 2021 Ivanti survey, revealed that 69%  of UK citizens surveyed were open to using QR codes for payments.
So far in Europe, we've seen QR not operate as the payment method but rather the vehicle unto which payment can occur via Apple Pay or card. This suggests that the European story will be fundamentally different to the Chinese one in that it will accompany card payments rather than replace them. 
One startup battling this space is London's Pomelo Pay, a QR code payment business that was founded pre-pandemic and now counts a customer base of 3.5k merchants in the UK and 35k worldwide.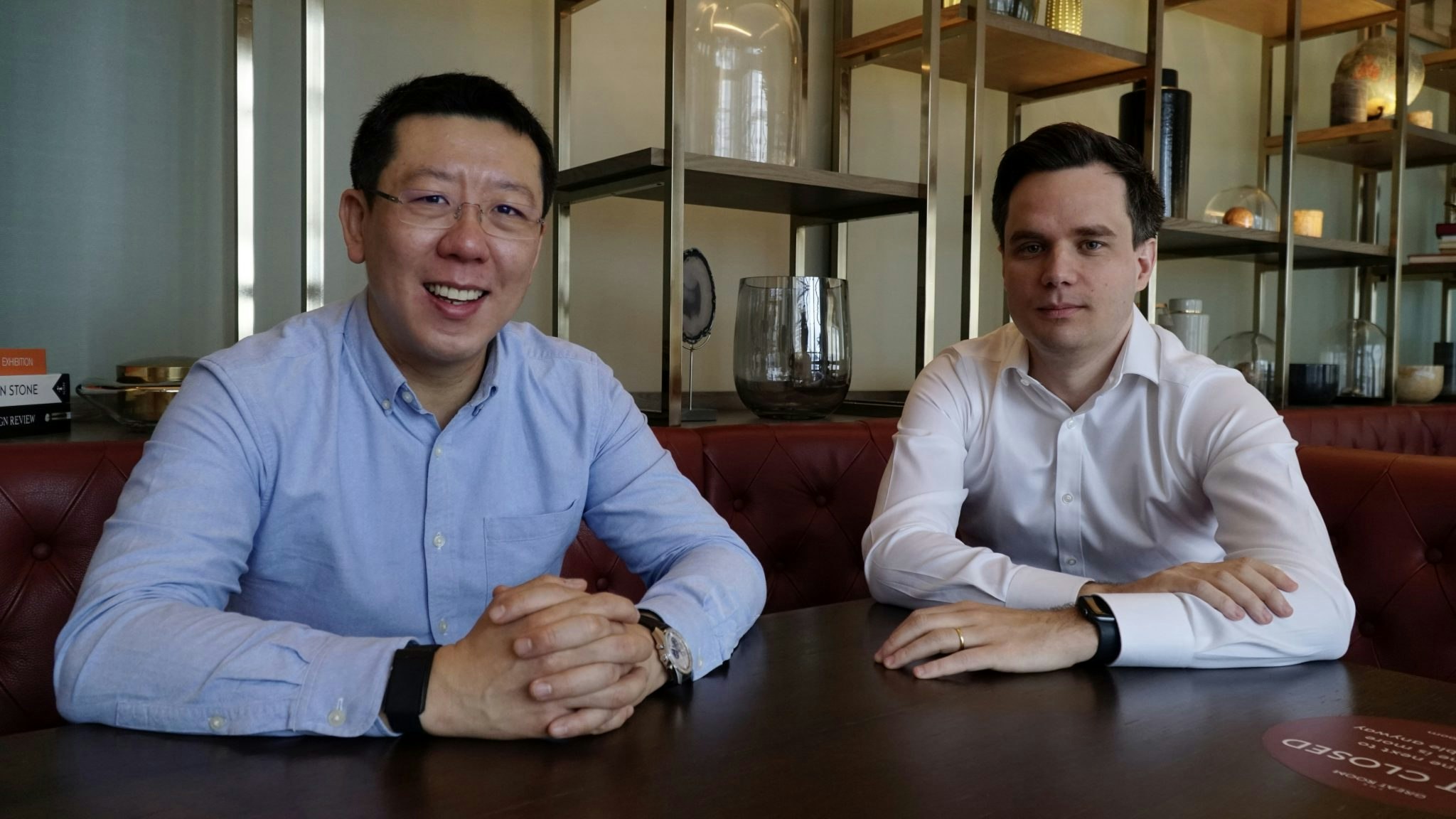 Pomelo Pay's CEO Vincent Choi doesn't see QR as competing with contactless in Europe as it operates as a route to payment. He explains the key advantage over contactless cards is that the client doesn't have to be at the card reader to pay. QR codes can enable the client to choose an item from a list, input their payment details and complete the transaction without interacting with anybody. 
Some of our merchants get really creative with how they use the QR

system.
"Some of our merchants get really creative with how they use the QR system," he says. Choi describes a client that sells cleaning services via a QR code on a business card that the customer can scan to browse and book a range of services.
Money between the (barcode) lines
The QR ecosystem in Europe is still small but mighty.
Aside from Pomelo, which has raised £2.1m to date, investors are also excited by the likes of France's Sunday.
Sunday, a QR code payment system to speed up restaurant checkouts, raked in €21.8m seed funding. It was the largest seed funding round in Europe this year.
Everyone now knows how to use a QR code, from seven-year-olds to 77-year-olds — Covid has democratised QR codes

completely.
Moreover, Orderli, another QR-based tableside ordering platform, is taking part in the spring/summer Y Combinator batch — a clue into how the hospitality sector may be a key funnel for QR in Europe. 
"I think pre-covid, no one in Europe knew what a QR code was — now, it's obvious," says New Wave VC founding partner Pia d'Iribarne, who invested in Sunday.
"On top of that, I think restaurants have really accelerated their digital transformation. Now, there are a lot of them looking at more digital [payment] solutions."
Whereas in China, QR codes came about due to a market environment where card readers were expensive and seldom-owned, adapting to the pandemic for physical premises appears to be paving the way for European adoption of QR.
"So, 18 months ago, this would have been a challenging product to launch because a lot of people didn't know how to use QR codes," says Sunday cofounder and US CEO Christine de Wendel. "18 months later, Covid has disrupted the way people use their phones."
"Everyone now knows how to use a QR code, from seven-year-olds to 77-year-olds — Covid has democratised QR codes completely."
Sunday now boasts 700k users across its restaurants in Europe and the US, adds de Wendel.
Barriers to adoption
However, there remain key infrastructure issues that will most likely hamper adoption.
Thibault D'hondt, an investor at Force Over Mass, says that the prevalence of expensive POS terminals already in place at merchants will slow uptake.
"[Regarding] merchants with existing payment infrastructure, it's not that easy to tell them like, hey, what you have there and what you paid 1000s of dollars for — you don't need that any longer," he says.
The other issue might be privacy related. In Asia, the QR code has also accompanied the rise of the so-called super app, presenting possible privacy issues for a European consumer in its ability to collect data. In certain restaurants in China, scanning a QR code to pay facilitated the transfer of one's WeChat name, profile picture and region. 
Suddenly, your offline activity of sitting down for a meal has become part of the online advertising

empire.
Jay Stanley, senior policy analyst at the American Civil Liberties Union, told the New York Times last month: "People don't understand that when you use a QR code, it inserts the entire apparatus of online tracking between you and your meal."
"Suddenly, your offline activity of sitting down for a meal has become part of the online advertising empire."
The ICO also recently fined a contact tracing firm for sending unsolicited spam via QR code technology.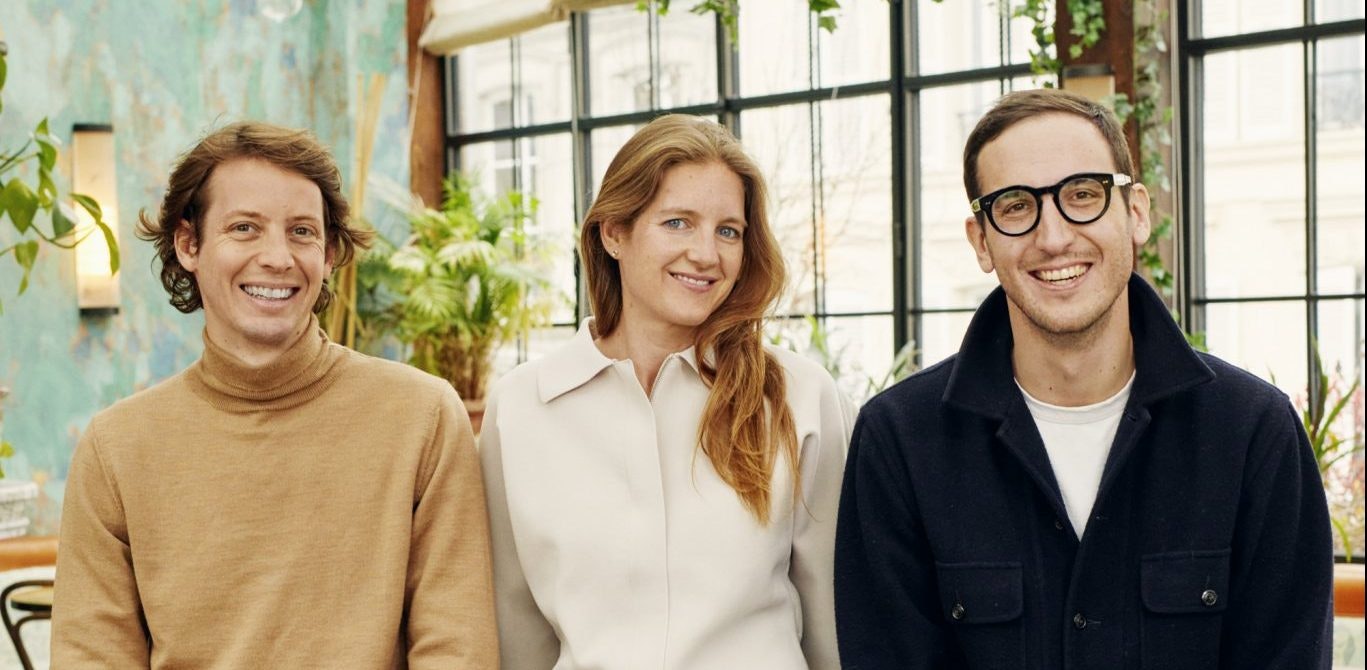 Europe's startups don't deny that data collection could be an asset to them.
The startups Sifted spoke to did admit that a key benefit of QR codes is their increased consumer-to-merchant interaction.
"Yes, there's a huge opportunity to monetize the data '' says Sunday's de Wendel — as long as they upheld regional privacy laws.
In particular, de Wendel imagines a future where information about your allergies — "If you're allergic to shellfish, when we show you a menu, there's no reason why we should show you shellfish dishes."  — and data on your morning coffee preferences can be used to customise the hospitality experience once Sunday becomes more widespread. 
Choi says that they'll never try to circumvent GDPR laws and it'll be up to the customer to opt-in but stressed that the startup exists to benefit the merchants primarily. 
While large scale adoption might still be a pipedream, there is one major advantage QR code startups have: money. Investors, at least, are ready to make their bets.
When Sifted quizzed investors about how confident they are in QR becoming mainstream in Europe — d'Iribarne says "it's a no brainer"— but thinks that it'll start in hospitality and then spread to other sectors in the long term.
D'hondt agrees, and also believes that there is potential for the QR craze to spread to large retail stores, such as Zara Home, due to its ability to enable increased consumer-merchant interaction. 
"SMEs are the low hanging fruit today, but there are definitely opportunities for very large retailers as well."