Impossible Foods, the much-talked-about San-Francisco-based creator of the vegetarian 'bleeding burger', has set its sights on Europe. 
The company has applied to the EU's food standard agency for a licence to sell its famous ingredient, 'heme', which emulates the taste of blood.
In the seven years since it was founded the startup has seen its valuation skyrocket to $2bn while attracting glitzy investors like Jay-Z, Katy Perry and Serena Williams. 
Meanwhile, in Europe plant-based meat startups have less impressive valuations and a little bit less star-glamour. But the industry is growing rapidly. Over the past five years European investment in alternative proteins has grown five-fold —from €100m in 2014 to a projected €600m this year, according to a Dealroom report on the food tech sector. 
When Impossible enters the market it will come up against fellow US-based vegan burger maker Beyond Meat, which has already started selling in Europe, as well as a host of European startups that have already set up distribution networks.
We compiled a list of some of the European companies making their mark on the plant-based meats sector: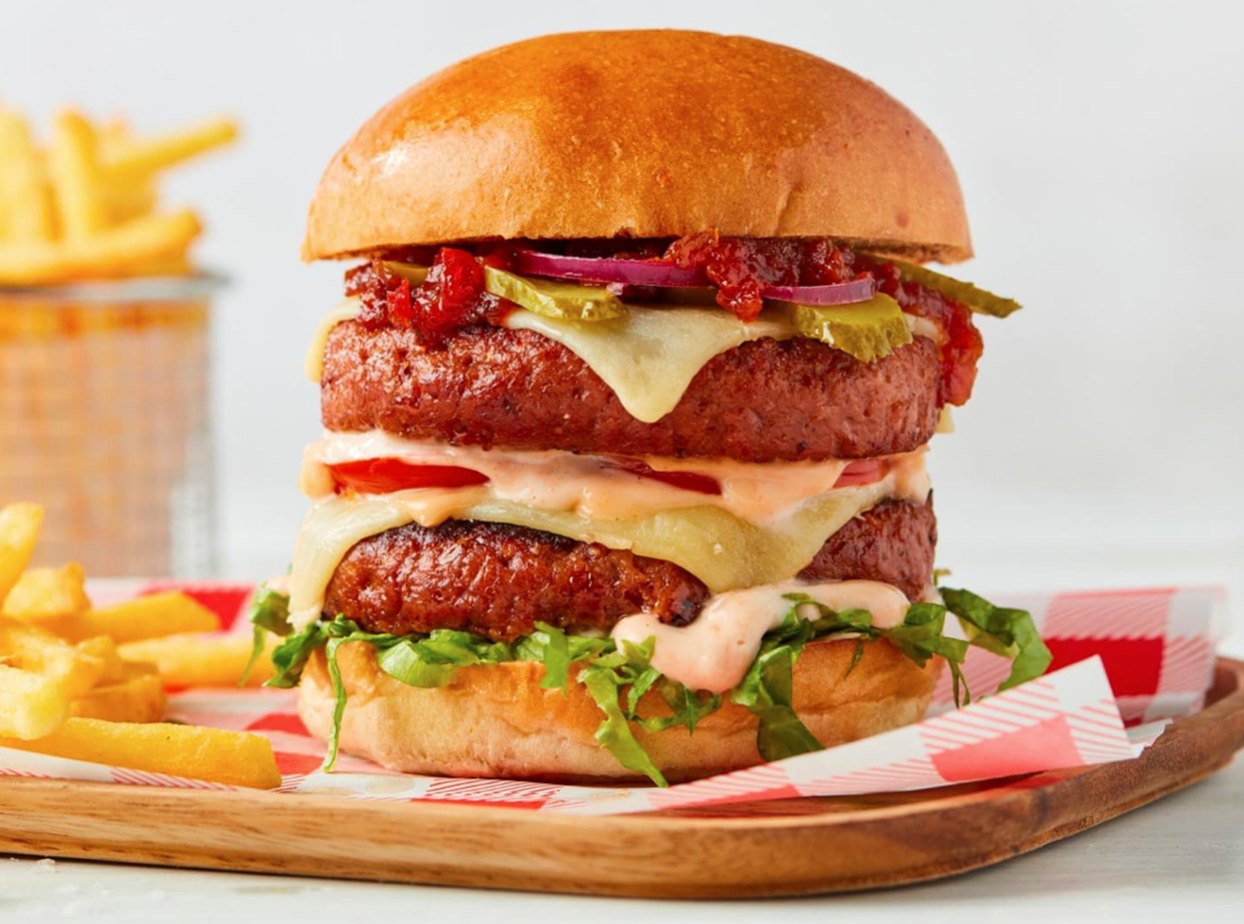 The Meatless Farm Company, a three-year-old startup based in Leeds, has had a series of big wins this year. In October it signed a deal to supply the first-ever plant-based burgers to UK pub chain Wetherspoons. Its mince and sausages, which were already in several large UK supermarkets, are now available for wholesale distribution in a partnership with Brakes. The company also won a "seven-figure" investment from the broadcaster Channel 4 (in exchange for advertising space).
Perhaps most dramatically of all, the company is one of the few European vegan meat startups bringing the fight to the US. Over the summer it signed a deal that will see it get stocked in more than 450 Whole Foods stores across 43 states. They are selling a pack of two burgers for $5.99, which is a little more than real meat but a similar price point to Beyond Meat products.
Meatless Farm's plant-based beef is made of soy proteins and pea proteins, as well as beetroot for colour.
Founded: 2016
HQ: Leeds, UK
Key ingredients: Soy proteins, Pea proteins, Beetroot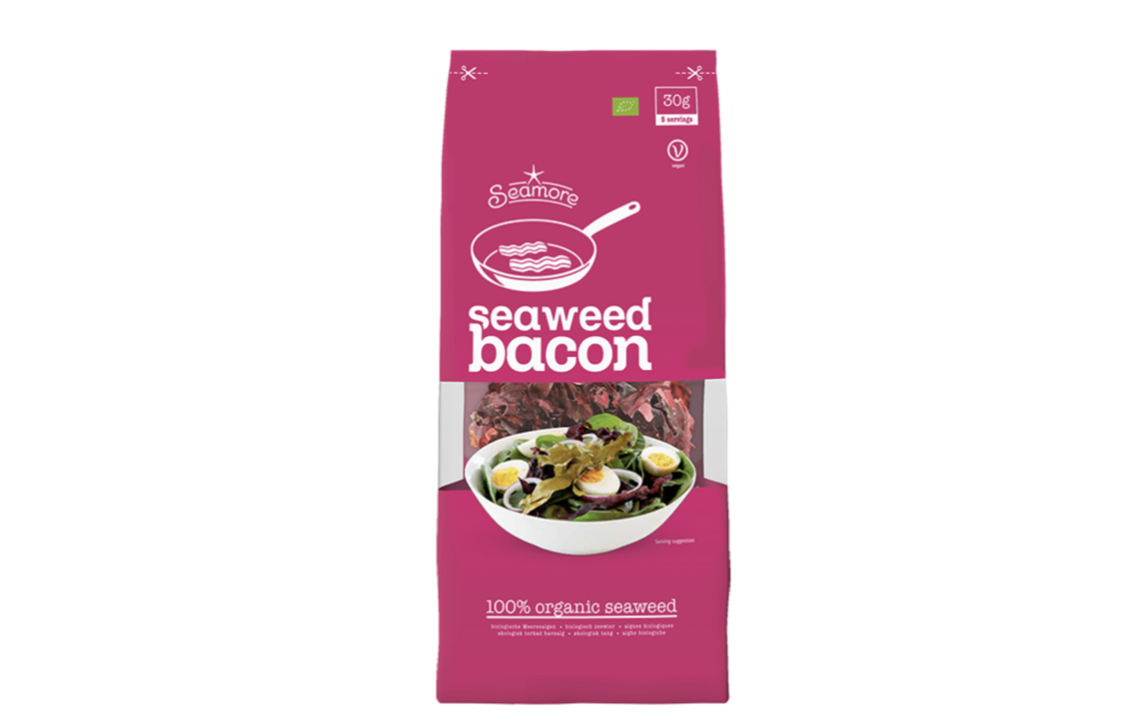 Seamore makes bacon out of seaweed, as well as other foods like pasta and bread. Its bacon is made 100% from seaweed, which apparently has great health benefits as well as being organic, low in carbohydrates, gluten-free and sustainable.
There are some questions about its taste: "Tearing a piece apart from its bundle was little like tearing an ASOS parcel – stretchy – and chewing it a similar experience," said one reviewer. Although the same person said that cooked on avocado toast it was pretty good.
The company is still small, with less than a dozen employees and no venture capital investment, according to Dealroom.
Founded: 2015
HQ: Amsterdam, Netherlands
Key ingredients: Seaweed
3) Meatless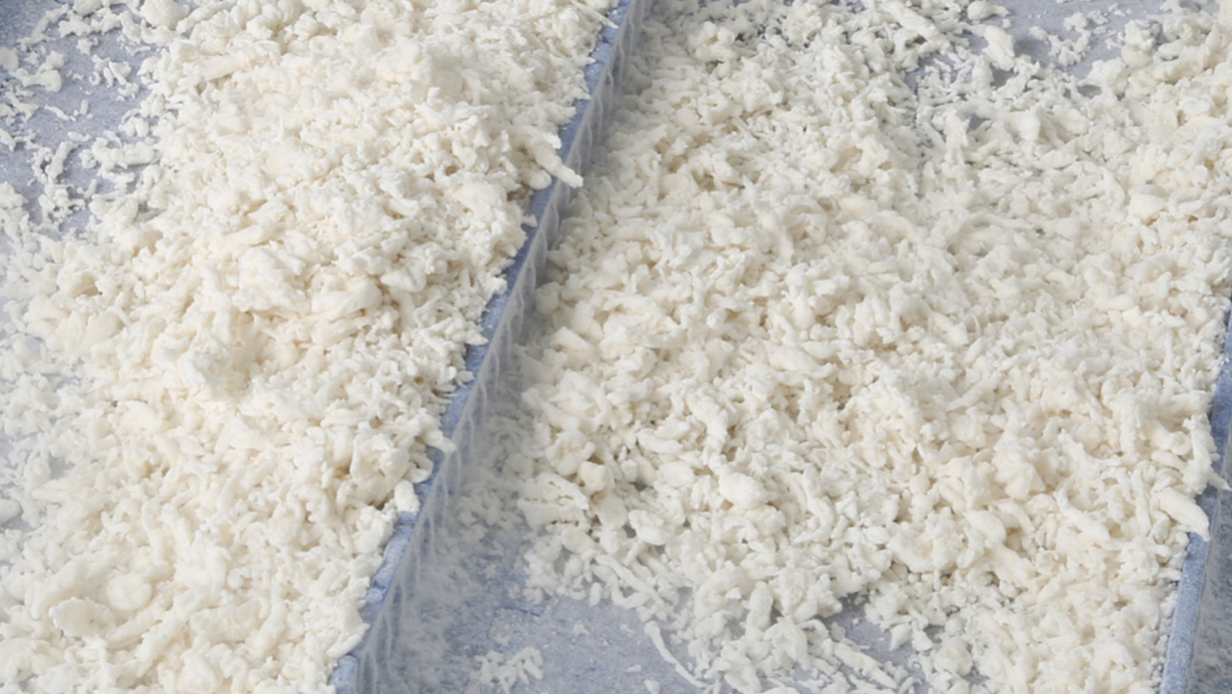 Meatless doesn't make actual burgers, instead focusing on the ingredients that are the building blocks of plant-based meat alternatives.
One of the main base-ingredients used by Meatless is lupine — a plant belonging to the same family as peanuts that has recently become a minor health-food craze, gaining traction as a possible alternative to soy. 
A key selling point of Meatless is that their base-product supposedly gives a "juicy" texture to vegan meats — one of the key characteristics that fake meats are after. 
With half a dozen employees, it has backing from the Eurostars small and medium-enterprise (SME)  programme and SHIFT Invest.
Founded: 2005
HQ: Goes, Netherlands
Key ingredients: Lupine, Fava beans, Wheat, Rice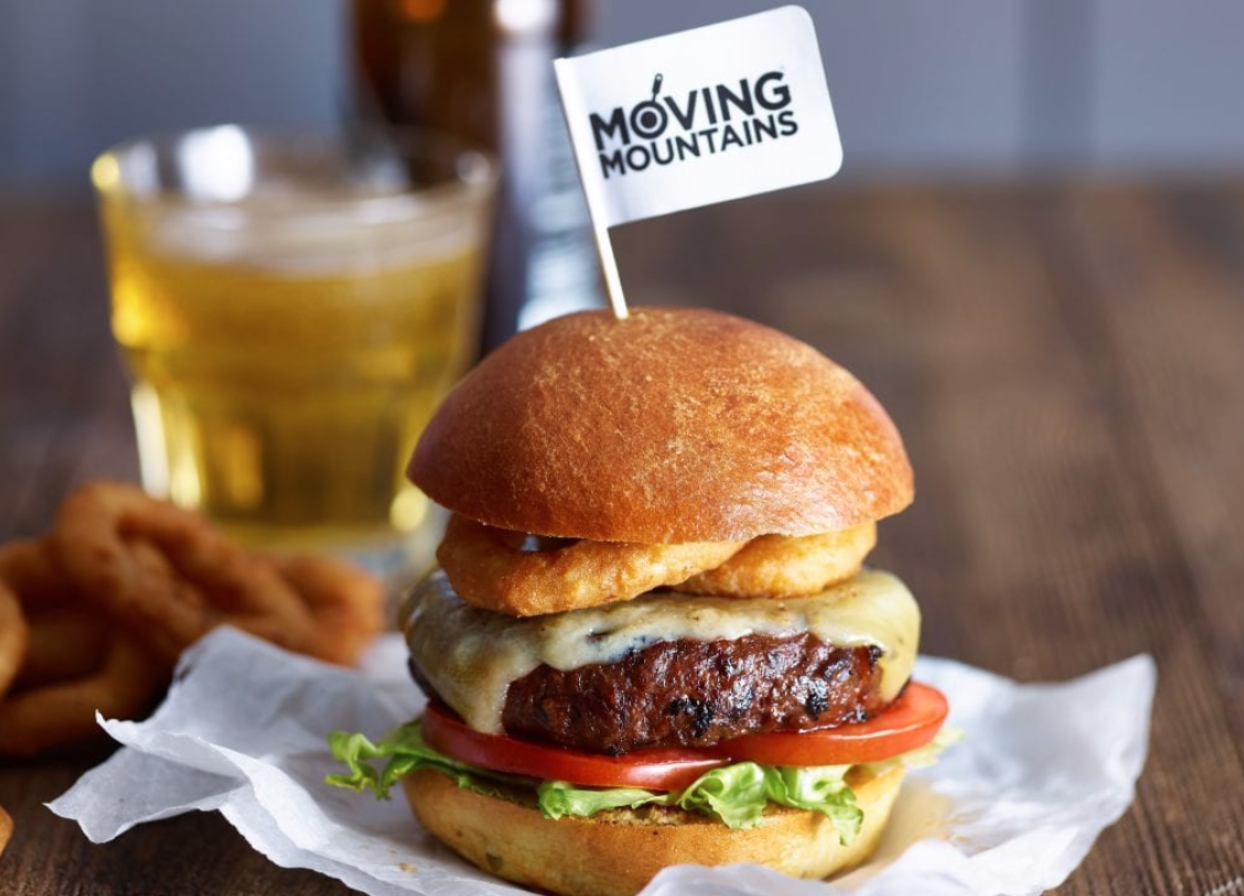 Moving Mountains styles its plant-based beef product as the "flexitarian burger", which it claims will convert "even the most committed carnivores". Similar to Beyond Meat's burger it contains beetroot juice, giving it a much-talked-about "bleeding" meat effect. Moving Mountains' burgers are currently served up in over 2,000 restaurants across Europe, including the Hard Rock cafe and the Harvester.
When it comes to the all-important factor of taste the Moving Mountains burger gets some positive reviews. A food writer from the Independent went as far as to call it "delicious" and "really very flavoursome".
One thing that has raised eyebrows is its fat content. A standard-sized patty contains 20g of saturated fats, which is twice that of a MacDonalds Big Mac. This said, the fat in the Moving Mountains burger comes from natural coconut oil, a common ingredient found in plant-based burgers, which apparently is far healthier than beef fats.
Founded: 2016
HQ: London, UK
Key ingredients: Pea-protein, Wheat Protein, Soy Protein, Mushroom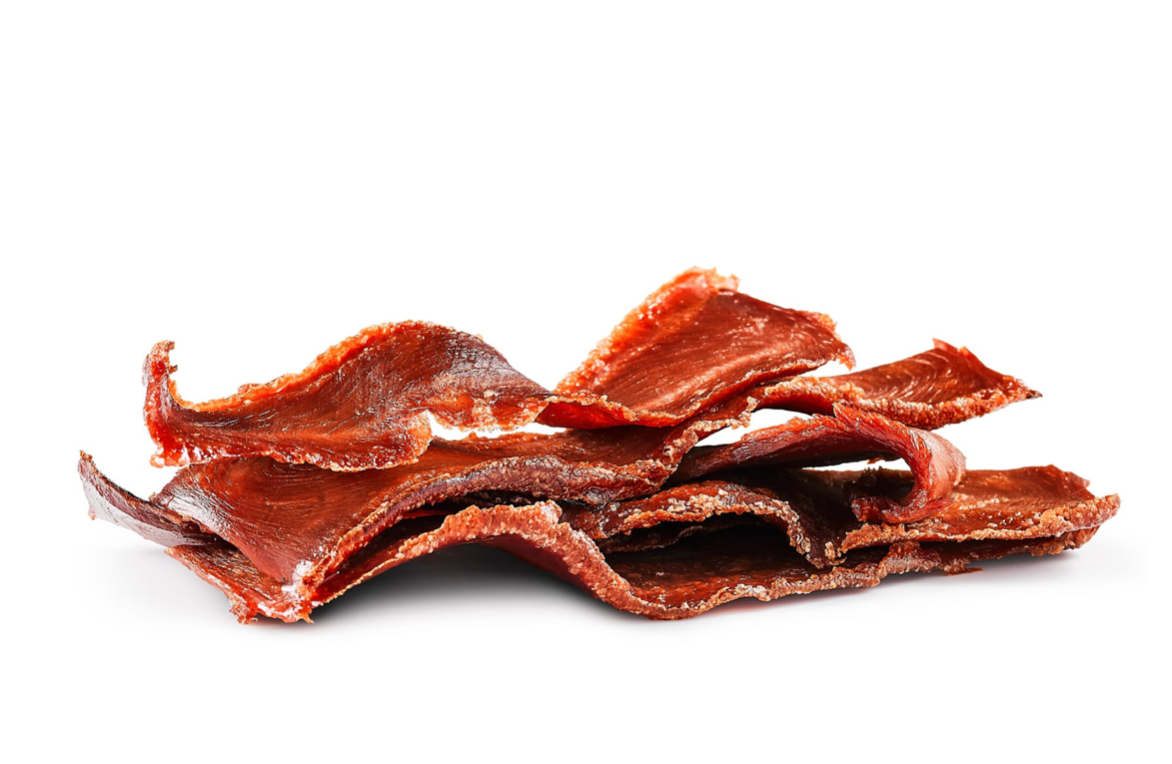 UK-based company THIS launched earlier this year claims its plant-based bacon can "fool carnivores". It was founded by two former burger chain bosses who decided to turn their efforts from animal meat to plant-based meat.
It makes several varieties of plant-based chicken as well as the plant-based bacon pictured above.
The products are the culmination of a year-and-a-half of research, according to the company. "We have tasted over 2,000 iterations across our eight launch products – it's been a long old road," it says on its website.
THIS's products are sold by online supermarket Ocado and a string of UK shops such as Holland & Barrett as well as being available in over 20 restaurants.
Their plant-based meats are predominantly made from soybean protein, water and pea protein. 
Founded: 2019
HQ: London, UK 
Key ingredients: Soy beans, Pea-protein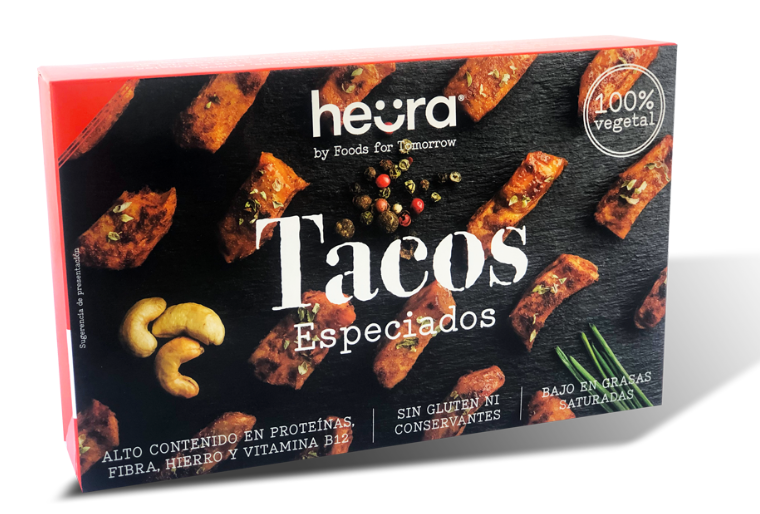 Foods Of Tomorrow has a line of meat-alternatives called "Heura", which includes chicken nuggets and chicken strips.
The company pitches itself as a "21st-century butcher shop".
Its products are made using a new technique called "wet extrusion," which the company describes as the "third generation of vegetable proteins".
Founded just a couple of years ago, its products are already  popular in Spain but the company has bigger ambitions. 
Foods Of Tomorrow recently revealed its expansion plans, with France, the UK, Holland, Portugal, and Austria all on its hit list. 
Founded: 2017
HQ: Barcelona, Spain
Key ingredients: Water, Soy concentrate, Sunflower oil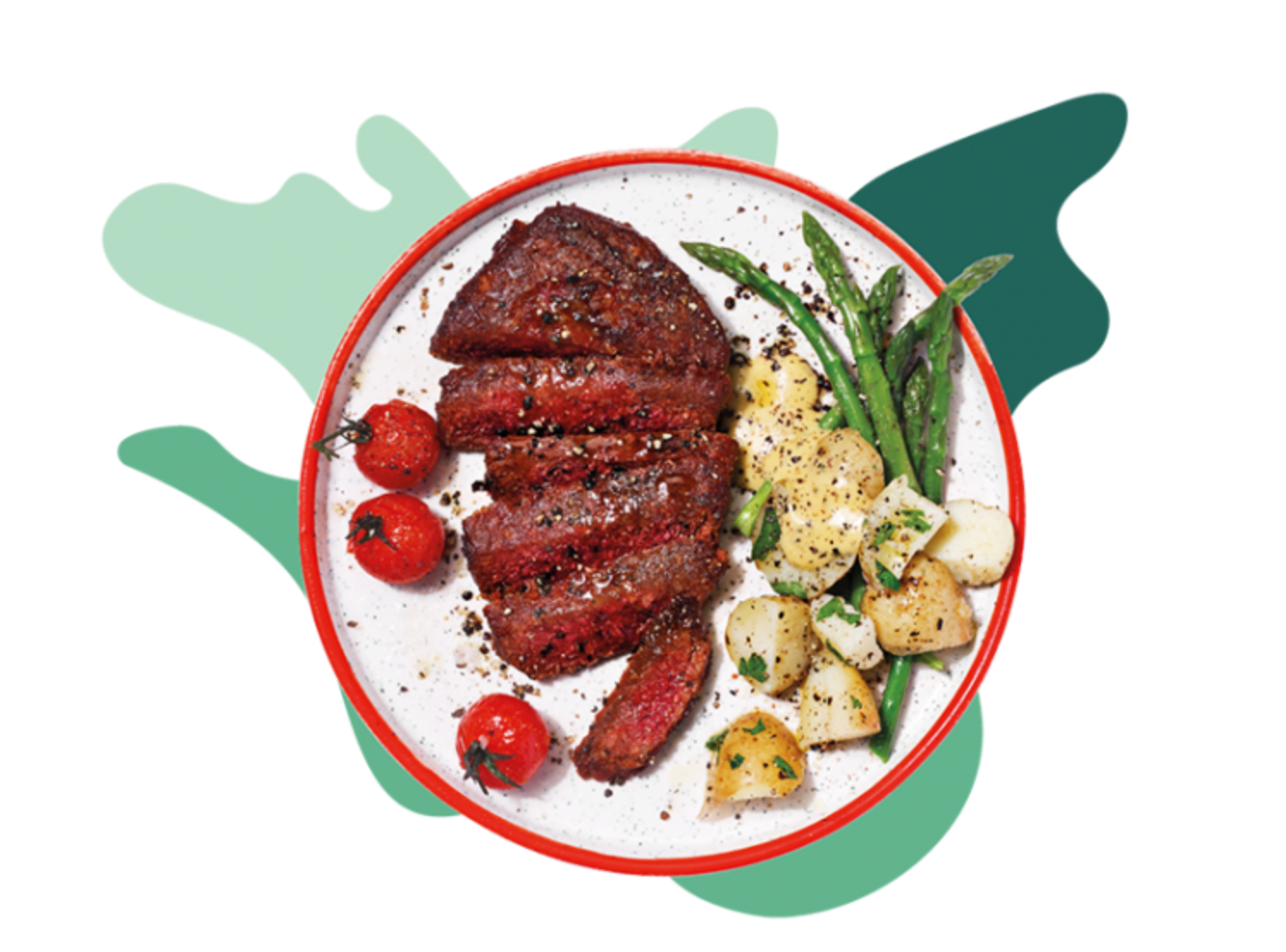 Founded in 1990 Vivera is not really a startup, but it is still an important player in the European plant-based meat scene.
In the years since it was founded, it has developed an extensive distribution network, with its products available now in thousands of supermarkets across 25 European countries. Interestingly, the company actually originally sold meat products, but recently changed its focus to cater solely for the vegan market. 
One of Vivera's most popular products is the Plant Steak (pictured above), but it makes vegan versions of everything from burgers to chicken goujons and is sold in all the major UK supermarkets. Its latest invention is its new Plant Bacon Pieces, which first launched in September and are now available in selected Sainsbury's stores.
The company says that it has been experiencing rapid growth in the UK of over 400% over the past year.
Founded: 1990
HQ: Holten, Netherlands
Key ingredients: Soybeans, Chickpeas, Corn, Rice, Potatoes