Air up, the speedily growing German startup that flavours water using only scented air to trick your brain into perceiving a taste, has raised an €18m Series A funding round from investors including PepsiCo, Five Seasons Ventures, the French foodtech investor, and German media group Ippen.media.
Lena Jüngst and Tim Jäger came up with the concept while they were still university students having learned that 80% of flavour perception is really done through our noses. The means that you aren't so much "tasting" a flavour with your mouth as smelling it as the food vapours rise to the back of your mouth where it connects with your nasal passages. Jüngst and Jäger wanted to see if they could turn this concept of retronasal olfaction into a product.
The first experiments were very low-tech, involved sticking a straw into a jar of air purifier and breathing in the scent while sipping water at the same time — "but it worked," says Jüngst .
"So we knew we needed to do something with it. The modern diet is a real problem with obesity and diabetes on the rise. People are drawn to taste and find it hard to resist sugars, but we thought if we could provide the taste without the bad consequences, we could make a difference."
Launched in 2019, the company has so far gained around half a million customers, who have collectively cut back on 500 tons of sugar. Supermarket group Aldi promoted the product in their stores in the summer, and the company had sales of €20m last year.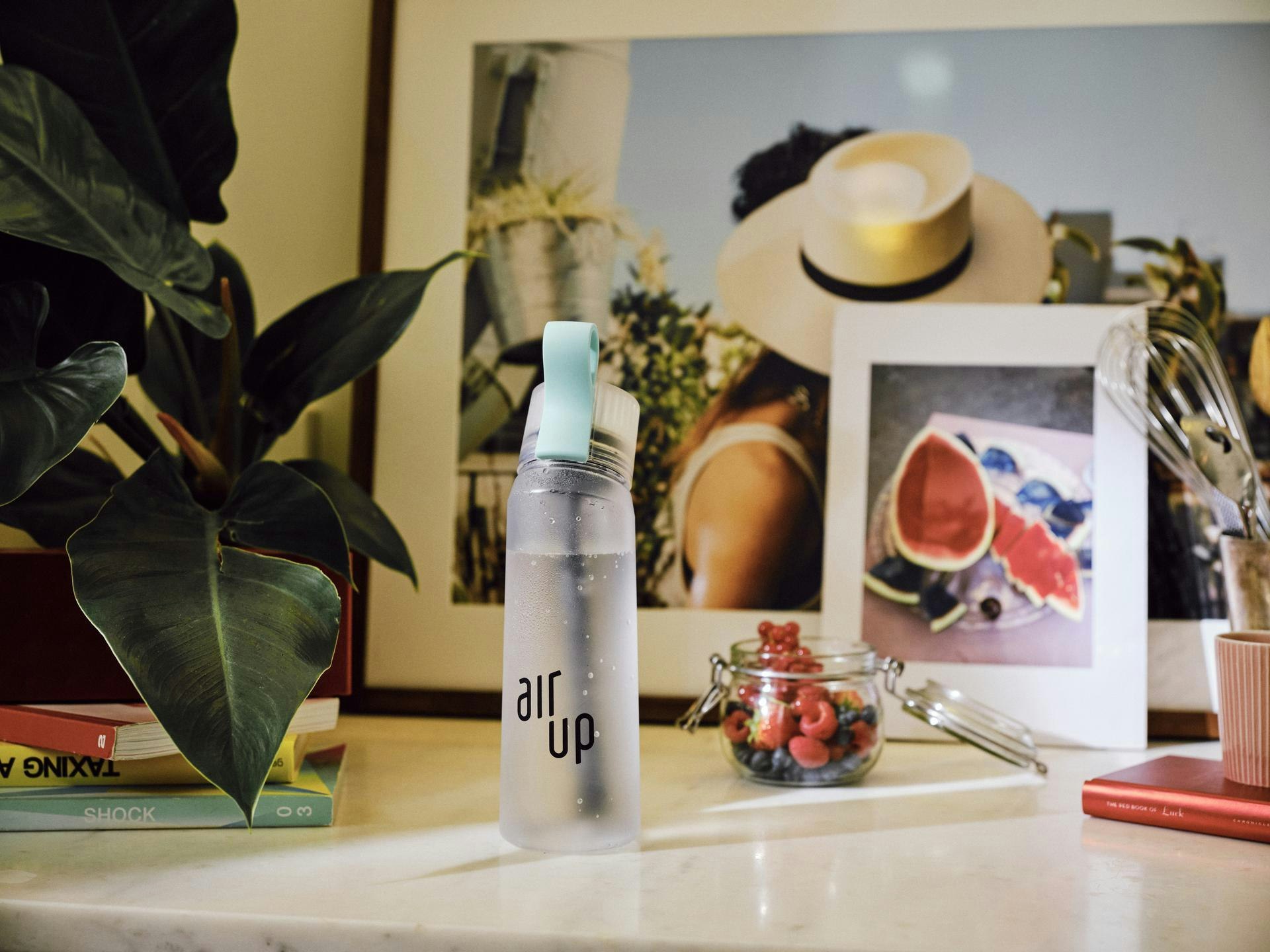 The system involves a reusable water bottle to which you attach a scent pod that releases flavour into your mouth as you drink. It is important to get the taste in your mouth rather than just sniffing the scent through your nostrils. You can get almost any scent from lemon to coffee — although the strongly fruity flavours like cherry and other popular flavour-directions like cola are the customers' favourites, says Jüngst.
Pepsi's investment in air up is in line with a lot of their recent investments in sustainability — such as the acquisition of SodaStream in 2018.
Jüngst says air up Five Seasons Ventures, and Pepsi have a "similar vision for the beverage industry when it comes to what has to improve in regards to health and sustainability" and the startup is happy to be able to tap into their expertise. There is no specific plan to collaborate at this point.
Sifted Newsletters
Sifted Newsletter
3x a week
We tell you what's happening across startup Europe — and why it matters.
Money from the fundraise will be used to expand into new markets in Europe. Air up, which is available in Germany, Austria, France, the Netherlands and Belgium, is already growing so fast it featured on Sifted's list of fastest-growing direct to consumer startups in 2020, but is now eyeing Switzerland and the UK also. The team, which grew from 30 people to 80 in the past year, is expected to keep growing at the same pace in 2021.