Unglamorous as it may seem, payments is one of the hottest areas of fintech investment. 
Payment startups have exited to the tune of €55.6bn since 2013 in total; making up over a third of all fintech exits. 
Yet for years, payments has lacked any real innovation, according to Paul Anthony — a former employee at PayPal's Braintree and now the cofounder of Primer, a Balderton-backed payments startup which launched today.
The single biggest problem, he says, is that billion-dollar payment providers like Stripe and Adyen all do the same – helping online sites process money from customers —  and don't "solve the actual problem for merchants" when they scale. 
Part of the issue is that when merchants pick a provider, they're stuck with all of it; just like when you choose an iPhone, there's no jumping into Android, he says.
"Everyone writes about Stripe, but they're not solving the big problem," Anthony told Sifted.
He explains that large merchants don't want to rely on a single payment service provider (PSP) and most end up clumsily integrating several providers — or even building their own infrastructure to manage the issue.
"They don't want to depend on one PSP, they don't want to be locked in. They want better performance, control, flexibility, choice… "
Indeed startups like ClubCollect, which manage subscription fees for members-clubs, say the current payment offering is limited.
"With Adyen, we'd be locked in," the company said. "What if a PSP [payment service provider] changed its API and we need to update our integration? The cost of keeping that code up to date hampers us from building out new features."
In response, Primer has created a single payments programme-interface (known as an API) which connects into all of the main PSPs, fraud providers, and third-party add-ons.
Primer's target audience is big merchants, who want to mix and match 'best in class' services as well as wanting a 'payment backup' in case their provider crashes.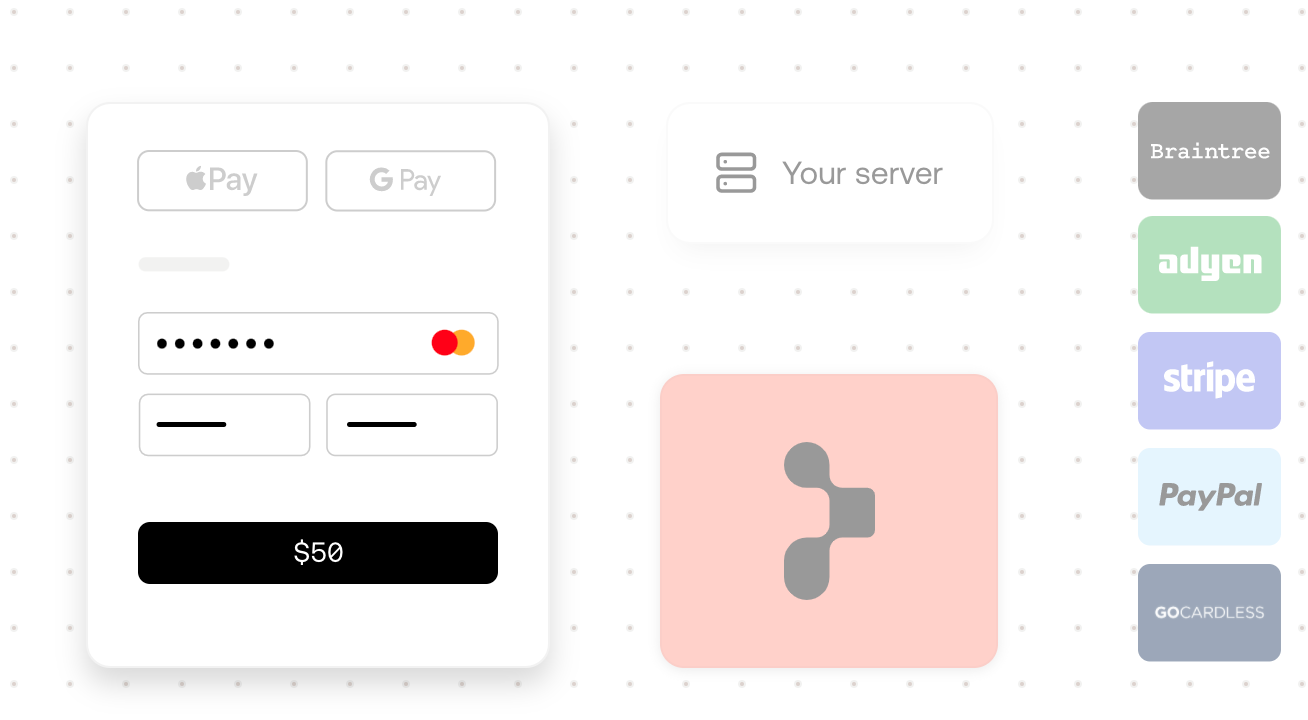 Wirecard prevention?
The timing for Primer couldn't be better given the demise of one of Europe's largest payment providers, Wirecard, earlier this year.
Wirecard's fallout left some European fintechs in a tailspin, after the UK regulator suspended Wirecard's British subsidiary and forced its clients to shut down for several days.
Primer could potentially have helped European fintechs protect against Wirecard UK's suspension. Fintechs using Wirecard for acquiring (to top-up cards, for instance) could have relied on Primer to activate an instant back-up PSP, reducing weeks or months or work and limiting the disruption.
Merchants are therefore more likely than ever to look for a payments back-up.
As a result, investors like Balderton, Speedinvest and EQT Ventures are racing to invest in the tiny startup.
In May, in the midst of lockdown, Balderton led Primer's £3.8m seed round even though the startup didn't yet have a product ready; something Balderton hasn't done since investing in Revolut's seed round in 2015.
"We're all looking for the next PSP," Balderton's Rob Moffat explained.
"Primer is cleaning up the payments stack...It's a massive problem [they're fixing]."
Shaking up Stripe?
Primer will not directly compete with Stripe and its peers; indeed, Primer still relies on them to process the transactions. Primer will also not directly cut into their fees; instead it charges merchants its own software fee.
Yet with Stripe and others effectively becoming a backstage product under Primer, it could see payment giants squeezed against one another.
"All PSP are available to [clients] in a simple dashboard where you can easily connect to any of them (and compare them)...It will only be a race to the bottom for these PSPs, competing on price... PSPs will become a commodity," Anthony told Sifted.
"The walled gardens that have been built up by the likes of Stripe, Adyen, Checkout, et al. will now be torn down."
One of Primer's e-commerce clients, Vino75 — a wine vendor — says the prospect of taking on PSPs is what drew them in.
"We reverse the power balance by pitting PSPs against each other. Primer gives us leverage," the company noted.
Primer could also boost competition in the payments space, allowing merchants to pick and choose different services — without integration penalties.
For instance, a merchant may now use Stripe or Klarna for online payments, Pomelo Pay for offline payments, and GoCardless for Direct Debits — something that currently has to be handled across two different, clunky integrations.
In this vein, Visa is also looking to innovate its payment stack to accommodate merchants. The payments giant today announced that it will use Nuapay, an Irish open-banking specialist, to expand its subscription payment capabilities in Europe, to facilitate account-to-account payment solutions.