Fintech may be red hot, but it's often in the shadow of its older cousin — payments.
Over the last decade, payments has proven to be the cash cow of financial infrastructure. As money went digital and ecommerce boomed, multibillion dollar winners like Adyen, PayPal and Stripe were born.
The pandemic has only accelerated the success — and competitiveness — of digital payments. European startups in the space like Mollie, Klarna, and Checkout.com are now the continent's three most highly-valued fintechs. Meanwhile, a host of tech firms have pivoted into payments to join the fray.
Margins are slim, but it's a lucrative game for those who can grab volumes or earn a competitive edge. Indeed, 10 of the 16 biggest fintech exits in Europe between 2013 and 2019 involved a payments company.
Investors have naturally swooned, making 'paytech' the second-best funded subgenre in fintech last year (behind consumer fintech). A burst of local newcomers, including SaltPay, Primer, Form 3 and Volt have even secured backing from top VCs like Accel and EQT.
The payments market is evidently giant  — "touching money either costs money or it makes money," summarises Draper's Vinoth Jayakumar — but the challenge for startups lies in finding new gaps to fill and differentiating themselves.
To scout out the next big paytech winners, we asked five VC investors to nominate top young European startups tackling pain points in payments.
For transparency, the VCs were not allowed to list their own portfolio companies.
Check out the investors' nominations below.
Olga Shikhantsova — principal at Speedinvest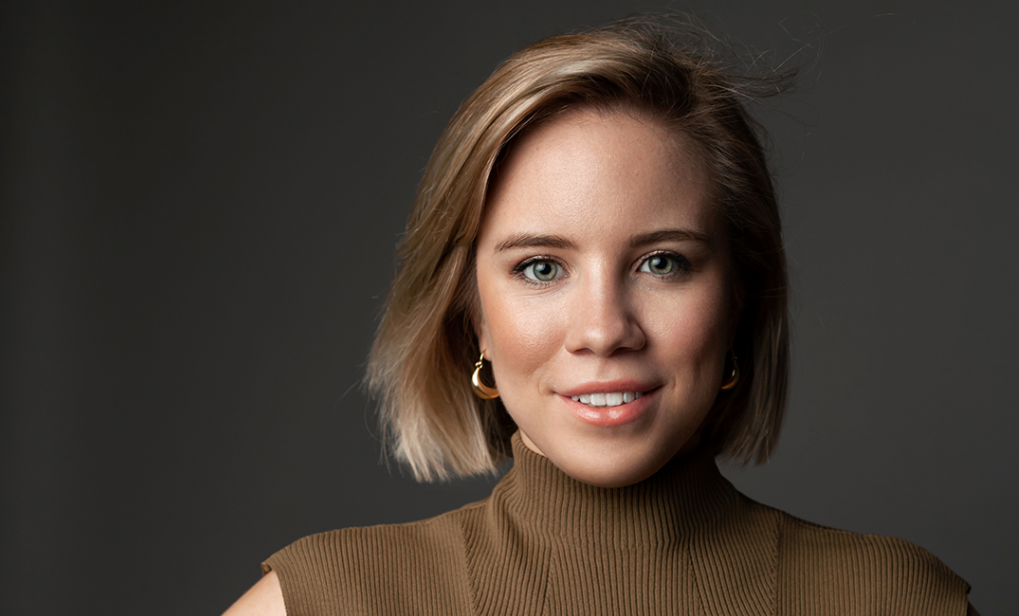 Mercuryo
Estonia-based Mercuryo is an emerging leader in the cryptocurrency category. It provides a crypto-to-fiat and fiat-to-crypto payment gateway to crypto-exchanges, gaming companies, and payment institutes, making it easy for crypto newbies to buy tokens (including NFTs and DeFi tokens!). It also facilitates cross-border payments, virtual accounts, business payments and remittances via crypto behind the scenes.
Crypto is no longer treated as a purely speculative asset and has gained massive adoption by both retail and institutional investors. Now, crypto is also being embedded into classic 'fiat' fintechs like neobanks and trading apps. That naturally opens up a new category of payment infrastructure fintechs that are building a bridge between crypto and fiat, joining other European players like Ramp.
Sifted Newsletters
Fintech
Every Tuesday
From banks to bitcoin, get all the gossip and analysis in your inbox.
Fintecture
Open banking adoption has clearly reached the point of no return: underlying infrastructure has matured and coverage offered by banks has increased, finally making accounts-to-accounts payments ready for mass adoption. A2A (account-to-account) payments are here to address the pain points of merchants (both B2B & B2C), reducing costs and increasing security and speed.
Fintecture is one such payment infrastructure provider from France successfully facilitating direct A2A payments between buyers and merchants, in both B2B and B2C.
Osu
Osu is another startup leveraging the increasing adoption rate of accounts-to-accounts payments, but in the freelancers and micro-businesses space. Micro-business has been long forgotten in fintech innovation — with poor tools in place, it remains cash heavy.
Osu is changing this by introducing immediate payment by link, as well as combining all transactions into the CRM. This allows booking and calendar integration, as well as proper tax calculations and reporting. It's one of the very early entrants to the space, which is increasingly growing and in desperate need of innovation.
Tom Mendoza — deal partner at EQT Ventures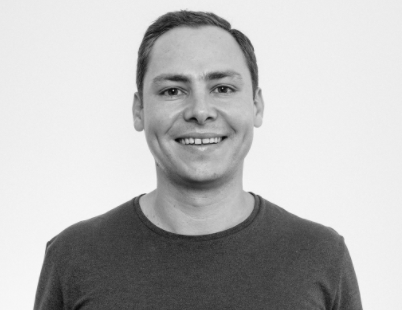 UNIPaaS
UNIPaas is as technical as its name suggests. It's an end-to-end payments and banking service for marketplaces and B2B platforms, which includes onboarding/KYB, pay-ins and pay-outs tailored to the specific business model needs. In other words, it's a vertical solution that allows merchants to own financial services, control the flow of funds and earn from financial services.
Silverflow
Silverflow is still the only cloud-native acquirer processing platform. That's the deepest layer in the payments stack talking to card networks such as Visa and Mastercard. The platforms and infrastructure currently in place were never designed for the needs of today's customers.
Many of these platforms were designed decades ago and were optimised to save memory and processing which were expensive. Due to the age of these platforms, they are difficult to upgrade and complex to work with.
Tillit
Tillit offers a buy-now-pay-later (BNPL) plugin for B2B customers. Tillit makes it easy for B2B merchants to offer invoices as a payment method, meaning they can delay the transaction). As we've seen with B2C (with the likes of Klarna, ClearPay and beyond), BNPL drives higher conversion rates. BNPL is a critical payment method to drive B2B digital payments adoption, and to bring it up to speed with the consumer space.
Editors note: It's worth noting that currently, B2B e-transaction volume globally is $12.2 trillion. That's nearly 2.38x bigger than B2C ecommerce. That gap is also expected to grow, as more B2B transactions move online.
Matt Ford — partner at Mouro Capital
APEXX
As the digital economy has expanded, so too has the complexity and fragmentation of online payments. Consumers are increasingly adopting diverse ways to pay (be it PayPal, buy-now-pay-later or account-to-account), resulting in increased requirements for merchants to integrate and support multiple payment methods and providers.
Add to this more global or crossborder commerce — plus a host of PSPs to choose from in each market — and you see the need for intelligent routing (for instance, to optimise for acceptance or cost). Payment orchestrators like Apexx (and Primer) help solve these issues, by reducing the overhead of managing multiple integrations, helping route the payment to the optimal provider, and ultimately bringing cost efficiencies for the merchant.
Likvido
Compared to consumer payments, B2B payments have historically been lagging behind. The vast majority of B2B payments are still requested manually via an invoice, chased via phone or email when overdue, and then once paid (sometimes even by cheque), manually reconciled against what was billed. This leads to errors, unnecessary cost and sometimes even cashflow issues.
Fortunately, we're seeing a wave of companies like Likvido trying to solve these challenges, by automating the workflow of sending, requesting and reconciling payments.
Legl
From gym management software to restaurants to hotels, there are now a number of very large industry-specific software platforms that sit at the heart of their customers' workflows, offering software specifically tailored to that industry's specific needs.
Many of these platforms initially started with non-fintech use-cases (e.g. scheduling or CRM), but are now moving rapidly into payments as a revenue stream. Legl for instance, helps lawyers accept payments online, tailored to their very specific reporting and workflow requirements.
Juliette Souliman — investor at MMC Ventures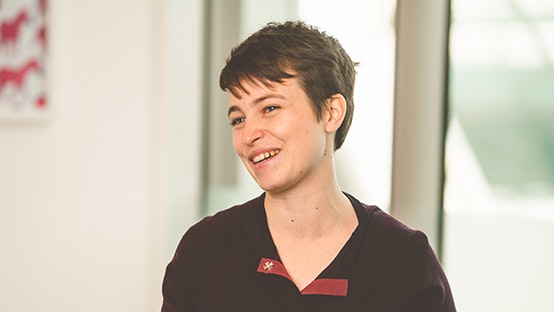 Simpler
Simpler is a one-click payment checkout solution for online shopping, across all platforms and devices, based in the UK and Greece. It tackles the broken checkout process that has a notoriously high shopping cart abandonment rate and low single-digit ecommerce conversion.
Simpler has designed an identity layer that sits on top of multiple payment gateways that allows companies to treat customers like repeat customers — regardless if they are first-time shoppers or not — and package the checkout experience as a seamless one-click step. It's one that's still under the radar, but could it be the next Fast or Bolt of Europe? (Plus it's led by a female CEO and cofounder!)
WhenThen
When payments meets devOps, there is a lot to like! Meet WhenThen. It allows its users to create, flexibly design and manage their payment flows all through a simple-to-use no-code interface.
While payments is becoming a commodity, being able to create faster, more personable and flexible payment options for your customers is a true differentiator in the market. One to watch for sure.
Pento
Pento is the newest payroll automation startup, out of Denmark. Its SaaS offering challenges the traditional payroll process which is still very manual, highly inefficient and costly. From payment automation, tax calculation to National Insurance contributions, Pento does it all. They just announced their Series A last month, with some good names in the cap table and an ambitious expansion plan.
Javier Perez — partner at Global PayTech Ventures
Pay With Charlie 
Vending machines have always been a challenge from a payment perspective. First, you had to get the right cash and change. Then, as digital payments when mainstream, they had to work out to integrate chunky card readers.
Pay With Charlie's system is particularly interesting though — the buyers' mobile phone authorises transactions, as opposed to having to equip the vending machines with a full-fledged, expensive terminal. You only need to install a simple Bluetooth receiver inside the vending machine and a QR code on the outside to recognize the buyer. The system simplifies and lowers the cost to deploy digital payment acceptance at unattended vending machines. The company also has a female CEO.
Card Dynamics 
When a consumer wants to register — say with Netflix — Card Dynamics (CD) gives instruction to their bank and the process is done automatically with no friction for the consumer or merchant. In that sense, it simplifies the process of enrollment or registration, and sits between your bank account and a merchant website. Card Dynamics also keeps card details current if users card expires or changes.
Trilo
Trilo is an elegant way to pay account-to-account, resulting in a simple process and lower cost. It's still setting up to fully launch, but is one of the good options taking advantage of open banking regulation.
Swiipe
A simple and functional multipurpose digital wallet. All cards at all merchants with one click and peer-to-peer options as a bonus.
Saffe
Biometrical authentication will be needed for all payments going forward (à la Apple Pay). Saffe is a simple solution that allows the consumer and merchants to incorporate face recognition in the purchasing experience to give certainty and lower costs.
**
Are you a payments nerd? Read our payments report here!