Anyone with half an eye on celebrity news will have heard about Ozempic or Wegovy by now. The "miracle" weight-loss injections have been used by the likes of "ripped" entrepreneur Elon Musk and comedian Amy Schumer. 
And as weight-loss-injection fever crosses the pond, European startups are getting in on the game as well. August saw two new startups raise money to offer treatment plans with semaglutide — the drug sold under brand names like Wegovy and Ozempic — as Danish company Embla landed €10m and Swedish company Yazen raised €3.1m.
Other healthtech startups focused on men — including Manual (backed by Felix Capital and Cherry Ventures) and Numan (backed by Anthemis Group and White Star Capital) — have also offered weight-loss treatments that include semaglutide injections.

But a surge in global demand is now making semaglutide harder to access for diabetics — the patient group the drug was originally designed to treat. Some medical experts are worried that the drug is being made too easily available — especially by companies selling it through online prescription. 
Given the shortage of the drug, there's also concern from investors that companies that raised money to sell these drugs could be in trouble. 
Too easy?
Investors point to the drugs being sold by a much wider set of startups, beyond simply weight-loss-focused companies, as one reason behind the shortages. Manual and Numan, for example, are tackling men's health generally. 
Customers of companies like Manual and Numan have been able to get prescriptions for semaglutide treatments by filling out a short online form.
Both companies ask for your height and weight, to check that your body mass index (BMI) is high enough for you to be suitable for the treatment. But if customers don't meet this criteria, they've been able to start the process again and put in false numbers for height and weight.
London-based Manual requires a photo, paired with photo ID, to prove a user's bodyweight is as claimed. The company did not respond to Sifted's question on whether it has any processes for assessing whether these images have been doctored using image editing tools.
Numan, also based in London, tells Sifted that its prescribing approach "meets the expected standards" of the UK's Care Quality Commission (CQC) and Medicines and Healthcare products Regulatory Agency (MHRA). The company adds that, after entering their height and weight, customers have a "full consultation with a Numan clinician" to assess their suitability for treatment, and that Numan can request a patient's "full medical history" and request additional information from their GP. 
The company also says it monitors patients' weight after three months of treatment, and "irregular changes in weight result in a full clinical review".
Numan adds that its most recent CQC inspection saw all of its services, including weight loss, classed as "good", and that patients continue to interact with its clinical team throughout treatment.
Magnus Isacson, chairman of the Swedish Association of General Practice, says that an online form without any intervention from a doctor isn't sufficient to prescribe a drug like semaglutide.
"It can be digital, but it should preferably be with a permanent doctor at a health centre," he tells Sifted.
Isacson adds that, even if a patient is taking semaglutide for the right reasons, they shouldn't just be left to their own devices.
"Often, if you have to take a medicine like this, it's because you have diabetes or obesity and then there are many other risk factors to take into account that have to be followed up on," he says. "It is not safe to see a random digital doctor online who prescribes and then does not take the whole picture into account. I think it is very inappropriate if it is prescribed too lightly."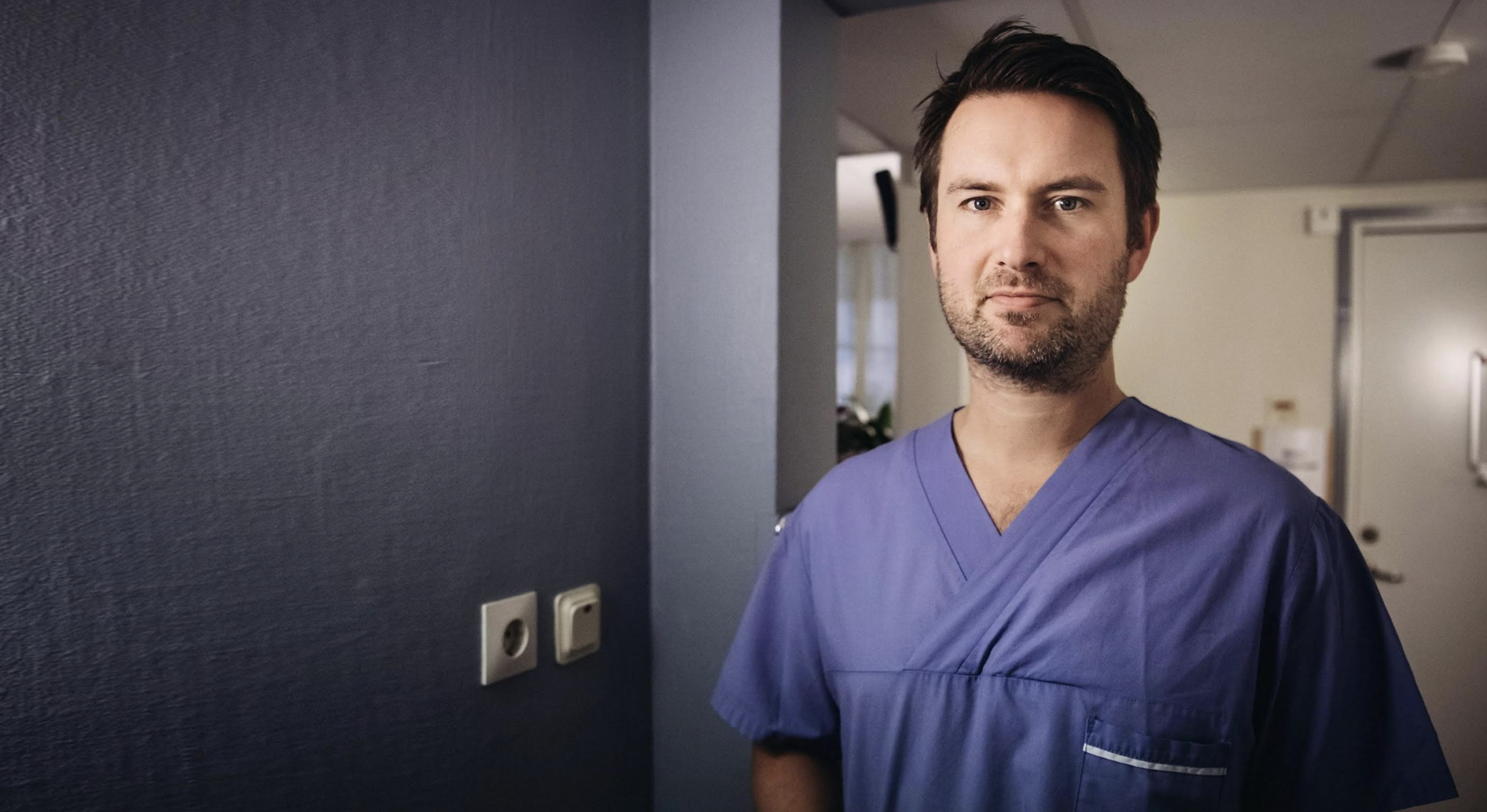 One healthtech founder who preferred not to be named tells Sifted that they believe direct-to-consumer sales of Ozempic are likely to be banned within "two to three years".
Embla and Yazen both tell Sifted they provide ongoing clinical care for patients prescribed with semaglutide. Embla says its customers "consistently interact with the same health coach and medical professionals for ongoing issues" and Yazen says patients are required to take a full blood test before a doctor decides on treatment options and also get a "team of specialists" to support "necessary lifestyle changes".
Manual did not respond.
Shortages
Doctors also point out that more companies selling the drug and increased demand have squeezed out diabetics. 
"In the US it has been presented as a miracle weight-loss medicine. So much has been prescribed there that there is an international shortage of it," says Isacson. 
The UK government has said it expects there to be a shortage of semaglutide-based medicines until at least mid-2024 and Novo Nordisk — the Danish manufacturer of Ozempic and Wegovy — has warned of shortfalls of the drug moving into 2025.
In July, the UK's MHRA published a patient safety alert, instructing pharmacists and doctors to only prescribe Ozempic to patients with diabetes. 
A Daily Mail investigation published in July found that Manual was still selling Ozempic, in spite of the guidance. Sifted reached out to Manual for comment about the Daily Mail's reporting but did not get a response.
Numan told Sifted that it "implemented changes almost immediately" after the MHRA guidance, but is still able to sell Wegovy, which isn't included in the patient safety alert.
Other companies that have raised money on the promise of selling semaglutide-based treatments may now be in trouble if the global shortage of the drug can't be addressed.
Embla tells Sifted that Wegovy is not in short supply in Denmark, but UK-based users may have to rely on "coaching alone", or other medications that aren't in short supply. It added that it's "proactively securing" its medication supply for the coming months "to guarantee uninterrupted care".
Yazen said there is currently no shortage of Ozempic in Sweden, and that it doesn't believe the two patient groups — obese people and diabetic people — should be pitted against each other.
Side effects
While semaglutide has been shown to be a helpful medicine for many trying to lose weight, it's not without side effects. Along with nausea and stomach pain, semaglutide's manufacturer lists rarer side effects, including pancreatitis (swelling of the pancreas) and a possible increased risk of thyroid cancer, while the EU's drug regulator recently launched an investigation into possible risks of suicidal thoughts associated with the drug.
Numan mentions pancreatitis and thyroid cancer in a specific page on its website dedicated to the safety of semaglutide, but tells Sifted that the connection between suicidal ideation and semaglutide is "not established".
Sifted could not find any mention of more serious possible side effects on Manual's website, and the company did not respond to questions on its approach to communicating side effects.
Yazen mentions thyroid cancer in its FAQs but says the link between semaglutide and pancreatitis is not proven, and therefore doesn't see the need to list it on its website.
Embla tells Sifted that customers are required to attend a one-to-one, 45-minute video consultation with one of its GPs, where they are "clearly informed" about all known side effects.