Noala, a London-based speech and language therapy platform for children, has raised $4m in a seed round led by LocalGlobe, as it looks to double down on services in the US and grow its team.
What does Noala do?
Noala was founded in 2021 as an app that speech and language therapists could use to help run their clinics in the UK and US. Then a few months after launching it released its direct-to-consumer children's therapy platform in the UK, combining digital activities with weekly sessions led by speech and language professionals.
Its platform for children costs £30 a week — which Noala founder Emilie Spire says is about a third of the price of standard speech and language therapy for kids — and it currently charges therapists that use its practice management software £2.50 per patient. While Noala doesn't share specific customer numbers, Spire says figures for both families and clinics are in the hundreds.
At the end of this week, Noala will stop charging therapists who are using its software, says Spire, as it looks to make speech and language therapy more mainstream and accessible.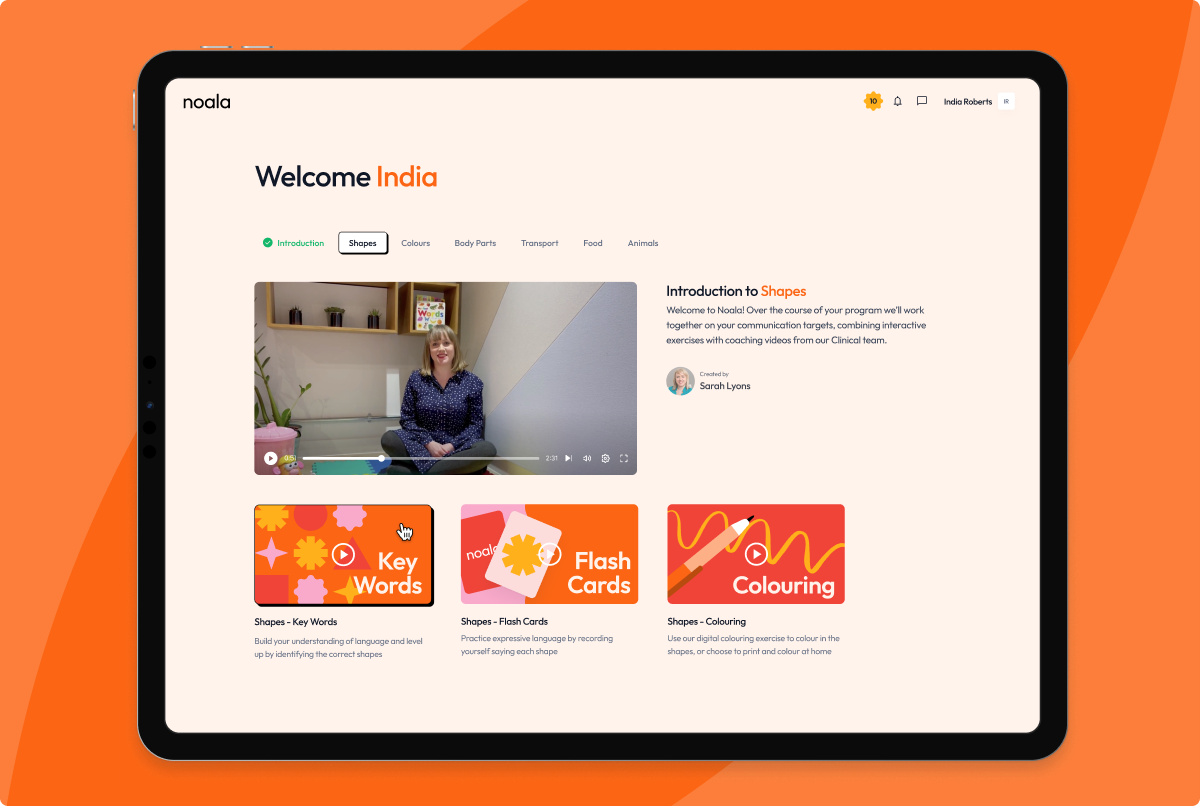 Who invested in Noala?
The round was led by LocalGlobe 
With participation from Cocoa Ventures, and angels from BlaBlaCar, Kry, Mirakl and Peak
What's next?
Noala plans to conduct clinical trials on the effectiveness of its direct-to-consumer therapy platform next year. It also has sights set on the US market, and plans to launch its children's therapy platform there at the beginning of 2023. 
To do that, Spire says the team will need to grow. She targets doubling the current full-time headcount of 12 in the next year, particularly in project management, tech, operations and growth departments. 
What's the market like?
While two students in every class of 30 in the UK have a developmental language disorder — a problem that's worsened as a result of the pandemic — few startups have emerged providing direct-to-consumer speech and language therapy on either side of the Atlantic.
The biggest is US-based Expressable, which also provides digital tools and online sessions with therapists via an app. It raised $15m at the beginning of this year.
In Europe, there's also:
The UK's Mable Therapy, which started off delivering speech and language therapy to schools before expanding to direct-to-consumer in 2020. 
London-based BeneTalk — an app for people who stutter — which picked up £350k in 2020.
Romania's Voxikids, a platform that also offers both a clinic management platform and therapy for children. It picked up around $400k in seed funding across three seed rounds — the most recent coming in February 2022.
Sifted's take
The money pumped into digital speech and language therapy startups so far is paltry in comparison to the vast sums that have been flowing into healthtech as a whole over the past few years — but it's still very early days for the sector. 
Spire points out that until US-based mental health app Headspace — which exited for $3bn in 2021 — came along, mindfulness also hadn't been taught digitally on a mass scale. 
Considering the number of children that could be helped with speech and language therapy — and the general shift to digital in healthcare — it seems like only a matter of time before we see a major startup success story in the space. 
Kai Nicol-Schwarz is a reporter at Sifted. He covers healthtech and community reporting, and tweets from @NicolSchwarzK.
***
Looking for digestible insights into the disability tech sector? Sifted's Pro Briefing on the industry will get you up to speed fast on what you need to know. Check out what Pro membership can offer you here.