Berlin-based digital bank N26 is pulling out of the UK, blaming the country's decision to leave the European Union last month.
The financial startup, which has raised $670m to date, said on Tuesday that it will "be unable to operate in the UK with our EU banking licence so we will be leaving the UK and closing all accounts" in April.
On the face of it, the move is a high-profile casualty of Brexit and will add to fears about the move to leave the political bloc hurting London's tech and startup ecosystem.
But industry experts have immediately started to question if Brexit was the main reason for the move, or if weak performance was also to blame amid tough competition in the UK digital banking market.
Firstly, N26 knew the Brexit was coming. It launched in Britain in October 2018, over two years after the Brexit vote and 6 months before the UK was originally scheduled to leave the EU. Last October, it even reassured users in a since-deleted blog that they would "not experience any changes... regardless of the 31 October outcome."
Moreover, data compiled by Sifted in December suggested N26 was struggling to catch up in the UK, after expanding out of Germany.
Despite having over 5m customers globally, among British fintechs, N26 ranked far behind its local peers like Monzo and Revolut by monthly active users (MAUs), coming in 19th place.
While N26's late arrival in the UK went some way to explaining its smaller user base, download data in December ranked N26's app in 16th place for the fintechs; a metric which ultimately contradicted its "high-growth" narrative.
Sifted Newsletters
Fintech
Every Tuesday
From banks to bitcoin, get all the gossip and analysis in your inbox.
Sarah Kocianski, head of research at fintech consultancy 11:FS, said on Twitter following the N26 announcement: "No-one in the industry is really surprised by this. Why bother getting, and maintaining a license (along with regulatory capital) in a market where you face stiff competition, when you could go many other places where you don't?"
The post mortem
N26 likely struggled to differentiate itself from its peers in an already heavily-populated digital market.
"Why should I bank with N26 versus another one? That's the question that we need to answer, very clearly. That's my biggest challenge," Will Sorby, N26's UK general manager, admitted to Sifted last year. Their strategy seemed to be a work in progress.
N26's user-experience ratings also put it behind its three UK peers, creeping below 4* on average.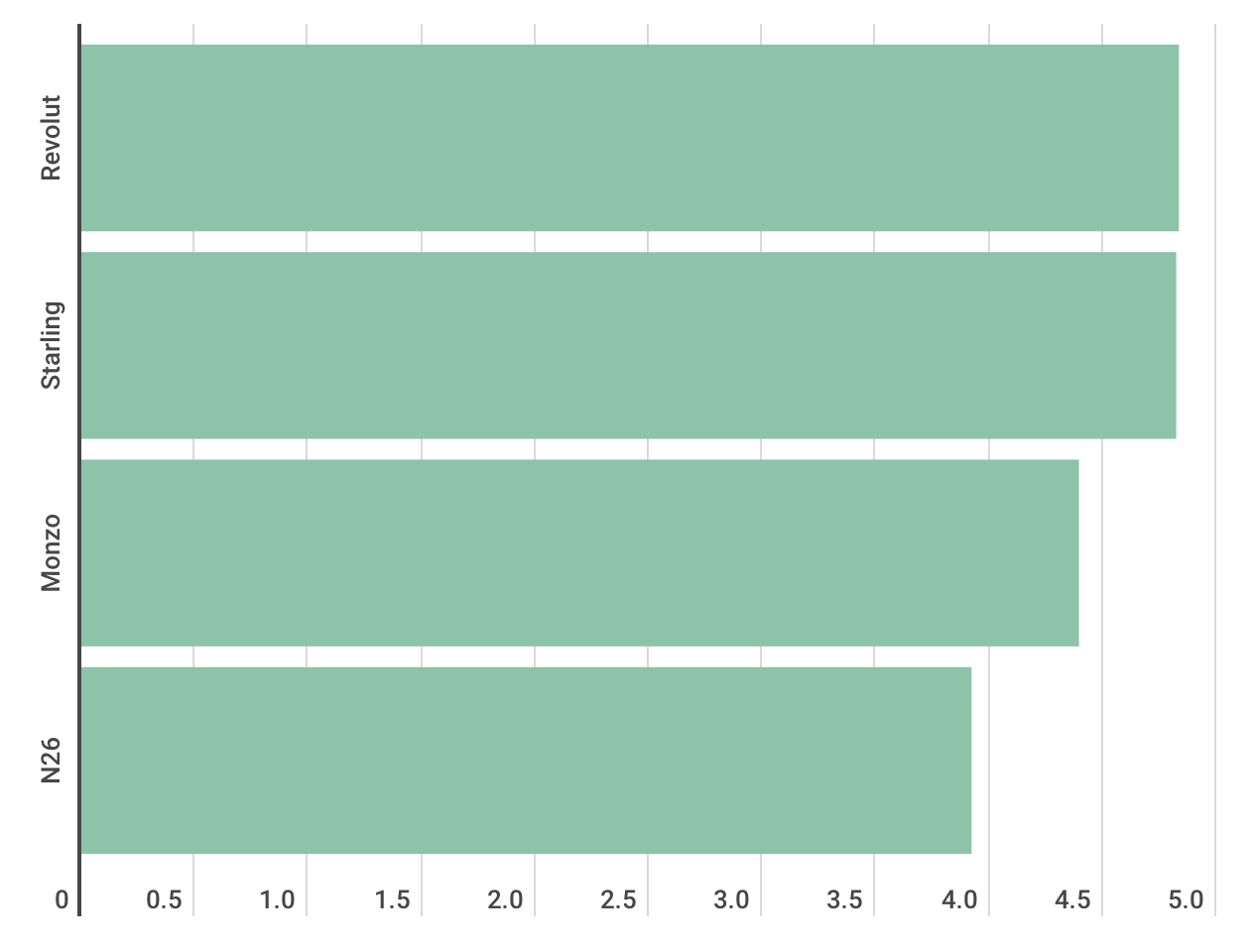 It's also possible UK customers had less appetite to pay for N26's Premium offering than their German neighbours. For context, 30-35% of N26's customers worldwide are Premium users, but the firm declined, when approached in December, to disclose what percentage of its UK userbase were paying for their accounts and generating revenue.
On hearing the news, one senior executive at a competitor digital bank told Sifted:
"If you go all out for growth without working out how to be profitable you risk running out of cash. What you need to aim for is sustainable growth," they said.
Nonetheless, just two months ago, N26 remained resolute that it was in a strong position.
"Having only set out in the UK just over a year ago we're still only at the beginning of our mission to bring a better, more personalised banking experience to UK customers," Will Sorby, N26's UK general manager, told Sifted at the end of last year.
Today, the firm claimed geo-political instability was the reason it was cutting short its UK plans.
"With the UK having left the EU, we will in due course be unable to operate in the UK with our EU banking licence, so we will be leaving the UK and closing all accounts. We've made careful plans to support customers, and are sorry to have to leave," it commented on Twitter.
The UK isn't the N26's only high-risk international endeavour. N26 has also expanded into the US, where it's seeing more impressive growth.