Monzo has always had big dreams.
The UK fintech's earliest pitch decks outlined ambitions of banking 1bn people: one seventh of the entire global population. 
Monzo then did the seemingly impossible — it became a licensed UK bank, spearheaded by a 20-something Tom Blomfield, hoping to take on the giants of Barclays and HSBC.
But the bank's new leaders are now aiming even higher, with their eyes firmly set on a public listing.
"I think I'll see [an IPO]", Monzo's COO Sujata Bhatia tells Sifted in a joint interview. Her colleague, general counsel Stephanie Pagni, agrees that taking the company public during her tenure would "make sense".
The prospect of a Monzo IPO might have felt ironic 12 months ago. Last summer, Monzo watched its valuation slashed by 40% to £1.2bn. In the midst of the pandemic, Monzo's accountants spooked users by stating there was "significant doubt" over the startup's ability to continue as a going concern. The departure of various executives, including CEO and founder Tom Blomfield, prompted further doubts.
In contrast, rival Revolut has just secured a $33bn valuation, while Sweden's Tink outpaced Monzo in a £1.5bn sale to Visa.
Yet Monzo still has good reason to dream big.
The company, now seven years in, continues to boast strong organic growth in the UK (90%+ of new users come via word of mouth) and is now generating record revenue from its 5m users. It's also getting smart about how it fights the high-street banks, telling Sifted it's lobbying for new regulation to support digital banks.
Monzo has even hit the one milestone that previously seemed impossible in financial services; women now make up 40% of the bank's leadership. That's been accelerated by three senior female hires over the last 12 months in Bhatia, Pagni, and Carol Nelson, who's now US CEO. 
Sifted sat down with Monzo's three top women to discuss the company's future, and to find out — can Monzo still dream?
On product 
Monzo is known, above all else, for the quality of its user experience. The company boasts that its product is "loved" by customers, evidenced by an unusually high net promoter score of 50+ and a lively discussion forum of 50k contributors.
As a result, Monzo's product team is centre stage. Last year, the group shipped two new subscription packages and a business product for SMEs, as well as hiring intensely.
So what's next? Bhatia offers small hints at what's cooking on the product side. 
One feature in the works is providing "more ways to pay and be paid", especially among business customers, she says. Educated guesses here might include "one-click invoice" payments, and links that allow customers to easily make purchases within a messaging app. 
In addition, an investment platform is now being seriously discussed. At present, Monzo only allows users to move their deposits into low-interest savings pots. But Bhatia says investing tools will almost certainly be added over time, explaining that share trading "inevitably plays a part" in being a financial hub.
However, Monzo seems hesitant to show the same openness to crypto, with Pagni dismissing Bitcoin as a "fad".
As for the most asked for feature? Apparently dark mode and pot-to-pot transfers are top of the list. Requests to make Monzo accounts "greener" have also been noted — and that could see Monzo borrowing features from the new wave of eco-first digital banks like Tomorrow and Treecard.
Meanwhile, Monzo's Plus and Premium users will be relieved to hear there's a "long list of products and features" in the works for them too. That may eventually morph into something that resembles a financial "super app" (although Bhatia hates that word).
"Everything in your financial world... should be in one place, but where it begins and ends is still up for debate," she says.
Monzo seems hesitant to show the same openness to crypto, however, with Pagni dismissing Bitcoin as a

"fad".
On lending 
Despite being a licensed bank, Monzo has been slow to take advantage of its £3bn balance sheet. FT's Alphaville found that it was lending out just 7% of its assets in 2019.
2020 wasn't much better.
"I can't give you a scale or a number [about how much has been lent out] but we made a pretty deliberate decision to not be actively out in [the] market during the pandemic, it's just not smart," explains Bhatia.
Yet as the UK unlocks, Monzo insists it's finally ready to take on the big banks at their own game. Monzo's customer base is estimated to have credit lines in the range of £15bn from other institutions, and the startup wants in.
"This is the right time to be investing in our lending business. We took advantage of the pandemic time to bolster our controls, our platform, [our staff]... and now we're in a really strong place," Bhatia says, explaining the need to assess borrowers' risk properly.
"In lending, we're very much looking at where the white space is and where we can offer really authentic value and fairness and transparency," says Bhatia, who spent 16 years at American Express and can lend a wealth of credit experience.
So far, Monzo has rolled out overdrafts and fixed-interest loans of up to £15k. The next move should include business loans, along with more innovative products that Bhatia refers to as "contextual" (or highly flexible) loans.
"We think we can do it in a much more transparent, fair, principle-driven way... so there's a lot of opportunity there."
No talk yet of a Monzo credit card or Monzo mortgages, however.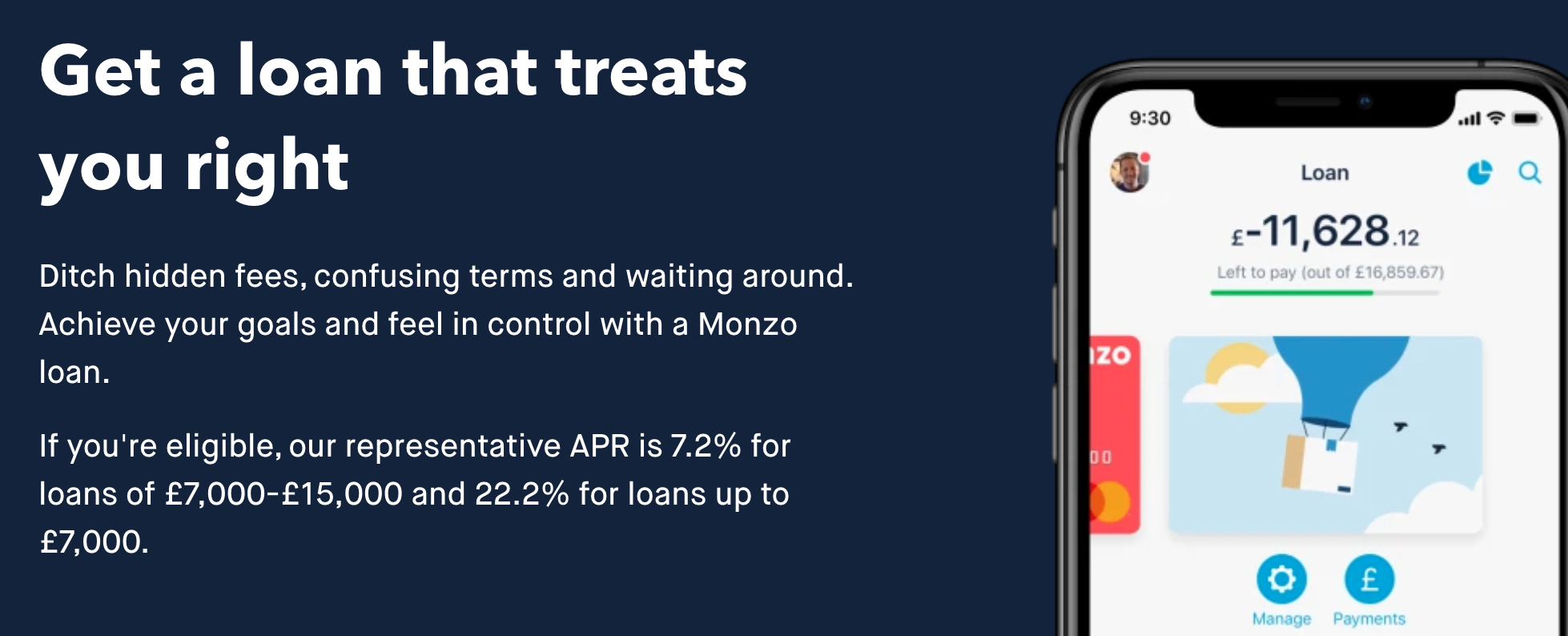 On profitability 
Monzo has, like its peers, played the long game when it comes to making money. In 2019, it recorded losses of £113m, and its upcoming 2020 results are expected to show a widening gap, having been hit by the pandemic. 
Profitability is arguably Monzo's weak point. Rivals Revolut and Starling now both boast several months of "breaking even", while Monzo doesn't expect to do so for another year. It doesn't help that its chief financial officer also recently announced he's stepping down in the autumn.
The past six months have offered some positive signs, however.
In June, the bank hit its highest revenue ever — buoyed by a 40% increase in transactions since February, according to one person with direct knowledge of the matter. 
The new subscription line has been helpful, now making up 25% of total revenues, the company says. 
"We see great economics coming out of our customers across all of our products," Bhatia says.
Monzo's core user base has also continued to swell. Monzo was the most switched-to bank in 2020 according to CASS figures, recording 80,000 net gains over the year. As a result, it's on track to rank in the top 10 UK banks by user base and is ranked top among its digital peers for brand strength, coming in at 34th nationally.
Still, the pace of growth has slowed. In 2019, the company said it was growing at 200k new users a month, whereas the figure today has halved to 100k. Covid shrunk user demand last year, and marketing taps were turned off.
Monzo will also need to show it can get its 100k+ premium subscribers to stick with it, having received mixed reviews so far. The company declined to share churn numbers but said subscriber stickiness was "as expected," adding that early adopters tend to "experiment" with premium versions.
On the US
The woman now leading Monzo's charge into the US is Carol Nelson.
Nelson spent 23 years at Bank of America, before leaving in 2001 to lead a string of smaller financial institutions.
She was behind the scenes at Monzo for a year before being appointed as CEO, having joined as a director nominee and licence advisor. Nelson is now tasked with getting Monzo its US bank licence, hiring the US C-suite and designing the actual product that it will take into the US market.
The launch itself is still a while off. Monzo has effectively said it will stay in beta and build up its waiting list until it can get a full licence (which could take until 2023). As a result, it's essentially spent most of the last two years quizzing local customers what they want.
But when asked by Sifted what gap exactly Monzo will be filling, Nelson says: "Oh, I don't think we know the answer to that question yet."
It's unclear whether they're being incredibly diligent, or incredibly slow.
Monzo will also have to play against an increasingly competitive pool of US digital banks. The latest data shows that the US players are taking the lion's share of the market, leaving European counterparts on the margins.
Still, Nelson doesn't think Monzo will struggle from the saturation.
"We're such a big market [here in the US], with so many consumers, so I don't see saturation as an issue. Each organisation is trying to find their niche and... it's a very wide playing field," she said.
So far, they've concluded that "niche" will broadly be the mid-age and mid-income demographic. A big niche.
Still, Monzo might strike a chord with the US audience by having a full bank licence (if its applications are successful). The only other fully licensed neobank at present is Varo, while US regulators are cracking down on popular fintechs like Chime for using the term 'bank'  without being licensed as such.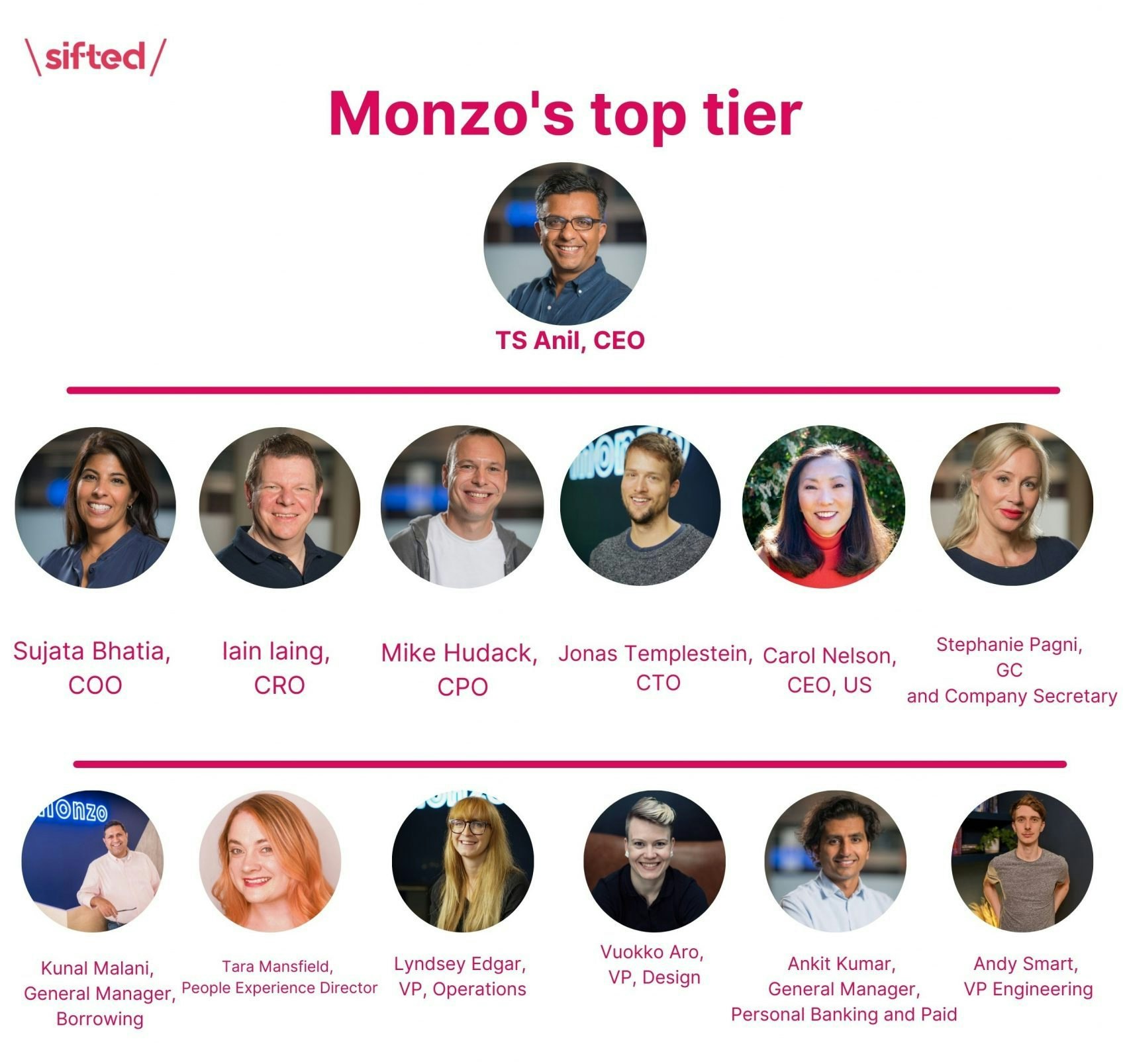 Monzo is also betting it can deliver "an experience" that users "fall in love with", not a specific feature or product. At least in the UK, it's developed a strong brand for its budgeting and financial planning tools.

To do that, Nelson said she'll be hiring from across the finance space to join her in the San Francisco HQ, shortlisting candidates from both fintechs and traditional banks and across a 20-year age range.
Nonetheless, Monzo's hiring pattern in the UK has tended to lean towards the latter in recent years, pulling in a wealth of senior hires from places like Capital One and Barclays.
On changing the rules
Monzo's other strategy for success involves battling UK regulation.
The rules for banks are stringent for obvious reasons, only tightened by the financial crash in 2008. But critics argue that the standards set for giant, international institutions need to be adapted for tiny new players like Monzo.
So Monzo is going on the offensive. It wants to change the rules. Leading that effort is general counsel Pagni, who joined from Barclays in February.
"My role is to try and help shape the regulatory framework in a way that works for that redefining of banking. A lot of those rules... were written post the financial crisis for global banks with different business models… so [we're] trying to make sure that those rules can flex and are adapting in the right way," she tells Sifted.
She has momentum behind her. A new lobby group, Fintech Founders, recently launched to challenge the interests of incumbent banks, saying they feel "overlooked by government."
Politicians seem to be getting the message too. The UK Treasury recently commissioned the much-anticipated Kalifa report, which argued that regulators needed to lend more support and "flexibility" to its budding fintech community.
At last, Monzo is flexing its own muscles to get regulators to listen, having previously distanced itself from the boxing ring of politics. 
It's a timely reminder that Monzo was never just a dreamer — it's ready to fight too.