Rosie Wood is a (fictional) associate at the VC firm Mild Conviction. It's a generalist, multistage fund with offices in London, Paris and Verbier. They're not like normal VCs — they don't need to do a ton of due diligence to decide on an investment. Instead, they're simply looking for companies and founders that are pretty good. Because pretty good is usually good enough. Catch up on her first dispatch here.
*** 
I'm really excited for today's column because I got to be involved in my first deal at Mild Conviction last week!
I was pretty nervous going into the process, but it turned out there was actually nothing to worry about. 
Let me tell you how it worked — and hopefully shed some much-needed light on this industry!
The key thing to remember is that, as our managing partner Rupert always says, investing as a VC is like dating, meaning it's fine to be sleeping with a few different people at the beginning of any relationship — provided they live in different postcodes. 
So when we decided to invest in a certain area, in this case the 10-minute grocery sector (Rupert said we were super early on the trend), we called all the founders in to pitch on the same day.
It was fascinating to see the different angles: seven-minute grocery, nine-minute grocery, on-demand grocery for pre-cooked meals (though this seemed very close to

Deliveroo)
On these days, Fred and the VPs refer to the lobby of our office as the "Waiting Room". We got all the founders there in the morning and brought them in one by one. Some seemed a little cross to see their competitors there too, but our secretary Nicola (a former Miss UK finalist) calmed them down with some kombucha and bullet coffee.
It was fascinating to see all the companies approaching the space from different angles. Seven-minute grocery, nine-minute grocery, on-demand grocery for pre-cooked meals (though this seemed very close to Deliveroo), on-demand grocery where the customer instructed a driver to shop for them at the grocery store through a GoPro and a microphone and then have the food delivered, on-demand grocery for women. 
I can't give much detail on the discussion between the partners, but after a whirlwind trip to Florence for some final due diligence (due diligence on the ground is probably my favourite part of this job... especially the gelato!), we ultimately chose to invest in SupermercatoMamma.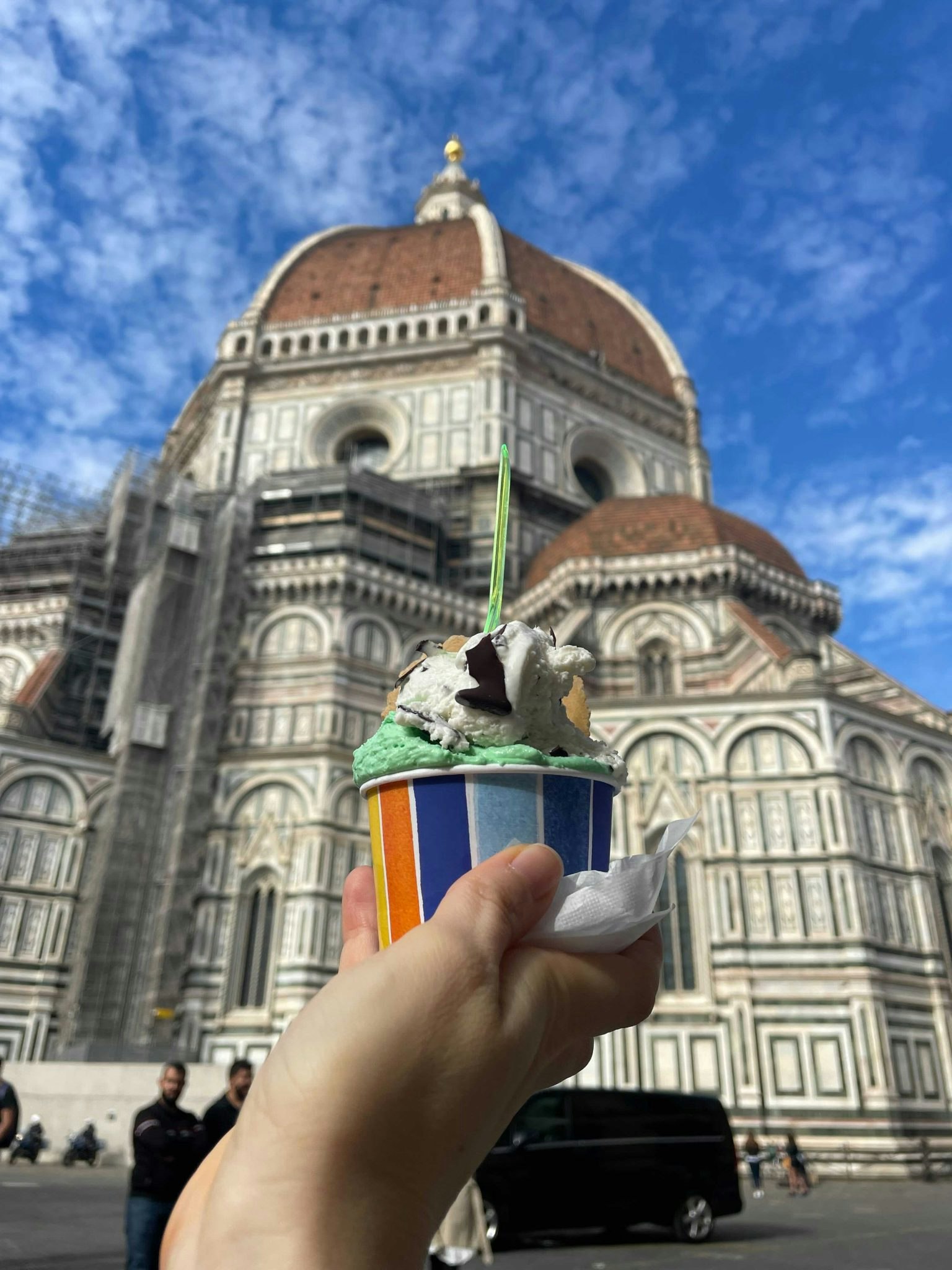 It's a food delivery company where Italian mothers bag the groceries — putting women back to work — and the deliveries are made by their unemployed sons who still live at home. Literally can't think of a company that better embodies the spirit of #buildingbackbetter post-pandemic. 
It was actually Mauricio, our fundraising partner, who sourced the deal. One of his family friends owns the company (which I find so cool). He's impossibly chic all the time and has the best socks. I'm a bit in love, but Nicola told me he is dating a model who looks like Timothée Chalamet. 
I'm pretty sure I'll get to fly to Italy again for some of the board meetings. Really looking forward to it! 
One more interesting thing: Mauricio explained at our all-hands meeting today that our LPs (whom he described as his "dear friends") want us to be doing more with ESG. So we're putting together an ESG committee to come up with a plan. And guess what? Yours truly was asked to serve on the committee! Nicola is on the committee too because she books flights for partners, and we're going to have to discuss that as part of our strategy as well. 
I really believe VCs can do so much more to help society and the planet, so I can't wait to learn more about ESG. 
Let me know how I can be helpful. Ciao! 
Rosie