For most founders and chief technical officers, the idea of doubling a tech team in just a year might sound fairly daunting. 
For Meri Williams, former chief technical officer of digital bank Monzo and newly announced chief technical officer of drug discovery startup Healx, that sounds "like a nice relaxing approach to things". 
While at Monzo, she grew the bank's tech and data team by five times in just 18 months; back in 2012, at the UK's Government Digital Service, she took a team of 30 to 300 over nine months. She is the woman you want onside to scale your engineering team — and quite a steal for Healx. 
Those who have met Williams, however, will guess that it's not the quiet life she's after. She is, aside from being an expert at growing teams, a hugely influential advocate for diversity in tech and passionate about equality. 
And with Healx, which accelerates the discovery and development of rare disease treatments, she has a chance to help the 350m people across the world affected by these conditions (only 5% of which have approved treatments). 
"Healx can bring to this set of people viable treatments which were not economically feasible to develop previously. It doesn't need to be a cure; even treatment can be life changing for those folks," says Williams, who is speaking from experience — she has Ehlers-Danlos syndrome, a rare disease that sometimes means she needs to use a wheelchair.
Joining the 50-person Healx team (22 of whom are in tech, data and engineering) is also an opportunity for her to dust off her half-finished PhD and "get back to the real bleeding edge of AI". Drug discovery is usually a very long process, but artificial intelligence is now sufficiently mature for tech companies like Healx, which raised $56m last October, to vastly speed it up. In order to do so, however, Healx will need a "world class tech team", says Williams — and finding that team is her next challenge.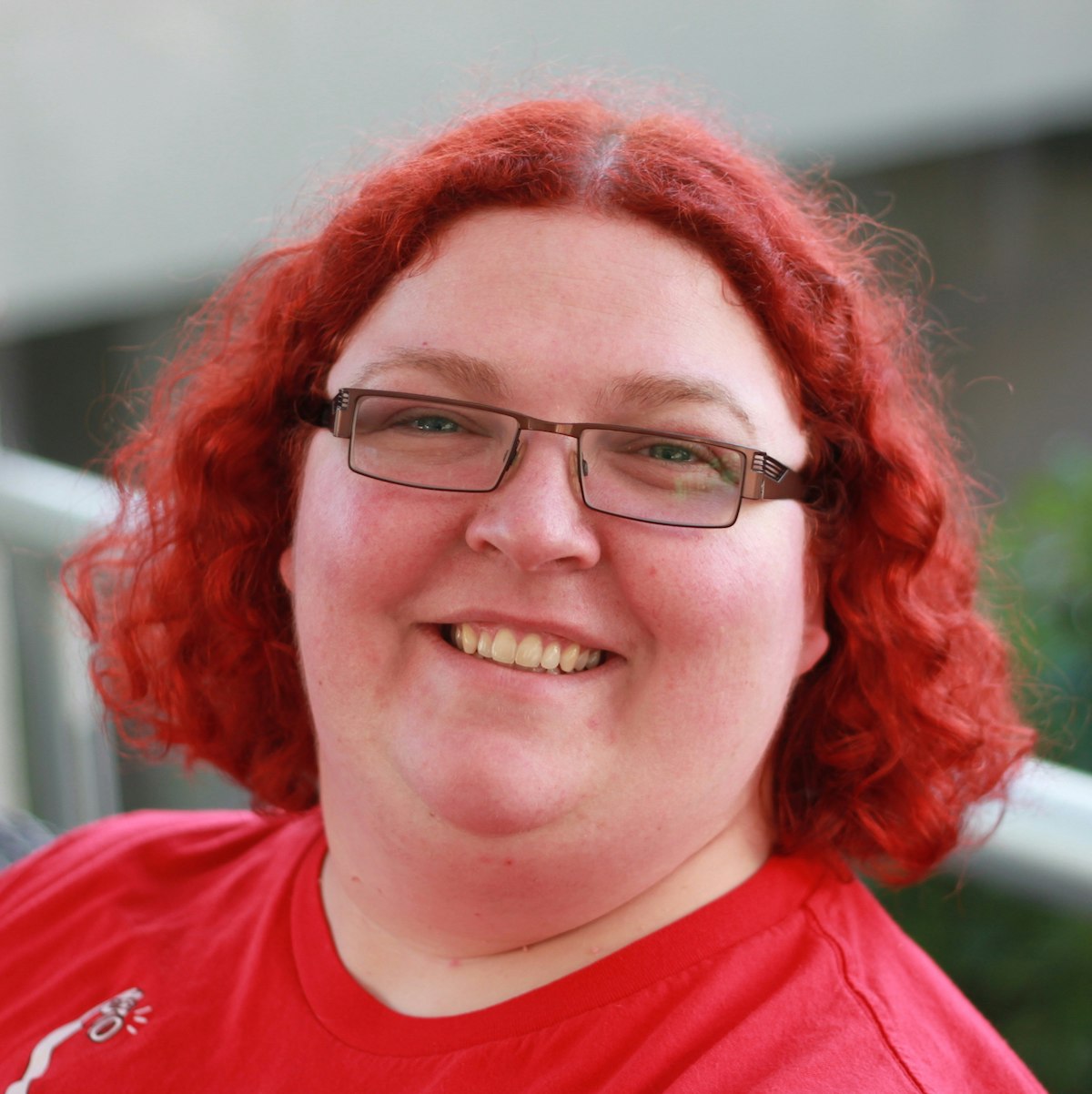 A world-class tech team
Speak to some sages of Europe's startup ecosystem, and at this point in the conversation they might bring up the continent's great 'talent shortage'. 
Not Williams: "I think it's bullshit — and you can use that as a direct quote." 
Europe doesn't suffer from a lack of people in tech who are able to provide the skills scaling companies need; startups just aren't looking in the right places, she says — or are looking at too narrow a pool of talent. "It's challenging if you assume you have to find people who've already done this." 
At Healx, Williams will need to build a team that has "startup-style momentum" without jarring with the rare disease specialists already at the company. She doesn't think that means she needs to find product managers with a doctorate in genetics, though. 
I care a lot about broadening opportunities and

inclusion.
"I care a lot about broadening opportunities and inclusion; you've got to get good at helping people rapidly understand this very complex area, rather than just hiring people who've done a PhD in bio computation. There's an opportunity to add some folks who have that fast-paced tech startup approach, bring them in and teach them about rare disease."
They will, however, need different aptitudes to the product, engineering and data people she is used to hiring. "A lot of people have got good at product management in spaces that need to be so simple you don't need training [to use the products]," she says — read: digital banking apps, or government websites. 
But Healnet, Healx's drug discovery platform, which has been used recently to identify potential combination therapies for Covid-19, isn't simple and doesn't need to be. "It needs to make a world expert even better at their job," says Williams — and she's looking for new joiners who'll get excited by that challenge.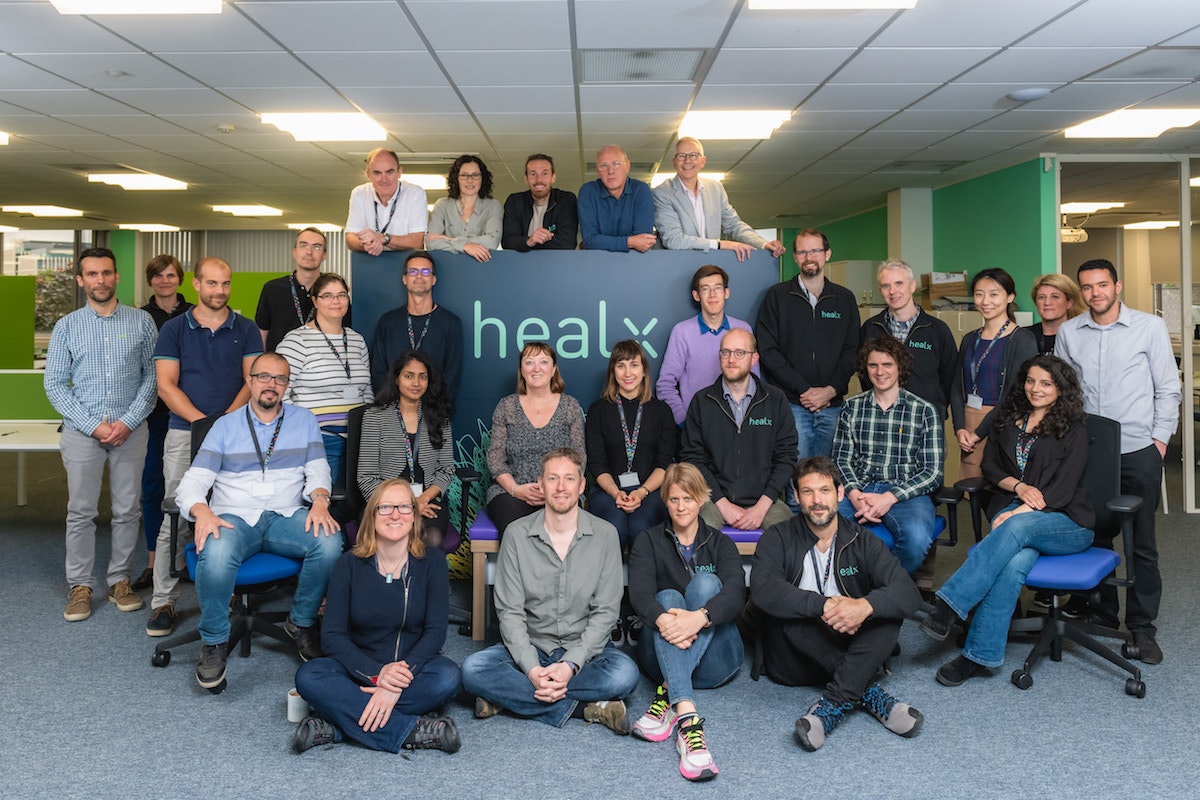 The day-to-day
Working on a product that isn't used by millions of people, 365 days of the year, will make for a pleasant change in other ways too.
"This Christmas was the first time ever I have not been on call over a major holiday," says Williams, who stepped down from her full-time role as Monzo chief technology officer at the start of the year, and has been interim chief technology officer a at Healx for one day per week since then. (She has also been working one day per week as interim chief technology officer a at LabGenius, a startup using machine learning to discover new protein therapeutics.) 
"Everyone would have noticed if Monzo went down… People really, really did notice."
Holidays aside, however, her role will follow a familiar pattern.
"I spend about 40% of my time in conversation with company executives, investors and the board on strategic thinking. I'm the 'how do we get this done person'," she says — and the person who points out where certain projects might make the team hit capacity. 
Even when I was in technical roles, I couldn't stop myself fixing the people and processes

challenges.
She also spends another 40% of her time on tech strategy — and looking at how that affects the people strategy. "Even when I was in technical roles, I couldn't stop myself fixing the people and processes challenges," she says. For the size of teams she often manages, she's still more focused on people than most chief technology officers, she adds.
That also means she meets with the people she manages regularly. "I really care about people management and development, so I spend a lot of time with my direct reports."
Five things I wished I'd known sooner about scaling teams
Day job aside, Williams is a frequent public speaker and a much-in-demand mentor; she chairs The Lead Dev conference, an event for technical leaders, and is a tech advisor to the portfolio of VC firm Kindred. Speaking to her, she occasionally drops into both modes — sometimes sharing anecdotes and tips that she's shared dozens of times before, other times pausing to think about how to give a very specific answer to a question. 
And so, when we come to what she's learned after more than a decade scaling tech teams, she has a presentation at the ready: 'Five things I wish I'd known sooner about scaling teams'. 
Point number one: communicate, communicate and communicate all over again. When coding, developers strive not to repeat themselves. "That's a great coding thing, but it's terrible when communicating with humans," says Williams. "If you're not bored of saying it, people on your team probably still don't understand it." 
Point number two: strive for a setup where people can be themselves and succeed — and realise that will need to evolve over time. "One big challenge for startups when they hit scaleup mode is that everyone used to sit in on every decision. You'll kill yourself trying to keep interacting that way — and demotivate a lot of great people you've hired."
You're always in shit, the depth

varies.
Point number three: it won't get any less challenging. "There are loads of inflection points [at startups]. There's a great phrase in Latin — Semper sum in excrementum, sole profundum qui variat sola — you're always in shit, the depth varies. Something is always difficult, but different things are difficult." 
Visibility matters
Anyone who's seen Williams onstage has probably heard her 'Daily Mail joke'. It goes something like this: "I'm the one the Daily Mail warned you about — I'm an immigrant with a job, I'm disabled and gay, so I am quite literally over here stealing your women and your jobs." (Williams is South African, her wife is English.) 
That means Williams is rarely, if ever, in a room with someone who is quite like her, she says. "I'm intersectionally diverse, so there are few people who are a direct role model for me." 
Both that — and growing up "as a queer girl in [apartheid era] South Africa" — has shaped the way Williams looks at equity and inclusion. 
Hopefully this is the moment that the people who are inside [companies] trying to change things get the support and sponsorship they

need.
She's pro anything that draws attention to equity and inclusion — "even if people do it for all the wrong reasons, it might possibly have some upsides," she says, pointing to affirmative action policies in South Africa.
Many of Europe's tech companies have made public statements about the Black Lives Matter protests and promised to do more to support black people in tech — and sure, many of those may be empty gestures. But they could still lead to change, says Williams.
"Hopefully this is the moment that the people who are inside [companies] trying to change things get the support and sponsorship they need."