US payments company Mastercard held talks with Swedish fintech Tink late last year about a possible investment, according to three people with direct knowledge of the discussions.
Sources told Sifted that the talks were short-lived, with Tink's €90m Series E round — announced in January — eliminating the need for further capital.
The conversation also turned briefly to a potential buy-out, the same people said, but clarified that prospect too had been taken off the table.
One individual close to Tink said that a strategic partnership further down the line had not been ruled out, but confirmed there were "no live discussions happening now".
Both companies declined to comment.
While ultimately not leading to anything concrete, the discussions point to Mastercard's ambitions in Europe and highlight the growing appeal of European fintechs for corporate buyers.
The news also follow hot on the heels of Visa's $5.3bn acquisition of Tink's US competitor Plaid.
Tink's tough talk
Stockholm-based Tink started off as a consumer app in 2012, helping customers keep track of their personal finances, but later pivoted to providing banks and other fintech players with its aggregation software.
Now it's Europe's largest open-banking company, boasting the highest number of regional clients, and was recently valued at €415m post-money.
Mastercard is not the first US payments player to have taken an interest in Tink. Last year, PayPal agreed a strategic partnership with Tink, centred around a €10m investment.
But Tink has been vocal about its reluctance to sell, dismissing suggestions that PayPal might buy them last year.
"I really don't hope so. This is far too much fun to be acquired," Tink cofounder Fredrik Hedberg told Sifted at the time.
Still, the Swedish fintech already appears to have potential buyers knocking at its door asking about exit strategies.
The startup would offer Mastercard a large pool of third-party data, as well as an established banking network of 2,500 financial institutions.
Mastercard's European play
Tink also forms part of Mastercard's defence against fresh banking regulation in Europe, which has opened up the floodgates to a new, card-free payment network.
Rather than using Mastercard or PayPal, online shoppers will soon be able to pay directly into merchants' bank accounts. Over the next few years, 20% of card transactions are predicted to move to bank-to-bank payments, posing a direct threat to Visa and Mastercard's dominance and revenue models.
In preparation, Mastercard is creating its own bank-to-bank payment portal. In theory, Tink's role would be to provide Mastercard with safe access to shoppers' bank accounts.
"Tink... could help Mastercard speed up bank connectivity. That's valuable to Mastercard," noted Rolands Mesters, the chief executive of Riga-based Nordigen, which analyses the data that Tink and its peers collect.
Tony Craddock, who runs a London payments association, added:
"Mastercard can build, buy, or partner. But they're big enough that they certainly won't want to — or need to — waste time building."
Still, Mastercard is keeping its options open. In February, the firm opted to partner with Token, a Tink-lookalike born out of San Francisco.
Mastercard has also acquired Nordic payment platform Nets, as well as London-based open banking company Vocalink, who will provide the infrastructure layer to Mastercard's open banking portal.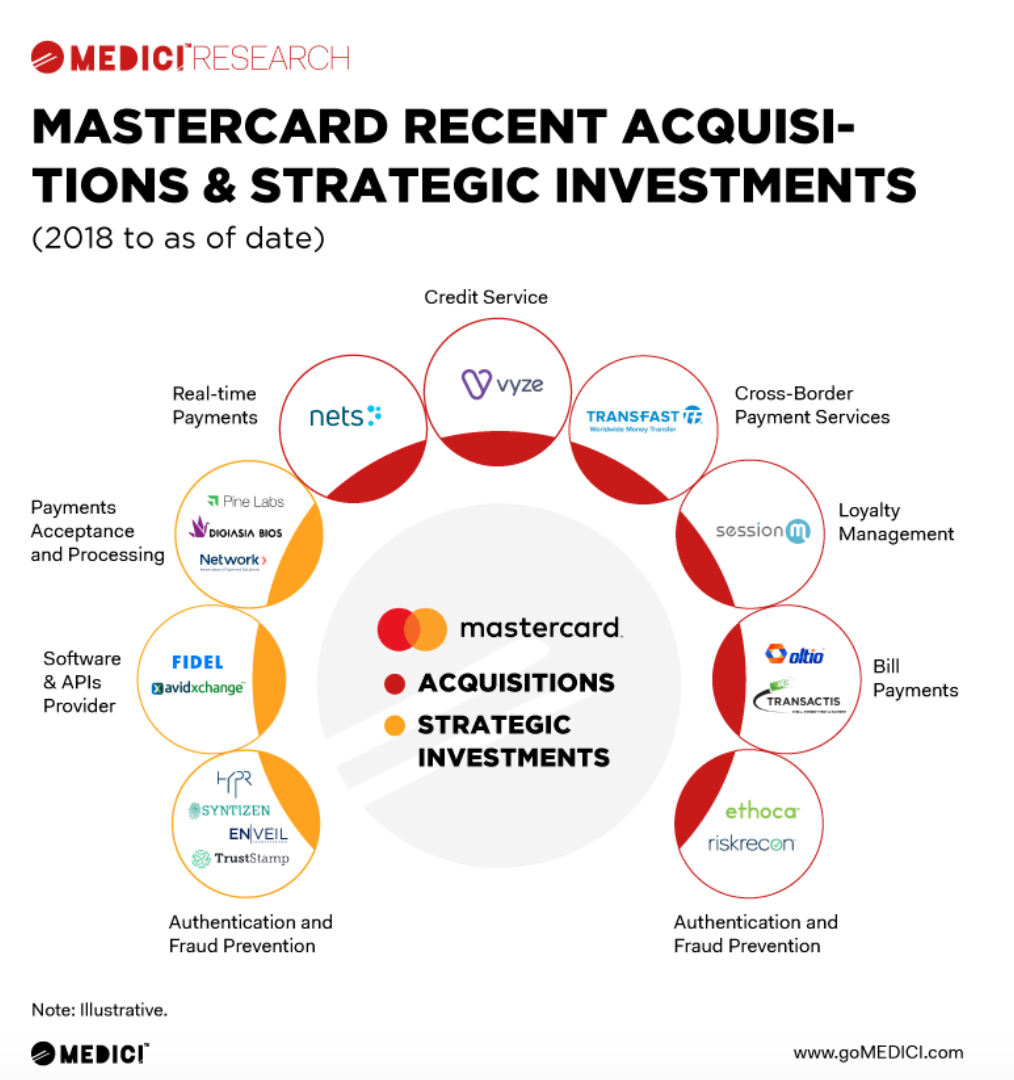 Mastercard and Visa are also defending against big tech companies like Facebook and Uber, who show growing interest in muscling into the finance world.
As such, Visa's giant acquisition of Plaid and its investment in Railsbank were also seen partly as defensive plays.
Now, Tink and others working in the back-end "plumbing" of finance will be looking to capitalise on their new-found attention.