There's one thing that CEOs of fintech firms will all have faced: a lot of questions about security risks.
It was no different for Cyril Chiche, who set up Paris-based Lydia, a mobile app which allows users to easily send money to friends without any fee.
The barrage of questions used to annoy him, he tells Sifted.
"In the beginning, everyone I explained it to said: but is it secure? And I was pissed off by that."
But Chiche believed then what he does now: that in the hyper-competitive tech startup world, consumers vote with their feet, and that the companies success speaks for itself.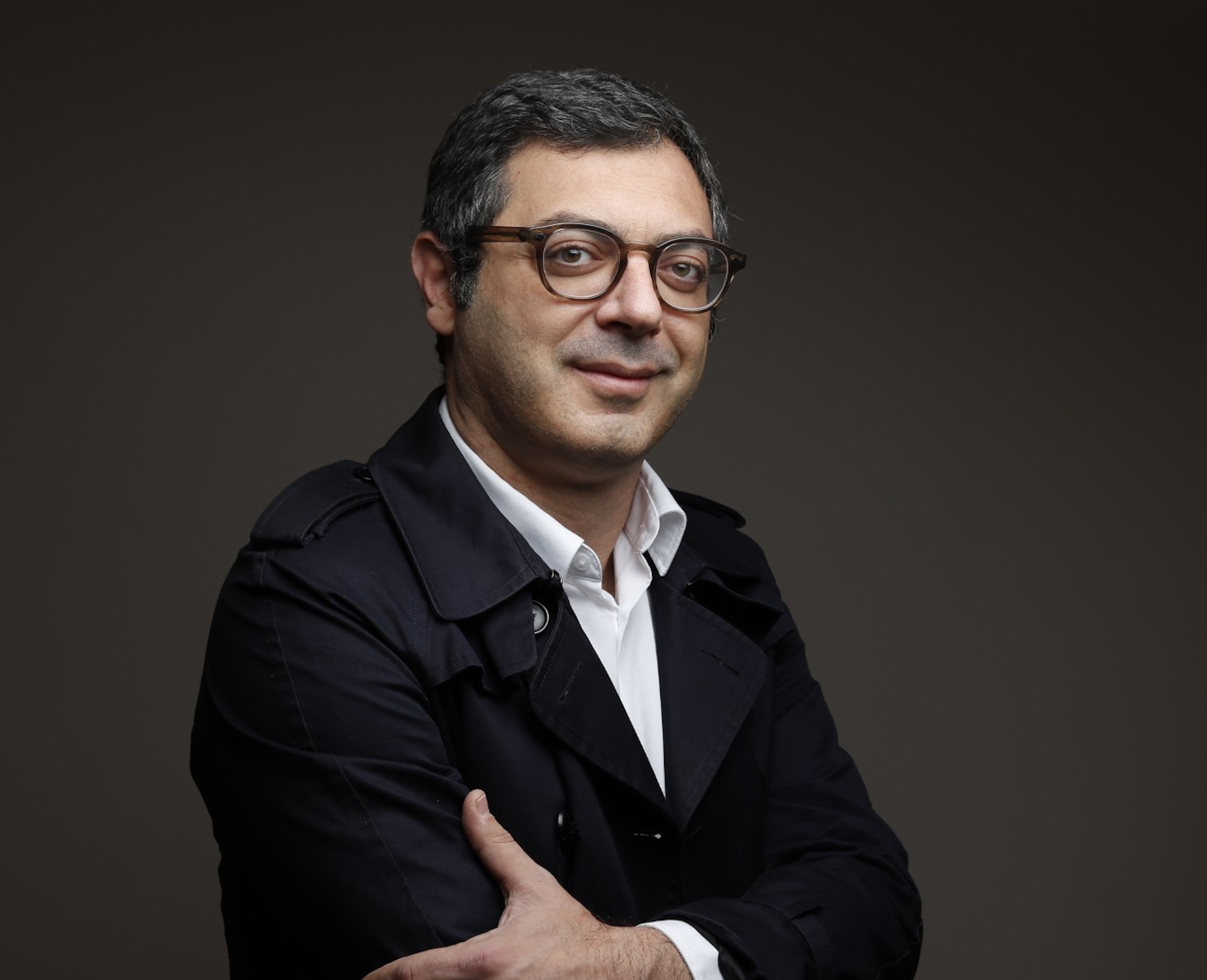 Five years on, Lydia's staff of 70 serves 2.5 million users across France, 88% of them between 18 and 35 years old. They do so without spending a single euro on advertising on Google and Facebook, Chiche says, relying purely on the "virality" of its platform. 
Now people say: "Je te fais un Lydia" — I'll Lydia you. That alone tells consumers the app is secure, Chiche argues.
Lydia, which is similar to Venmo in the US, is adding 100,000 users a month, and in 2018 launched new products including instant loans of up to 1,000 euros, payment cards, and 2.99 euro-per-month premium accounts. 
In doing so, Lydia is on a solid path to profitability. Chiche tells Sifted how he hopes to secure the golden, rarely-attained goal of fintech at the Lydia office in Paris. 
Sifted Newsletters
Sifted Newsletter
3x a week
We tell you what's happening across startup Europe — and why it matters.
Tell us how you came up with the idea for Lydia? 
A lot of people will tell you that one morning they woke up and they got touched by the light of grace. Well, most of the time it is a lie. 
I spent 17 years at enterprise and IT startups, storage software, backup and archiving software, and I travelled a lot. I got tired of it.
It was post-2008, it was the time of recovery of tech. But elsewhere in the world people were paying with their phones, and over here in Europe every year people were saying: 'Next year is going to be the year of mobile payment, but nothing was happening.'
I wanted to do something that would have an impact on my daily life and people around me. I saw that mobile payment was really something that made a lot of sense. 
The question was whether it was possible to do it without any experience in that business, very minimal capital, no brand, no user base, and no assets. 
Which is when you hooked up with Antoine Porte? 
Yes, he was 24 or 25. He was of the mobile generation, and he had this entrepreneur fibre. He wanted to have his own company, to do something big.
For six months we studied the feasibility of the project: technical, legal, financial and also whether we were compatible with each other. After 6 months we decided: Yes, it is super risky, the chances of success are very low, but let's give it a try. 
We created Lydia in 2011 and in July 2013 we released the first version of the app. 
Fintechs have traditionally struggled with profitability: What is your target?

We believe we will be profitable by the end of 2021, and that is with very limited revenue per active user: 15 euro in annual revenue per active user, so 1.2 euros per month.
We've always been very capital-light and lean company. We have 70 employees, and to handle that kind of user base that is an amazing ratio. We have raised 23 million euros so far. I think building up a 2.3m user base with 23 million euros is quite a performance. 
Why do you think Lydia was a success? 
The vision was that at some point, people will want to have a mobile interface for all their payments. But the idea was to build an interface that was different for a bank but sat on top of bank accounts - that used bank rails. 
The idea was not to create a challenger or a neo-bank, but to create a top layer that would take the money wherever it is and let you spend it in the most convenient simple and secure way. 
Why not just start a bank? 
It requires massive levels of capital. You need massive deposits, i.e. you need people putting their salaries in your account. Honestly, we didn't have the capital. It is a billionaires' game, and we're not billionaires. So let's not start a war we can't win, one we don't even want to fight. 
When you take on HSBC and Barclays and BNP Paribas on the core of their business - i.e. the deposits  - they are going to fight back, and they are going to fight back hard. It will take billions to get a piece of it out of their hands. 
In the UK, we are seeing a few of the challenger banks taking on that fight. 
I think what they are doing is amazing. I didn't have the balls to do it, so I am impressed. But honestly it is a gigantic challenge, and I am not sure all of them will survive. 
What we really want to do is something that is different, although it relies on these rails, the bank account structure. It is very robust, it is almost global and it works well for billions every day. There's no reason to rebuild the rails. 
Which is where P2P comes in. 
It was easy to understand how to improve it. Anywhere outside of the UK, if I want to send you money I have to add you as a beneficiary and, depending on the bank, they will take two days to validate. I send you the money it takes another two or three days for you to get it. I mean, come on!
So what we built is a system which people can send money to each other instantly, regardless of where your money is, and without having to know the person's bank details. 
Does that not raise issues when it comes to fraud?
You can approach fraud from two angles. You can build a wall 10 metres thick and 30 metres high around your house and nobody is going to rob you, but you're going to die inside those walls because you can't get food or supplies. 
Fraud is about managing risk. It is about making the platform painful for fraudsters, while also making it extremely convenient and frictionless for honest people. Honestly, it is a constant evolution. Fraudsters find stuff and you answer it immediately and you eventually arrive at a situation where it is easier for them to go somewhere else. 
Today, the level of fraud on Lydia is 0.01%. We're proud of that, but you have to be constantly thinking about it, because it is about the trust people put have in your platform.