We've seen fintechs for Gen Z, for immigrants, for shopaholics. But now there's a bank primarily for the LGBTQ+ community. 
Last November, Daylight — the first digital banking app designed specifically for people who are LGBTQ+ — launched in the US. In a crowded market, the platform claims to give access to financial management tools, insights and best practices tailored for people who define themselves as lesbian, gay, bisexual or transgender.
But how does Daylight fit in a space already occupied by traditional banks and fintech companies? Do people with marginalised genders and sexualities even want to be banked separately? And perhaps more importantly, in amongst the Revoluts, N26s and Monzos, is there even room for something similar in Europe?
Daylight shines?
Being gay or trans makes banking harder, according to Rob Curtis, Daylight's chief executive.
Banking has been designed for a traditional user journey, says Curtis, that often involves attending university, finding a husband or wife, saving for kids, and starting your retirement planning at 35 — but that can exclude many LGBTQ+ members.
"Banks know very well that LGBTQ+ consumers are important because they market to us really heavily, but actually taking the time to get under the skin of what the needs of LGBTQ+ consumers are, nobody's taking the time to do that. LGBTQ+ consumers are often lumped into a single segment at the end," he tells Sifted. 
It costs more to be queer, he explains. "Coming out to your parents makes you 40% less likely to have them pay for your university. As a result, LGBTQ+ consumers have 50% more university debt than non-LGBTQ+ consumers."
Surrogacy for same-sex couples wanting children, or gender reassignment for transpeople, can also cost tens of thousands, if not more, with a lack of financing options forcing many to pay using credit cards or unsecured debt. 
Meanwhile, the absence of decades of mortgage data on same-sex couples means that LGBTQ+ individuals and couples are more likely to be classified as high risk. "We're subject to higher rates of mortgage declines, and when we get them we pay more fees," says Curtis. 
Sifted Newsletters
Fintech
Every Tuesday
From banks to bitcoin, get all the gossip and analysis in your inbox.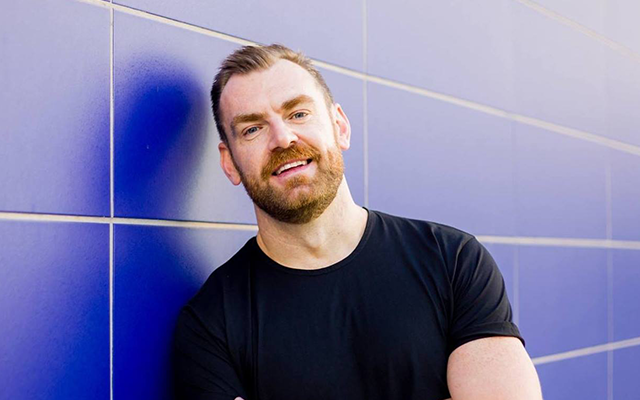 And it's not just access to financial management. For transgender and non-binary individuals, there are additional pain points, notably the challenge of having their chosen name and gender on their bank accounts and bank cards. 
"Trans folks have very unique needs around identity, they fail KYC [know your customer] more often because it's a single social security number and multiple genders and multiple names," says Curtis. "Then they go into a three-day waiting, instead of a 20-minute waiting queue. There are these real systemic structural issues that need to be resolved."
Daylight's app, which is currently operating in beta mode, hopes to solve these issues. US customers have taken well to it so far (Curtis won't release hard figures, but says they have thousands of users on the waiting list and are oversubscribed until at least the end of summer). 
The broader thesis is that individuals will gravitate towards a bank like Daylight for both banking as well as reasons beyond simply finance.
"I think there is definitely a segment of the market that's always looked at supporting a particular cause through their choice of products," says Barry Whyte, cofounder and chair of Series Q, a non-profit community for LGBTQ+ startup-employees. "Increasingly, the cause is important to people when making financial decisions, so I can definitely see an opportunity there."
The Euro vision
The LGBTQ+ challenger bank is a model that hasn't been tried yet in Europe. 
However, Daylight has already begun flirting with the idea of bringing their product over from the US, with the tentative target of the second half of 2022.
Despite its US focus, the team behind Daylight leans heavily towards this continent, with Curtis coming off a 15-year career in London and Matej Ftacnik, chairman of the board, based in Bratislava, where he's the cofounder of Slovakian fintech software developer Vacuumlabs. Other members of the team are also Europe based.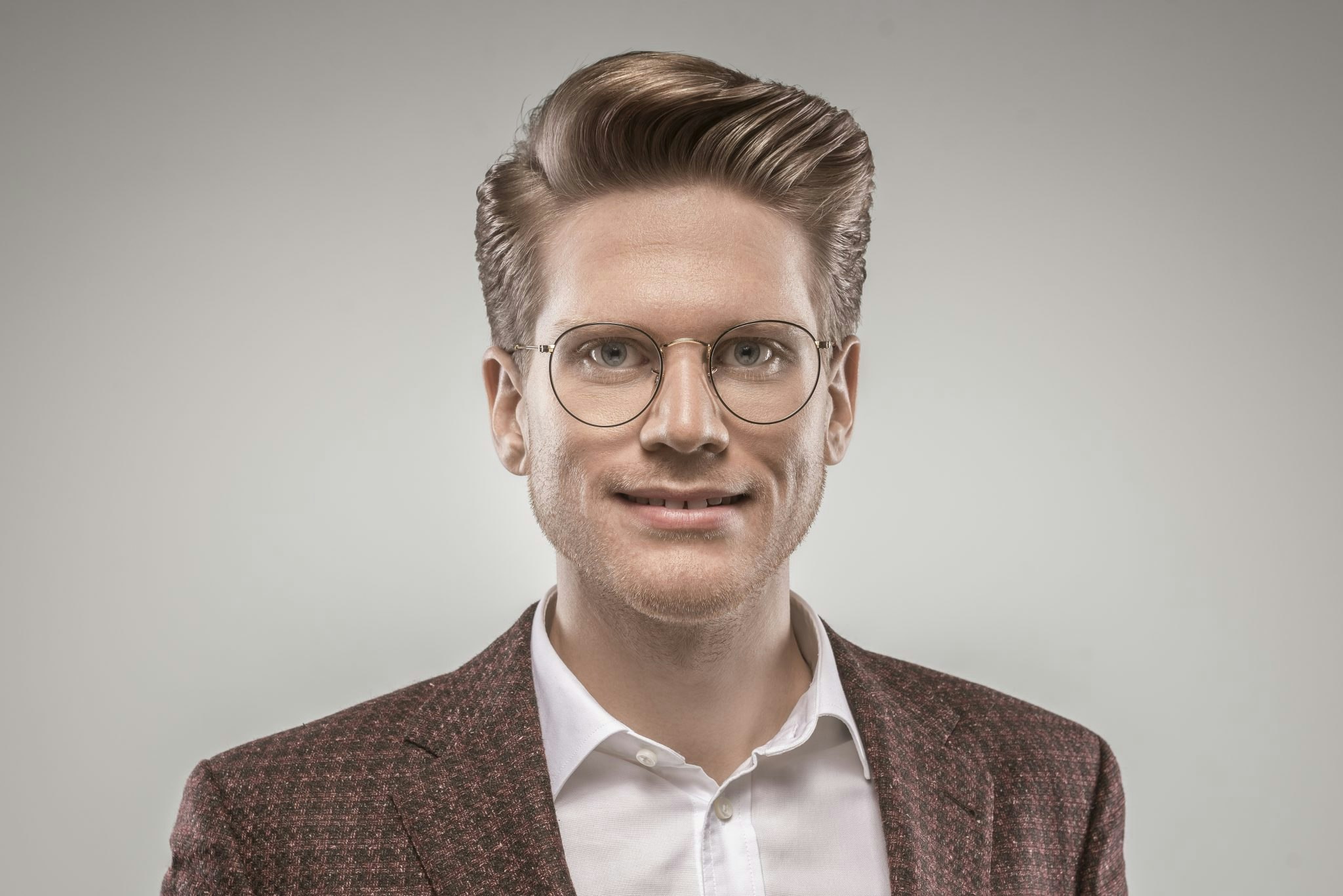 "I feel deeply about this region, and I would love to have something like this here," Ftacnik tells Sifted, while adding that the business model is harder in a country like his, which has just 5m people. 
Realistically, Europe could be an even harder nut to crack than the US, Curtis admits. 
"I think the difficulty in Europe is going to be two things," he says. "Number one is regulations affecting interchange [the fee charged by banks to merchants per swipe of a bank card] make it much less profitable business." 
"And number two, the scale of the communities within each individual market makes it harder to launch an LGBTQ+ app for a small European country," he says.
Meanwhile, one fintech investor — who is gay — told Sifted that the pain points for LGBTQ+ people in Europe seem less severe than in the US.
 "My impression is that in Europe it doesn't make a difference for people if you want to go to a normal bank or a fintech to ask for money or to open an account, nobody cares if you're LGBTQ+ or not."
He added: "Maybe you feel better getting advice from an LGBTQ+ consultant at the bank, but in the 21st century you don't have this kind of personal contact anyway."
The other issue is that the European market is already crowded with digital banks, many of whom are already working harder to cater to LGBTQ+ members.
"[LGBTQ+ banks must] not only compete with incumbents, but also with generalist challenger banks already offering superior banking experience[s] to customers," says Marin Cauvas, a principal at fintech-focused venture investment platform Anthemis.
There is unquestionably scope for LGBTQ+ banks to flourish and become relevant market participants in

Europe.
Cauvas points out that LGBTQ+ banks' target market is also smaller and possibly harder to identify than the mainstream audience, and hence costlier to acquire customers. 
For an LGBTQ+ bank to truly scale and sustain, he says, it will have to offer a specialised product that would resonate with the target audience in the long run. 
Still, Cauvas doesn't write the idea off.
"There is unquestionably scope for LGBTQ+ banks to flourish and become relevant market participants in Europe and elsewhere given the size of the addressable market," he adds. 
Not outing your customers
It's worth noting the rise in LGBTQ+ specific apps in general, showing the wider business thesis beyond LGBTQ+ fintech. "Often you'll find that there is an LGBTQ+ version of almost every type of business," says Curtis. "For Airbnb there's misterb&b — how do I know that my Airbnb host isn't going to beat my husband up?"
He adds: "We're seeing an emergence [of LGBTQ+ apps] in healthcare. We're seeing a range of different companies coming in to mop up what amounts to structural problems that exist when we focus on the majority and we struggle to really serve minority communities as a whole." 
At the same time, data security is clearly even more important for an LGBTQ+ focused fintech, especially for individuals who are not out or that live in countries where homosexuality is heavily stigmatised. 
"You don't want to have this list of our users leaked into the wrong hands, or the wrong government, or the wrong people. Just like people using Grindr don't want to have that list leaked," says Ftacnik, adding that there are ways to have advanced security and advanced protection for the data that you're storing.
At a time when most banks still try to highlight their inclusiveness by putting a rainbow emblem on their website or bank cards, Daylight opted for a bank card that doesn't shout LGBTQ+, for those not wanting to publicly broadcast their sexuality.
Still, customers may well need more reassurance than that if they're to put their faith in an LGBTQ+-style bank.
Enough demand?
Since their launch last year in the US, Daylight say they've been "an order of magnitude" oversubscribed. 
"We've demonstrated that there are pain points, we've demonstrated that there is appetite for an LGBTQ+ bank," says Curtis, adding that investors are now waiting to see the traditional proof points: are people going to migrate over their direct deposits if they're given an LGBTQ+ proposition, and how does it work with their main bank? 
So far Daylight's customers are actively using the app: "10% of our customers have activated direct debit already. That's really rare."
Ultimately, says Curtis, their intention is to capitalise on our first-mover advantage in as many markets as possible.
Still, only a tiny fraction of the LGBTQ+ community may choose or need a designated bank. In that sense, are we actually dealing with a 'BT+' fintech?
"For a gay conventional man like me, I probably don't need an LGBTQ+ specific banking product," says Series Q's Whyte. "However, if you think about all the other parts of that LGBTQ+ alphabet, the use cases emerge."