Update on December 7th 2023: On the 29th November, the Commercial Court said it would not proceed with the case as it had not been properly served, and that the defendant did not have an arguable case against Target Global. 
A lawsuit brought against VC firm Target Global claims it concealed the Russian citizenship of the directors of an associated company as western sanctions against Kremlin-linked individuals began to bite. 
The case comes after the VC industry was scrutinised in the wake of UK sanctions against some Russian individuals, and as more startups are beginning to ask questions about their investors amid heightened geopolitical tensions. 
Target Global told Sifted that it had implemented controls to ensure compliance with sanctions and that none of its directors were Russian citizens. It also stressed to Sifted that none of its employees had ever met the lawsuit's claimant, Iryna Gordiy, and that it was never party to an agreement with her. 
Target Global was founded in 2015 and has backed companies including Revolut, Auto1 and Delivery Hero. It's one of the biggest pan-European funds and its website lists over 100 portfolio companies. Its last fund was announced in 2020 and brought assets under management to over €1bn. 
The firm was started by the son of a now-sanctioned Russian oligarch, Alexander Frolov Sr. For the first time, Target Global confirmed to Sifted that another sanctioned oligarch, Alexander Abramov, was also historically an LP, but is no longer one. 
The lawsuit
In November 2022, a company called Finadvant, a cross-border payments company based in London, was acquired by a Dutch cross-border payments company called Finom. Target Global had invested in both companies. 
The lawsuit was filed to the Commercial Court in London in July by Gordiy — who claims she had a sales purchase agreement with Finadvant. Gordiy is a Ukrainian entrepreneur and founder of Remeeta, also a cross-border payments company. 
The legal case claims that the founder of Finadvant, Jekaterina Dorofejeva, delayed reporting the change in ownership once the company was acquired and thereby "committed fraud by providing inaccurate information" to the UK's Financial Conduct Authority (FCA).
It alleges that Finadvant's founder told the FCA that she and Target Global were still minority shareholders in the company when, it is alleged, the company was allegedly owned in its entirety by PNL Fintech B.V. — the trading name for Finom.
A lawyer for the founder of Finadvant, Dorofejeva, said she had not committed any fraud, made any misrepresentation or participated in any wrongdoing. The lawyer also said the FCA had never indicated that it had received inaccurate information. 
Why is PNL Fintech/Finom significant?
The lawsuit alleges that PNL Fintech/Finom's directors are Russian citizens and that it is primarily owned by Target Global. 
It claims that the delay in declaring PNL Fintech/Finom as the ultimate beneficial owner meant Target Global and Dorofejeva could bypass the enhanced checks required for Russian citizens.
Target Global, in an email to Sifted, said it is not, and has never been, the primary owner of PNL Fintech/Finom. It said it is a minority investor and is not in a position to control information the company passed to the FCA. 
Mikhail Lobanov, a cofounder of Target Global, is listed as a supervisory director of PNL Fintech/Finom in financial filings. Target Global confirmed he is a non-executive director of PNL. An SEC filing from March 2022 describes Lobanov as a Russian citizen. Target Global told Sifted last week that he is a citizen of Kyrgyzstan.
The lawsuit alleges that the delay could have been for legitimate reasons, or that "there may be other factors at play that are related to money laundering".
Target Global said it was not in a position to answer the claims due to a lack of information, that it was never party to an agreement with the claimant and that none of its employees had ever met her.
Dorofejeva's lawyer told Sifted that she had not committed any fraud, made any representation or participated in any wrongdoing, alleged or otherwise. He said that there were no money laundering issues at play and that the claims did not specify the allegations. 
Who owns Target Global?
Target Global was cofounded in 2015 by Yaron Valler, Shmuel Chafets, Mike Lobanov and Alexander Frolov, the son of Russian oligarch Alexander Frolov Sr. 
Frolov stood down from Target Global in November 2022, after his father was sanctioned by the UK government. Frolov Jr was never himself on a sanctions list but sold all his shares in Target Global to other shareholders, the firm told Sifted last week.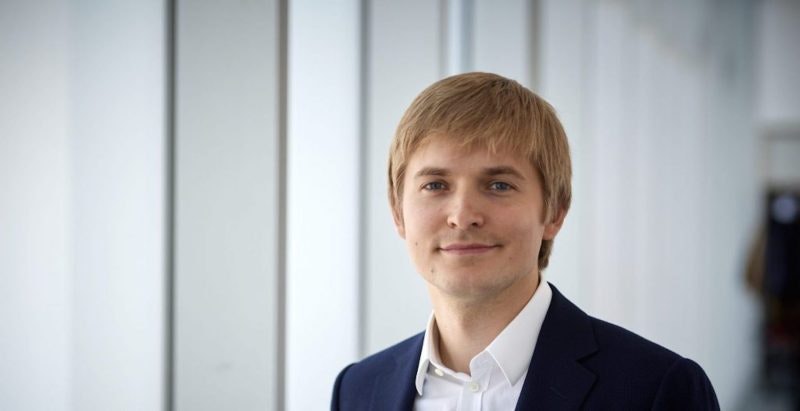 Target also told Sifted that Alexander Frolov Sr sold his investments in Target Global "many months prior to any sanctions" — as did, a spokesperson said, Alexander Abramov, the chairman of Russian steel producer Evraz. 
Both Frolov and Abramov were sanctioned by the UK government in November 2022. Target had not previously confirmed that Abramov had invested in the fund. 
Many VCs and startups have sought to examine their relationship with Russia after the full-scale invasion of Ukraine in 2022 and the subsequent sanctions put on Russian individuals and entities. VCs with known links to Russia include DST Global, Redline Capital and RTP Global.  
DST's founder renounced his Russian citizenship in 2022 and its funds have not received any investment from Russian LPs since 2011. RTP told Sifted that the majority of its capital derives from its founder, Leonid Boguslavsky, who was born in Russia but no longer lives in the country. Asked if RTP has any other Russian individuals as LPs, it said it could not disclose details regarding its LPs but said it complies with all restrictions. It does not invest in Russian companies.
Clarity over investor identities and LPs is important for startups, especially in regulated sectors like financial services. 
The case involving Gordiy, Target Global and Dorofejeva is ongoing.
This article was updated on October 13th 2023 to clarify that DST's links with Russia are historical. This article was updated again on October 26th to clarify RTP's links to Russia