Fiascos always present new opportunities for entrepreneurs. The dotcom bubble — which happened exactly 20 years ago — killed off companies like Pets.com but strengthened the likes of Amazon and eBay. Airbnb, Spotify, Uber, Dropbox, Adyen, Evernote and more all grew out of the economic downturn of 2008 (as many a venture capitalist likes to mention). 
Even smaller-scale crises have been catalysts for startups. In France, the Icelandic volcano eruption of 2010 and the more recent metro strikes fuelled the rise of alternate means of transportation, like carpooling platform BlaBlaCar and electric scooters. 
This is an opportunity — it's time for the tech sector to seize it. 
We're all digital now
In the last few weeks, we've seen a rapid adoption of online and digital services and a shift in spending. More money is going towards health and wellness, remote working solutions, digital entertainment, online ordering and delivery and education platforms. 
It's unlikely that many of these trends will be reversed after the crisis. In the case of remote work, a Gartner chief financial officer survey found that 74% of companies intended to shift 5% or more of their on-site workforce to remote working after the crisis. And, on Twitter, investors and chief executives discuss the possibility of an entirely remote system (like that pioneered by social media startup Buffer), essentially giving up offices altogether and allocating more money to company offsite events. 
As a result, tools that facilitate remote work and communication are seeing their numbers increase like never before. Some of the best-known examples include Zoom (which has seen its daily active users grow to 200m, up from 10m three months prior) and Houseparty (which added 50m new users in March). 
Booms and bumps
At Station F, we've seen companies impacted in a variety of ways. 
Companies with businesses in travel, events or mobility have dealt with negative impacts and often sought to leverage their agility to pivot, suspend their service or launch entirely new offers. For example, corporate events startup IdeAll has launched remote team-building events; Marie Mas, whose innovative high-end jewellery usually only sells in physical shops, has gone entirely online; and delivery management platform Fleeters has leveraged its network to deliver unsold restaurant food to hospitals.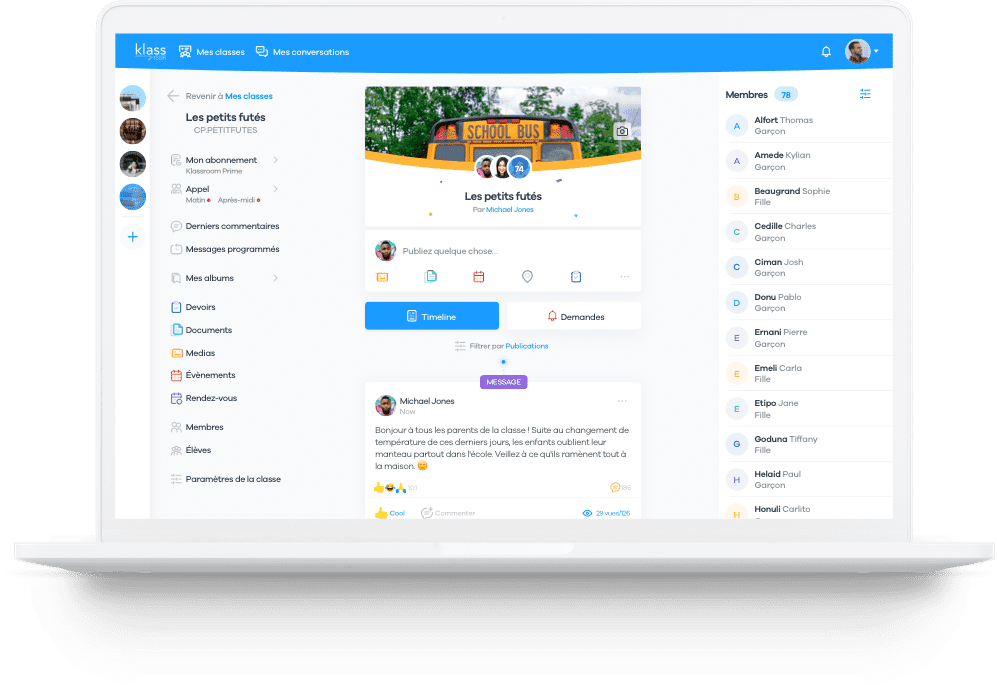 At the same time, many companies in-line with the new spending trends are experiencing rapid growth. Klassroom, an online education platform, has seen its 400,000-people user base almost double since March, with international adoption on the rise. It's rumoured that the company has been contacted by numerous investors over the last few weeks. Food delivery platform Foodetective has also seen a record number of sign-ups as restaurants rush to offer delivery options. R-Pur, which develops anti-pollution masks and announced a €2.5m funding round just prior to confinement, is flooded with orders. Medicine delivery company Phacil has seen its service take off overnight. As business continues to grow, these companies all naturally continue to hire — as do many others.
"Open for business"
With regards to funding, investors have almost gone out of their way to reassure entrepreneurs that they are still "open for business". That said, funding has slowed down (there was 22% drop in Europe in March, according to Dealroom) and valuations have taken a hit. But, according to CB Insights, it's Asia and the US that have seen the biggest drop in VC activity, not Europe. 
Funds will continue to be opportunistic and write

cheques.
Regardless of geography, funds will continue to be opportunistic and write cheques, especially if they have fresh capital. This is the case for a number of top-tier European funds: Lakestar, Atomico, Index, EQT Ventures, Northzone and Balderton have all announced new funds within the last six months. 
Investors will likely gravitate towards "recession-proof" businesses, meaning products or services that are not impacted by budget cuts or spending shifts in an economic downturn. But determining a recession-proof business isn't always black and white. While funds have not dried up, some European VCs warn that VC terms may be far more aggressive in the current climate. 
Beyond funding
But capital is only one of the many resources to consider at the moment — and the others are not to be overlooked. 
First, people are in a different mindset and are more available and willing to help. We've witnessed this first hand at Station F. Without being asked or prompted, our startups immediately began offering their services, tools and expertise to one another for free. This is a trend that we've seen in the greater ecosystem as well; many top companies have opted to provide their services and products for free or at heavily-discounted prices, making it the prime moment to test or build something at minimal cost. 
But perhaps the real icing on the cake is with regards to the quantity and quality of available talent. It's unlikely that Europe will see the same number of layoffs as the US, but it's predicted that more companies will scale down or altogether stop their activities in the weeks to come. With great talent becoming more available internationally, it's potentially a great time to build a team. 
Build something and build it

now.
Now, we've heard all kinds of excellent advice to help startups best make use of this time. Many have told us that this is a great time to focus on product. Others have told us that a crisis is a great time for startups to test new and crazy ideas (blame it on the crisis if it fails). 
But for us, the absolute best advice would be simply to build something and build it now. And if you need some ideas to get started, well, here's a few. It generally takes two years to come out of an economic downturn. So if you want to take advantage of the opportunity, better not waste any more time.