They call it Dragon Valley.
Krakow is famous for a mythical dragon reported to have lived under Wawel Castle on the banks of the Vistula river; every gift shop in the city is overflowing with dragon paraphernalia, from mugs to stuffed toys. But these days Krakow is breeding another kind of big beast: the tech startup.
The former factory district of Zablocie, where most of the bigger startups congregate, is one big construction site of cranes and roadworks more and more office buildings go up. Jakub Piwnik, communications manager at Brainly is slightly mournful about the way that the formerly edgy area, which became the haunt of artists after the factories closed, is now being turned corporate. There is still an art gallery or two, and the Oscar Schindler museum, but, says Piwnik, apart from that it is becoming "a bit boring now".
Ironically it is companies like Brainly that are responsible for the change. The homework-help platform, which has more than a 150m users across countries like the US, India, Indonesia and Brazil, is a prime example of the kind of company moving to the area, having burst out of its previous office space when staff numbers increased to over 100.
Warsaw still gets the lion's share of Poland's startup activity — only about 10% of Poland's startups are in Krakow compared with 29% in Warsaw — but Krakow startups tend to score the biggest funding rounds. €2.5m and above is considered a big funding round in Poland; 40% of companies who raised this amount or more in 2018 were based in Krakow.
Brainly, which has raised $38.5m to date, is one of the biggest of Krakow's 200 or so tech startups. Other Krakow success stories include Estimote, a maker of wireless sensors and beacons which has raised a total of $26.9m (and has moved its headquarters to New York to help move into the US market); Base, a salesforce automation platform which raised more than $10m before being acquired by Zendesk last year; IoT company Kontakt.io, which has raised $8.3m; and Elmodis, which makes sensors to monitor industrial machinery, which has raised $5.2m.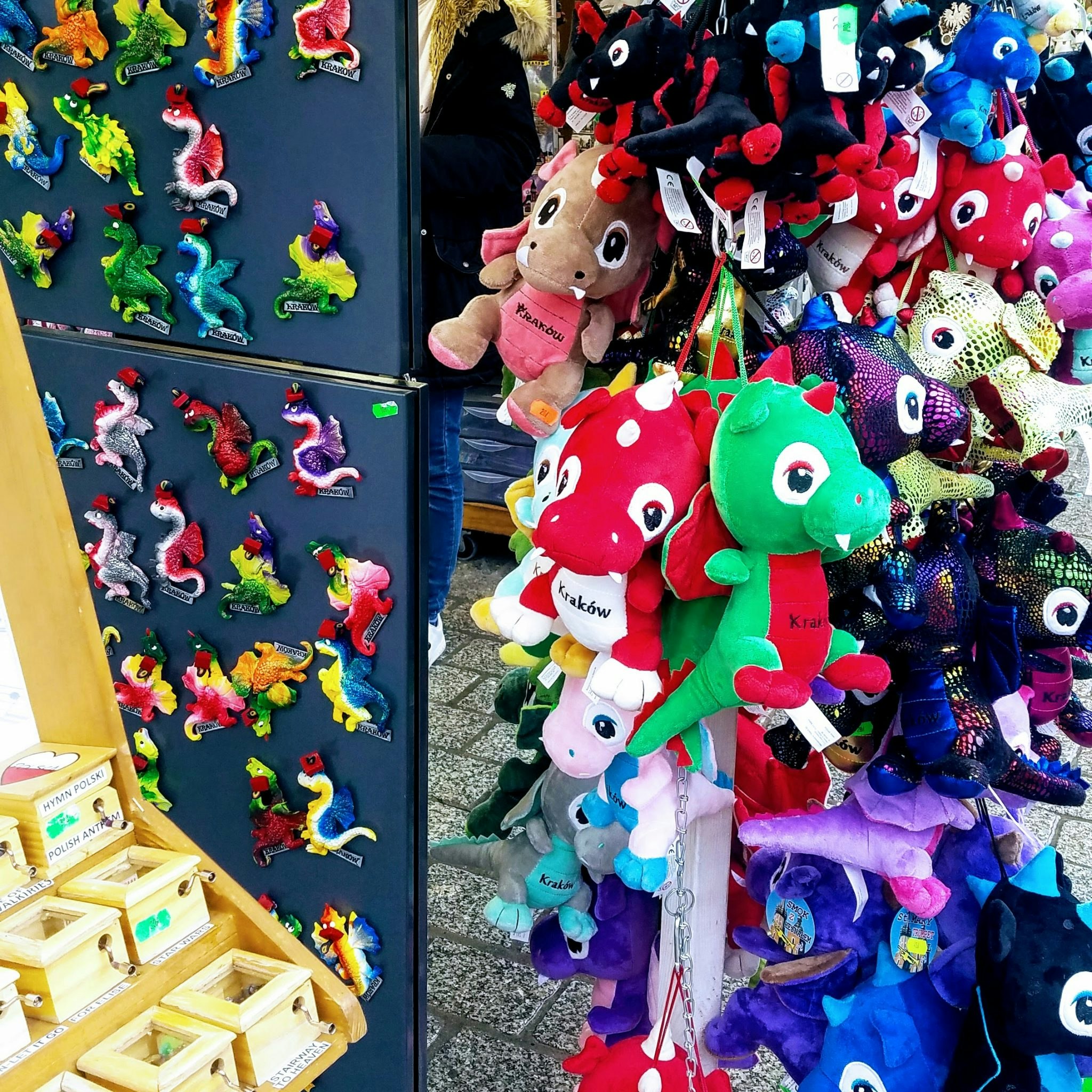 Krakow's tech growth has been rapid.
"The tech scene has changed a lot in the last five years. Even three years ago there were almost no meetups, now you have three or five a day," says Ross Knap, chief executive of CallPage, a Zablocie-based startup that creates software allowing companies to arrange sales calls quickly with the people visiting their websites.
Impact'19, one of the biggest tech conferences in eastern Europe, with more than 6000 attendees, is held in Krakow every year.
While the bigger tech companies flock to Zablocie, many of the smaller ones — around 70 or so —  are housed in the Krakow Technology Park, which offers cheap office space as well as mentoring and accelerator programmes for startups. The Park has been pushing to bring together the tech community not just with meetups and events but also around the #OMGKRK hashtag, says Mateusz Cybula, manager of the technology park's incubator.
Sifted Newsletters
Sifted Newsletter
3x a week
We tell you what's happening across startup Europe — and why it matters.
Piotr Hołubowicz, founder and chief executive of one of the resident companies, Seedia, complains that the tech park is becoming far too crowded, a victim of its own success.
"It used to be one of the best accelerators but now there are too many startups there, and not quite enough space," he says. "We don't have enough warehouses and manufacturing spaces."
Seedia, which makes solar-powered benches where people can charge up their mobile phones and other devices, has been forced to manufacture its benches 100km away in Bielsko, because of lack of space.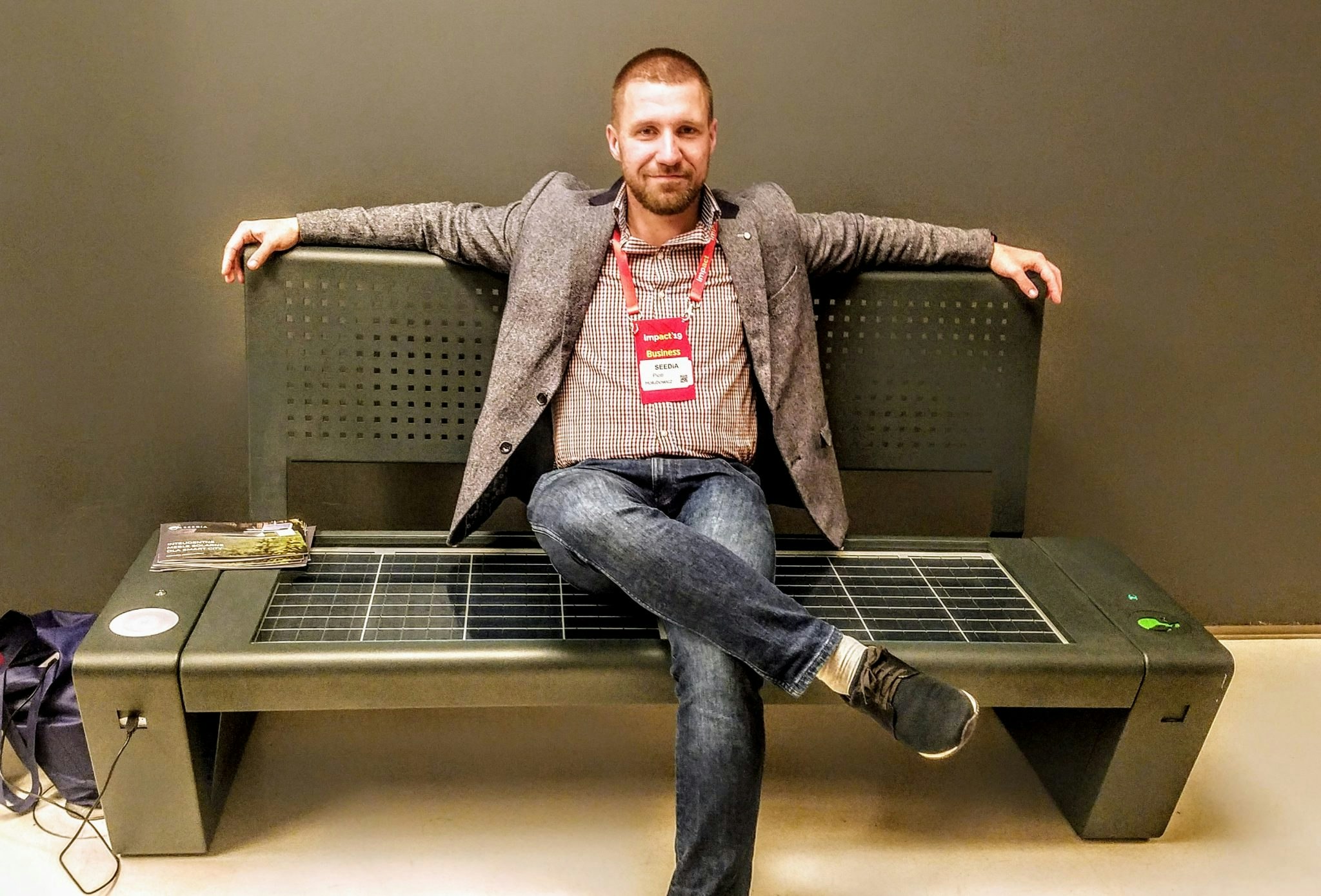 Technical universities - and Ukrainian migrants - provide a stream of engineers
Part of Krakow's tech success is due to the city's three technical universities. A steady stream of affordable engineering talent has attracted big tech companies to the city; names like Motorola, Ericsson, Nokia, Microsoft, Google, IBM are emblazoned in big letters on top of office blocks, where these multinationals have software development houses and technology labs.
"It is about four times cheaper to hire developers here than in Silicon Valley," says Knap (a senior software engineer earns around £31,000 in Krakow, according to PayScale), adding that he feels that having an R&D team based in Krakow gives CallPage an advantage in developing AI tools.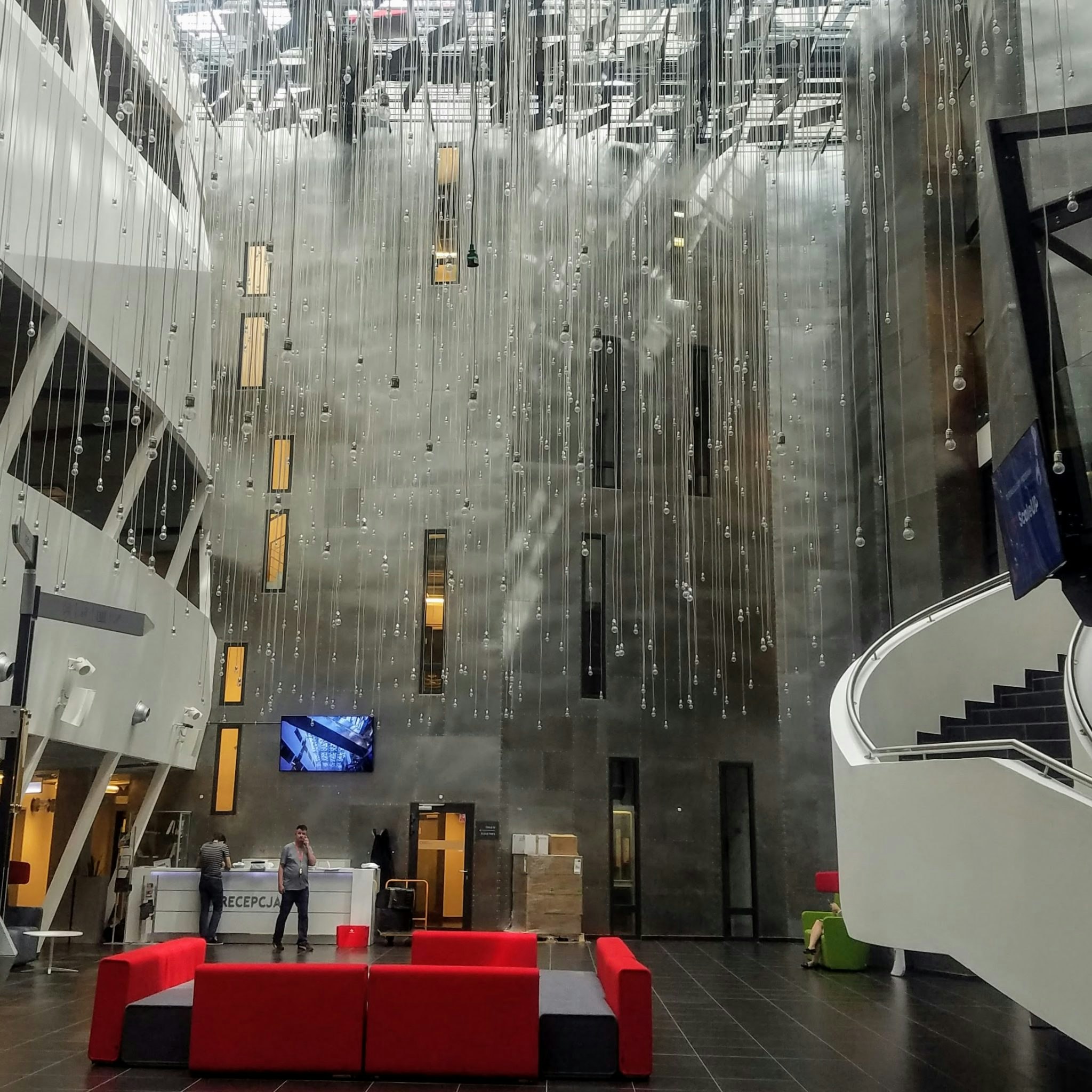 Like many Eastern European countries, Poland had a strong Soviet-inspired engineering and maths heritage that still pays dividends. "We still feel the impact," says Knap.
In addition to the engineering students, Krakow has also benefited from an influx of educated Ukrainian migrants who came across the border after the conflict with Russia began. Knap himself is an example of a trend — he is a Ukrainian who came to Poland to study and ended up staying to create a business.
"Ukrainians don't just come here to work in blue collar jobs, a lot of them are IT developers. It is estimated that there are around 1m Ukrainians working in Poland now and Krakow is a big centre for them," says Malgorzata Kieltyka, founding partners at KG Legal, a technology-focused law firm based in Krakow.
Government tries to stay out of the way
Poland's constitutional crisis, which has seen the country's ruling Law and Justice party try to gain control over the judicial system, has damaged Poland's international standing, but has done little to damp economic activity to date, says Kieltyka.
"It might be a concern if a business finds itself in conflict with public authorities - there is some concern that the government may influence the courts in some decisions," she says. But overall, she says, the ruling party has tried to stay out of the way of startups.
"The fact is that this government needs businesses so that they can fund all the social policies. They have promised people a lot of money — for example giving Pln 500 a month support for every child under 18 — and so the government has to create growth conditions in order to generate income," Kieltyka says.
To this end, Poland has recently passed a number of new laws aimed at making life easier for the country's startups. At the end of last year, the special economic zones where small to medium-sized companies can receive preferential tax breaks were extended to cover all of Poland. In March a simpler form of joint stock company was introduced, with lower share capital requirements and fewer regulations. And from the beginning of this year, a new law has given owners of intellectual property a preferential 5% tax rate for income earned from their invention.
Polish fund of funds helps create a local VC industry
Meanwhile it is getting easier for Polish startups to find funding. PFR Ventures, an arm of the Polish Development Fund, recently set up a PLN 3bn (€700m) fund of funds to help seed the local venture capital industry. It has helped set up 29 VCs in the last 12 months.
"There has always been plenty of EU money for funding projects up to the prototype level," says Maciej Ćwikiewicz, chief executive of PFR Ventures, but after that companies used to struggle for follow-on funding.
"None of the Polish pension funds or insurance companies invest in startups. Typically these institutions would have some allocation to private equity, and a small amount to venture capital. In Poland it is zero," he says. PFR Ventures is hoping to fill some of this gap.
Five of the 29 new VCs recently announced their first investments, totalling PLN 41.6m (€9.68m). One of the largest tranches of money was a PLN 18.5m (€4.3m) seed round for Krakow-based startup Talent Alpha, which has created a platform to help companies find IT workers. The plan is to have hundreds of such investments by 2023, says Paweł Borys, CEO of the Polish Development fund, adding: "We do hope that a Polish unicorn will be among them."
Warsaw-based Docplanner, the healthcare booking app, is currently the closest Polish company to reaching that coveted $1bn valuation status following a €80m funding round in May. But with rapidly growing companies like Brainly in the city, Krakow, too, is on its way to adding a unicorn to its roster of mythical beasts.