Klarna is Europe's titan of Buy Now Pay Later (BNPL).
The Swedish company is now valued at $11bn and is Europe's second most highly-valued startup, allowing shoppers to defer payments on goods at no cost.
But Klarna's stronghold in Europe is slowly coming under attack from a wave of new BNPL startups.
Among them are Scalapay, Twisto and France's Alma, who all announced fundraises of between €16m and €49m this month.
This follows a record funding year in 2020 for the BNPL sector, which raised $1.5bn globally according to CB Insights, and prompted a strong public listing by Affirm in the US a fortnight ago.
The map below showcases Europe's 'Buy Now Pay Later' market, including its top startups.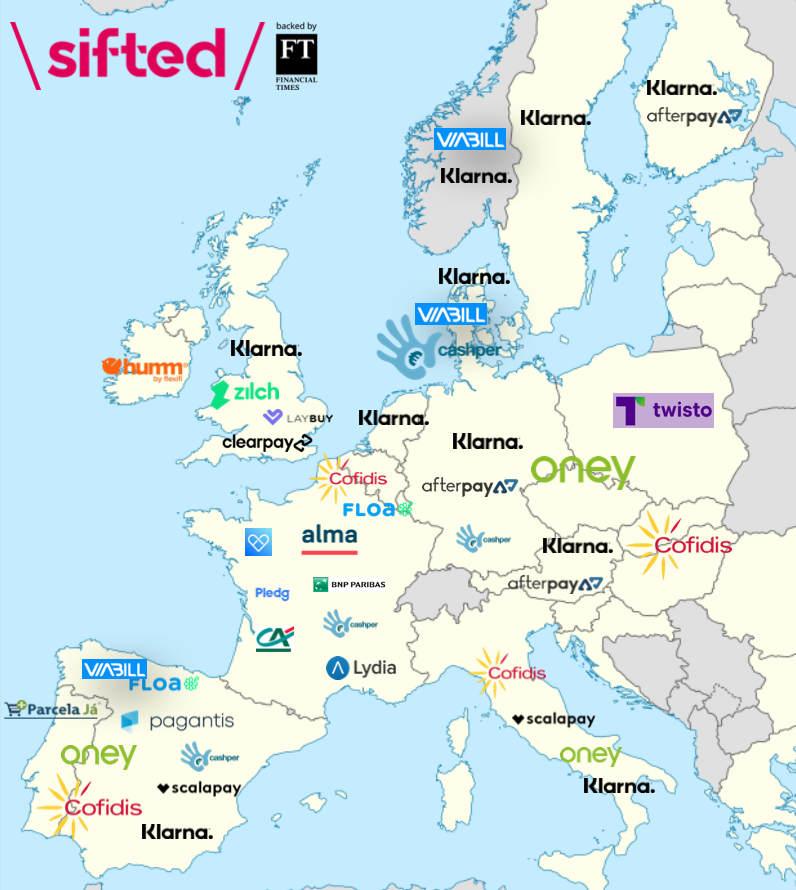 Note that Klarna is now in 12 European countries, having recently expanded into Italy (it acquired Moneymour there in 2020).
Meet the mini-Klarnas
It's worth looking a little closer at the new BNPL startups and their varying products.
Alma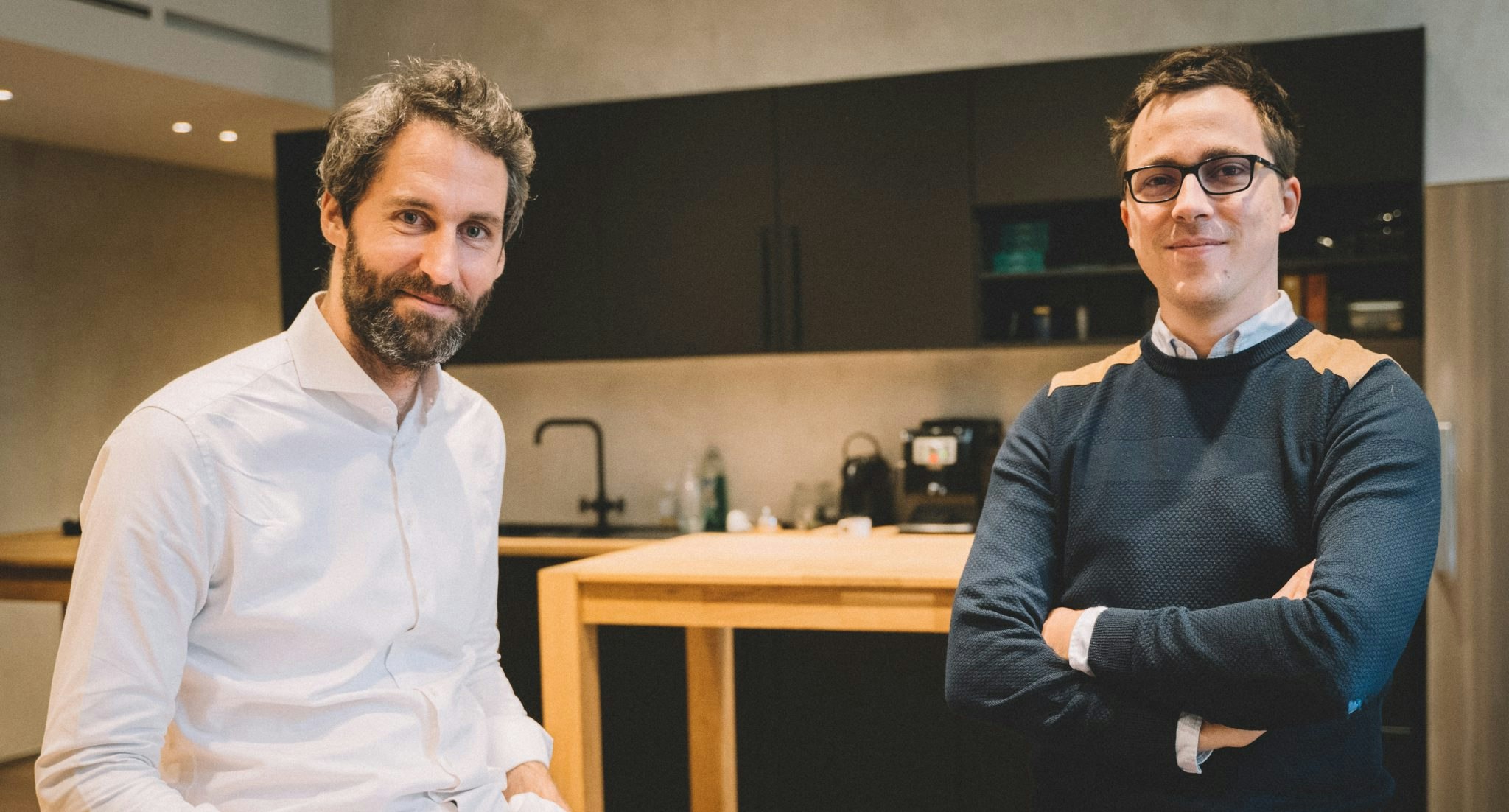 HQ: France. Also looking to move into UK, Belgium, Italy, and beyond.
Funding: €62.5m (its €49m Series B was announced today)
Notes: Alma reaped the benefits of locked-down shoppers and a retail sector in shock, telling Sifted it saw "very strong growth" during lockdown and onboarded hundreds of merchants every month.
Led by Louis Chatriot — a well-respected, second-time founder — Alma boasts a unique credit scoring system, providing instant lending decisions to shoppers.
Divido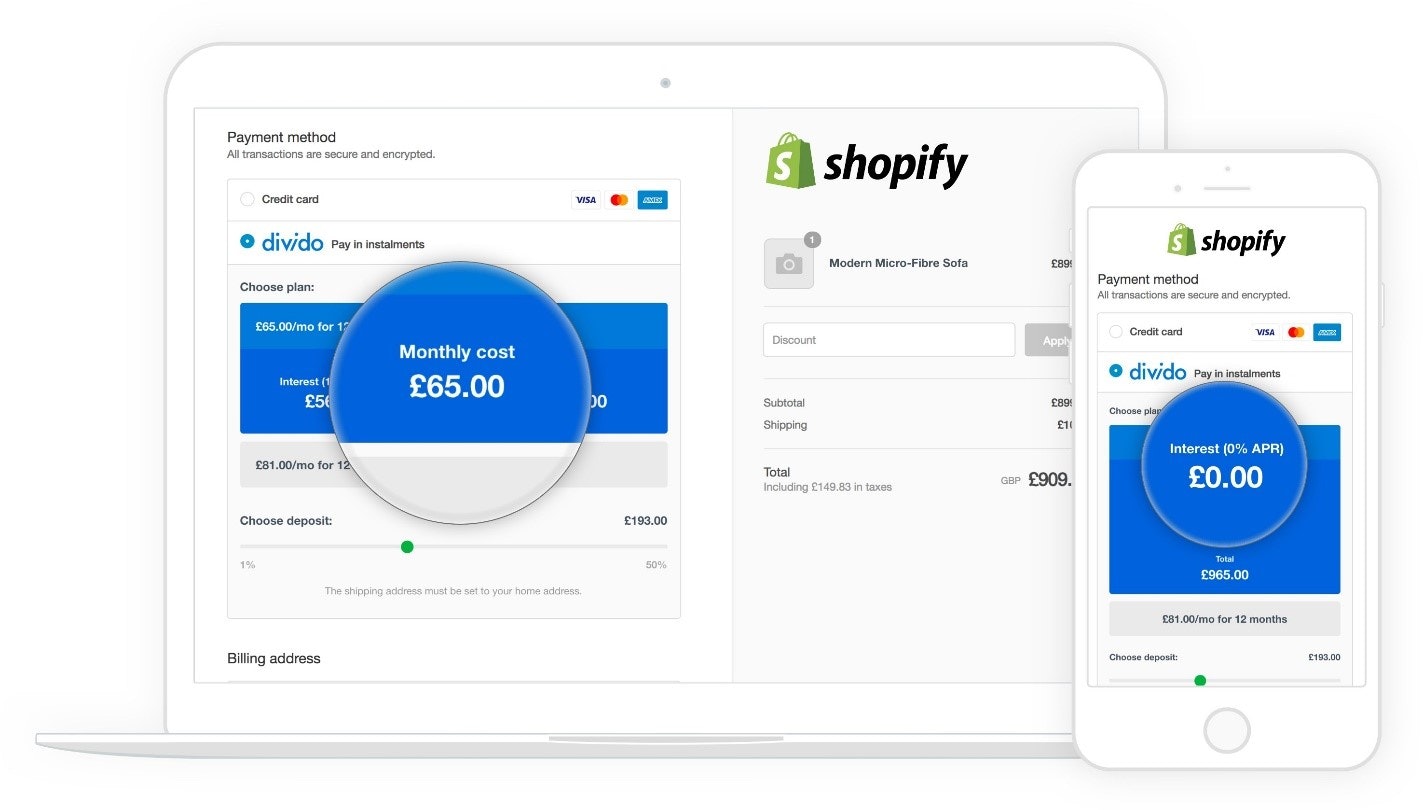 HQ: UK. Now works with banks in Italy, Scandinavia, France and Germany.
Funding: €16.1m
Notes: Divido is another consumer offering, but does not front the loans itself. Instead, it integrates with over 30 banks that process the debt. Divido simply handles the partnership and integration with merchants.
Twisto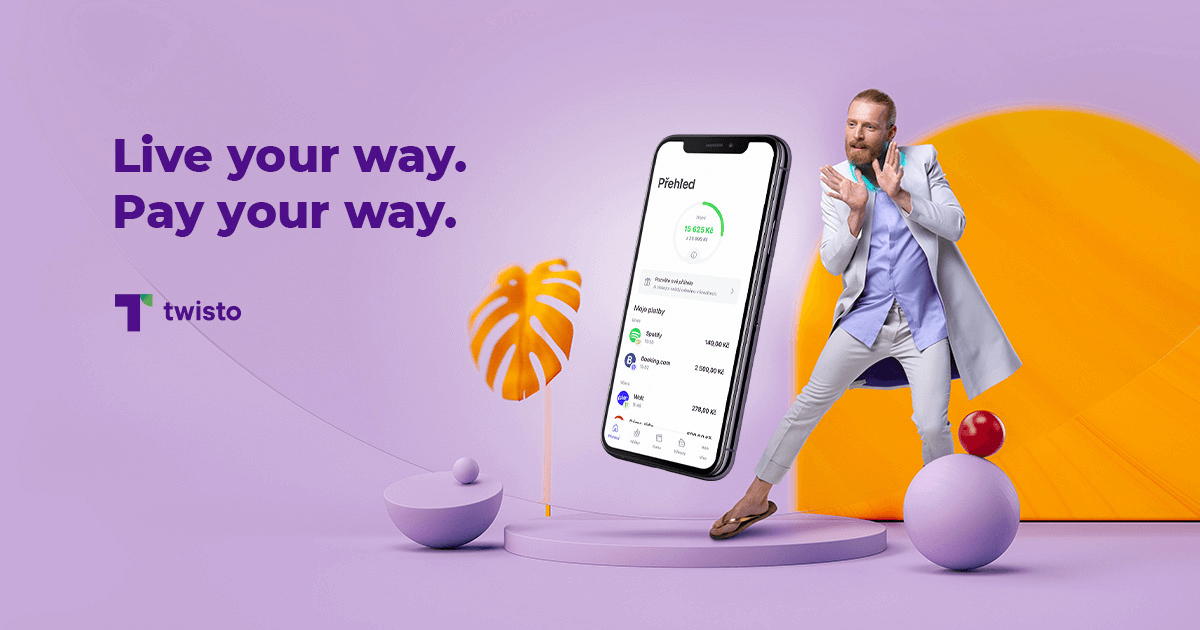 HQ: Czech Republic. Now also live in Poland and looking at Romania next.
Funding: €36.8m
Notes: Backed by the likes of Finch Capital and ING Bank, Twisto is one to watch as it races across Central Europe. Founded in 2013, 1.6m customers have now used its app. It is now hoping to also become the top BNPL player in Poland, taking on current leader PayPo.
Scalapay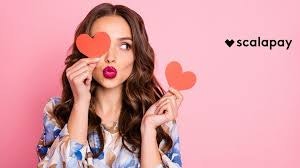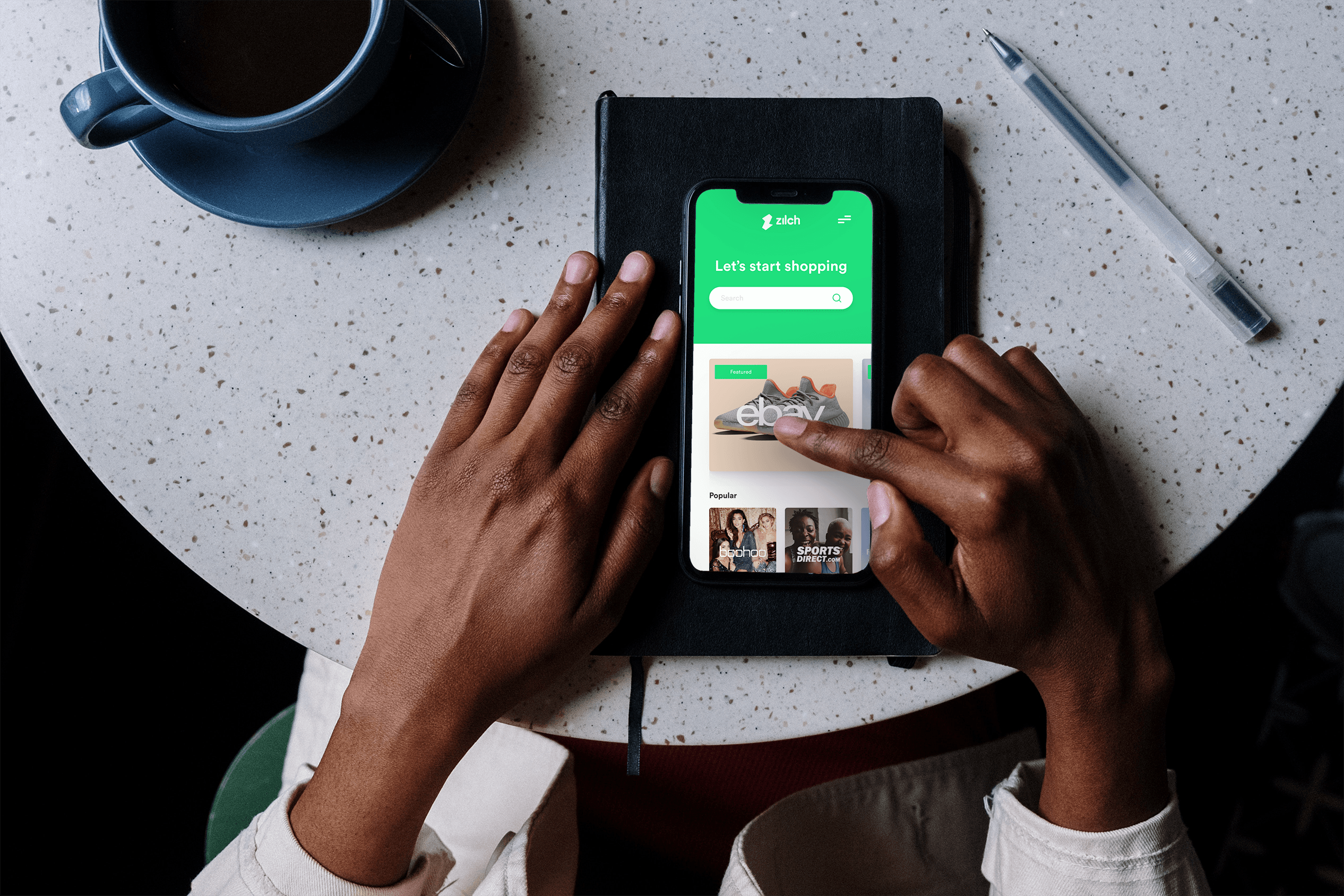 HQ: UK
Funding: €36.4m
Notes:  Zilch has launched what it dubs "an American Express for millennials and Gen Z", offering a card with a personalised credit line which is then paid back in installments. The company has won a rare consumer credit license from the UK regulator, the FCA, and recently hit the 100k user milestone.
ViaBill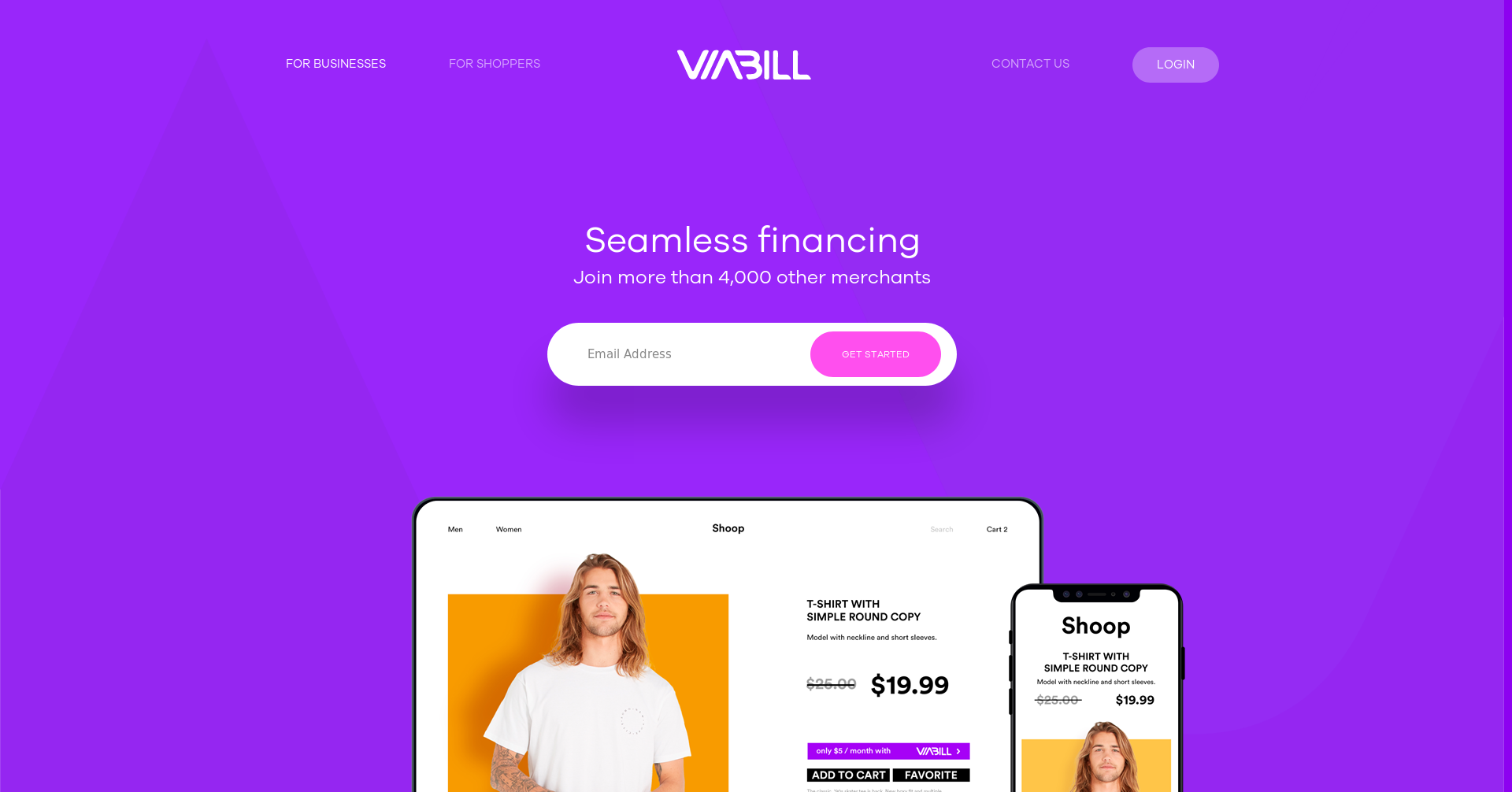 HQ: Denmark. Now also in Spain.
Funding: $10m (plus €40m in debt)
Notes: Denmark's ViaBill counts over 900 merchants. Similar to Zilch, it gives users a capped account of 2k kr, which can be used to shop in online stores and paid back in installments.
Klarna's CEO Sebastian Siemiatkowski himself has acknowledged the threat these newer players pose.
He recently told Sifted he "worr[ies] about other startups more than PayPal," explaining:
"I run around [the office] and I say 'Have you seen this startup.' And they say 'oh my god, here he comes again.'
"I always look at the smallest… [I'll say] like this little company here in Prague, they're doing something really exciting."
Indeed, Europe is still wide open to disruption.
"You've actually got no real European player [yet]," Alma chief Louis Chatriot tells Sifted. "Klarna is missing from France, Central Europe, and more...If you talk to big French retailers, and ask what countries they're in, Klarna isn't in that many [of them].".
Alma now plans on filling the 'Klarna' gap itself by offering merchants a comprehensive offering across Europe, buoyed by its latest €49m Series B.
While having begun as a localised provider in France, Alma is now among the most ambitious BNPL startups in Europe.
Investment boom
Despite continued questions about the ethics of BNPL, VCs are keen to get a piece of this fast-growing pie (as shown below).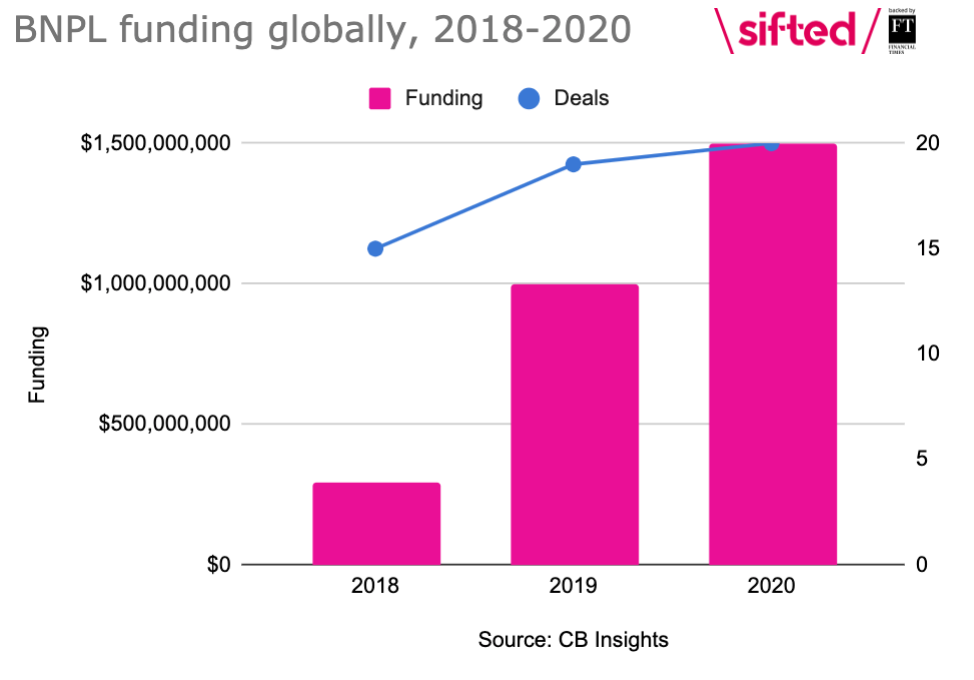 This boom is linked to BNPL's growing popularity, especially in Europe.
By 2025, BNPL volumes in Europe are predicted to hit $357bn, constituting nearly half of the entire global estimate, and 30% of all estimated ecommerce spend.
There's also a clear exit path for these startups, whose hard-earned merchant base constitutes an attractive asset.
For instance, Spanish BNPL player Pagantis was recently acquired by Clearpay as part of its expansion strategy.
Uphill battle
It is also looking to double down in the UK, using its war chest to overcome any Brexit barriers and to halt newcomers like Zilch.
Isabel Woodford is Sifted's fintech correspondent. She tweets from @i_woodford