Klarna, Europe's most-valuable private fintech, has seen its top line swell during the global lockdown, as retailers and shoppers flock online.
Klarna's commercial vice president, Luke Griffiths, told Sifted in an interview that the Swedish 'buy now, pay later' (BNPL) provider had profited from the disruption of recent months.
"We've seen a positive effect overall on volumes and revenue, [meaning] we're trading ahead of where we were in February," Griffiths said. "[Retail] people are having to invest in digital. So they're enabling Klarna to improve the e-commerce experience."
Klarna is one of several 'buy now, pay later' companies that give customers the option to pay for online purchases belatedly, either in a single repayment or in instalments. This can help fuel retail sales and, in return, each new retailer pays Klarna an upfront contractual fee as well as commission on each transaction (and loan).
Griffiths reported a 20% increase in new UK merchants going live with Klarna's payment portal in April, compared to March, and a 21% jump in new US merchants.*
Klarna's gains highlight how startups with ties to the booming, diverse e-commerce sector have been cushioned from the worse effects of the lockdown, and some have even thrived.
Indeed, the jump in new e-commerce clients has outweighed the impact of Klarna having initially tightened its credit policy in response to Covid-19, and a freeze in loan repayments.
Griffiths says the high calibre of new merchants has also helped attract a wave of (apparently) more reliable borrowers. As a result, Klarna has in fact grown its lending book and recorded a "significant" increase in global transactions overall.
"We're not lending to riskier consumers... we're accepting [more], better quality customers," Griffiths explained.
Klarna has also avoided furloughing staff and says it has no plans to do so.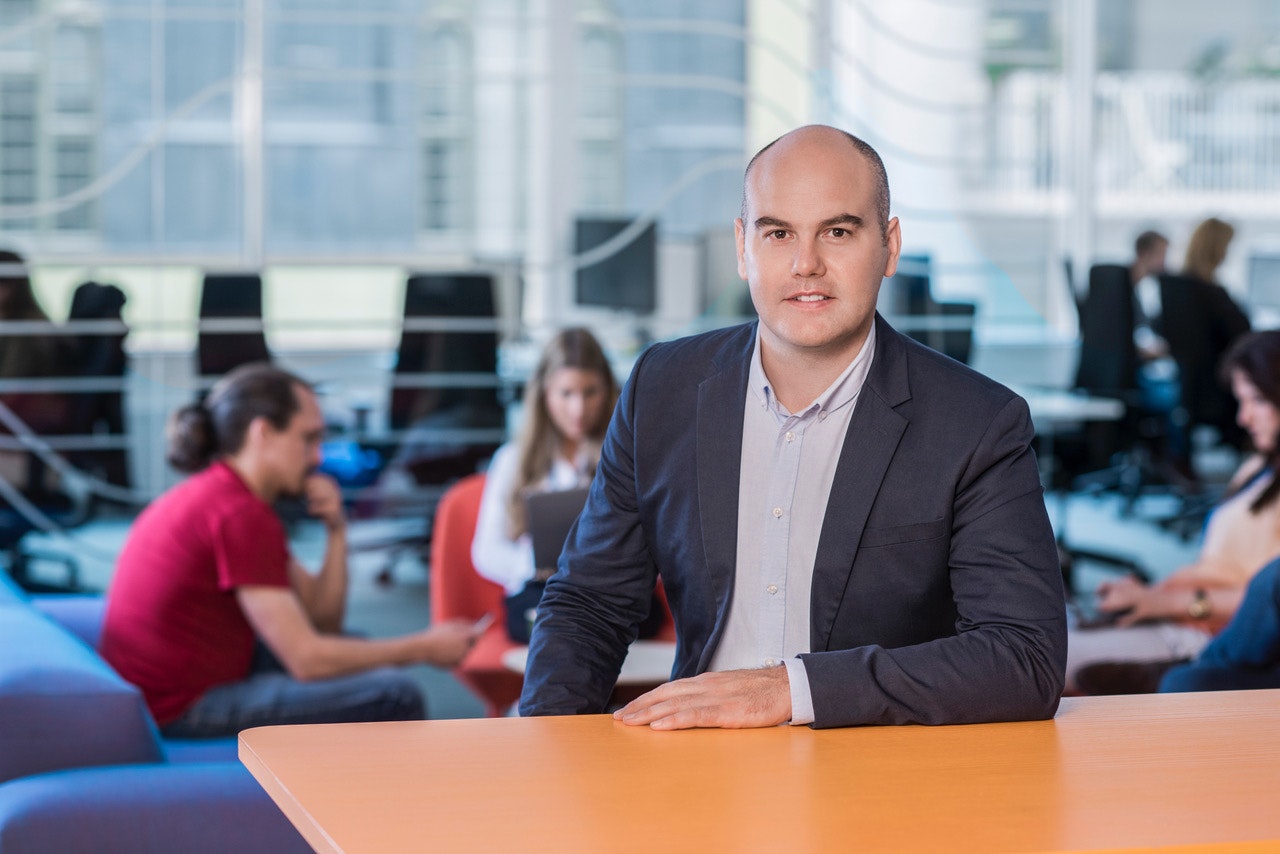 Over the worse?
While Klarna has grown its loan book and revenues, the company could still see a damaging rise in credit defaults.
Indeed, as a consumer lender, some have warned that Klarna and its peers could be hurt by the pandemic, as borrowers struggle to repay their loans and result in heavy losses.
The company declined to share its current repayment rate, but acknowledged there'd been a spike in customers asking to "freeze" their repayments as finances got trickier.
"We did see an increase in consumers contacting us saying they were having difficulty repaying," Griffiths said.
Unlike most lenders, Klarna does not profit when users delay repayments. Instead of charging users interest or fines, it simply does not allow them to borrow more.
Therefore, although Klarna denied a rise in official "defaults", the company does have a backlog of late repayments - meaning the threat of consumer losses has not completely disappeared. This could worsen if employment rates across Europe rise as furlough schemes evaporate.
Still, overall, the fintech is arguably better insulated than traditional lenders. Most of its "pay later" products are limited to £500 per person and have short 30-day or 60-day repayment windows, so the company gets timely insights into its loss exposure and can adjust its lending strategy accordingly.
"We're pretty comfortable with the protections that we have in place and any exposure to losses. We have limits that we have to operate to... Those are all performing well. We're still lending within parameters," Griffiths said.
He also argued Klarna is somewhat protected by having a loan book that's spread across 17 geographies, including 'safer' markets like Sweden. That's allowed it to comfortably reduce lending volumes in places such as the US.
"In short, we are a bit more resilient [than most]."
A boost for the sector
It's been a mixed bag for the fintech sector over the past few months; trading apps and banking-infrastructure providers have thrived, while European digital banks have seen a dip in activity and dampened forecasts.
But, 'buy now, pay later' fintechs are among those benefiting the most, thanks to the e-commerce boom.
It's not just Klarna. French competitor Alma is also reaping the benefits of locked-down shoppers and a retail sector in shock, telling Sifted it's seen "very strong growth" that looks set to outlive the virus.
"Covid has, if anything, accelerated Alma," says chief executive Louis Chatriot. "What is interesting is that it is structural growth, it's new merchants using Alma. Lots of merchants are using this period to really rethink how they run their business and invest in their e-commerce channel, and as a result we are now onboarding hundreds of merchants every month, with no signs of stopping." 
Chatriot — a well-respected, second-time founder — also puts faith in Alma's unique credit scoring system to provide both instant and reliable lending decisions to shoppers. Nonetheless, he declined to share the company's default rate — noting only that it was expected to increase as a result of coronavirus.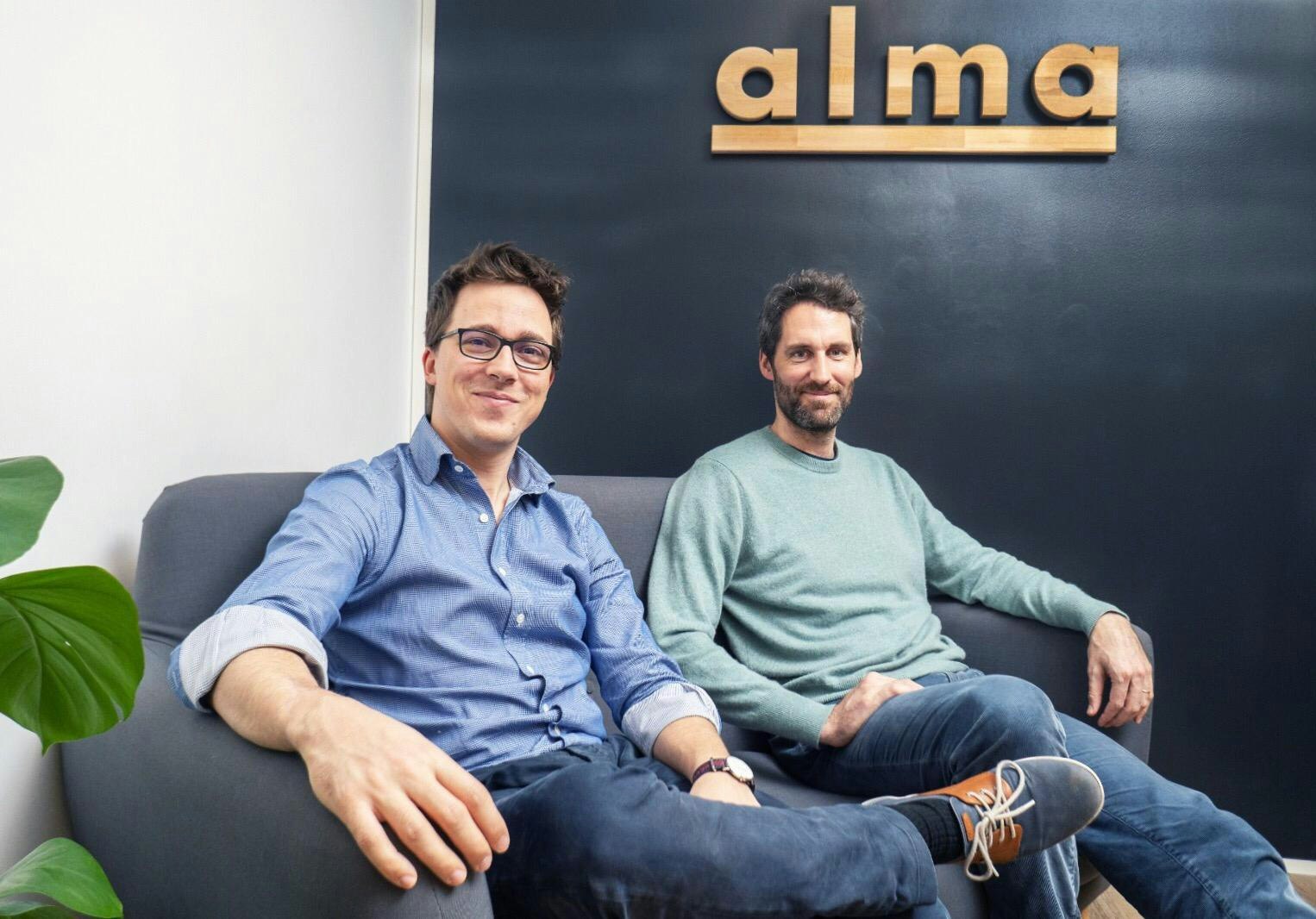 The public markets also seem to be optimistic about the future of the BNPL sector, with Australian-listed Afterpay's share price surging since April. Afterpay also welcomed a fresh bout of Chinese capital last month.
Now, it'll be a 'battle for the best' as Klarna takes on AfterPay in the US. Griffiths also revealed Klarna is planning to enter France — a notoriously tricky regulatory environment for debt.
Local competitor Alma — which is over 10 years younger than Klarna — says it'll be a struggle for the outsider.
"Going to France would mean adapting to a system they don't know at all. There's no credit score system which they rely on," Chatriot warned. "France is really a challenge for Klarna. It's been trying since 2012... It will be very very hard."
Another area of competition for BNPL providers will be around in-person sales as lockdown eases, by offering credit solutions for brick-and-mortar stores as well as online.
Alma, for instance, has developed a 'Pay By Link' solution so shoppers can agree to pay in instalments in-shop too. The company takes 3-4% of each sale in commission.
* The growth figure for the US compares the number of merchants signed up in May versus the average signed up across January and February.