Regina Overchyk has been involved with Kiev's startup scene since 2012. She is one of the organisers of Silicon Drinkabout Kiev, and an acceleration manager for global startup network Seedstars. She used to run Ukraine's only angel investor network, UAngel.
What is Kiev's biggest strength, as a startup hub?
Prices. Compared to other European cities, it's still more lucrative to move to Kiev to start a business. Right now, programmers and engineers' salaries are pretty compatible, compared to other companies in Europe – but still high compared to other Ukrainian salaries. The city's on the rise in terms of cultural life, restaurants and clubs – and the prices there are also pretty cheap. A lot of young people really enjoy that.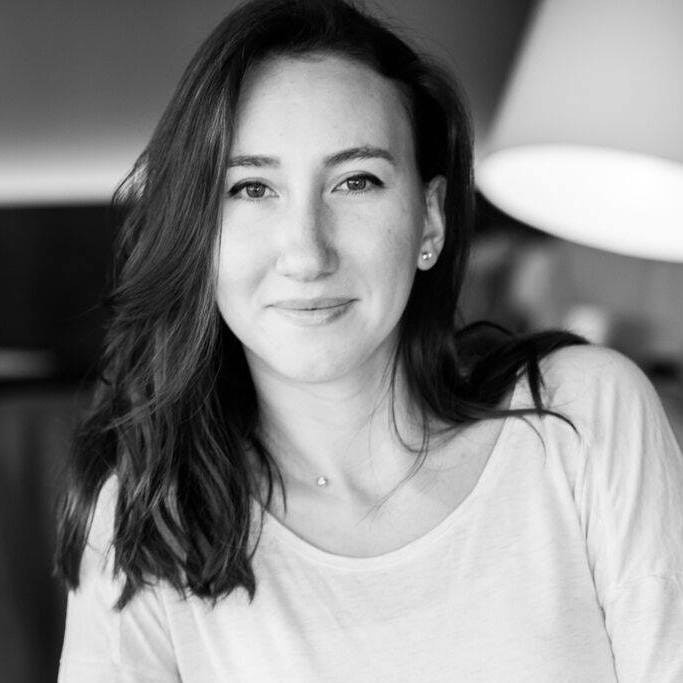 What is the biggest challenge for the hub?
There are not a lot of funding opportunities. Previously we had a lot of accelerators but didn't have sufficient private investors. We had a few funds which could give pre round A or round A funds, but a Ukrainian round A isn't a UK or a US round A. Right now the private investor and very early investment opportunities are not that diverse, and there are not that many resources. This initial support is one of the problems.
We now have a bunch of accelerators. There was a time when we lacked those, and during the revolution in 2014, a bunch of those closed. Now there are some B2B accelerators, a civic tech accelerator and corporate accelerators.
During the revolution, international investors got scared away. It was hard to get external investment. Ukraine was like a red flag for international investors because of political insecurities. We previously had a big conference called IDCEE, which was attracting good international speakers and investors. But after the revolution it was hard to bring people in – and international investors were usually a big chunk of the target audience.
During the revolution, international investors got scared

away
Now it's better. The government recently announced a new €1.6m fund to invest in startups.
In what ways has it changed over the last five years?
Now the startup community is really active. I think the number of engineers grew.
There are lots of new players. We have Unit City, a techno park which is doing a lot of work. It is still in the process of construction, but has been operating for about two years. It has a huge plan to build something like a small city. It has two or three buildings now, and there are plans for flats. It also has a branch of a French coding school, Ecole42, and a coworking space, where you can just rent out a seat. Then it has recently built a coworking space where companies can rent out floors and build their own offices. There are also huge outsourcing companies there, and a corporate accelerator (Radar Tech) as well. Unit City tries to bring together a lot of the players in the network, and there are lots of events going on.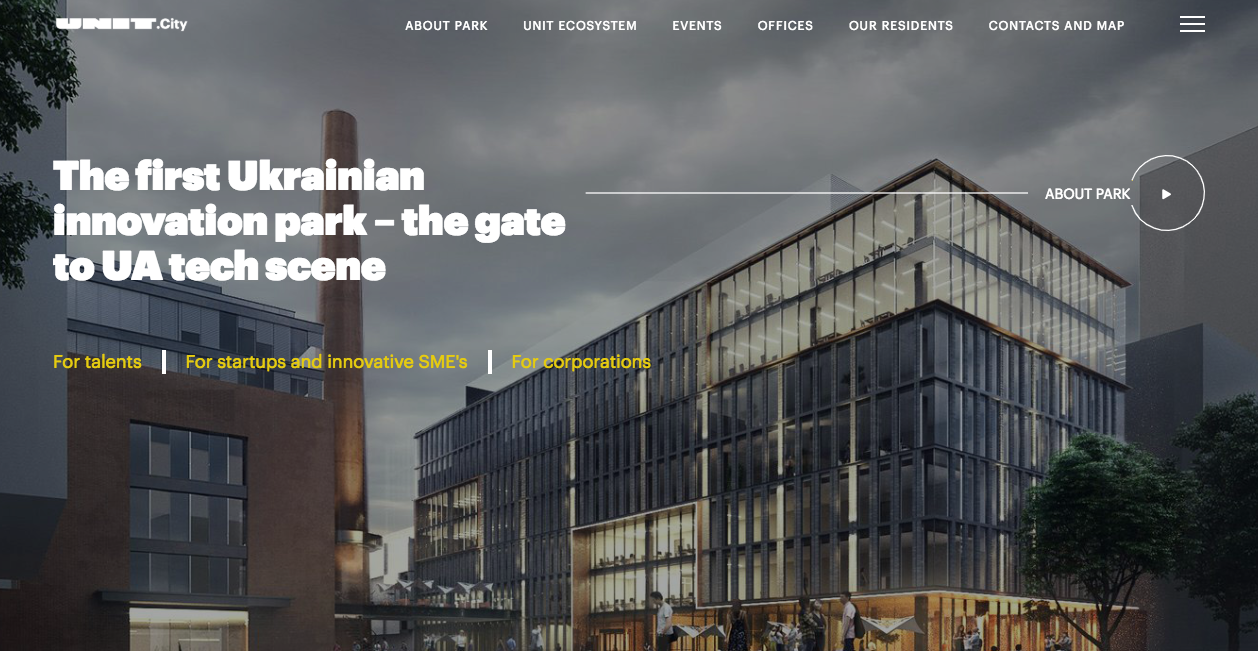 How easy is it to hire people?
It's pretty good in terms of engineering, but lacks in marketing and sales talent. As in other markets, it's also hard to recruit for more mature positions.
From talking to people, going to the Silicon Drinkabout meetup, you feel the IT vibe of the city. There are a few very good technical universities, not only in Kiev but in other cities as well. They produce a lot of graduates every year. One of the biggest is in Kiev - Kiev Polytechnic University - which has an internal fund, accelerator and incubator.
Engineering is also popular; it's convenient, you can work whenever, work from home, and salaries are really good compared to average Ukrainian salaries. Plus there are chances to work for international companies, often paid in euros or US dollars, which convert well in Ukraine.
There's competition between startups and outsourcing

companies
Outsourcing has been and still is on the rise. There are big companies with 200 or 300 staff doing projects for European and American customers, offering good salaries, which can be a negative thing for people starting companies in Kiev. There's competition between startups and outsourcing companies.
What are some of the daily frustrations?
Traffic. Commuting by car is becoming frustrating, but the metro is really good.
There are a lot of coworking spaces, but for those who do not want to sit in an open space, smaller offices to rent out might be harder to find. You have to go to a real estate agent, as you would for business properties or flats.
Quick questions:
Where is the best place to meet people?
Unit City events are pretty frequent, and coworking spaces like Chasopys also have events almost every evening.
There are so many events now; people sometimes have to try to stay inside to work. There are some calendars where you can screen what's going on – lectures, workshops, meetups, conferences. Even conferences are becoming pretty frequent – there were around five or six in November and December.
Who do you need to know?
Alyona Kalibaba, director of coworking space Chasopys and on the board of the Radar Tech corporate accelerator
Olga Afanasyeva, executive director at the Ukrainian Venture Capital and Private Equity Association
Anastasiya Sleptsova, founder of a consultancy for startups and cofounder of the Black Sea Summit IT conference
Biggest startup success story from the hub?
Grammarly, an editing tool founded in 2009, which raised $110m in 2017 and claims more than 10 million international users
MacPaw, a 10-year-old company which makes apps for Apple Macs
Jooble, a job search engine, founded in 2007
Readdle, an IoS app developer, also founded in 2007
Petcube, a hardware startup founded in 2012, which is now headquartered in San Francisco. It makes products for pet owners to track their animals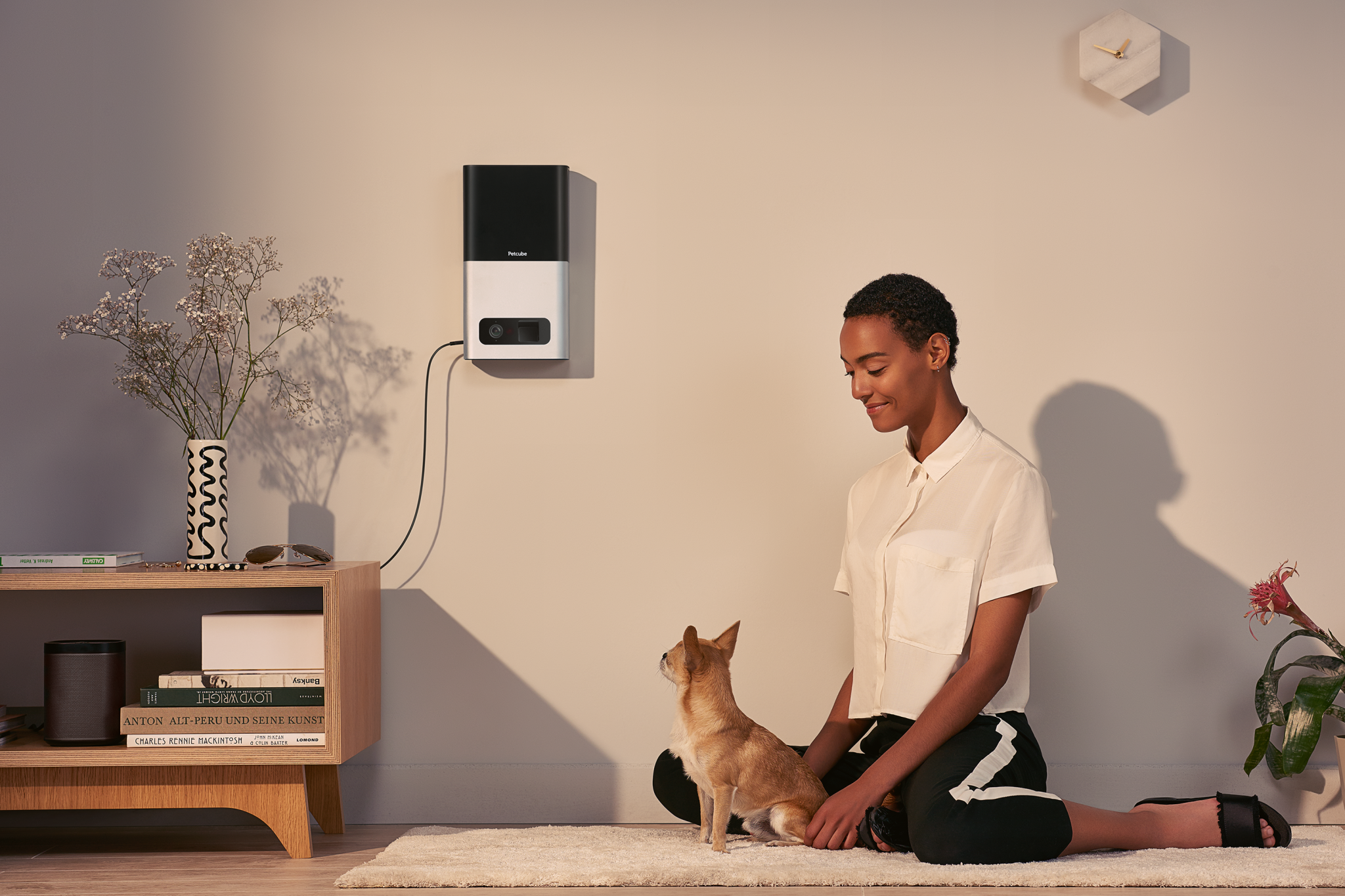 Preply, a tutoring platform founded in 2012, which has more than 100,000 users globally, and is reportedly opening a second office in Barcelona this year
I'm not sure to call them head offices or just offices, but usually startups end up opening offices somewhere else. Most of them aim at global expansion, so might open up in the US or the UK or Barcelona. They keep a Ukrainian office as well - it's cheaper, and there are good engineers, so they see the values and perks of having a product and engineering office in Ukraine, and marketing and sales teams based abroad.
Best place to work?
Each metro station has some coworking spaces nearby. Unit City and Chasopys are the most popular ones. There's also Coworking Platforma and iHub.  
Which are the best accelerators or incubators?
There are not that many, so people can't select based on niche. There's a new B2B one, just one classical one, then the corporate accelerator in Unit City: Radar Tech. It's been hard to get some international names; usually they have a pretty high fee for partners when they enter a new city, and usually want a local partner. There's no local partner able to cover that.
The [Estonian B2B startup accelerator] Startup Wise Guys come to Kiev once every two or three months, have sourcing events here, and in every batch there are usually two or three startups from Ukraine. Startup Wise Guys see potential in Ukraine.
Which newsletters or sites are the ones to follow?
Ain.ua and MC Today – but they are all in Russian. We do not yet have an English one.
Which universities and research centres are influential in the city?
There are not many entrepreneurship programmes. There are some business schools in Lviv and Kiev. There's an economics faculty at Taras Shevchenko National University.