On the outskirts of Paris, just beyond the ring road that separates the city from the suburbs, there's a grey, angular building. Outside, a group of delivery drivers wait on motorbikes, with Deliveroo and UberEats bags on the back. One by one, they collect the next delivery and zip off to their destination. 
The building is a dark kitchen — a place where businesses cook meals solely to be sold on delivery apps, with no consumer-facing venue. After the pandemic hit and the numbers of people ordering food online skyrocketed, more and more dark kitchens have been set up to capitalise on the trend. 
What's notable about this particular kitchen in the Parisian suburbs is it's part of a growing network of companies majority owned by Travis Kalanick — the controversial cofounder of Uber whose dark kitchen ventures have been backed by a $400m investment from the Saudi Arabian government.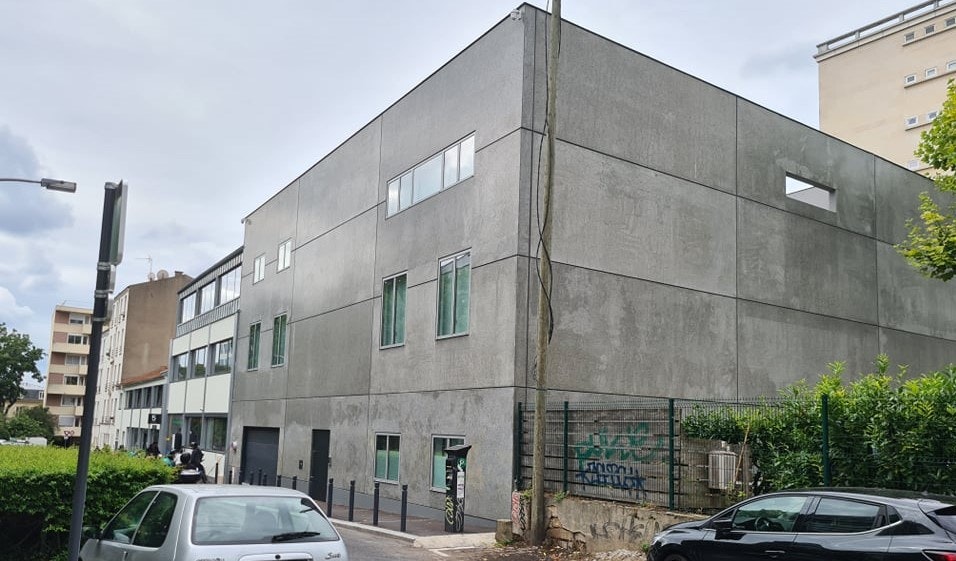 The often elusive company and its tactics have been documented in the US, where it began, but now company filings show that in the past year Kalanick has been upping the ante in Europe too. 
"The crazy thing is that they've built a large company across Europe, all completely in secret," a source who has had dealings with the company told Sifted. 
As the founder of Uber, Kalanick has proven his ability to build big, trend-setting businesses. Now he's turned his hand to dark kitchens, and with deep-pocketed investors, he could prove strong competition for other dark kitchen operators in Europe such as Glovo, Deliveroo, Karma Kitchen and Curb. 
Kalanick did not respond to requests for comment.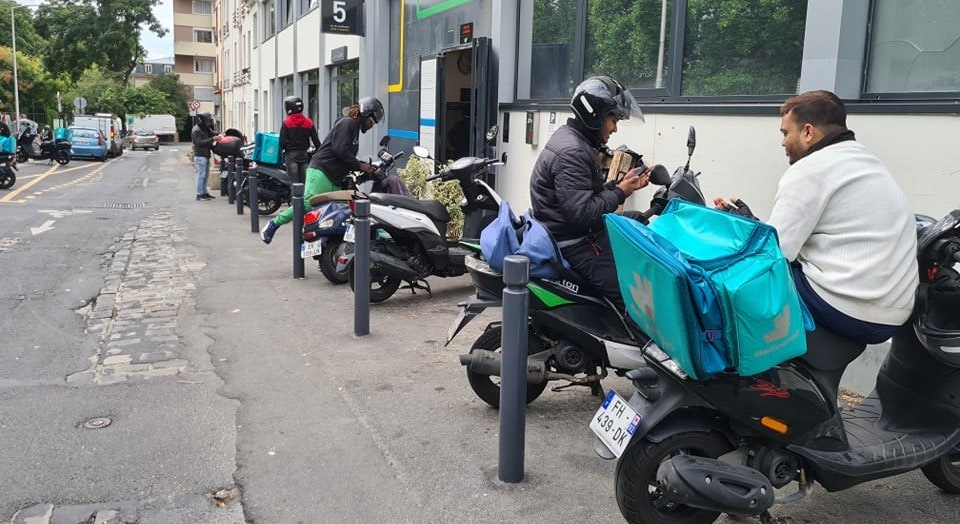 From Uber to dark kitchens
Kalanick stepped down from Uber in 2017. After cashing in his shares he bought a majority stake in Los Angeles-based City Storage Systems, the parent company of CloudKitchens, which rents out commercial kitchen space to restaurants to open dark kitchens.
CloudKitchens has become infamous in the US for its secrecy — reports show that it opens up shell companies to prevent links between individual rental sites and the parent company. Reports also suggest that prospective employees are asked to sign NDAs before even taking a phone screening interview, and that once hired by the company, they're prevented from publicising where they work on LinkedIn. 
When the team acquires a property, they use a shell limited-liability company (LLC), a common real-estate strategy. The LLC shields the identity of the owner and helps insulate the parent company from liabilities, say the same reports. When Business Insider and Vice reported on this activity, CloudKitchens declined to comment.
To Europe with Cooklane
Kalanick's first move into European dark kitchens came in 2018, when CloudKitchens' parent company, City Storage Systems, acquired British startup Foodstars, a company with over 100 kitchens across London and its surrounding area. Kalanick's work with Foodstars is relatively well documented in the press. 
In the rest of Europe, operations are, thus far, further away from the public eye. But public company filings analysed by Sifted suggest that Kalanick has been rapidly expanding into the continent under a new brand called Cooklane. 
In France, Sifted found 10 companies where Kalanick is listed as the indirect beneficial majority owner — Paris Reille, New Commercial Industries FRA SAS, NCI SPV 5 FRA, NCI SPV 7 FRA, NCI HOLDCO, Otter Operations France, Future Foods France, Boulogne Jaures, Ivry Thorez and Gentilly Anjolvy. 
Six of them are described as real estate and land rental companies; two as fund management companies, one as an intellectual property company and another as a computer program company.
All except one of the businesses in France are registered at the same address, an office building on a busy street in the centre of Paris which Sifted visited.
The last business, Gentilly Anjolvy, is registered at the grey, angular building in the suburbs which Sifted visited, which is operating a dark kitchen. 
The mysterious Cooklane
On the website of this dark kitchen in the suburbs, the privacy policy is attributed to a company called Cooklane Montreuil. 
Cooklane is a company that provides dark kitchens. On its website it says it now has kitchens available across Europe. As well as renting kitchen space, the company says it can provide delivery app marketing services and offer technology for businesses to manage and optimise their orders. 
Company filings also show that one of Kalanick's businesses in France, Paris Reille, is the official company name of Cooklane in France. Two sources confirmed to Sifted that it's the name of Kalanick's enterprise in Europe, and Spanish publication El Confidencial has also linked Kalanick to Cooklane. 
It's unclear how many kitchens Cooklane has in the premises in the Paris suburbs, or how operational they currently are, but the company filings paint a picture of a rapidly expanding real estate and dark kitchen rental empire.
In December last year, for example, Courtepaille, a French restaurant chain with 300 venues across the country, signed a deal with Cooklane to use kitchens in the Paris suburbs.
Sifted has made repeated attempts to reach Cooklane for comment, via phone and email, but did not get any response.

Spain, Italy and Germany
Sifted was able to find the most documents in France, but there are signs of rapid expansion across the continent as well. 
In Spain, we found three companies with people linked to Kalanick listed as the staff. They are New Logistic and Industrial Services SL, Canillas Comercial Services SL and Otter Operations SL. 
The staff include Michael Goff and Matthew Staight, listed as the directors of Foodstars, and Jan-Philip Wesenberg, who used to work for Uber and who's listed in the company filings for the French companies, and a man called Alan Honan. Sifted could not confirm the ownership of the three Spanish companies. 
The companies are listed at an address in Madrid, where Spanish newspaper, El Confidencial, reported there are 38 dark kitchens. The publication said people living next to the site had put in requests for information from the Municipal Police and had eventually found the company name behind them: Cooklane. Again, we don't know how operational the kitchens are.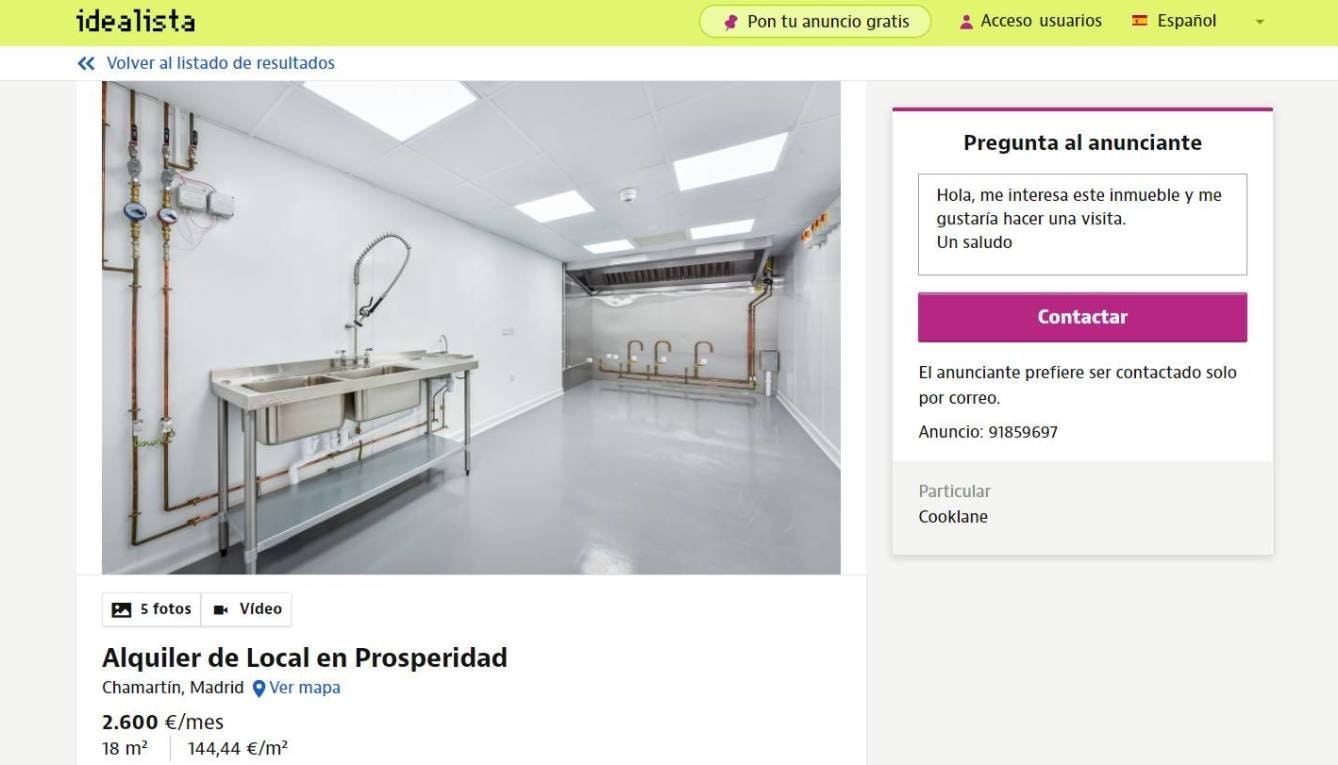 There are traces of similar things happening in Berlin and Bergamo, Italy, too. In Berlin, public records show one company called Industrial Kitchen Solutions DE GmbH with the management registered as Goff and Wesenberg. 
In Bergamo, a company called ITA LOGISTICS SOLUTIONS SRL was registered, described as a real estate business, and with Anthony Vaslin listed as staff — he, again, appears in the management of Kalanick's French businesses, and has, on one website, been described as the director of Cooklane. Another company, Future Foods ITA SRL, is listed at the same address and has Foodstars' director Matthew Staight listed as the principal.
Sifted was not able to confirm ownership of the Italian or German companies. 
In Belgium, local media reported that Brussels rejected a plan for a large dark kitchen from Cooklane.   
Secrecy
In the company filings for Kalanick's European companies, the names of five men come up repeatedly as directors, principals or administrators: Anthony Vaslin, Michael Goff, Matthew Staight, Alan Honan and Jan-Philip Wesenberg.
Vaslin used to work at Coople Switzerland, a staffing platform for retail companies. On his LinkedIn, he's now described as the 'General Manager of a Stealth Startup.' Wesenberg, who used to work at Uber, has listed his current activity as 'Building a company, Private.' 
When Sifted contacted Honan, who calls himself an investor and advisor on LinkedIn, for further information on Cooklane, he told us that he is "prohibited from speaking with any media outlets". 
Both Foodstars and Cooklane have almost no employees listed on LinkedIn. 
Data and branding
On Cooklane's website, it says that it also provides technology to help restaurants manage and optimise their orders. In the terms and conditions, this is described as offered through a partner company called Otter.
One of the French businesses Kalanick owns a majority share in is called 'Otter Operations France' and a company in Spain, 'Otter Operations SL', has Goff, Wesenberg and Straight listed on its staff — though Sifted could not confirm the ownership of that company. Vice has also reported that Otter is a Kalanick business in the US. 
Alongside tech, there's evidence of Kalanick offering another service to the kitchens. Two of the companies registered in Europe bear the same name: Future Foods. In the US, Future Foods is an arm of CloudKitchens, and it helps restaurants develop food brands specifically for online sales.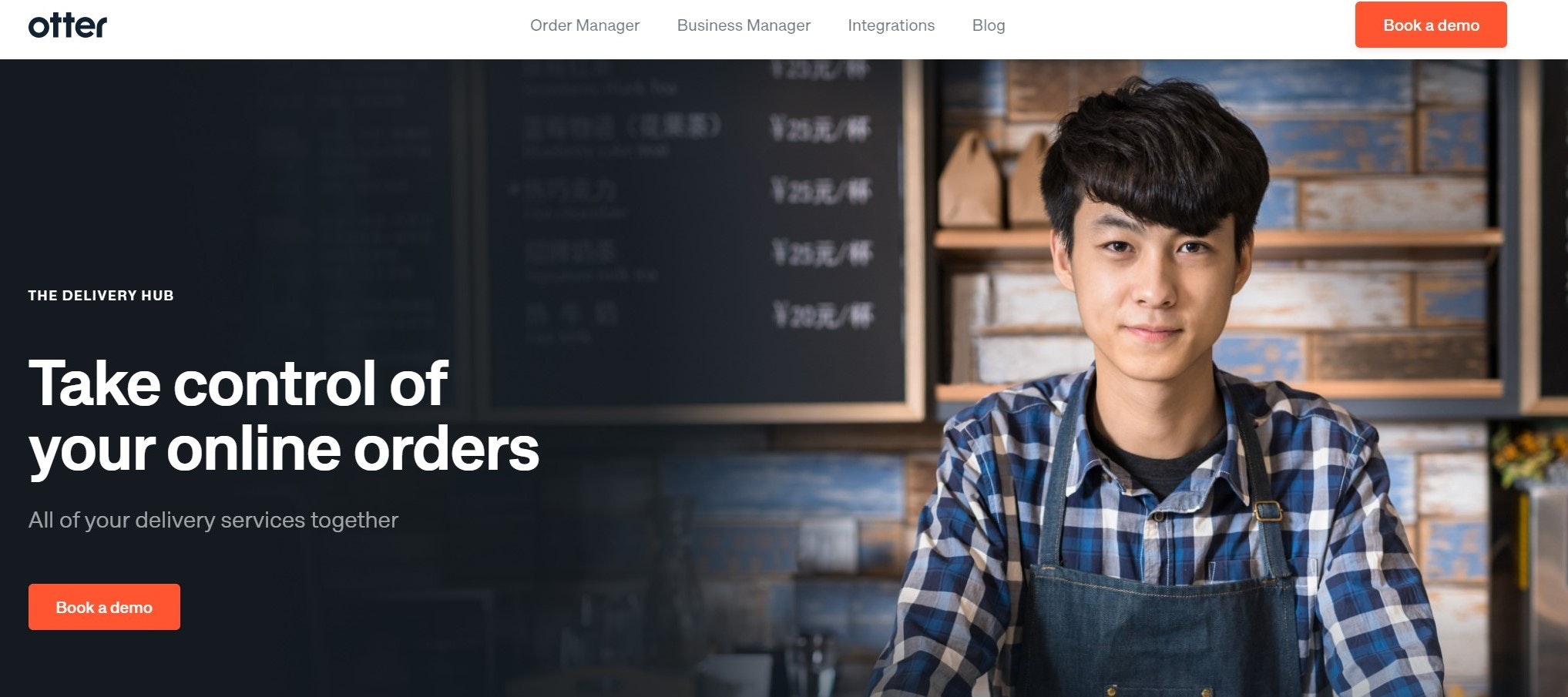 What's next?
There are several reasons why Kalanick may be trying to keep his operations in Europe secretive. 
Dark kitchens have gained a bad reputation in many cities. When Deliveroo, a pioneer of dark kitchens in Europe, opened sites in London in 2017 the media was quick to report on the "nuisance" these sites cause while local authorities fielded objections from hundreds of residents. The same challenges now face Cooklane, with its plans to open a site in Brussels turned down by the city and pushback from neighbours in Spain. 
Kalanick's also operating in a competitive space. Deliveroo plans to double the number of dark kitchens it has worldwide across this year. Spanish delivery giant Glovo, which currently has 12 dark kitchens in Spain, Italy, Ukraine and Georgia, also says it has "plans to expand to additional countries". Last year, Karma Kitchen, a London-based company which runs rental kitchen locations, raised £252m and plans to open 53 sites across Europe in the next five years. 
On the tech side of things, Belgian startup Deliverect, which raised $65m in April, competes with Otter: it also sells software to help restaurants manage online food orders. When it comes to virtual food brands, in Europe Future Foods has challengers like London-based Taster, which raised $37m in April to expand its 'delivery-only' food brands across the continent, and UK startup Kbox, which plans to roll out its delivery-only brands to 2,000 kitchens by mid-2022.
It's possible that Kalanick and his team are waiting until a later stage to reveal more about Cooklane, Future Foods and Otter to the public in Europe; but the lack of information available about his businesses in America suggests that things could remain the same in Europe too. And although Sifted has found traces of Cooklane in four countries, its website says you can book a kitchen tour in two more, so the network could spread even further.
Freya Pratty is Sifted's news reporter. She tweets from @FPratty
Amy Lewin, Sifted's deputy editor assisted with reporting.