Fintech is a crowded space. But a new subgenre is emerging to attract the world's 1.8bn Muslims with a Shariah-compliant alternative.
Young Muslims want in on Europe's fintech scene. Their pitch is that Muslims, who make up 20% of the world's population, have been underserved not only by traditional banks, but also by modern fintechs.
Shariah law forbids Muslims from earning or paying interest, engaging in "unequal transactions" or supporting "unethical" investments. Most European financial institutions therefore do not cater for halal (permissible) trading, savings, insurance or mortgages, and brick-and-mortar Islamic banks like UK-based Al Rayan have been slow to catch up. 
The new ecosystem includes Islamic online wealth managers like Wahed and streams of Islamic mobile-first banks, including the UK's Niyah and Germany's Insha. The banks guarantee users that their assets won't be invested in so-called "dirty industries", including arms, tobacco, alcohol, betting, porn or pork, speaking to a wider trend of alternative investment needs.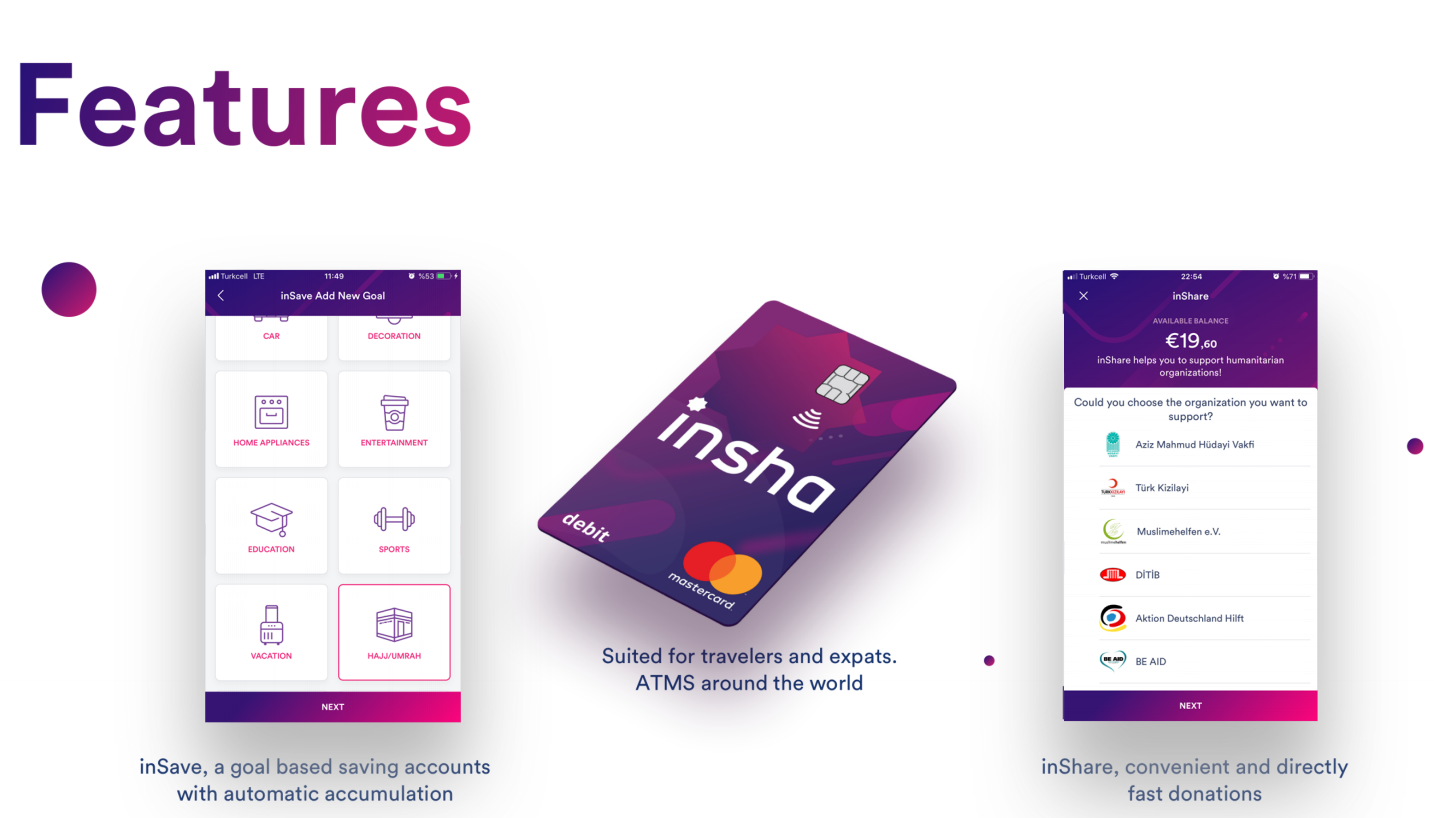 Over the last few months Insha has onboarded 12,000 users in Germany; aiming to have 1m across Europe by the end of 2023, the company told Sifted. In particular, it's hoping to draw in Turkish-born Muslims in Europe with its trilingual offering, along with those broadly interested in ethical banking. Crucially, Insha also plans to make speedy returns by offering mortgages immediately (supported by its partner bank).
"We know that credit and investment products are important for bank profits," Insha's growth lead Mehmet Dikmen told Sifted. "N26 [the German online bank] went a different route."
Investment buzz
Capital has slowly been trickling into a growing ecosystem of Islamic fintechs. European startups focused on Shariah finance have raised millions of pounds in the last five years, with Insha also looking to close a ~€10m round this quarter.
In particular, London venture capital fund Hambro Perks is looking to invest heavily in the Islamic economy in the Middle East and North Africa, having previously invested in Muslim dating app Muzmatch. Meanwhile, Founders Factory has invested in Qardus, a UK startup gearing up to be a Shariah-compliant version of peer-to-peer lender Funding Circle.
Frost Capital, a US private equity company, has also made a series of Shariah-compliant investments.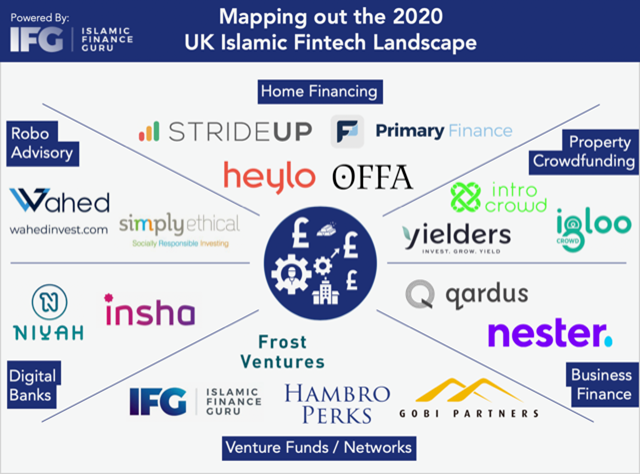 Still, while Europe's 20m Muslims offer a decent-sized market, Islamic fintechs will need to draw in users outside this "niche within a niche", says Irfan Khan, the British founder of Islamic property-crowdfunding platform Yielders.
"For a fintech, the key to success is reaching a critical mass. One way to do that is to focus on a specific segment, to penetrate that far easier and faster. But then you need to go broader," he told Sifted.
To this end, Yielders doesn't use Arabic branding and reports that nearly a quarter of its users are non-Muslim, having focused primarily on delivering favourable returns. It's also one of the few fintechs to claim it is operationally profitable.
Separately, Ibrahim Khan — the founder of popular money-expert blog, IslamicFinanceGuru — notes that Islamic fintechs have a strong prospect for making returns if they can go international early, and tap into a wider gap in emerging markets.
"There is scale globally; particularly if the startup can also appeal to the mainstream [beyond middle-class Muslims]," Ibrahim notes.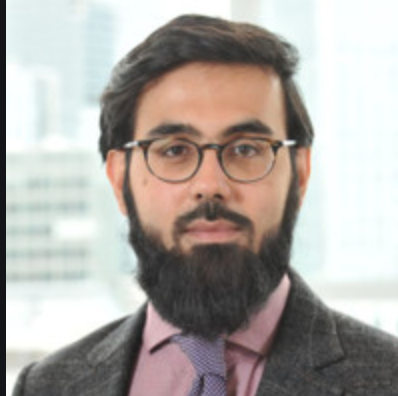 A tall order
But for all its promise, Islamic fintech is still a hard sell — even for its target audience. 
Shariah law itself is "bloody complicated" according to Ibrahim, and Muslim-specific financial services aren't always "a good deal". By way of example, Shariah-mortgages often seek higher rates as well as requiring a 20% deposit. As a result, nearly 50% of UK Muslims — including Khan — end up using non-Shariah banks, according to a small survey by Gatehouse Bank.
"At the end of the day Muslims are like everyone else, they still need to trust their bank first."
In short, Shariah-compliant alternatives are preferable but not compulsory, and in practice many Muslims avoid them unless they're deemed genuinely attractive. 
Most uncertainty surrounds the handful of Islamic digital banks coming into the fray. They ultimately face the same monetisation, regulatory and customer-acquisition concerns as Revolut and other mainstream mobile banks, Ibrahim adds.
"Islamic challengers have two challenges: first, they need to convince me to switch from a traditional bank to a digital one; and second, they need to compel me not go with a larger challenger bank [like Revolut]."
Islamic fintechs will also need to compete with a wave of new secular, "ethical" banks like Bunq. 
It's perhaps telling that IslamicMoneyGuru's £2m Shariah-focused venture arm has not invested in any Islamic challenger banks yet. 
"I'm bullish on Islamic fintech but... the banks need to provide the same level of service plus something extra to lure me."
Ali Qaiser, managing director and head of Middle East at Hambro, agrees Islamic fintech still needs to prove itself. 
"I think the Islamic tech economy is just about to get going... but we haven't seen anyone win in halal fintech yet," he told Arabian Business last year.