The car of the future won't be just electric and self-driving — it will also be a sales channel.
At least that is how Sebastian Peck, managing director of InMotion Ventures, Jaguar Land Rover's investment arm, sees the future. He sees carmakers moving to a direct-to-consumer relationship with their customers.
Digitisation is offering a fantastic opportunity to develop a new direct-to-consumer

proposition.
"Digitisation is offering a fantastic opportunity to develop a new direct-to-consumer proposition," says Peck.
Soon cars will be a means to sell ancillary products like insurance or travel to customers, he says, because the automakers will have a direct relationship with consumers.
This will be a big shift because today, even though cars are some of the most recognisable consumer brands, there is very little interaction between the car manufacturer and the end-user. The automaker makes the vehicle, ships it to a dealership and never has anything to do with Mr and Mrs Jones who eventually buy the car.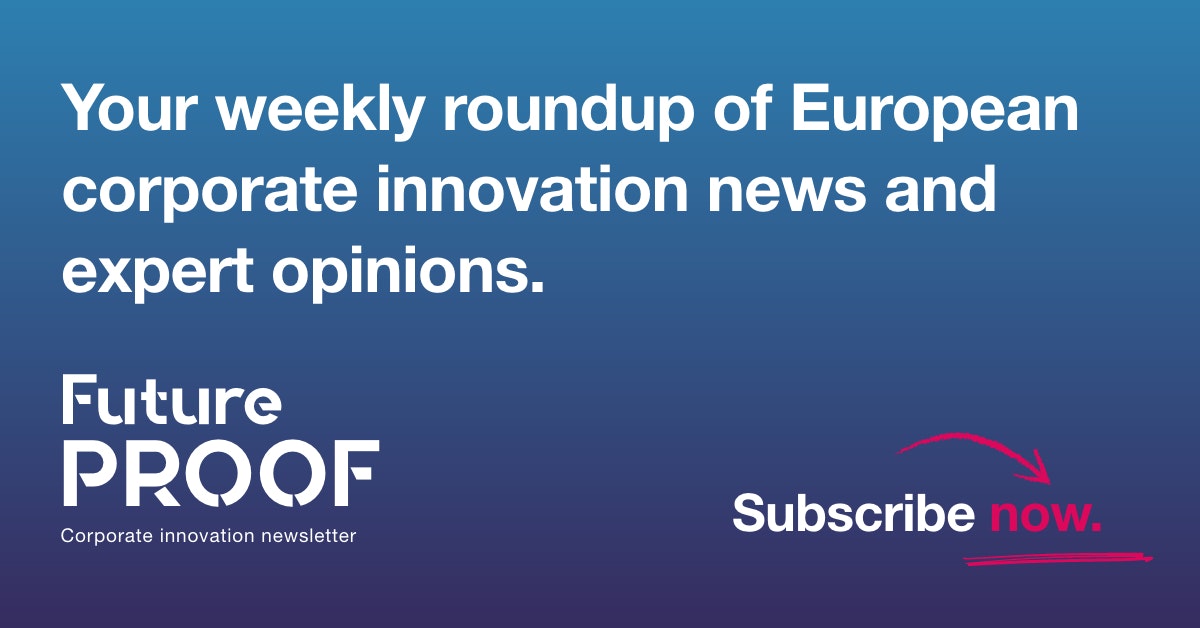 The trouble with this model, says Peck, is "you don't control the end consumer experience. And I think that has created a lot of problems for the industry."
He says that part of the problem is that you don't really know how your customers are feeling about the car. "The reality is when you are buying a car you chat to friends and they tell you what it's like to own a Jaguar or Land Rover or a Porsche or a BMW," says Peck.
At this point horror stories about breakdowns or the cost of repairs can emerge, potentially making or breaking a brand's reputation, and carmakers have little control or visibility of the process.
As cars become increasingly like connected computers on wheels, however, this scenario will change.
You can offer, for example, an insurance proposition that offers roadside

assistance.
The changing relationship between carmakers and customers became clear earlier this year when Hurricane Dorian hit the US and Tesla announced that it would unlock extra battery power in all its cars driving in the areas hit by the storm. The gesture, though kind, showed that car owners are not really the ones in control — a couple of keystrokes in Silicon Valley could determine how far and fast they could drive
What consumers make of the changing power balance is still unclear, but Peck is thinking about cars of the future as platforms for an array of new services.
"Suddenly you can offer, for example, an insurance proposition that offers roadside assistance," he says.
That is why InMotion has invested in Urgent.ly, a US-based startup offering digital-first roadside assistance. The company raised a $21m Series B round in January, with participation from InMotion, Porche Ventures and BMW's i Ventures fund.
"It allows you to change a part of the brand experience that traditionally hasn't been very pleasant — when something is wrong with the car. If you can make a difference and get your customer into a positive frame of mind, then that's a massive win," says Peck.
The future of mobility
This is only one piece of the future mobility puzzle that InMotion is trying to unravel. Jaguar Land Rover founded the corporate venture capital arm in 2016 to help figure out what changes in car ownership models would mean for the company.
My exam question is not how do we build a better car, but understanding the dynamics around substituting private car

ownership...
"My exam question is not how do we build a better car, but understanding the dynamics around substituting private car ownership, pay as you go, on-demand mobility solutions," says Peck.
"The private use of cars will probably shrink to about 30% of the total model mix in cities from 50% today — what does that mean for us? What we really focus on is a tiny but really interesting market at the top end of the spectrum, what we would call premium mobility. How does someone, who maybe 10 to 15 years ago would have bought a really expensive car, move around now?" says Peck.
"I think that we will see a much more fragmented market based on different use cases. I might choose to travel to work by tube but rent an expensive car if I was invited to a wedding. People will make choices driven by very specific circumstances," he says.
Voyage, which runs self-driving taxis in retirement villages, is teaching InMotion a lot about

mobility.
Voyage, the US-based self-driving taxi startup that has launched services for elderly residents at US retirement villages, is teaching InMotion a lot about mobility.
"We invested in them because we felt they had a really compelling go to market strategy," says Peck. Not only is there a clear use case for seniors who may no longer be able to drive themselves, but retirement villages are built on private land, so getting permission to operate a fleet of self-driving cars there is much more simple than getting clearance to put the cars on public roads.
Voyage recently raised a $31m Series B round led by American investment fund Franklin Templeton and has an estimated valuation of up to $186m. It is one of the most promising of InMotion's portfolio companies after Lyft, which listed on Nasdaq in April with a valuation of $24bn.
But Peck adds that Voyage is also helping InMotion learn about other opportunities in the autonomous car market.
"It has opened up visibility on the emerging supply chain," says Peck. Voyage is a testing ground for many of the components needed for the self-driving cars, from sensors to software.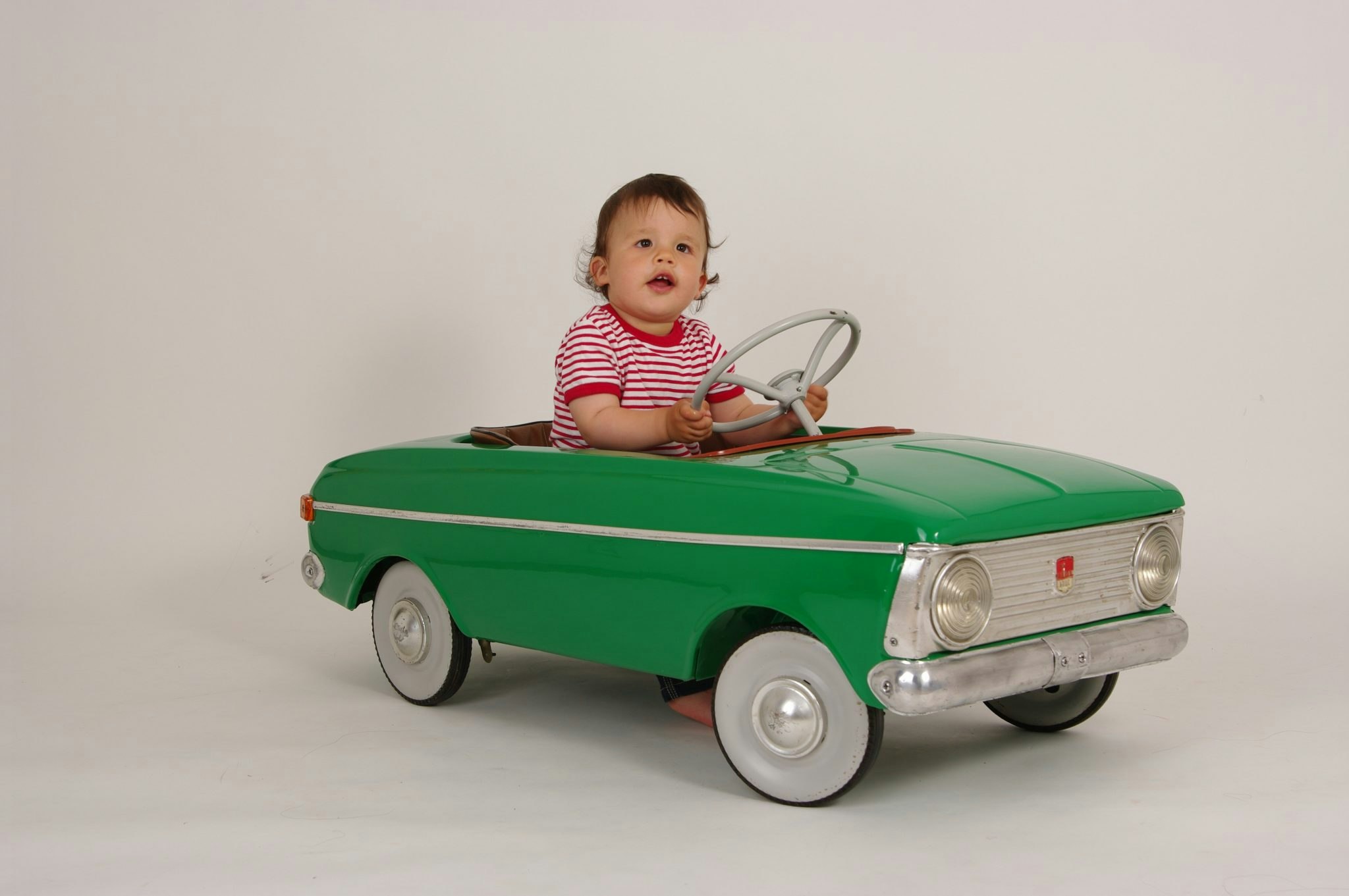 "Not all corporate venture funds are born equal"
InMotion invests in companies at the early stage, anywhere from pre-seed to Series B. The company does not publicly disclose the size of the fund, but thanks to the public listing of Lyft it is now in profit to the tune of around £19.4m.
Peck says corporate venture funds fall into two types. One type is closely aligned with the parent company and makes investments in companies that the parent corporation wants to immediately work with. There is often immediate business for the investment target from the relationship.
Corporate venturing should be about helping a business discover its blind

spots.
"The downside is that you are only ever as progressive as the parent company, you are never three steps ahead. And corporate venturing should be about helping a business discover its blind spots," says Peck.
As a result he has positioned InMotion to be in the second category, where the venture fund operates at arms-length from the parent company. There is an overall investment theme but it gives a company space to take bets on investments that may not seem an immediate fit and may even threaten the parent company's business.
It can take years before a company that InMotion invests in has anything to do with Jaguar Land Rover. In part, says Peck, this is because many very young startups are not ready to engage with a big corporate.
"If you have an early-stage company with five to 20 people and you get into a complex 12-month procurement process with a PLC (public limited company) it can be incredibly distracting for the founders that it hurts the business. So we are incredibly careful when we introduce our startups to the business."
Pay-as-you-go car insurance company By Miles, which InMotion invested in at the seed stage in 2017, is a good example. Only now, two years later and following a £5m Series A raise earlier this year, does Peck see the company ready to engage with Jaguar Land Rover.
What to do if you want InMotion to invest in your business
Like most early-stage investors Peck makes his investment decisions on the quality of the founding team. He says he looks for people obsessed with solving a problem and with a certain level of aggression to help them push forward the idea. He also looks for people who are well-networked.
Peck only talks to founders who come to him via "warm introductions", i.e. recommended by someone he knows. It is his first test of a founder's ability.
If someone is just sending out emails on LinkedIn that is already an indication for me that there's a really critical component

lacking.
"If they don't know how to get to me, if someone is just sending out emails on LinkedIn, that is already an indication for me that there's a really critical component lacking," he says.
"I go to a lot of industry events — my team is constantly out there, speaking to people. So, if you don't find a way to establish contact it means you're just not moving in the right circles or attending the right events."
The business case has to be sound, of course. InMotion doesn't make investments just because they are interesting. If the financials don't stack up there are other parts of Jaguar Land Rover that might be interested, including the research team and the advance purchasing department. If a company is really little more than an idea it could still be a candidate for Jaguar Land Rover's incubator programme Studio 107.