For 11 years, Blablacar did carpooling. First it was a carpooling platform in France, then Spain, and now, it's available in 22 countries around the world. 
But carpooling is just the start of Blablacar's journey. 
The French "unicorn", which has 80m registered users, now wants to take on all forms of "low-cost shared mobility on the road," says chief executive and cofounder Nicolas Brusson. "For anything on the road and affordable, it's Blablacar." 
Advertisement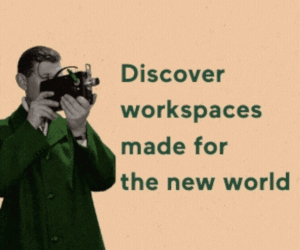 And so, last week, Blablacar announced it plans to acquire an eastern European bus booking platform, Busfor. This follows its acquisition of Ouibus, a long-distance coach service launched in 2012 by SNCF, the French rail company, last November. 
What's the big plan?
Carpooling is great for the long-tail of trips, says Brusson: for the few people who coincidentally want to go from a particular suburb of Paris to a particular ski resort in the Alps or beach city in Brittany at a similar time. 
But it's not so good for the majority of trips. That's where buses come in. 
Blablacar wants to be the go-to app for road journeys, and to achieve that, it needs to do a whole lot more than cleverly match people who are heading in the same direction at the weekend. It needs to create a really big network of long and short-distance routes, which can carry millions of people, at low cost. 
Coaches tick the long-distance, low-cost and capacity boxes — but only on routes from one city centre to another. 
That shouldn't matter though, thinks Brusson. The power comes in the network; the combination of carpool and coach routes.
"By combining the two, we create a vast choice for users." 
Blablabus routes are already integrated into the Blablacar app — but presenting journeys to users in such a way that they can discover the best trip for them is a work in progress, says Brusson. 
"The holy grail is to connect buses and carpool and train, at some point."
"The vision is to have everything under the same roof," says Brusson. "The holy grail is to connect buses and carpool — and train, at some point."
Branded buses
The pink and blue coaches of Ouibus are becoming a rarer sight in France; they're gradually being rebranded, with a lick of red paint, as Blablabus. Blablabus has also launched in Germany and is fast expanding into Belgium, the Netherlands, Italy and Luxembourg.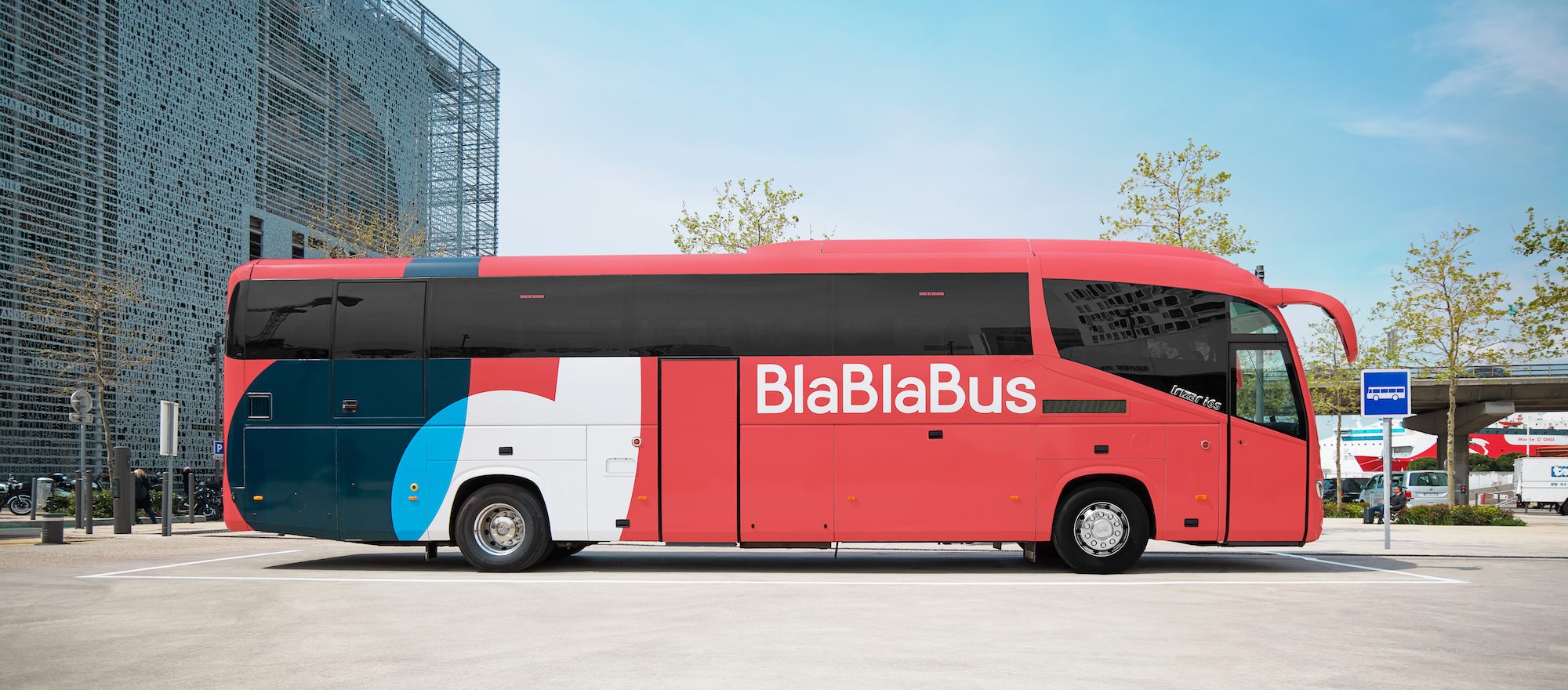 In all of these markets, the model is the same; Blablabus works with a collection of local partners — many of them smaller businesses — which own and operate the buses. Blablabus, meanwhile, takes care of network and route planning, pricing, marketing and branding.
"We're always going to be a partner," says Brusson, adding that there are few benefits to Blablabus owning any vehicles or employing drivers. "The only benefit would be to better manage quality standards; with this model, we need to create more processes to reach the same standards, such as rules and training." 
On the plus side, "[working with] a collection of partners makes our network much smarter," he says; Blablabus can easily re-allocate routes, adjust timetables and even drop some services in periods where demand dips. 
In Russia, Ukraine and Poland, where Busfor also operates, offering domestic and international routes from over 700 bus operators, the model is a bit different. There, Blablacar is like "Booking.com of buses" — a platform which aggregates routes offered by a range of bus operators, but doesn't have any control over brand, routing or pricing. Over 25m people use the platform, according to Blablacar.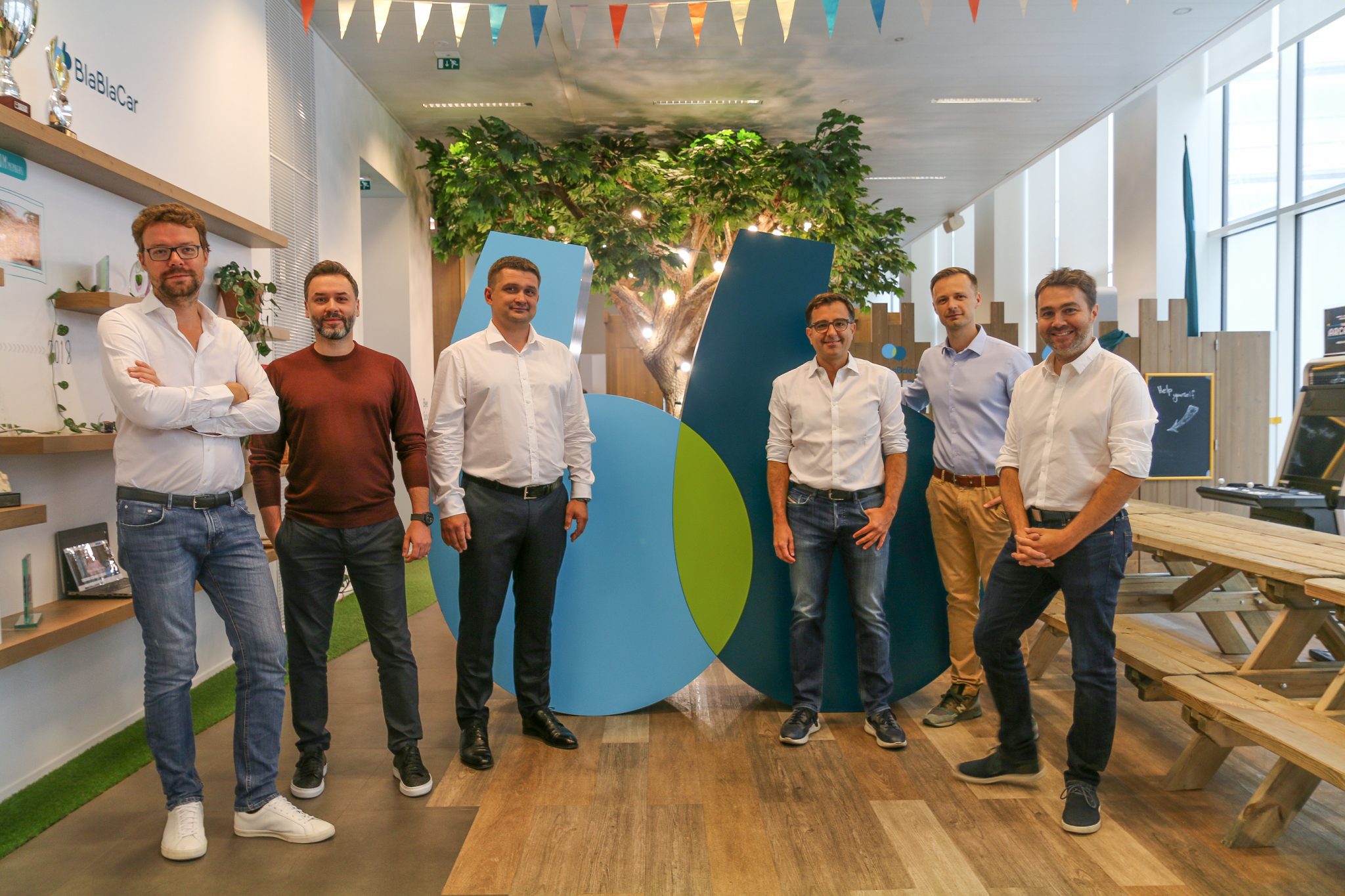 The Busfor acquisition (which is expected to close before the end of the year) will make Blablacar the leading carpooling and long-distance coach platform in the region. It's an attractive market; it's big, and just 10% of bus tickets are currently booked online.
Booking.com of buses
This model — "becoming like an online distribution layer" — is actually preferable to getting involved in the operational side, says Brusson. In many countries around the world, including all of Latin America, parts of Asia and parts of the US, numerous operators compete on long-distance bus routes — and customers want somewhere to go to compare them all. 
"The continental Europe long-distance coach market is a game of two today: Flixbus and Blablacar."
Dabbling in the operational side of things in France, Germany and Italy only makes sense because those markets are already dominated by one or two brands, which are already go-tos for customers. "The continental Europe long-distance coach market is a game of two today: Flixbus and Blablacar," says Brusson. 
In France and Germany, long-distances coaches are still a relatively new phenomenon. It was only in 2013 that intercity buses were allowed to compete with Germany's state-run railways, while the French domestic coach market has also been slowly liberalising over the past few years. 
This means that coaches in France and Germany are still kind of "new and cool" — unlike in the UK, which has had a long-distance bus network for many years, and where coaches cater for a "more price-sensitive, not time-sensitive, audience," as Brusson puts it. In Russia, the dynamic is different again; there coaches are one of the most common forms of transport. 
Next stop?
Trains. 
Across Europe, railways are increasingly being opened up to competition, and 2020 will see further pan-European liberalisation. 
That's a big opportunity for European mobility players.
Last year Flixbus, the other big startup in long-distance mobility, launched Flixtrain. It runs several routes in Germany, in competition with the state railway company Deutsche Bahn, has recently announced plans to move into Sweden in 2020 and has applied to operate five routes in France from 2021.
"We're not going to launch a Blablatrains." 
Brusson, however, says he has no plans to play this game.
"We want to be a marketplace; to aggregate as many things as possible," says Brusson. "Trains for us would be purely an aggregation play, not an operator play. We're not going to launch a Blablatrains; it's a different ball game." 
"I don't think people would go to Blablacar to book a train. SNCF, Trainline and Deutsche Bahn are all good at selling their own product. We'd be a reseller of tickets."