In the heart of Paris, just across the Seine from Île Saint-Louis and Notre Dame, a company is producing one of France's most archetypal delicacies: foie gras. 
But this foie gras is not made from force feeding geese until their livers become horrifically engorged. This kind is being grown cruelty-free in a lab using stem cells taken from duck eggs.
The company, Gourmey, which today announced a $10m raise led by Point Nine and Air Street Capital, is part of a growing number of cell-based meat companies in Europe, hoping to offer more sustainable alternatives to farmed meat, as consumption, and its effects on the environment, increase. 
Investor appetite is there and consumers are interested, with France having the world's largest foie gras market. There's one thing that could slow the continent down though: its regulatory process is expected to take far longer than in the US or Asia, meaning lots of Europe's promising companies, including Gourmey, are looking to foreign markets.
Growing foie gras in a lab
At Gourmey's headquarters in Paris, Nicolas Morin-Forest, cofounder and CEO, explains how the process works.
It starts with a single, fertilised duck egg. "In the egg you have stem cells and they have the capacity to divide and multiply indefinitely, as long as they have a good environment," he says. "We isolate them from the egg and give them a controlled environment that replicates the egg's environment."
The cells are fed on the same nutrients that a duck would be given — proteins, amino acids, lipids. "The cells multiply as if they are in the egg, then you adjust the nutrients to trigger the cell type that you want. So if you want liver cells, or muscle cells, you adjust the inputs and the cells react to that. We then harvest muscle cells, fat cells, or liver cells and craft our products."
The end result is impressively similar to traditional foie gras, with a buttery and delicate taste, say some tasters. A Michelin-starred chef from Aquitaine, the region famed for foie gras, recently tried Gourmey's product and said he couldn't tell the difference, and that he would cook with the product.
Just the start
Gourmey chose to start with foie gras for a number of reasons. 
It's a complex meat, so it's a good proof of concept for the company, says Morin-Forest. It's also banned in a number of places (California and New York) so people are often looking for alternatives, and it's also a premium product, which makes reaching price parity between the original and cell-based versions easier. 
"Foie gras is just the first application of our current know-how," says Morin-Forest. "With the same starting cells, we can create any type of poultry meat product."
The company doesn't want to stick within the gourmet food scene. For Morin-Forest, it's about eventually offering sustainable alternatives to cater for the global meat demand, which uses a large amount of crops and energy.
Every year, human kind are consuming 72bn animals, 10 times more than the people on

earth.
"Every year, human kind are consuming 72bn animals, 10 times more than the people on earth," he says. "Out of the 72bn, 69bn are poultry."
A recent study showed that cell-based meat produced using renewable energy reduces global warming impacts by 17%, 52%, and 85-92% compared to conventional chicken, pork, and beef production, respectively, by reducing the land and crops needed to produce it.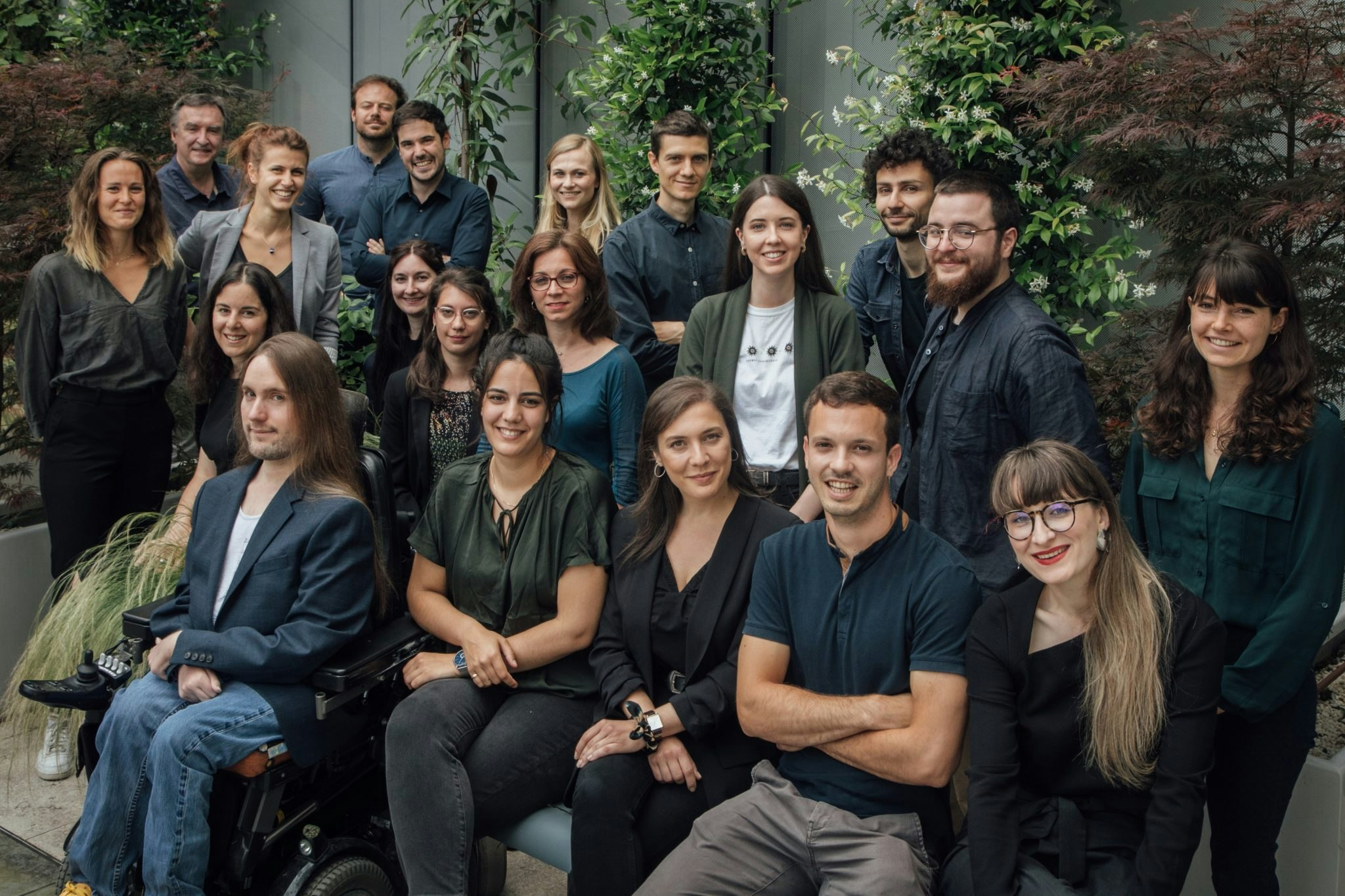 Getting the green light
Despite producing a product in France for which France is the biggest consumer, the country is not Gourmey's target market.
"We are looking at foreign markets for our first products where the regulatory landscape is slightly more advanced and where there's a huge appetite for cell-based alternatives," says Morin-Forest.
We are looking at foreign markets for our first products where the regulatory landscape is slightly more

advanced.
Singapore is currently the only country to have a cell-based meat product on the market. Other parts of Asia are advanced in drawing up regulatory frameworks, as is the US. It's estimated that, while the US could regulate in the next year, it could take up to five years for Europe to do the same. 
Giuseppe Scionti, who runs Spanish alternative meat company NovaMeat, explains that, in Europe, foods need to be proven to be safe before they're given the okay. That's the opposite of how America's FDA works, where it's deemed safe unless demonstrated otherwise. 
Scionti worked in stem cell research before founding NovaMeat — an experience he says taught him that Europe is usually slower on regulation. "If you're maybe expecting Europe to go as fast as the US and Asia, it can be frustrating." 
"The good investors know that Europe will probably be last in the sector," he says, and many companies are moving parts of their operation to places like Singapore.
There are also signs of reluctance from some of Europe's politicians. France's Agricultural Minister tweeted that cell-based meat wasn't part of the world he wanted to leave for his children; while NovaMeat was directly criticised in a video by Italian politician Matteo Salvini. 
Brexit: can the UK now regulate quicker?
One area of intrigue for the industry is the UK. Now that it's left the European Union, the country can form its own food regulation system — potentially one that can okay foods faster than Europe.
Dr Russ Tucker, founder of British cell-based meat company Ivy Farm, says the European process doesn't work because you prepare a dossier of information for regulators, after which it can take 18 months before you know the result. 
Places like Singapore have a more agile response, he says, and one that involves working with companies more collaboratively. 
"We've seen a big push by the current government to drive to net zero and cultured meat is an opportunity to align with that goal," he says.
"I think we have to face the reality that if the UK isn't adapting the process and other markets open up earlier than we would look to those markets  — ultimately, we are a business."
The future
Studies on public opinion show an appetite for cell-based meat in Europe. A study in France showed that around 30% are willing to try it, and Ivy Farm conducted a survey in the UK which suggested 50% are.
Morin-Forest is convinced that once people understand that cell-based meat has the same composition as farmed meat, more will come round. 
For him, it's like what happened when man-made ice came along. Before we had freezers, people harvested natural ice. Then when electricity was invented, people judged the new ice coming from freezers, and were sceptical that it could have the same properties as 'wild' ice.
"Now when we take ice cubes out of the freezer we don't think of it as synthetic, and I'm sure we're going to have the same thing with meat."
Maybe you would eat a real, old school piece of meat once a week or twice a

month.
In the future, he says, conventional meat will still be around, but it'll probably be a premium, luxury product that's eaten on special occasions. This will mean it can be more expensive, helping farmers to make a better living.
"Maybe you would eat a real, old school piece of meat once a week or twice a month," he says. "Then the majority of the market will be split between plant-based protein, cultivated protein and even insect protein."