When Laura* joined the on-demand grocery delivery startup Gorillas in 2019, it had less than 20 employees. The Berlin startup was full of the "young, energetic" type from good universities who would work long hours, she says. Like Gorillas' early investors, they were excited about the prospect of entirely reshaping how people buy food, putting supermarkets out of business for good and building what Gorillas has since told investors is "one of the fastest-growing companies of all time."
But even by the standards of super high-growth startups, the working culture was a shock. "For (CEO and founder Kağan Sümer), it was make or break. If we had five delayed orders, he'd send videos of himself swearing and screaming to a WhatsApp group we had back in the day. It was very intense," says Laura, who left the company this year.
Things haven't changed much since, according to more than a dozen current and former employees at the company interviewed by Sifted. While Gorillas has grown to 10,000 employees, including riders, raised over €300m in VC funding from some of the world's most notable investors, including Coatue, Tencent and DST Global, and hit a billion-dollar valuation in a record-breaking nine months from launch, the fierce culture remains the same.
The problems don't stop at screaming and shouting either. Sifted has spoken to nine people who have accused the company of arbitrary firings, exploitation of riders and warehouse workers, as well as a hostile environment at the HQ. Others have raised questions about the cash-burning business model.
Some of these HR issues have led to sustained protests from riders in Berlin and a string of negative headlines in Germany and across Europe. On top of that, Gorillas is now facing an uphill battle to raise more capital. Its biggest competitors, Getir and Flink, raised a combined $800m in June; Gorillas will need more ammunition soon too if is to meet its lofty target of growing from $34m in projected annual revenue in January to $2.6bn by the end of the year.
Back in June, three people with knowledge of Gorillas' plans told Sifted that the company was looking to raise $1bn in fresh investment and aiming for a $6bn valuation. Sources have since indicated that Gorillas struggled to find investors to lead the round. One said the company is now seeking a $600m raise instead, at a reduced valuation of significantly less than $6bn.
Gorillas says it does not comment on fundraising rumours. The company also declined to comment on the allegation of Sümer screaming in a Whatsapp group.
But it did respond promptly to many of the detailed questions sent by Sifted about the culture, business and HR practices at Gorillas detailed in this piece, broadly saying that the company has a culture of inclusion, employee care and dialogue.
Sifted Newsletters
Sifted Newsletter
3x a week
We tell you what's happening across startup Europe — and why it matters.
However, many of the employees Sifted has spoken to paint a picture of a business that is growing faster than it can handle — potentially impacting the livelihoods and mental health of hundreds of employees and putting hundreds of millions of euros of investors' capital at risk.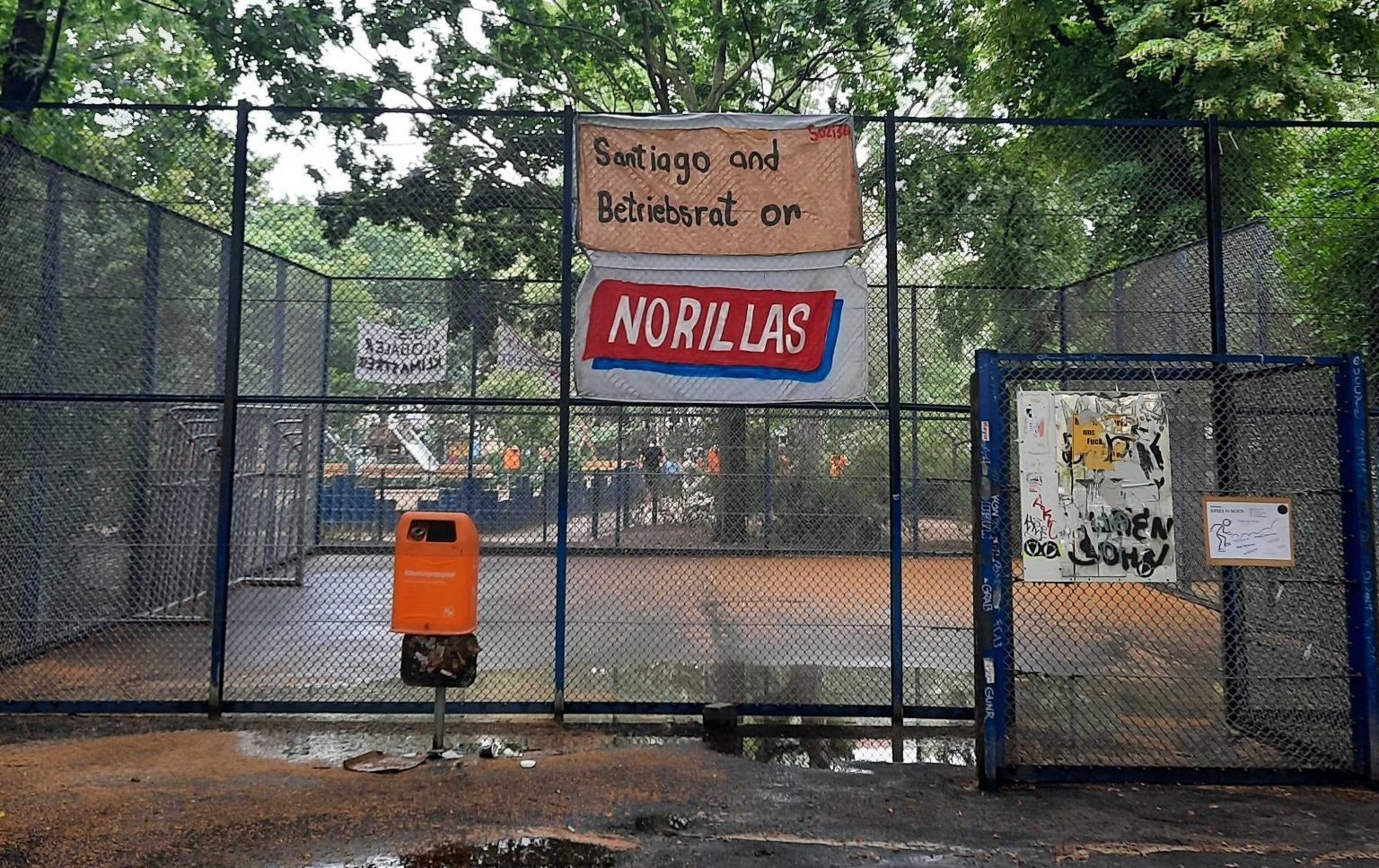 The new WeWork?
"It's like the new WeWork story," says Ben*, who joined Gorillas' operations team last summer in Berlin.
The comparison to coworking company WeWork is a brutal one. From humble origins in 2011, WeWork became a darling of Silicon Valley, winning billions in investment for investors including SoftBank. But a failed IPO in 2019 highlighted the scale of the losses at the company and the eccentricities of the founder Adam Neumann. WeWork continues to post losses.
Ben's "new WeWork" jibe partly reflects the belief of many that all these new 10-minute delivery companies that have sprung up over the past two years are going to struggle to turn a profit. The grocery sector has razor-thin margins, and critics say that the huge cost of 10-minute delivery means it will be nigh on impossible for the economics to work.
Gorillas is just a PR

balloon.
"Gorillas is just a PR balloon," says Ben, hammering home this view. "There's no disruptive technology, no real new business model and we are burning money just to open more and more locations".
This view is debated by the companies themselves and the VCs investing billions into them, of course. They argue that huge scale and the efficiencies of dark stores and new tech solutions can make it all work in the end, adding that people will pay a premium for convenience. Getir, for example, says it is profitable in its home market of Turkey where it has been since 2015.
But the "new WeWork" critique is also a dig at the company's culture. While it's clearly too early to say if Gorillas might share the same rocky journey as WeWork as a business (WeWork spent years as an investor favourite before it all unravelled), some see other similarities between WeWork and Gorillas, not least a messianic and controversial founder.
The charismatic founder
It's easy to see why investors are so taken with Sümer. Apart from anything else, he has a big, big vision.
"If you go to the fucking moon, you shouldn't go to the supermarket. We have the technology to go to space and we're still going to the supermarket? This is counterintuitive," Sümer said in a podcast in June.
We really very much bet on the founder and his

passion.
"We really very much bet on the founder and his passion," Gorillas' earliest VC investor, Atlantic Food Labs' Christophe Maire, told Sifted. "It wasn't totally obvious that this was going to work out in Germany… but [Sümer] is an extraordinary guy with amazing drive and big ambition. If someone is so passionate, we shouldn't be the one to slow them down."
And slow him down investors have not. Gorillas is now operating in eight markets: Spain, Italy, France, the Netherlands, Germany, the UK, Belgium and the US.
At the same time, some employees sing the praises of Sümer as an energetic and visionary leader. One told Sifted he is a "very, very nice dude" who is always walking around the office in a t-shirt talking to people: "He really speaks to everyone regardless of the level."
The same person said Sümer is a 'visionary.' Not only is he "very good at motivating people and conveying this energy and spirit" he also understands company operations well and "knows everything that is going on in the business."
But several others talked to Sifted about a man who operated through a culture of fear. "The culture of the company hasn't been conducive to people questioning the direction the company is heading in, and also for those who question Kağan," says Jacob*, who works in the company's HQ in Berlin.
Workers uprising
The feeling by some employees that Gorillas, in its bid for hyper-growth, has created a toxic work culture and is sacrificing employee wellbeing, is not just the regular employee gripes that affect a large number of very fast-growing companies. It's becoming a material concern, as delivery employees have recently started campaigning for better conditions.
Gorillas' fleet of thousands of riders deliver orders stuffed into bulky backpacks on Swapfiets bikes come rain or shine. In Germany, most are paid €10.50 an hour, a euro above minimum wage,  while some — who were among the company's first 100 riders — get paid €12 an hour.
For many immigrants to Germany and the UK, working as a Gorillas rider is an attractive proposition. The job is easy to hold down while working a second job or studying, and doesn't require special qualifications.
But rumblings of discontent among riders have been brewing since the company first launched last year — and they reached a head in February. Berlin had heavy snowfall: temperatures dropped to -10ºC and the ground was thick with ice. Despite these conditions, Gorillas failed to provide riders with equipment to protect them during their shifts, three riders told Sifted.
Gorillas didn't specifically respond to employee allegations when asked by Sifted but said that: "Especially, during extreme weather conditions we will always put the safety of our riders first and pause operations if required."
In October last year, 10-15 Gorillas riders came together to form The Gorillas Workers' Collective "to inform each other of our rights and come together when we're exploited," Sylvan*, a Berlin-based rider told Sifted at a recent protest in Prenzlauer Berg.
In June of this year, the workers' collective held an official meeting to elect an electoral board, which is the first step towards becoming a worker's council in Germany. Approximately 300 employees turned up to vote.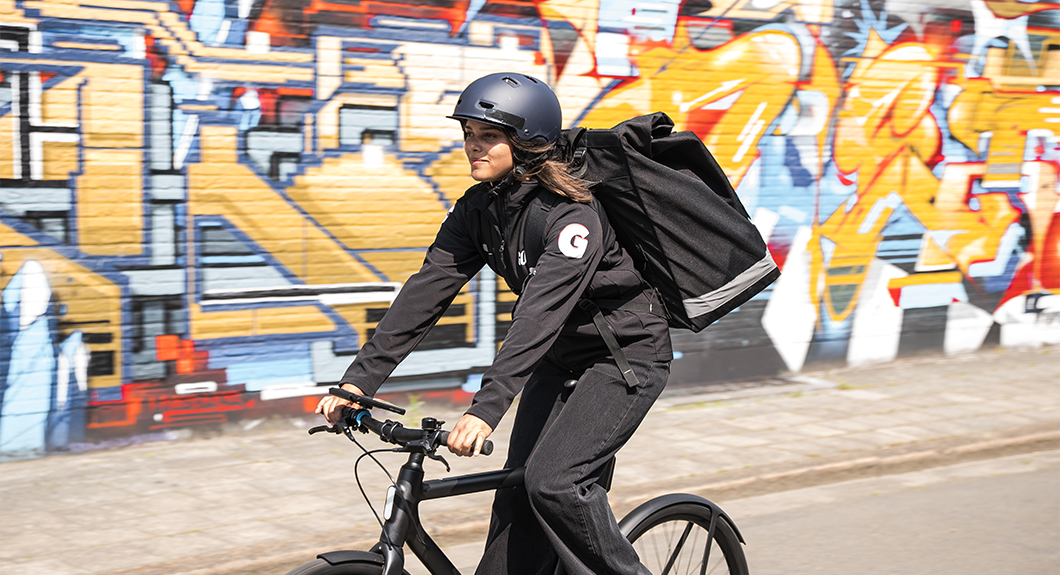 Another complaint among riders is the heavy delivery bags that sometimes weigh over the 10kg limit put in place by the company. According to several members of the workers' council, many employees suffer from "chronic back pain" and other related problems.
"Doctors have told us that it's not just the weight of the packages that is causing this; we're actually absorbing a lot of shocks from the products, like champagne and beer," says Sylvan. He claims that Gorillas has repeatedly denied riders' requests for bike baskets.
They're using our backs as cheap shock

absorbers.
"They're using our backs as cheap shock absorbers."
Following the protests which began on June 9 and lasted three days, Gorillas has since implemented measures to meet the demands of riders, a company spokesperson told Sifted.
These include a computer system to calculate in advance whether a delivery is too heavy and split it between riders if its over 10 kg, smaller backpacks and a doubling of the size of the rider support team to deal with questions and handle rider requests quicker.
Gorillas says that it provides all riders with "state-of-the-art equipment including power-saving e-bikes, helmets, all legally required safety equipment and functional clothing including rain gear free of charge" and that it carries out "regular checks of this equipment in our warehouses."
Lack of job security
The ease with which the company can fire riders and warehouse workers with no warning has been the underlying theme of many recent protests in Berlin. On June 10, strikes broke out due to a supposedly unfair dismissal of a rider known as Santi.
Similarly, on July 8, the Gorillas Workers' Collective blockaded a warehouse at Checkpoint Charlie, after Berlin employees were "unlawfully" fired after their six month probation, a member of the collective told Sifted.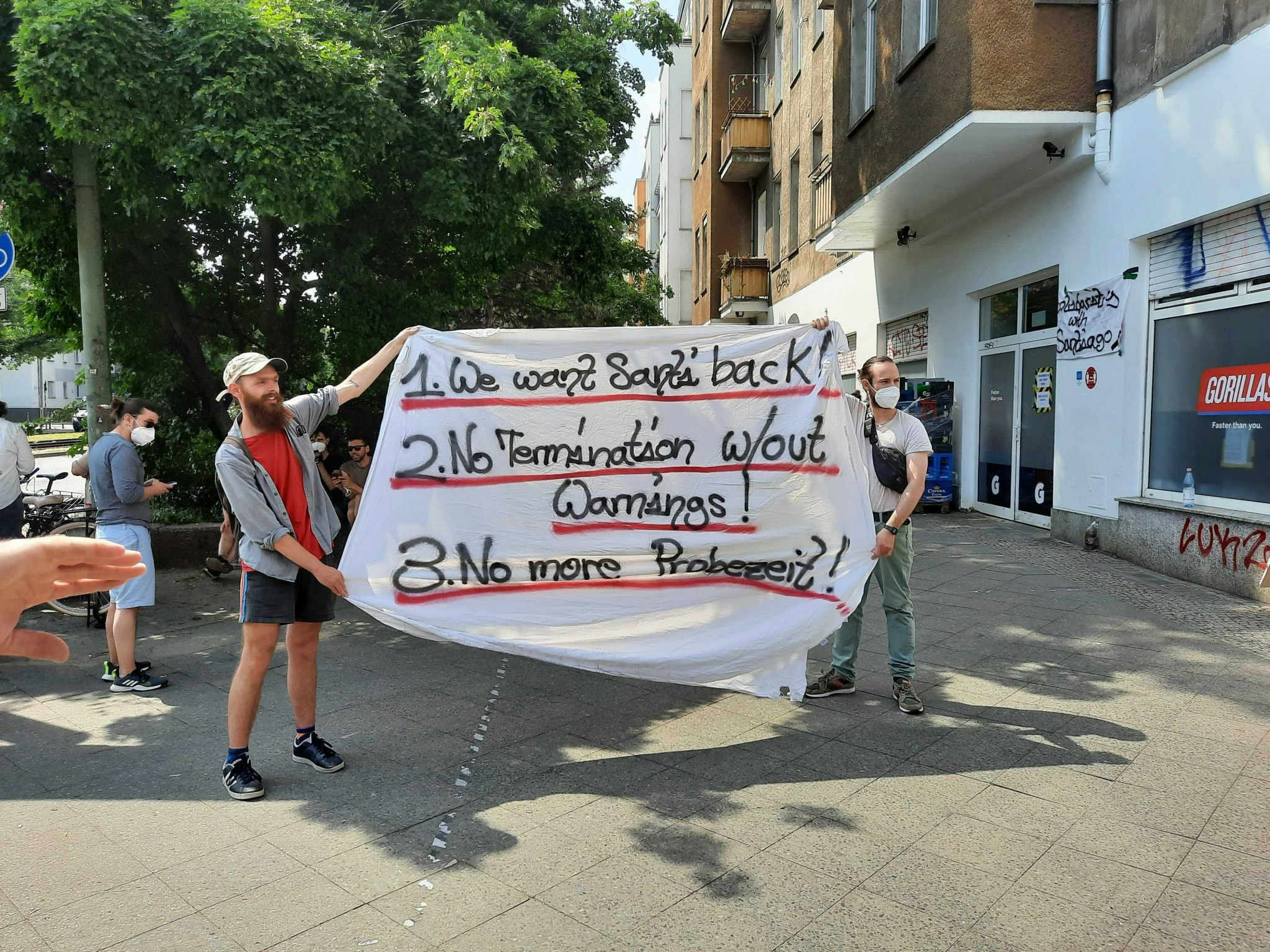 Some, now ex-employees, believe they were fired arbitrarily within their probation periods — which is legal in Germany.
Gorillas said in response to questions from Sifted that it cannot comment on individual relationships with specific employees and that the company always acts "in accordance with the country-specific law."
Lado*, a working student, joined a warehouse in Nuremberg as a picker — someone who fulfils orders in the warehouses — on May 1. She was fired only one month and seven days later, ostensibly for "not working hard enough" — and documented her experience on Twitter.
Office workers have also told Sifted they had been fired with little warning. Tomas Cusicanqui, who left a "good job" at Google to join Gorillas as a demand planner covering the Benelux region in Amsterdam says he was dismissed "completely unexpectedly" on April 20 — just three weeks into his job. Gorillas promised to help Cusicanqui find another job when his employment was terminated, but hasn't delivered, he says. The company also paid him for the three weeks that he worked – but no additional severance package.
"I'm now busy fast-tracking my circular food business, but running low on cash," says Cusicanqui, adding that his  request for unemployment benefit from the UWV (Dutch unemployment agency) has been rejected.
It's not uncommon or illegal for people at any job to be fired during a probation period, but these firings matter because they appear to be an increasing source of tension in the company. Sudden dismissals can be problematic for employees without permanent residency as it often ends in visa termination, says Pascal Croset, a lawyer specialising in German labour law.
"The law for protection against dismissal (Kündigungsschutzgesetz) becomes effective after six months (Wartezeit). So during the first six months, there is no protection [against firing] for employees" says Croset.
The company said: "We have developed the Gorillas code of conduct, which all employees are required to follow. In cases of violations against this internal guideline, employees receive warnings. Repeated violations can ultimately lead to the termination of employment. However, be assured that we examine each case individually. A termination of an employment relationship is always the last possible step."
One employee in Berlin HQ, who previously referred to Sümer as a "cool dude", said that people losing their jobs in their probation period at Gorillas happens like in any company, but they are a minority.
He added that employee satisfaction is generally high, and the retention of its riders in particular is so good it's "insane."
Trouble at HQ
The repeated protests by riders have not gone unnoticed among staff in the headquarters, some of whom said that it has made them worry about how management is treating people and sapping morale.
"I'm in contact with some of those riders and I know that people feel there's intimidation. The people that are organising everything have been coerced into dampening things down," says Jacob.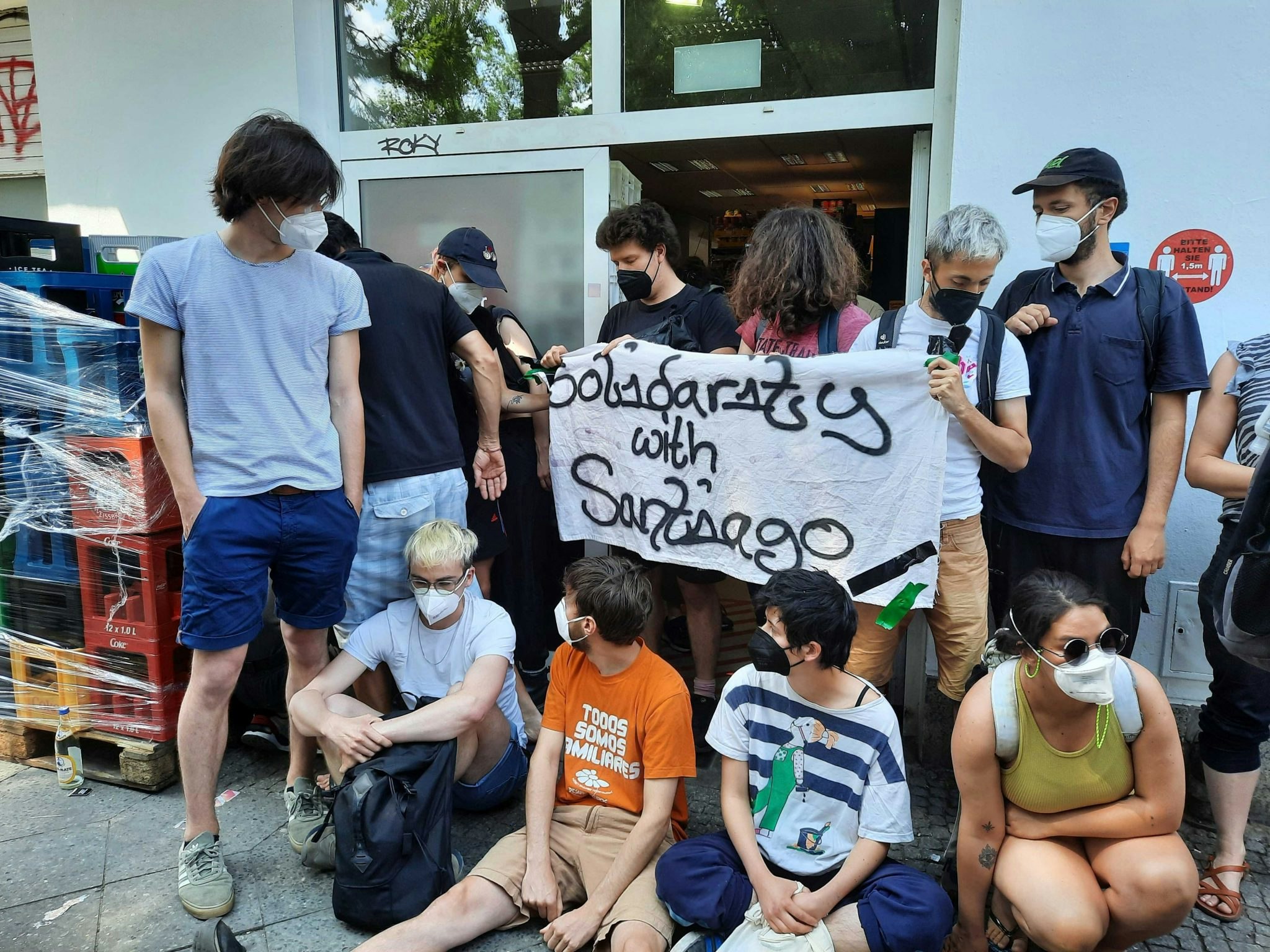 "You have a few people that are organising the strikes and putting them together and a lot of pressure has been put on them to cease and desist," he says. "It doesn't feel like a regular tech company. It's normally more democratic and laid back, whereas here it seems more tyrannical."
Asked by Sifted, Gorillas denied that there was any coercion of riders.
It doesn't feel like a regular tech company... here it seems more

tyrannical.
This concern for the riders is added to a broader fear by some workers of challenging Sümer, even when they think he is making strategic or operational mistakes, according to some.
For Ben, an operations executive, working in the HQ has been difficult. "There was a story told in the recruitment process and in-house it's completely different. The atmosphere and lack of clear strategy mean it's not a pleasant place to come into in the morning."
"People are afraid to show up to meetings if [Sümer] is in them," he adds.
Jacob adds: "If you do question him [Kağan], it wouldn't be that you were fired but you would be put in a position where they almost ostracise you, and where you feel you're the odd-man-out or the odd-woman-out and you don't have the best interests of the company in mind."
"Eventually you'd be pushed out. That's happened to a number of senior staff; we've had a revolving door recently, it's been quite chaotic in general."
Gorillas' cofounder, Jörg Kattner, left in February and the COO, Felix Chrobog, in May. Ben says that wasn't a surprise to staff, after it had become evident that there were tensions between them and Sümer.
A company spokesperson said that Chrobog "had reached the point where he felt ready to take a personal break to devote more time to his family".
Aside from Sümer's attitude, there are worries among the staff about the growth strategy, Ben says, and whether it lacks focus.
"He has no track record at all and zero-percent ability to present a long term vision. Every week things change in a 180 degree move; there's a lot of shouting."
Kağan is concerned mainly with burning investor money to show we have what it takes to scale up the

company.
"Kağan is concerned mainly with burning investor money to show we have what it takes to scale up the company, that's his main concern: opening main locations, mainly in the US in the next year. The end game is, of course, an IPO," says Ben.
In a presentation prepared for investors in April seen by Sifted, Gorillas focused on the "crazy growth" it has seen this year, predicting annual recurring revenue of $2.6bn by the end of 2021. In April, its annual recurring revenue was $196m, up from $34m in January, according to the presentation. Gorillas says that it doesn't comment on growth-relevant figures.
"It's a toxic culture but there's also a lack of transparency — you never know what's going on. He's very erratic. It's not a good way to be when you're growing a company this fast," says Jacob.
"The business model we have is one that only works if we grow as quickly as possible," he explains. "We are growing at a rapid pace and the issue is that whenever there's growth, you have to deal with the issues you have, whatever they may be. You deal with the issues and then you carry on growing."
An employee from HQ denied that the company was chaotic internally, stating that Gorillas has a "clear" goal-setting framework and "set in stone" objectives that are reviewed on a quarterly basis.
He adds: "If people haven't come [to Gorillas] from a fast-paced environment — or have come from a corporate company — they might feel that there is not the level of process that they're used to, which is normal for a company that is only one year old."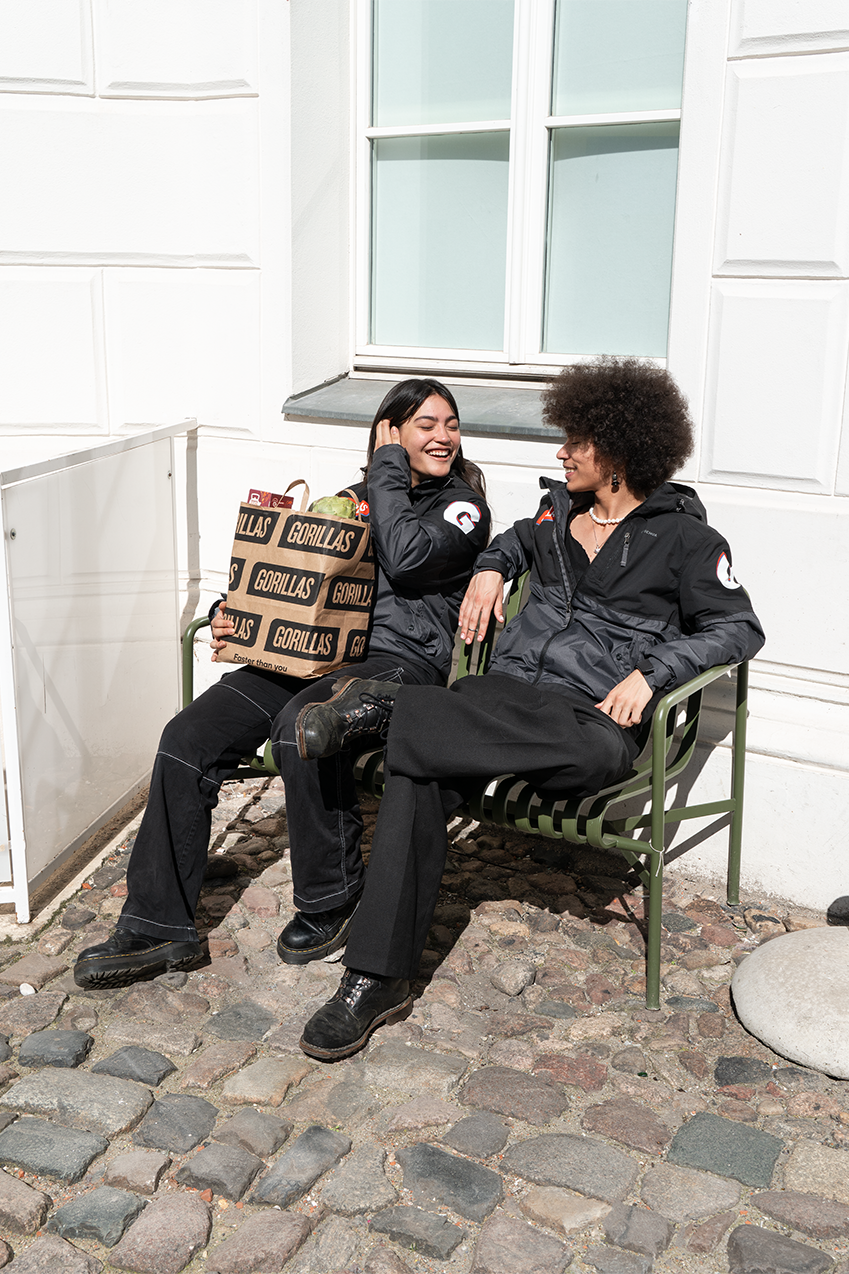 The company denied that there was any culture of oppressing opposing views from riders or about the business: "​​Let us clarify that we do not tolerate any kind of intimidation or other kind of discrimination towards our employees from neither party, and particularly not when they are being open and speaking their mind. Quite to the contrary, we encourage that."
Gorillas added: "As a company we actively support our employees' right to voice their feedback and opinions and actively promote multiple channels for employees to do so like feedback boxes, standing Q&A and our rider support. We will continue to focus on constructive dialogue with all our employees."
It's only a matter of time before we have another

leak.
One issue that concerned those within the HQ in particular, Ben says, was the data breach in May this year. German IT collective Zerforschung discovered that the names, phone numbers, email and home addresses of 200k customers had been compromised online. Gorillas has since said that the security lapse has been remedied.
Sifted has seen evidence of an internal review of Gorillas' app security from just after the leak in May this year, where a number of security issues were flagged internally as  "high severity."
Gorillas says that: "Following that incident we collaborated with external experts to help us to resolve the highest priority issues, as well as further investigate and test our systems. Since then we've been working with a renowned digital security organisation to advise us on our security and support us in ongoing system tests. With their assistance, we are constantly working on strengthening our systems."
"The security flags we found were basically rookie mistakes that shows Gorillas doesn't seem to care about data protection — of its riders or its customers — at least not to the degree that they would need to," says Karl, a founding member of Zerforschung, who declined to give his last name.
Gorillas' app is based on a white-labelled application bought from a company in Lebanon, Eddress. While this is common for startups, Jacob says that this added to the security vulnerability.
"Our platform wasn't made specifically for the company," he says. "It was purchased from outside of the company, and it's been around since the beginning, so there have been a lot of add-ons and patches and that makes for a very vulnerable system."
Gorillas says that it did use Eddress's technology "to bootstrap its operations" but that it has built its own infrastructure "in parallel."
"Our codebase is now fully disconnected from the solution Eddress offers today. The Gorillas technical infrastructure is fully owned and operated only by Gorillas and based in Germany with all cloud storage for data based in the EU", says the company.
The company also said it's brought an "external partner" on board to help "investigate and test" at the time the data vulnerability was discovered and that all "high-priority issues" were fixed.
"Since then we've been working with a renowned digital security organisation to advise us on our security and support us in ongoing system tests. With their assistance, we are constantly working on strengthening our systems," a spokesperson said.
"The hustling culture"
Laura, the early employee who has now left the company, says that the tough environment at Gorillas is well known in the startup world and among investors, but they just don't care. "It's because of the hustling culture," she says. "What they care about is how much we're selling, the revenue and the annual run rate."
And hustling culture was something Sümer was good at creating at HQ, Laura says. He favoured employees who did unpaid overtime work focused on damage control, she says, and his goal was to always have every product available.
"The main KPI that is looked at by the manager positions is product availability. So that means if you go on the app, and you see that one product is sold out, Kağan would literally be like, 'Go buy bananas now', because there are no bananas. So I literally had to go to the store to buy bananas."
I literally had to go to the store to buy

bananas.
"If there's something that we don't have, you go to the kiosk or the supermarket and get it and get it to the customer. If you need to take an Uber, you take an Uber, it doesn't even matter if you go on the bike or not, but you just want to execute the order at all costs," she says.
"The culture he spreads is, you make that stock available at all costs. So if you have to be up until 6am placing the orders, that's what you're gonna have to do. The initial company success came at the expense of employee's health and safety. This trade-off enabled the revenue numbers which attracted the investors."
A company spokesperson said that employees do "an organised 'out of stock' run to ensure that customers get their full orders" when certain items run low during peak delivery hours. "Employees that support us in these moments are equipped with company credit cards or have the money refunded via the expense policy," they said.
Others think Gorillas' initial investment frenzy is simply emblematic of this moment in time. On-demand grocery startups in Europe have raised over €1.5bn and launched in dozens of European markets.
"It just seems to me that, because of what we went through with Covid, this industry has grown exponentially, with people purchasing so much more online, and [the investors] are determined to put money into companies like Gorillas so they can get on board as quickly as possible and make as much money as possible," says Jacob.
That's not to say it's a problem with the wider industry: Jacob says there are competitors that are doing things a lot better.
"A company like Getir had six or seven years to iron out their issues in Turkey before they expanded out of Turkey," says Jacob. (Getir, which landed a $7.5bn valuation at its latest fundraise, told Sifted that it could have been "very profitable" in Turkey last year had it not prioritised growth.) "We haven't been able to do that: within a year and a bit we're expanding all over the world."
Gorillas says it doesn't comment on growth figures.
Wild promises
Laura says early employees were promised shares that never materialised; and Jacob says they were promised a bonus once Gorillas hit unicorn status that, likewise, never came.
A company spokesperson would not comment on these specifics but said that Gorillas distributed $1m across all riders and warehouse workers as a one-time payment after its Series B raise, with the amount paid to individuals based on tenure.
Laura left the company last year without her shares, and Ben says he'll leave soon. "Once I finish my vesting term I'll run as fast as I can."
"[Sümer] is not a guy who could lead the company to be a sustainable, profitable company," Ben says.
For Jacob, the morality of asking investors for money, and for customers to put their data into the app, has troubled him the most.
"My biggest fear is that the whole thing will implode," he says, "and that's one of my moral issues with the company — that we're leading people on."
Time will tell if Gorillas is here to stay. Other companies in the 10-minute grocery delivery fray have started acquisition talks. But unhappy employees have not been enough to fell some of Europe's biggest private tech companies like Revolut, which is now the UK's most valuable private company. And WeWork is still around; one person told Sifted they are working on a partnership with Gorillas to be announced soon.
*Names have been changed to protect the identities of those involved.
Freya Pratty is Sifted's news reporter. She tweets from @fpratty.
Miriam Partington is Sifted's Germany correspondent. She tweets from @mparts_.
Amy Lewin, Sifted's deputy editor, and Isabella Pojuner both assisted with reporting. 
This article has been amended to clarify that Tomas Cusicanqui received no severance package from Gorillas.