GoCardless would have been a dating app if it had been up to Tom Blomfield.
The young entrepreneur was killing time before starting at McKinsey, and bored of playing Xbox, he'd agreed to meet for a "business brainstorm" with his soon-to-be cofounders, Hiroki Takeuchi and Matt Robinson, at a North London pub.
Blomfield pitched his dating app idea. It was quickly vetoed.
But how about payments? Did anyone know about payments?
Nobody did, but they agreed payments was the theme to pursue (or rather, it was the least offensive idea).
This was January 2011. 10 years later, that vague business sketch is worth just shy of $1bn, helping thousands of UK merchants to collect instalment payments via direct debits, processing nearly $20bn annually.
Its survival alone is an outstanding achievement given what it's faced: two early cofounder departures, a terrible accident that paralysed the third, a robbery, regulatory hurdles and — by all accounts — uninspiring growth for years. 
But GoCardless lives to tell the tale.
As it marks its 10-year anniversary, Sifted sat down for a joint interview with Takeuchi and Blomfield — and later with Robinson and the very first employees — to get the inside story of its early years: the fights, the mistakes, and the glory. 
"The worst mistake of my life"
The story of GoCardless began that January in Camden.
Within months, the trio flew out to San Francisco to pitch the company (then called "Groupay") to Y Combinator, the famed US tech incubator that birthed Airbnb and Reddit. 
The interview, however, went horribly. The founders talked over each other, giving "wildly contradictory" answers, they tell Sifted. It was so bad that the 20-something Blomfield stormed off "in a huff" on the train home.
Recounting the story alongside Blomfield, Takeuchi needles his friend over the incident. "You're quite irritable, to be fair," he laughs. "I don't know if you've mellowed out." 
Sifted Newsletters
Fintech
Every Tuesday
From banks to bitcoin, get all the gossip and analysis in your inbox.
Blomfield needn't have worried — the judges instead saw untamed potential. Robinson suspects it helped that among the panellists was a university friend, Harj Tagger, who likely put in a good word. The confirmation came within hours, leaving Takeuchi to locate a sulking Blomfield to tell him they'd been granted a spot on the three-month incubator, as well as $150k in funding.
It was a sliding doors moment. The good news came seven days before Blomfield was due to start at McKinsey, a gig he "definitely" would have taken if Y Combinator had rejected them, he says.
"We weren't really in that environment which encouraged you to go and start something...everyone thought we were crazy," Takeuchi recalls.
A family friend even took Blomfield aside to tell him that turning down McKinsey would be "the worst mistake of [his] life." Blomfield, wisely, ignored the advice (and, later, graciously invited said-friend to invest in his next venture, Monzo Bank).
"More luck than judgement"
Armed with YC's backing, the three junior consultants — all companions from Oxford University — set up base in their South London flat-come-office to prepare for the incubator.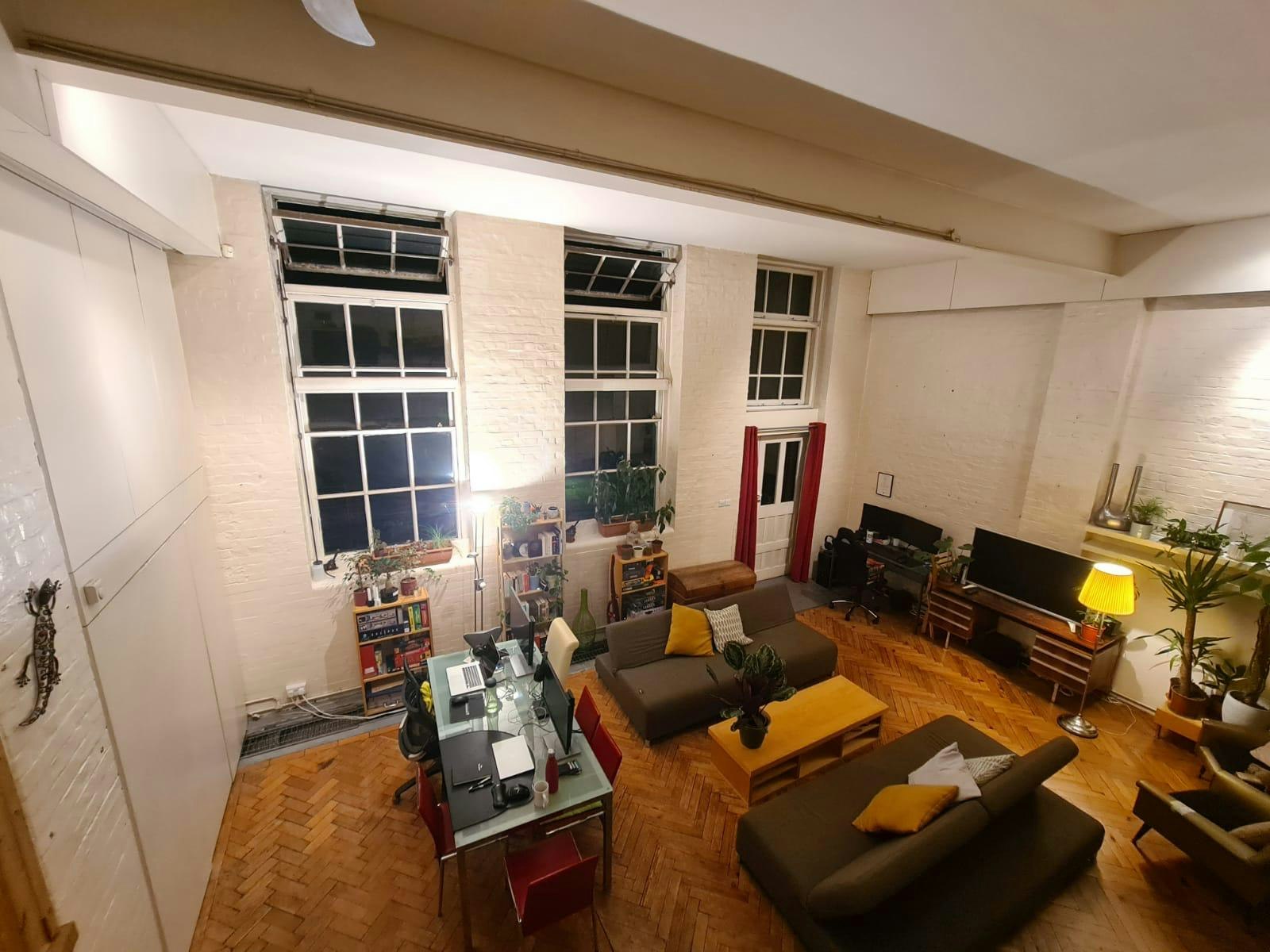 On the top of their to-do list was securing a payments licence.
Despite having zero payments background, Blomfield was particularly relentless in this respect, recalls Takeuchi.
"Tom had this amazing ability to just get on with something and just do it...it was like, we need to find a banking partnership and next thing you know, he's called every bank in the country."
It was also a stroke of luck that Robinson's friend worked in the regulator's office, who managed to stop the application getting lost in the weeds.
"I basically went for dinner with them...as late as possible in the evening, so she had to stay in the office and basically get this thing done," says Robinson. "It was a record time anyone had ever been regulated as a payments institution."
GoCardless was granted regulatory approval in the summer of 2011 — during the last week at YC when they would present at its demo day to top investors. The licence proved key in securing new funds from heavyweights like Accel and, soon after, their first client: UK software firm KashFlow.
Kashflow's bet on GoCardless was "more luck than judgement", says Robinson. GoCardless and its direct debit product — to help merchants like wifi providers or media companies collect recurring payments directly from clients' accounts — were still brand new.
That first month, GoCardless processed £360 in subscription payments. The goal was to be processing £1m in volumes within nine months — "a herculean task" they fell short of.
The missed target feels comical now, with GoCardless today processing £1.5bn a month — but it took too long for the company to find its legs, and its mission, Robinson recalls.
"We were incredibly ambitious and just wanting to be successful….[But ] we were more in love with the idea of building any business than like a specific business [to fix payments],"
Their very first employee, Harry Marr, also recalls the high-energy confusion of the early years.
"I think we were making a lot more money from subletting the office [in Finsbury Square to other tenants] than payments," he laughs. "We didn't have our shit together [initially]," adding however that he "learnt everything I know at GC."
His 'baptism by fire' eventually compelled Marr to join the GoCardless "founders mafia", starting Dependabot with fellow colleagues in 2016 (it was later acquired by Github). The GC mafia is led by Blomfield and Robinson, who respectively founded Monzo and Nested, as well as alum like Steve Domin, who founded Duffel ("I wouldn't have thought starting Duffel was possible without GC.")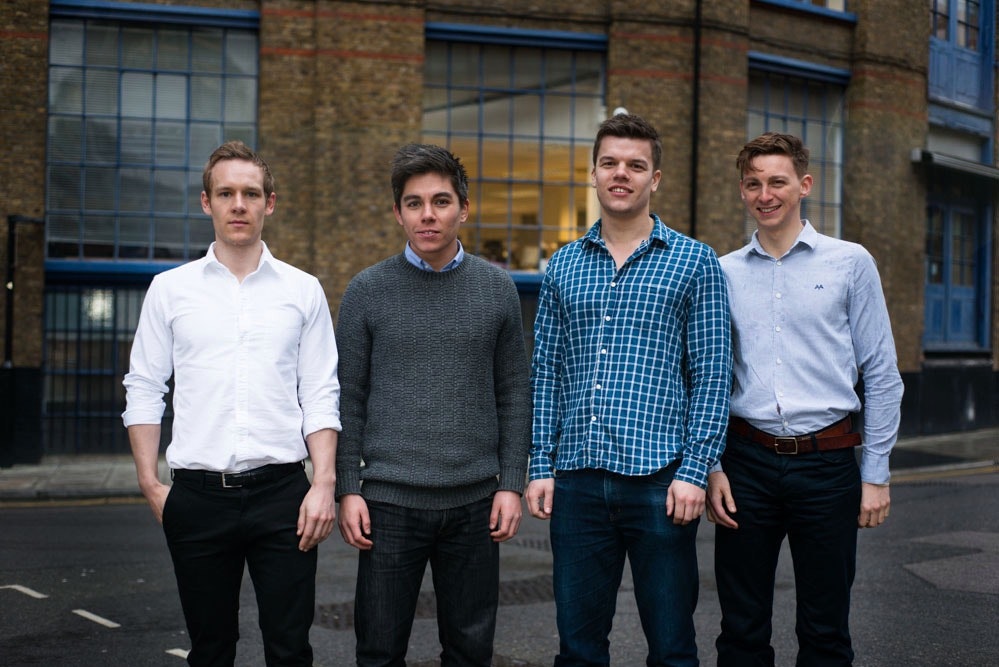 Three's a crowd
GoCardless didn't have a CEO for its first couple of years.
The three founders had decided against implementing a managerial hierarchy. After all, they had each intuitively taken to a specific area; Blomfield did backend coding, Takeuchi did frontend, while Robinson covered business, sales and marketing.
"Nobody was in charge," Blomfield recalled. "We didn't have a CEO… so we almost had three CEOs."
"That was part of the problem," Takeuchi interjected. "We were all sort of involved in everything... We definitely wasted a lot of energy."
Being unable to articulate clear roles early on can be a tell-tale sign of future conflict, Takeuchi warns, and he was right. Blomfield would leave within three years, drawn — at last — to a now-defunct dating app, Grouper.
Aside from Blomfield's bubbling dispassion for payments ("I thought — I can't do another five years of B2B sales"), his resignation was also driven by the company's slow performance and near-zero revenue, he admits.
"The company was going fine, but not great, honestly. We'd had a tough summer [in 2013], growth wasn't that good."
Then, Accel brought in someone new, who Blomfield says he disliked and killed his motivation. "It bummed me out," he says.
For what it's worth, Takeuchi and Robinson talk more fondly of that investor, crediting him for giving the company a much-needed kick out of "the wilderness years."
Still, the cofounders say they understand Blomfield's sudden exit, rejecting the narrative that he "jumped ship," and admitting they had initially struggled to find the scaling recipe.
Blomfield would walk away with a "very small" stake in GoCardless, that's now worth a small fortune (the company declined to disclose how much the cofounders collectively own today).
Most importantly, the departure finally prompted the remaining duo to appoint a single CEO. It would be Takeuchi — rather unexpectedly — that took the reins.
"You wouldn't have expected him [Takeuchi] of the three...he was the quietest and the most calculated and reserved," Marr recalls.
Robinson explains: "I realised Hiroki was the right person to build this company, and I realised how much he wanted it... I didn't want to get in his way."
The years of jumbled power-sharing weren't totally fruitless though. In September 2016, Takeuchi was involved in a serious accident, and Robinson quickly stepped in as interim CEO. Robinson, who had departed GoCardless in 2015, steadied the ship in Takeuchi's absence, handling a burglary and various staff sagas, while also nursing his own nascent startup.
Takeuchi was back in the driving seat in less than six months, and Robinson remains a board member (the two also advise several GoCardless employees-turned-founders).
The final act 
GoCardless' early growing pains now seem a distant memory, having amassed 55k customers.
But the company still has its work cut out to operate a global payments network that truly competes with credit and debit cards. GoCardless is still very UK-centric in its infrastructure capabilities, as well as constituting 80% of its revenues, and some investors privately question if it can be a global dominator. 
Meanwhile, the company doubled losses to £27m in 2019. During lockdown, it also forced paycuts across its 500-person team, as customers paused subscriptions for activities like gyms and travel. 
Still, GoCardless recently secured $95m from investors like Bain Capital; a clear vote of confidence alongside a ~$1bn valuation (giving a revenue multiple of around 34xm). 
Takeuchi also has an enviable reputation as a leader. Described by former employees as compulsively transparent and "intensely low ego", he lacks the bravado worn by many successful founders groomed in Silicon Valley. He's a 'nice guy', if you like.
"Well, [we're not] really the most macho people in the world...I'm not sure we really had a choice," Takeuchi jokes. "I've always felt it was as important how we get that, as where we go."
Motivated by "sheer stubbornness", he says he's also slowly discovering the charm in B2B finance. "I have people coming up to me [at conferences] saying 'you've changed my business, and that gives me a lot of energy."
But Takeuchi is far from satisfied; he sees the last decade as a "warm-up act" for GoCardless.
More specifically, a warm-up shaped by fiercely loyal understudies, a patient audience, and a script that's been rewritten multiple times. Now, 10 years in, GoCardless needs to cement its big break at last.
This article has been revised since its original publication.