Watch out on-demand grocery upstarts, Glovo is coming for you with a fresh €450m in the bank.
The Barcelona-based delivery company has just raised the biggest ever funding round in the history of Spanish startups — and it plans to plough that capital into its 'Q-commerce' operations. 
Glovo more or less pioneered super-fast delivery from 'dark stores' in Europe, opening its first one in Madrid in November 2018. Since then, it has opened 10 more in Barcelona, Madrid, Lisbon and Milan, and plans to have 200 by the end of 2021. Within the next three months, it aims to have 45 dark stores open, including in new locations Valencia, Rome, Porto and Bucharest.
These mini fulfillment centres stock around 1,500-2,000 convenience goods like snacks, toilet roll and alcohol, which Glovo's network of couriers pick up and deliver to customers in 10 minutes. 
But in recent months, plenty of other startups have piled in on the action across Europe. In London alone (where Glovo does not operate) there are now six companies offering a similar service — and competition is hotting up elsewhere on the continent too. 
Glovo's challenge is to roll out dark stores as speedily as these upstarts, while growing its core restaurant food delivery business across 20 countries, 810 cities and several continents at the same time — and preparing for battles with regulators.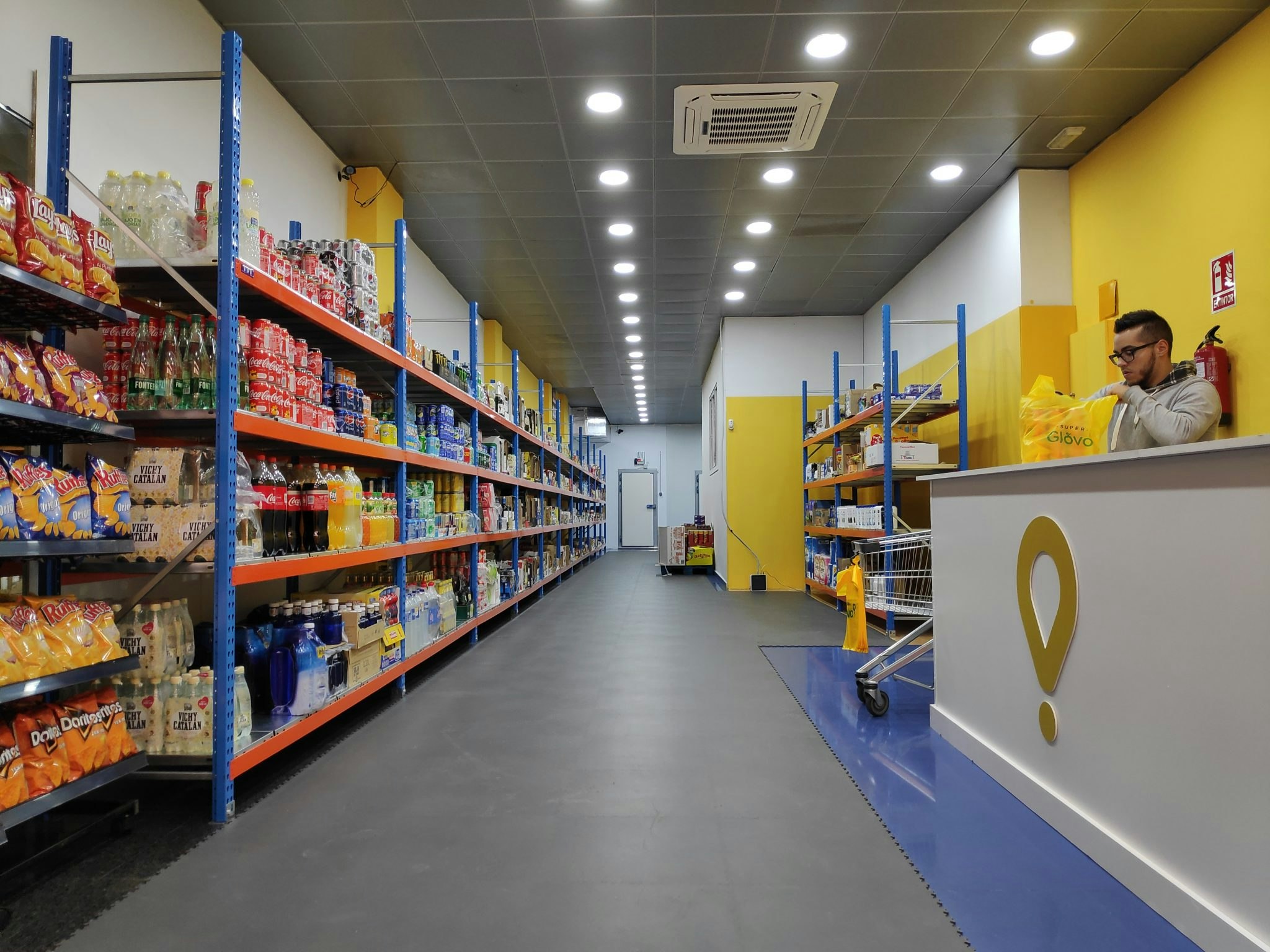 The money
Glovo's latest funding round, its Series F, was led by New York-based investment managers Lugard Road Capital and the Luxor Capital Group. Existing investors Delivery Hero, Drake Enterprises and GP Bullhound also participated. 
This brings total funding for the six-year-old startup to more than €900m. 
Earlier this year, Glovo also announced a €100m partnership with Swiss real estate firm Stoneweg to build more dark stores. The aim of the deal was to help Glovo open dark stores faster and enable Stoneweg to get in on a sexy new kind of retail asset. 
"Capital investment was a limiter for us," Glovo cofounder and CEO Oscar Pierre told Sifted at the time. Back then, in January, the plan was for Glovo to open 100 dark stores by the end of 2021: it's clearly realised that wouldn't be quite fast enough.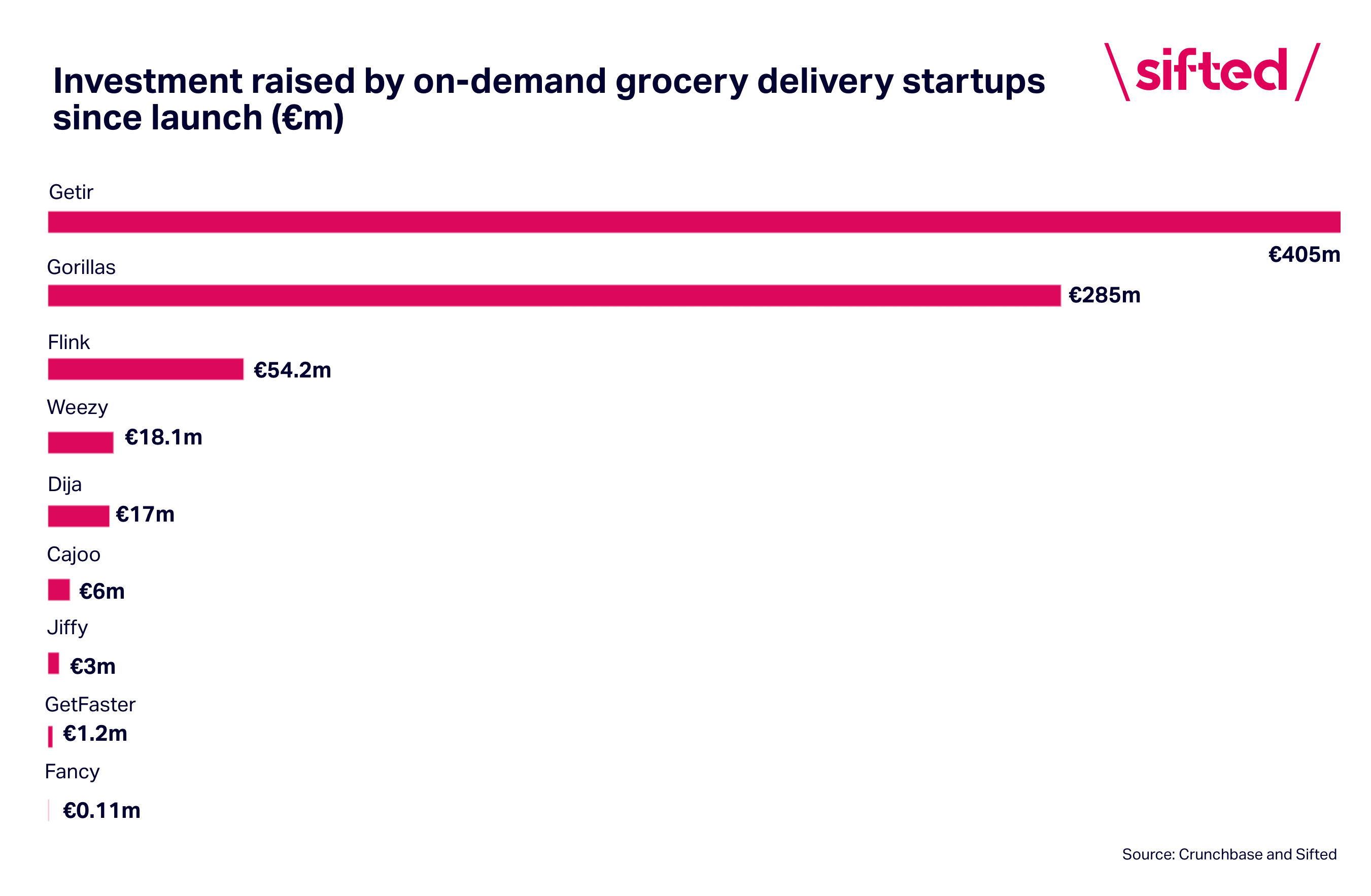 Last week, Turkish on-demand delivery company Getir, which also launched in 2015, raised $300m and announced plans to expand into Germany, France and the Netherlands. A day earlier, German on-demand delivery company Gorillas announced a €245m funding round and plans to expand into 10 countries and 50 cities, including New York and Paris.
Gorillas already operates 40 dark stores across Germany, the Netherlands and the UK. Getir, meanwhile, operates in 23 cities in Turkey and has five dark stores in London (three months after launch in the market). 
The team
With its fresh financing, Glovo will also grow its engineering team from 300 to 500. Along with its Barcelona HQ, the company also has tech hubs in Madrid and Warsaw. In total, it has more than 1,900 employees.
It will likely also be reserving some of that capital for 'gig economy issues'. In March, the Spanish government laid out a new 'Rider's Law' which would oblige delivery platforms like Glovo (and Uber Eats and Deliveroo) to employ their couriers. 
At the time, Glovo cofounder Sacha Michaud told Sifted that a strict employment model for its whole fleet (which is 13k riders strong in Spain) would likely mean scaling back its expansion plans. 
Glovo says it still hasn't seen the final version of this law — and tells Sifted it hasn't ruled out appealing it "in the event of strict regulation".
The position of the Spanish Government ignores the interests of riders who value

flexibility.
"We strongly believe in and support the regulation of the sector, and we are in favour of providing riders with social rights equal to those provided by employment contracts. However, the position of the Spanish Government ignores the interests of riders who value flexibility, local stores and restaurants without their own delivery services that rely upon platforms and customers who appreciate the convenience of on-demand delivery," Glovo says, dodging Sifted's question about the impact strict regulation would have on its operating costs in Spain.
Fears about regulation and workers rights seem to also be hurting the bottom line of Glovo's old nemesis, Deliveroo. Yesterday, it listed on the London Stock Exchange and saw shares tank by 30%. Some big investors, including Aviva and Legal & General, have refused to participate in its IPO owing to concerns about Deliveroo's reliance on the gig economy model. Deliveroo itself has stated that if regulation changes and it must pay its riders minimum wage, sick leave and holidays, that would pose a business risk.
"If government agencies in other jurisdictions were to implement similar industry-wide changes to gig economy and/or food delivery worker status without distinguishing between operating models, this could have a material impact on our business," it stated in its IPO prospectus.