Getir is the grandfather of the speedy grocery world. It was founded in 2015, long before other competitors emerged, and is by far the best capitalised European startup in the sector, with $1.3bn of VC cash under its belt. That put it in a good position to weather the storms of last year relatively unscathed. 
As rivals quit Europe or pulled out of markets, Getir gobbled up competitors — completing a much anticipated acquisition of German grocery app Gorillas. 
But, despite being one of Europe's highest-valued startups ($10bn after the Gorillas acquisition), little is known about the company's top ranks. We've identified 20 of the most senior people at Getir. Getir declined to comment on this list. 
This is the map of the company's power players, as of today: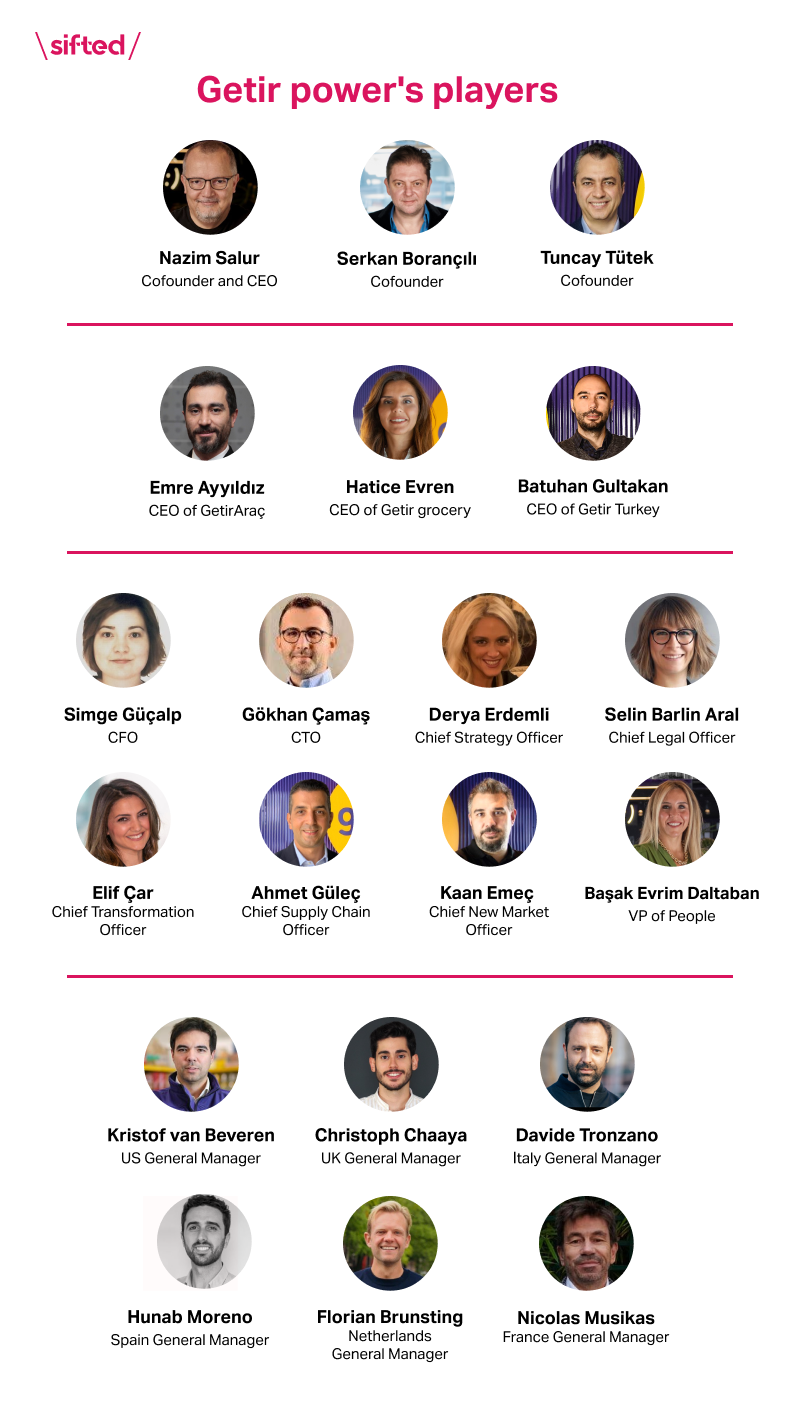 The Getir founding team
Cofounder and CEO Nazim Salur is the face most people associate with Getir.
Early in his career, Salur sold industrial plants from the US to Turkey and didn't get into tech until the age of 50, he said at Slush in 2021. He then founded his first startup, taxi hailing app BiTaksi, in 2013 in Turkey. The experience gave him the idea to create a 10-minute delivery app, which eventually became Getir. 
Salur had two cofounders. Tuncay Tütek came to the company after years at PepsiCo and Procter & Gamble. 
The other is Serkan Borançılı, who was an angel investor in BiTaksi and is described as an "investor and cofounder" of Getir on LinkedIn. His cash presumably comes from the sale of his first company, GittiGidiyor, a Turkish ecommerce site, to eBay. 
The CEOs
Outside of Turkey, Getir is known as a grocery delivery company. Within Turkey, it's a lot more than that — a bit like a superapp. There's GetirAraç, a car rental business; GetirYemek, for restaurant deliveries, and GetirBüyük (GetirMore), with wider grocery options and longer delivery turnarounds. 
Although Salur is CEO of the wider group, there's a CEO for each function. The speedy grocery arm and GetirMore are led by Hatice Evren, who joined the company from global consultancy firm Boston Consulting Group. 
GetirAraç is led by Emre Ayyıldız, whose CV is a long roster of car rental-related roles. Ayyıldız is also in charge of Moov, a digital car rental service in Turkey which Getir acquired in 2021. 
The other CEO Sifted was able to identify is Batuhan Gultakan, described on LinkedIn as in charge of Getir Turkey. Other countries have regional managers, but Turkey may be such an important market that Getir decided to appoint Gultakan as CEO for the area.
The Getir C-suite
Getir's C-suite is, according to LinkedIn, all based in Turkey. 
There's a combination of ecommerce and food experience in the top ranks' CVs: a CFO from Procter & Gamble; a chief availability officer from Danone; a chief new market officer from eBay. Elif Çar, Getir's "chief transformation officer", comes from McKinsey and Pfizer.
Outside of Turkey, there are regional managers in charge of each market.
The post-Gorillas turnaround
Of particular note is Kristof van Beveren, the former UK general manager who's just moved to the US to lead Getir's expansion stateside. It's part, sources say, of a period of change in the aftermath of the Gorillas acquisition. 
According to LinkedIn, van Beveren's been replaced in the UK by Christopher Chaaya, who previously held the same role at Gorillas.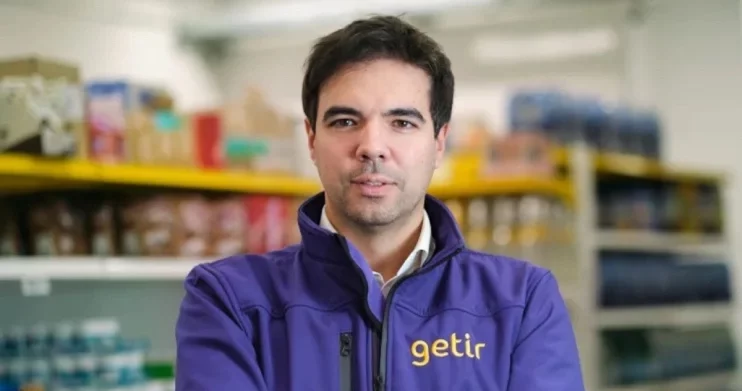 The other recent change Getir's made is asking all staff to return to the office full time. The company's now going through a consultation process with staff — perhaps indicating the news wasn't best received.