2022 was a challenging, but nevertheless eventful, year for Germany's startup scene, as six new unicorns emerged and 34 VC firms raised funds.
But with analysts predicting choppy waters ahead for the global economy, what's in store for 2023? 
Sifted asked 10 German entrepreneurs and investors their predictions for this year.
Healthtech will spawn more patient-centric technologies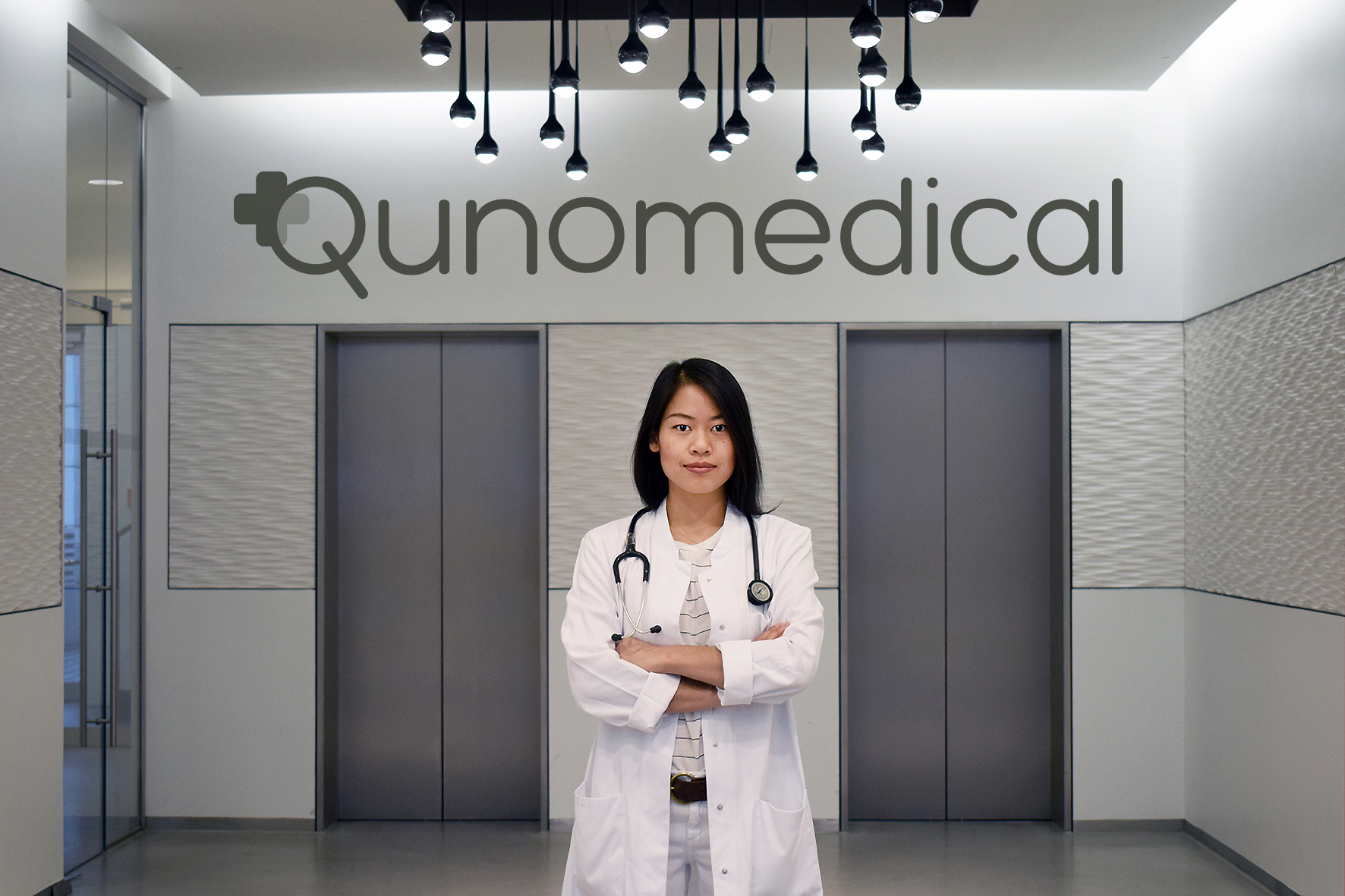 In the next year, there will be a clear shift towards high-impact technology such as sustainability, education and healthtech, and especially patient-centric technology (think companies like fertility startup Apryl and digital therapy platform Selfapy), particularly in Europe. 
The pandemic has shown us that the healthcare market in countries like Germany is still very analogue — and patient-centric healthcare technology is in short supply. At the same time, we have seen how value-creating and helpful patient-centric technologies are in meeting the many demands of patients — for example, the problem facing the healthcare market worldwide: too few doctors, too many patients. 
Dr Sophie Chung, founder and CEO of digital health company Qunomedical
A boom in new (fintech) startups
Contrary to many people at the moment, I believe we will see a real boom in entrepreneurship in 2023. On the one hand, macroeconomic conditions will, of course, bring a lot of uncertainty. We will unfortunately probably see more cases of insolvency and a general consolidation in the market, as cheap capital can no longer sustain inefficient business models. However, on the other hand, there's still plenty of dry powder sitting with VCs that is waiting to be spent on exciting opportunities.
This makes me optimistic about a new wave of (fintech) startups being founded — especially since we have a lot of highly qualified tech talent coming to the market as a result of layoffs or business closures, who have ample savings and are looking to start their own ventures. 
There is still plenty of dry powder sitting with VCs that is waiting to be spent on exciting

opportunities
Hiring top talent has also become easier; we've seen this especially when hiring for product designers. It used to be a very tight market, but we are seeing more experienced profiles now. 
Obviously, business models will now be scrutinised more carefully and startups will need to prove that they can deliver sustainable growth — that paradigm shift will remain true in 2023. But I firmly believe that many VCs will make a bet or two in the early-stage space.
Vanaja Sriskandarajah, VP of product at fintech Billie
The German government will wake up to the potential of startups to steer the economy away from recession 
Recently a group of founders from across Germany came together to issue an appeal to the federal government, with the economic situation becoming more uncertain. We pointed out that the government is too focused on protecting established industries — like carmakers — rather than also fostering sustainable innovation and growth in startups to emerge stronger from this crisis. 
We urged the government to address three core issues: 
To make Germany attractive to international talent through accelerating visa procedures and recognising professional and educational qualifications;
To mobilise capital for growth, and make Germany a great location for IPOs; 
To reduce the burden of bureaucracy and turbocharge digitalisation. 
To ignore these issues leaves a dynamic part of our economy hamstrung. 
I am optimistic about policy changes in 2023, as we are already seeing positive signs. The proposed new traffic light system for immigration in Germany is encouraging. Will it change the way that talent sees Germany as a location to live and work? Hopefully. The urgent need is there — and it is my hope that this is one sign policymakers are beginning to consider these vital issues.
Together, policymakers and the startup community have the opportunity to make the most of an unparalleled growth engine. This can be the year we seize it.
Hanno Renner, founder and CEO of HR tech platform Personio
There'll be a massive wave of first-time founders in 2023
Both the 2008 global financial crisis and the onset of Covid-19 in 2020 showed us the same thing — crisis breeds innovation and new waves of entrepreneurs, in direct correlation to the crisis. 
Q4 2022 had more layoffs in the tech sector than in all of 2000-01's dotcom crash, in absolute numbers. This mass migration of talented individuals will inevitably lead to many of them starting building their own startups, businesses and future security. 
Unlike the wild spending and peak valuations we saw in 2020-21, I believe this new wave of ventures we'll see in 2023 will take a far more cautious approach to business models and profitability. 
Deborah Choi, managing director of Founderland, an accelerator for female founders of colour
Many startups will fail — but climate techs will continue to attract investment
We will continue to see great innovation at pre-seed and seed levels, but many startups won't be able to survive this time of slow growth, tighter budgets and cautious investors. When the bridge financing rounds from 2022 run out throughout 2023, I am afraid we will see an increase in startups being acquired from stronger competitors or going bust. 
While that sounds like a bleak picture, I think that climate tech will continue to be a source of hope and optimism. We're seeing very strong talent gravitate towards entrepreneurial pursuits that allow them to directly address climate change, and investors are increasingly looking to support climate tech and energy innovations. In fact, I believe that some of the strongest people in Germany are currently moving into the climate tech space. 
I am expecting some of the most significant funding rounds in the German tech ecosystem next year to be secured by climate tech

startups
I am expecting some of the most significant funding rounds in the German tech ecosystem next year to be secured by climate tech startups. As we have seen, investors are also warming up to funding hardware businesses as true climate impact can only be achieved through real-world solutions.
Christoph Klink, partner at Antler VC, a global early-stage fund
Shaky waters: longer runways, fewer rounds, 'must haves' and ESG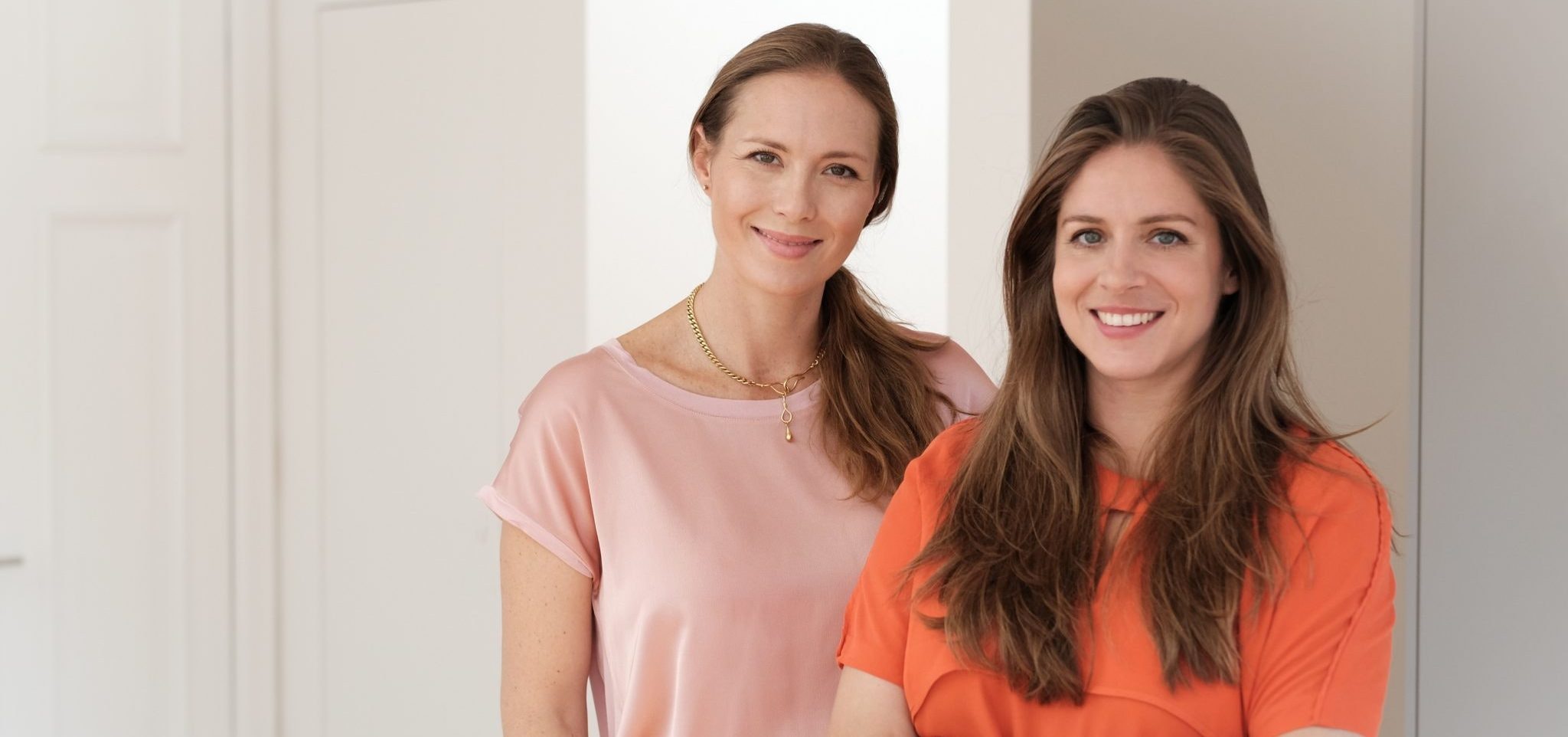 Everybody knows that 2023 will not be easy but nobody knows just how hard it will be. It's not a time for people who cannot handle uncertainty. But it definitely is a time for a cleanout and a focus on the essentials.
We find ourselves caught between contradictory places: lots of dry powder — being spent hesitantly in fear of not being able to raise a fund again in the near future; a very unclear path for the economy as a whole — but a full acknowledgement that the best investments get made (but not realised) in times like this.
Except in the very very early stages, runways have been extended to 18-36 months through reduction to the essentials and internal rounds, meaning deal activity in later stages will remain low. How it will affect first rounds will remain to be seen, but we are seeing top talent being hesitant to enter into fundraising processes right now. 
What is clear: topics that are absolute "must haves" will continue to attract investment. We are looking forward to seeing companies addressing truly critical issues around health, sustainability, social equality and, in some areas still neglected, digital infrastructures. 
Bettine Schmitz, partner at Auxxo Female Catalyst Fund
Those who investment in climate tech solutions now will benefit in the long run
As the dust settles on COP27 and sustainability regulations roll out across Europe in the coming months, we'll continue to see investment by businesses in robust ESG (environmental, social and governance) goals and climate technology solutions in 2023.
For businesses, understanding their carbon impact will continue to play a huge part in their 2023 plans as they strive to narrow the gap between sustainability rhetoric and sustainable action, especially as the pressure continues to increase from various stakeholders to make tangible emission reductions. Even as businesses face operational pressures — including soaring costs, global supply chain issues, inflation and a developing recession — the urgent need to truly understand their carbon impact will be paramount. 
This driver is powering the growth of the carbon calculations market. As demand increases for better sustainability data and analytics, the market's value is set to surpass $13.7bn by 2028 with a compound annual growth rate (CAGR) of 6.1% during the forecast period 2022-28. 
The climate crisis isn't going away; those who prioritise and invest in their sustainability efforts in 2023 will benefit businesses in the long run, both reputationally and financially, as we head into these next crucial years. 
Namrata Sandhu, cofounder and CEO of Vaayu, automated carbon software for retailers
ChatGPT will birth a host of new startups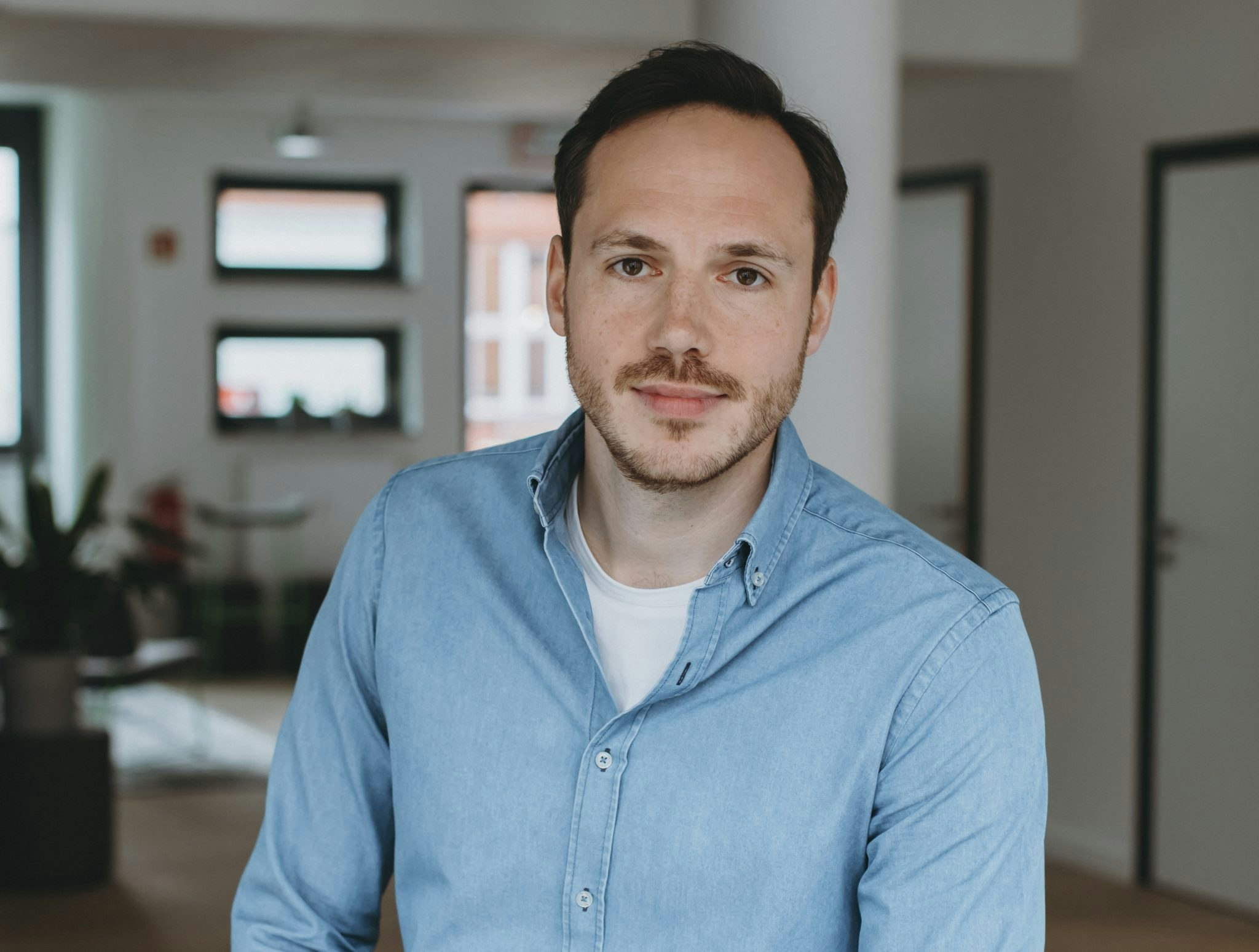 One of the most promising technologies launched recently is ChatGPT. In 2023, we will see startups piggybacking on the capabilities of the algorithm. It will be a catalyst for a variety of startups to emerge.
ChatGPT has won the hearts of tech enthusiasts within days. We have seldom seen such hype being generated by a single technology — and rightfully so. There is enormous potential for adapting the algorithm to application-centric or industry-specific use cases. We will likely see entire companies emerging in the fields of process automation or automatic code generation. It may also help businesses iterate on their existing product offerings by implementing the algorithm, eg. by managing unstructured data or by simply automating SQL queries and thus become much more efficient in their operations. This is especially helpful in a market environment in which (capital) efficiency is increasingly important.
While ChatGPT unlocks further innovation in tech, it also increases the pressure to innovate for those businesses that have focused on applications that can be substituted (fully or to an extent) by the implementation of the technology.
Björn Loose, partner at Cavalry Ventures
Users will demand more from consumer apps — especially in healthtech
In 2023, you'll see smart and successful consumer technology companies evolve from being single-use apps into global platforms that can help customers in a meaningful way. 
This trend is something we've already anticipated at Clue and have been working towards. In our discussions with users, we recognised the need to offer more than just period tracking but to grow into becoming a companion for people from their first period to their last, whether they're trying to conceive, want to understand their pregnancy or are just curious about their body's patterns. The user's data empowers them with the knowledge they need to make informed choices.
Customers have a high bar for the technology they want to spend their money and time on — that will be true in Germany but also the globe. People want to see realised value from their subscriptions, and their expectation in receiving personalised, engaging and frictionless experiences from their apps will only continue to grow.
Especially in healthtech, customers need and will demand evidence-based and regulated solutions, especially in areas like family planning, as they should.
Audrey Tsang, co-CEO of Clue, an app for reproductive and menstrual health
Logistics companies using AI will get ahead
Companies using machine learning and artificial intelligence to merge their proprietary data with relevant external information from third parties such as carriers, customs brokers and freight terminals will gain a distinct competitive advantage moving forward. 
Combining historical and real-time data from a wide pool of sources allows companies to account for the range of factors that may lead to a disruption, and therefore automatically forecast delivery dates and pricing. For example, extreme weather events often require freight to be diverted, leading to increased congestion and delays — but with access to the right data at the right time, businesses can identify potential disruption and act fast to minimise the impact. 
Automation can also be applied to many areas beyond forecasting — earlier in the supply chain process, it can be used to accelerate the assignment of containers to specific vessels based on any given constraint. Only companies that automate their processes will be able to both scale and improve the customer experience. 
Michael Wax, founder and CEO of freight forwarder Forto
Miriam Partington is Sifted's DACH correspondent. She also covers future of work, coauthors Sifted's Startup Life newsletter and tweets from @mparts_
***
Looking for digestible insights into the DACH region? Sifted's Pro Briefing on the area will get you up to speed fast on what you need to know. Check out what Pro membership can offer you here.