Gary Turner took a big risk in 2009 when he left his cushy product director job at Microsoft to join a New Zealand startup called Xero that next to no one in Europe had heard of.
Turner, a techie Glaswegian who had just turned 40, went from being a small fish in a huge pond to being a big fish in a small pond.
His main remit joining as a managing director at Xero was to help internationalise the company, which was founded in 2006 by Rod Drury, a Kiwi with a string of successful tech exits.
Xero sells cloud-based accounting software to small businesses in English-speaking countries around the world. It's a direct competitor with Intuit in the US, which is considerably larger. But Turner is keen to close the gap.
When Turner joined Xero it had revenues of about £50,000 a year in the UK and a few hundred thousand globally. There were roughly 40 staff in New Zealand, but next to nobody in the UK.
His friends and family thought he was mad to leave the luxury of Microsoft, which had a Starbucks in the office and countless other perks, to join a significantly smaller startup. But Turner, who is now 51, says he knew what he was doing.
"It was like the least insane thing to do," says Turner, who dropped out of his computer science degree after a year. "Had you been studying the space for as long as I had been it was like the absolutely logical thing to do.
"I completely glossed over the potential downsides because the upside was so interesting. I thought this is absolutely going to succeed because this is a moment in time, where we're moving from the old world of software into this new world of mobile and web and SaaS [software as a service]."
Sifted Newsletters
Up Round
Every Friday
Dive into VC and meet the people holding the purse strings.
When Turner took the job companies like Microsoft, SAP and Oracle were the only truly global enterprise software companies serving small businesses. He wanted to change that.
Backing from Peter Thiel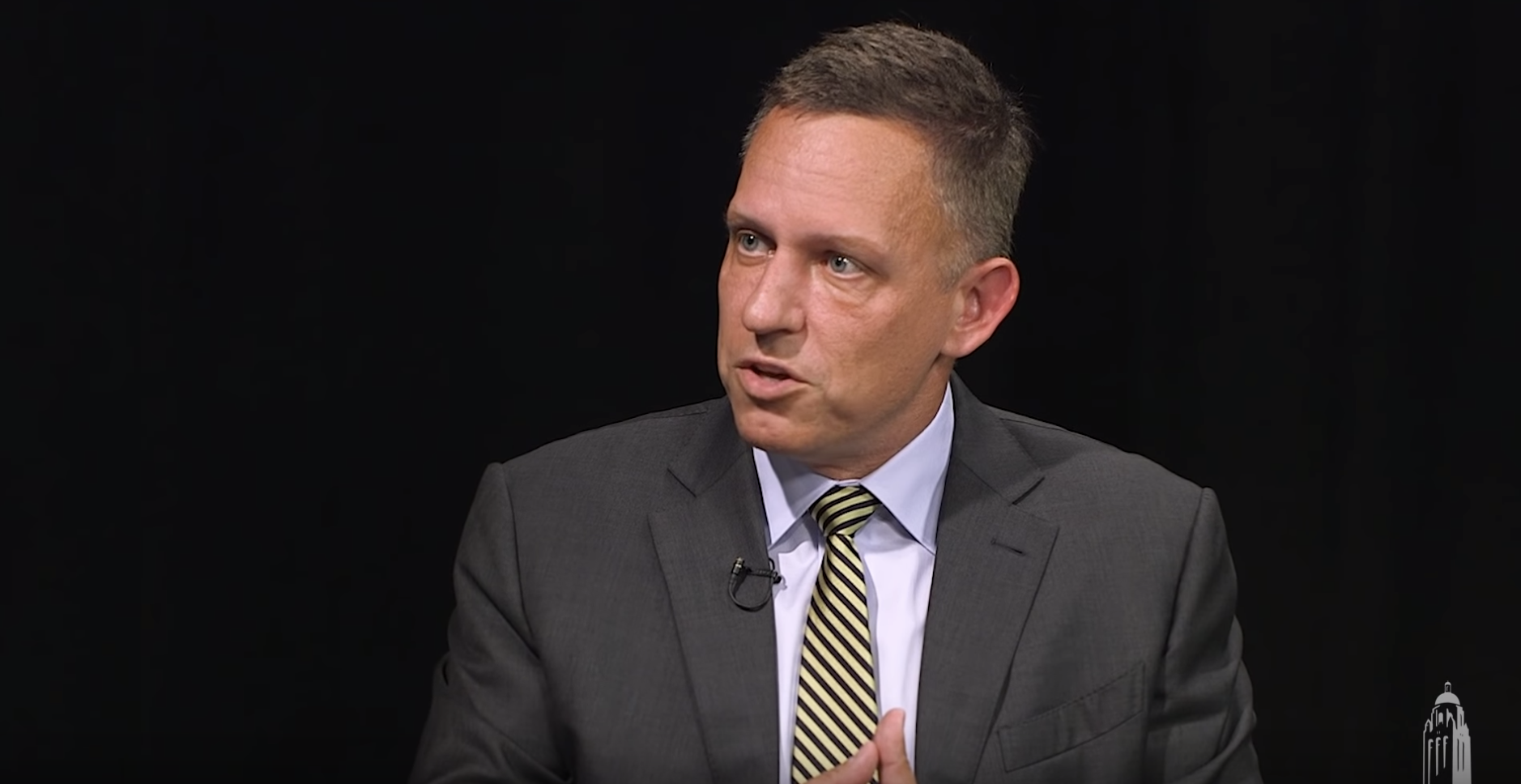 In October 2010, roughly a year after Turner came on board, US tech billionaire Peter Thiel, the cofounder of PayPal and Palantir Technologies, backed Xero with NZ$4m (€2.35m) through his Valar Ventures fund. He also joined Xero's advisory board and used his investment in Xero as a way of lobbying the New Zealand government for citizenship, according to The New Zealand Herald.
"He was a useful guy to know in terms of mapping out connections in Silicon Valley," says Turner, who lives in a small village in Northamptonshire. "We set up our US business not long after that. He's never been intimately involved with the business. He was an investor rather than really driving anything."
Xero went on to raise more capital from other wealthy individuals including the cofounders of rival firm MYOB, which is based in Australia. Over the years it has been backed with hundreds of millions of dollars.
Today Turner's team in the UK stands at 400 people and Xero has three UK offices: London, Milton Keynes and Manchester. There's another office in Cape Town, South Africa, which Turner also oversees.
UK revenues were £75m for the year leading up to the end of September and Turner says the UK is still in "hyper-growth" mode, with revenue growing at 51% year-on-year. "The UK is the fastest-growing of all of our regions," says Turner.
Globally, Xero has 2,700 employees and over 2m subscribers. It's listed on the Australian Stock Exchange and has a market cap of AUZ$11.65bn (€7.18 billion). Global revenues are growing around 30% year-on-year, while customer numbers are increasing at the same rate. Losses, however, are also mounting.
"It's been an incredible kind of decade for me of taking a startup and building a significant business," says Turner. "We've taken on FTSE100 software businesses, global behemoths and we've given everyone a real run for their money, and built a hugely successful business."
The fact that Xero is headquartered in Wellington, New Zealand, has allowed it to stay independent for so long. "Had Xero been in Silicon Valley maybe we would have exited after three years," Turner says.
Turner is now looking to pass on his learnings to other founders. He's joined the boards of a pre-revenue, Manchester-based legal startup that's still in stealth mode and Enterprise Nation, which is a network of business advisors that offer support to companies.