Headlines about large valuations and big funding rounds hide the fact that a huge number of venture-backed startups fail. And yet, that's part of the game plan: most VCs expect three out of 10 of their investments to fail completely. This leads to VCs hedging their bets on one or two startups and reserving follow-up funding for them. It also leads to pressure to grow quickly, take further investment and exit. 
For a startup, raising venture capital is time consuming. It can become a founder's full-time job, taking them away from building their company and team. In return, they give up equity and gain an added voice at the decision-making table. 
It's also no secret, despite many initiatives, that VC is not inclusive. Investment into women-led companies has dropped to 2% globally. According to Atomico's State of European Tech report 2020, 62% of founders of colour found it hard to raise VC. The need for networks, warm introductions, and family and friends rounds to prove a company's thesis does not create a diverse industry. 
Because of all of this, companies increasingly want other options. What if founders could keep their equity and their board seats and exit whenever they chose?  
Alternative finance providers are springing up to meet this demand in the US and, increasingly, in Europe. 
So what is available in Europe? Who's used them so far? And what, exactly, do they offer?
Revenue-based financing 
Revenue-based financing can help democratise access to funding as it does not require warm introductions — you just apply. It does not require personal guarantees, there is no equity on the table, and no board seats are requested.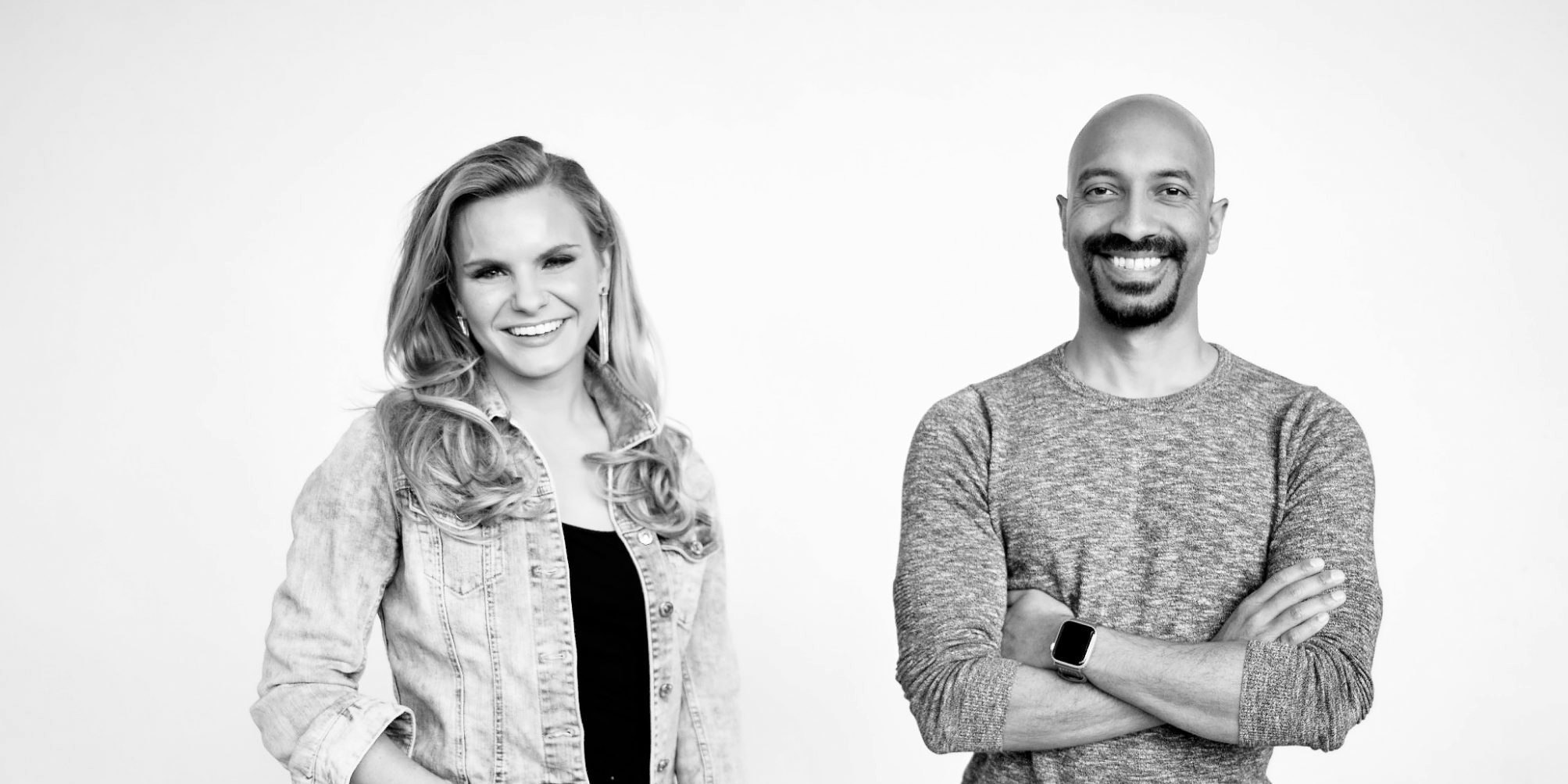 Clearbanc

What does it do? Provides revenue-based funding between £10k-£10m to ecommerce and SaaS companies. It plans to invest £500m into UK startups in 2021.
How? Clearbanc judges a startup's eligibility for funding based on metrics like recurring revenue and growth. It connects to payment processors such as Shopify, Wordpress and Paypal to assess what level of financing a company can afford and the percentage of monthly revenue to pay back. There is a flat fee between 6% and 12% that is dependent on whether the cash is spent on ads — which have the lowest fees — or inventory, invoices or other expenses.
Where? The UK is the first European market that Canada-based Clearbanc has entered. It's currently testing other European countries.
How do startups use it? Primarily for marketing spend on Google and Facebook.
How much has Clearbanc invested in European companies to date? "More than £30m in more than 250 UK startups — a greater proportion of funding going to firms outside of London than with traditional VC. Funding also goes to 8x more women than men in the UK."
Who has it invested in? Alcohol brand Haus and online learning platform Superhi.
You can read more about Clearbanc in the Sifted archives here.
Uncapped
What does it do? It provides ecommerce and SaaS companies with revenue-based financing up to £2m, plus unlimited top ups.
How? Similar to Clearbanc, companies connect their payment processor or bank account to help determine the amount offered and the revenue percentage to pay back. Different cost types incur different flat fee percentages between 5-12%.
Where? The London-based company funds UK companies and is testing in 13 European countries including Germany, Spain and Poland.
How do startups use it? Primarily for marketing spend on Google and Facebook.
Who has it invested in? Insurance startup Marshmallow, tights company Hedoine and second-hand fashion company Vinokilo.
How much has Uncapped invested in European companies to date? "Millions in 100s of companies."
How much debt has Uncapped had to write off? "0%. Our first customers were friends so we've created this product to be truly fair and friendly with plain-English terms and no hidden fees or tricks. We'll never give an offer we don't think the business can afford."
Why are other business costs, aside from marketing, paid back at a higher rate? "We don't charge interest, only a flat fee. Funds spent with our marketing partners such as Google and Facebook have a lower risk of fraud, so we pass on the savings to our customers in the form of lower fees."
How does Uncapped decide who to fund?  "We've removed the bias from the traditional investment process by using technology to make fast data-driven decisions. Most ecommerce and SaaS businesses that generate between £10k and £2m of monthly sales and are growing will be funded in 24 hours."
Outfund
What does it do? It provides ecommerce and SaaS companies with revenue-based financing. It has invested in over 450 companies in the past year and is committed to lending over £100m in 2021.
How? It charges a flat fee from 5% no matter the business expense. It considers a broad range of payment processors, including invoice-based companies that are primarily B2B.
Where? London-based Outfund currently funds UK companies and is launching in two new European countries next quarter.
Who has it invested in? Weighted blanket company Mela Comfort and interior furnishing platform Olivias.
Other revenue-based financing companies in Europe include: 
Berlin-based Uplift 1. Its investments include pet tech Vetevo and fashion brand Buckle and Seam. 
Berlin-based Remagine. To apply you need to have 12 months of accounts with growth, have a minimum of €20k a month in revenue and a digital business model. For every company it funds, it donates a laptop to a teenage refugee. Portfolio includes fragrance startup Ava & May.
Cologne-based Riverside Acceleration Capital. It provides $1-5m to B2B SaaS companies with $3m annual recurring revenue with the option for follow-on equity investment. 
Media for equity
Media for equity or revenue is a financing option that provides advertising products for television, print, online, etc. in return for equity in a company or monthly revenue. Benefits of this type of model are scaling up brand awareness, data on audiences, and professional experience from media companies without having to spend cash. 
Seven Ventures
Where? Germany
What does it do? The investment arm of the Seven.One Entertainment Group provides media services to B2C companies in return for revenue or equity.  Media services take the form of ad time on seven of Germany's free TV channels. Cash is also an option but always in conjunction with a media play.
How? Due diligence takes place, a valuation is set, and an offer is made. Creating TV spots is a startup's responsibility although Seven Ventures does help with introductions to agencies at preferred rates. A big value add is Seven Ventures' data on audiences.
Who has it invested in? Fashion brand Zalando, cleaning platform Helpling and mattress provider Casper.
Other media for equity organisations in Europe include:
UK-based Channel 4 Ventures. Its portfolio includes location system What3Words, mattress companyEve and crowdfunding platform Crowdcube. 
Scotland's STV Growth Fund. Its portfolio includes baby brand Cheeky Chompers, and local brick and mortar businesses. 
Spain and Italy-focused Ad4Ventures. It is the venture arm of Italy's largest broadcaster, Mediaset Group, and has worked with home furnishings company Westwing, sports store Deporvillage and fintech Satispay. 
Other VC alternatives

Earnest Capital
What does it do? It funds early-stage companies building "calm, sustainable, profitable" companies.
How? Through a shared earnings agreement — this agreement means all money is repaid only after the company is profitable above a pre-agreed threshold. Founders have an incentive to share profits back with investors as it effectively repurchases their equity ownership. Typical cheque sizes are $200k but it's syndicated rounds of $500k+.
Where? A US company investing globally. Five out of its first 30 investments were in Europe.
Who has it invested in? Photo app 1 Second Everyday and no code platform Makerpad.
What makes Earnest Capital different? "We plug founders into a platform of services and products called Earnest OS. We have a community of 150+ experienced entrepreneurs who are both investors in the funds (skin in the game) and mentors to the companies."
Earnest Capital retains equity once 2-5x of the initial investment is paid back. Why? "It helps us stay long-term aligned with the founders and support them if they want to really go the distance".
What type of companies is Earnest looking for? B2B SaaS primarily, but also developer tools, apps for remote teams, niche marketplaces, and subscription revenue-based media and content companies.
Tiny Capital
What does it do? It buys internet businesses with 3+ years operating history, annual net profits over $500k, and a solid team, and provides the resources and management to keep them running. Portfolio founders can stay or go; all options are on the table. The purchase price of companies is between $5m-$50m.
Where? It is fully remote and open to companies anywhere. It has over 300 scouts worldwide that help with deal flow.
Who has it worked with? Creative network Dribbble, jobs board Unicorn Hunt and digital product studio Z1.
Others VC alternatives include:
London-based Storfund. It provides cash advances to ecommerce merchants. Sellers must be on Amazon or France's marketplace, CDiscount, and averaging £25k a month to be eligible. 
London-based Conscilience Ventures (CV). The community-based platform built on the blockchain allows startups to sell equity to the network in return for its CV currency. This currency can be used to buy expertise from within the community to help the business where needed. You can read more about them here. 
Liechtenstein-based Money Turtle. A new app built on the blockchain to simplify and legalise the raising of a family and friends round. Part of its proceeds goes towards protecting sea turtles.