The French ecosystem is blossoming. The country's long-running tradition of maths excellence, combined with entrepreneurial success and a government-backed startups push have helped put France on the global tech map.
Over the years, a multitude of very different entrepreneurial stories have provided testimony of how creating a company is getting easier — and landing some financing too — and how France is looking to differentiate its innovation from Silicon Valley.
Here are some of the must-follow names of French tech and startup Twitter.
Top 10 musts
Octave Klaba (OVH)
Handle: @olesovhcom
Who? He's the founder and chief executive of cloud and data storage provider OVH.
Why should you care? The company has been cited by billionaire entrepreneur Xavier Niel as France's chance at spawning the next Google or Amazon. Klaba has one foot in his hometown of Roubaix, France, and another in Texas, where he's been spending more time to lead his company's push into the US market. Definitely one of France's must-know startups and one of the country's more emblematic and ambitious entrepreneurs.
How about those tweets? If you're interested in Europe's position on the global tech scene, and themes like sovereignty and data, Klaba is well-placed to provide insight. The entrepreneur has also been known to tweet pictures of servers, lines of code and mega-storage hard drives. Tweets in English, French and sometimes Polish.
Celine Lazorthes (Leetchi)
Handle: @CelineLz
Who? She's the founder of online money-pot company Leetchi and payments service Mangopay, which she sold to bank Crédit Mutuel Arkéa in 2015 for more than €50m. Lazorthes is now an angel investor.
Why should you care? She'll regularly share step-back thoughts on her experience at Leetchi and how the company has evolved since she has sold it and taken on a less hands-on role as a result. As a business angel, she's backed the likes of Frichti, Yuka and Le Slip Français.
How about those tweets? Lazorthes has been a huge supporter of #ParentalAct, a proposal about extended parental leave signed by dozens of startups. She also tweets about women's rights, and not just in the workplace and in entrepreneurship. You'll also get your share of poetry cited from time to time. Tweets mostly in French.
Roxanne Varza (Station F)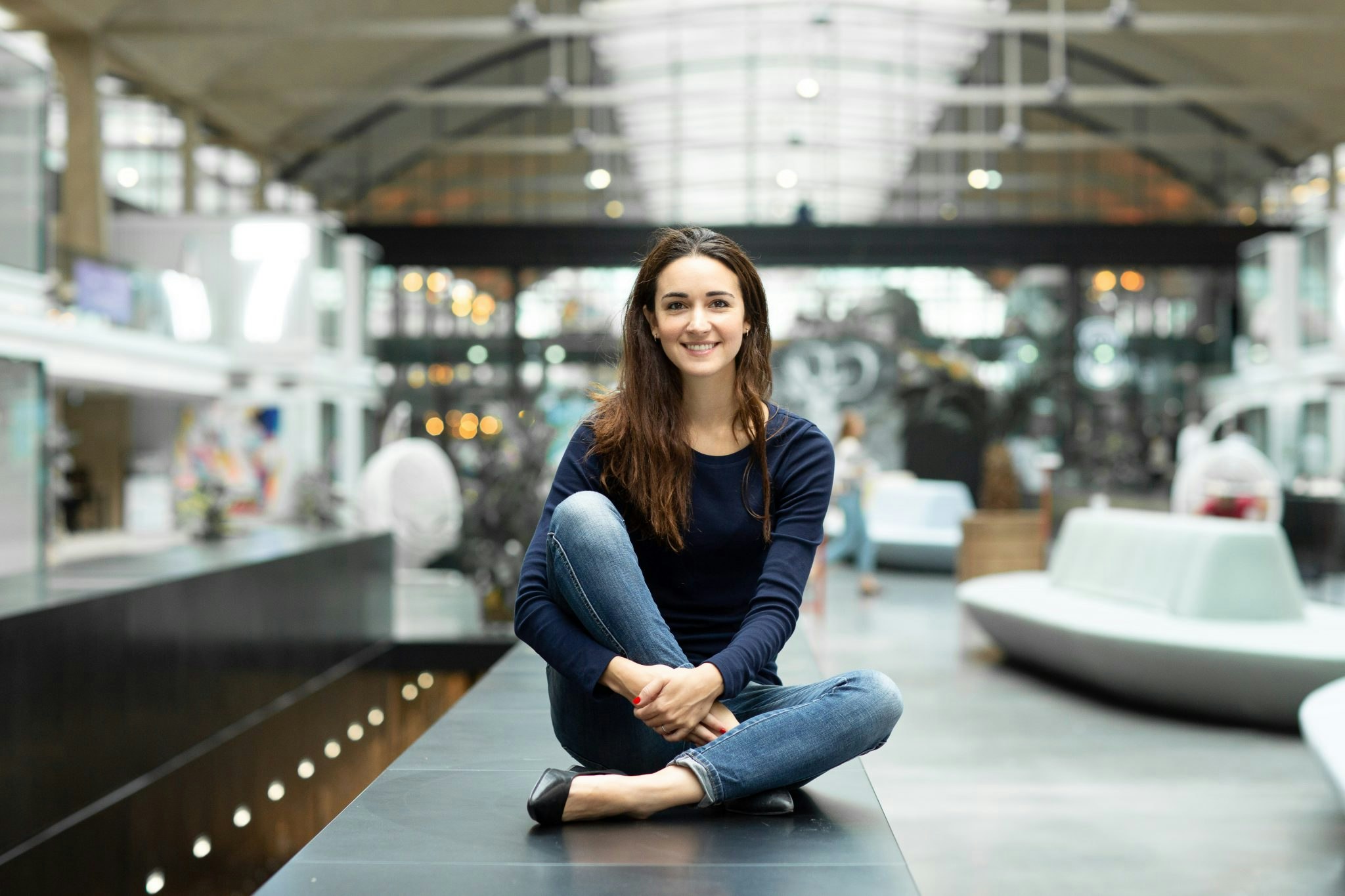 Handle: @roxannevarza
Who? She's the director of Station F, the Parisian mega-campus for startups.
Why should you care? Station F hosts 1,000-plus startups and has a good overview of the up-and-coming French entrepreneurs and innovation talent. Varza herself is also an angel investor and formerly at Microsoft in France. The campus, and Varza, have become the place to start for investors, politicians and on-lookers who aren't sure where to turn to discover the French startup ecosystem.
How about those tweets? Varza's feed is a great summary of events, fundraising and trends not to miss in all things related to French startups. You'll also get the occasional picture accounts of celebrity visits to Station F. Tweets in English.
Read more: Brunch with Roxanne Varza
Jean de La Rochebrochard (Kima Ventures)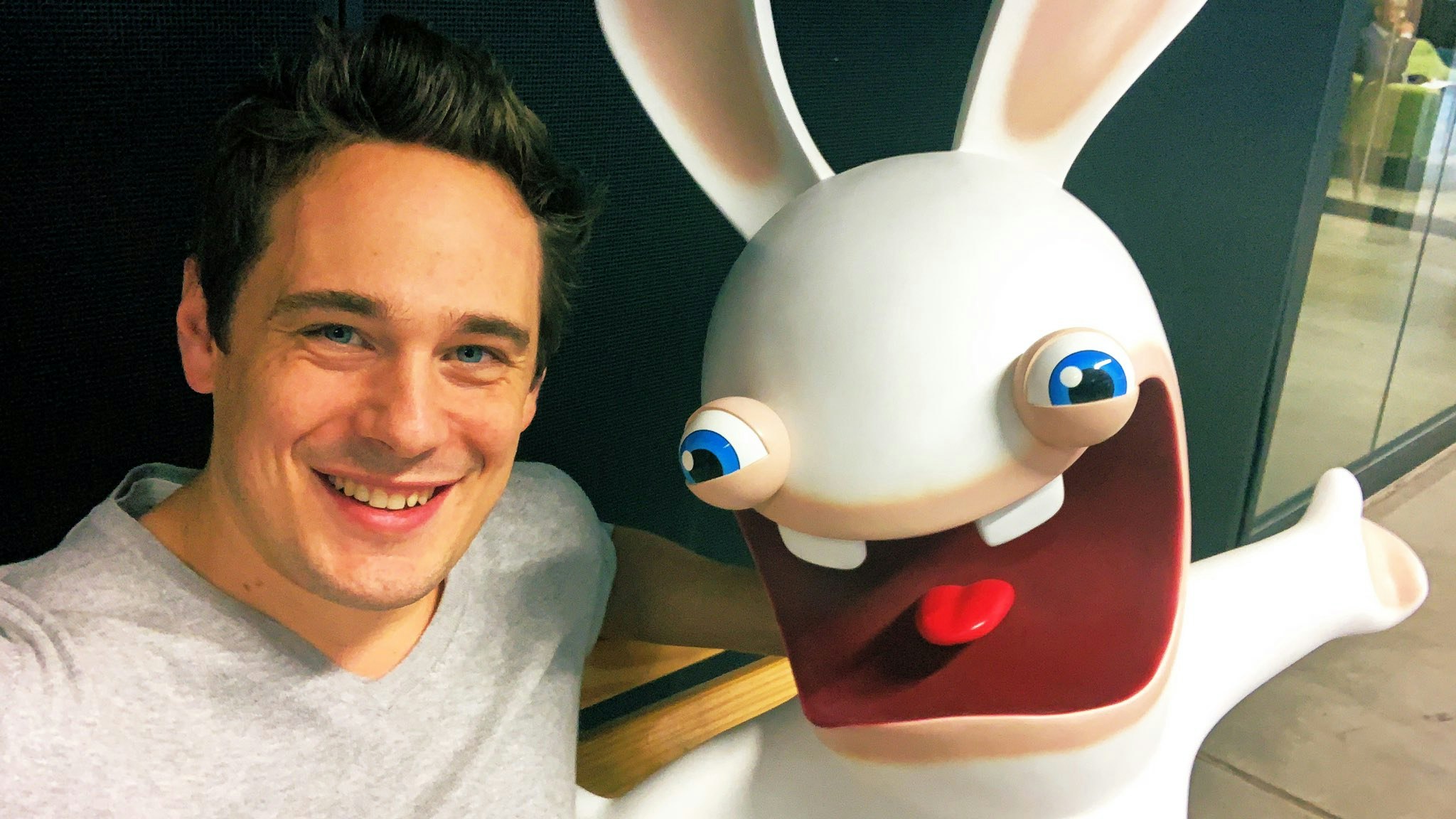 Handle: @2lr
Who? Rochebrochard runs seed fund Kima Ventures.
Why should you care? If anyone's raising money, or even just thinking about pitching investors, Rochebrochard is probably the first to know. Kima Ventures makes roughly 100 investments each year and has a portfolio of 400-plus companies, including Zenly and PayFit.
How about those tweets? No politically correct bullcrap here. Rochebrochard speaks his mind, isn't always consensual, but definitely has a positive watchful eye on entrepreneurs. You'll find a hefty dose of experience sharing and advice. Tweets mostly in English, also sometimes in French.
Virginie Morgon (Eurazeo)
Handle: @virginiemorgon
Who? She's the chief executive of Paris-based private equity company Eurazeo.
Why should you care? Eurazeo's investments include several of France's top startups to follow: Doctolib, Meero, PayFit, Back Market... Private equity investment in France may not be as developed as in the UK or the US, but it's a key piece of the puzzle for the startup ecosystem in spawning scale-ups and global companies.
How about those tweets? Morgon's commentary and select retweets about the current state of private equity financing in Europe provide an informative feed. She's also vocal about sustainability and diversity. Tweets in English and French.
Frédéric Mazzella (BlaClaCar)
Handle: @mazaic
Who? He's the founder of BlaBlaCar, one of the first unicorns to emerge from France. He's taken over the role of co-president at France Digitale, an industry group representing 1,500 French and European startups.
Why should you care? BlaBlaCar's position as one of the earlier startups to emerge in France has made Mazzella a household name. He's on television at prime-time as part of a panel of jurors for a pitching show for entrepreneurs. Mazzella has also initiated several events aimed at attracting talent to France, promoting "tech for good" and forging the Paris-Silicon Valley connection.
How about those tweets? Some lobbying means Mazzella's tweets reflect a lot of what entrepreneurs want to change and the kinds of topics that are on their minds. Also posts about the future of mobility, cleaner transport and talent. Tweets in English and regularly in French.
Jean-David Chamboredon (ISAI)
Handle: @JDCatISAI
Who? He's the chief executive of ISAI, an early-stage investment fund backed by French entrepreneurs who themselves have successfully created businesses in the past. 
Why should you care? Chamboredon emerged as a key figure in the startup ecosystem in 2012 as the leader of the "pigeons" movement. His vocal stance against tax policy in France that was deemed unfavourable to entrepreneurs gathered support from other thousands of founders and made Chamboredon the go-to for commentary about policy and ecosystem trends.
How about those tweets? Writes about policy, fundraising and comments on politics and macroeconomic trends. Tweets in English and regularly in French.
Kat Borlongan (La French Tech)
Handle: @katborlongan
Who? She's the director of La French Tech, a government organisation providing a very pushy support package for startups.
Why should you care? Over the past 18 months, under Borlongan's leadership French Tech has launched Next40, the French Tech Visa, Tremplin (a programme for founders from underprivileged backgrounds), French Tech 120 (a support programme for 80 startups in addition to those on Next40) and a €400m seed fund to match funding into deeptech startups. The organisation's role in helping create a thriving ecosystem is undeniable.
How about those tweets? Because of French Tech's different programs, Borlongan's tweets do touch on attracting tech talent and investment to France, but not only this. She's also passionate about diversity and women in tech. Tweets in English and in French.
Read more: Inside La French Tech
Marc Simoncini (Meetic)
Handle: @marcsimoncini
Who? An angel investor, Simoncini made his fortune in the early 2000s as the founder of dating site Meetic, which he later sold to Match.com.
Why should you care? He's part of a variety of projects: he co-created a school dedicated to the digital industries, co-hosts a television show for entrepreneurs with BlaBlaCar's Mazzella, and more recently launched a smart bike making startup called Angell. 
How about those tweets? Simoncini has been around long enough in the French startup scene and has clearly moved beyond censoring himself. His posts are incisive and sometimes sarcastic, and he's not shy to comment on politics. Sleek design bike fans will enjoy the photos of his latest project. Warm up your favourite translation website because Simoncini tweets only in French.
Thierry Breton (European Commission)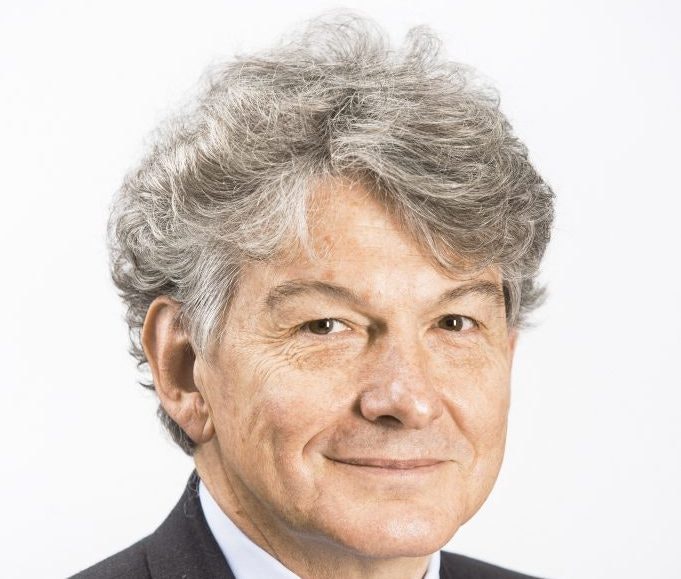 Handle: @ThierryBreton
Who? Breton is the European Commissioner for internal market, which includes all matters digital and data.
Why should you care? Obviously Breton's portfolio at the Commission is directly relevant to the startup ecosystem. But he's also a member of the French establishment and one of the country's more knowledgeable characters on a wide array of technology topics. He went from the French economy ministry to telecoms carrier Orange and, more recently, he headed French technology company Atos, whose businesses span from cybersecurity to supercalculators. He also wrote science fiction books in the 1980s.
How about those tweets? He's set Europe's digital sovereignty, artificial intelligence and exploiting data among preferred themes for his new job in Brussels, and his posts reflect that. Tweets in English and French.
And 20 more to follow
Florian Graillot (Astorya)
Handle: @FGraillot
Graillot is a founding partner of venture capital firm Astorya, based in Paris, which invests in early stage insurance startups across Europe. Writes about data, artificial intelligence, and all other things relevant to how technology is transforming the insurance industry, but also fintech and… Tesla. Tweets in English.
Nicolas Debock (Idinvest)
Handle: @ndebock
Debock is managing director at Paris-based Idinvest Partners. The venture capital firm's portfolio includes Doctolib, Meero and others. Debock's verticals of expertise are fintech, software-as-a-service, crypto and marketplaces. Tweets in English and French.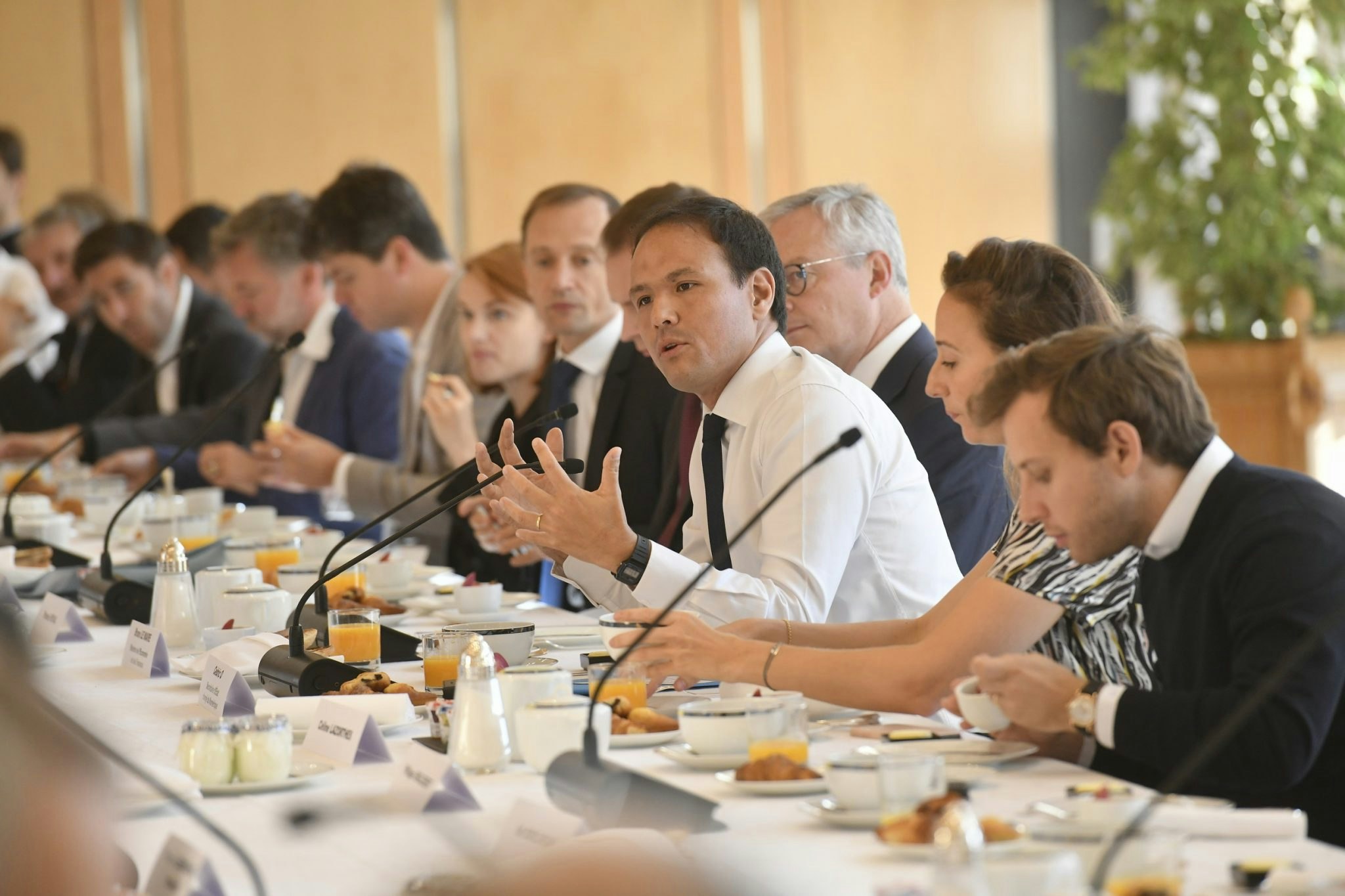 Cédric O (French government)
Handle: @cedric_o
O is France's minister of state specialised in all things digital. Tweets in French.
Xavier Niel (Iliad)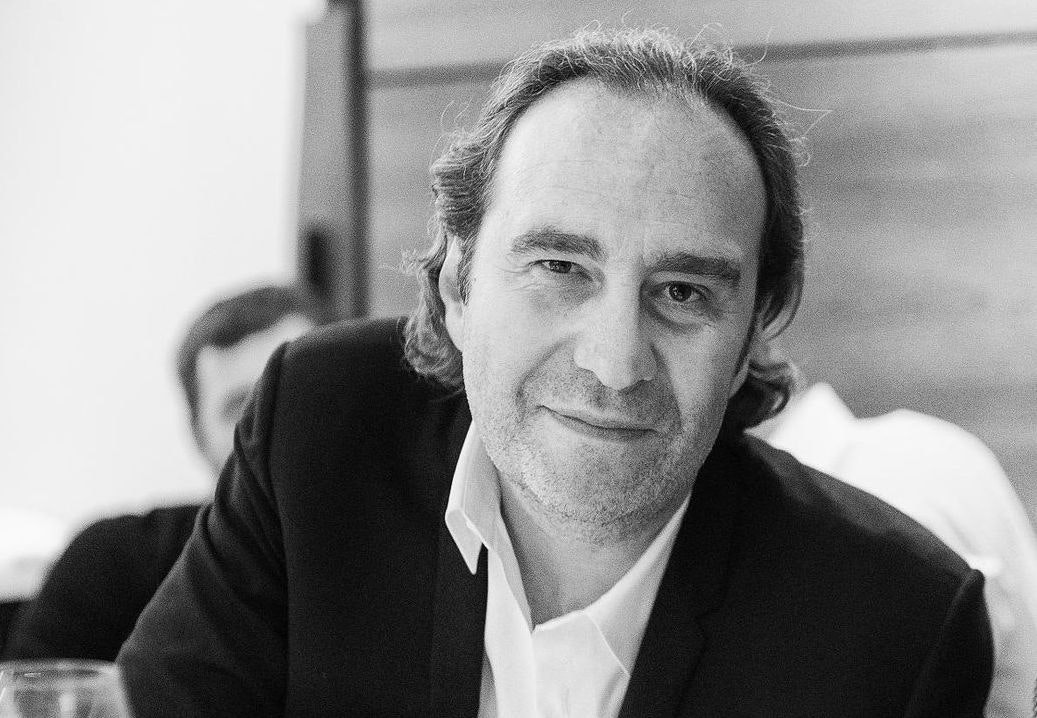 Handle: @Xavier75
Niel, who invests in startups through his fund Kima Ventures (see Jean de La Rochebrochard, higher in this list), is also the backer of campus Station F (see Roxanne Varza) and of coding school École 42. He's mainly known as the founder of telecoms carrier Iliad, which operates under the brand Free. He used Twitter to announce the company's launch into mobile a few years ago. Isn't an intensive tweeter, but will post the occasional message about telecoms or startups. Tweets mostly in English.
Fleur Pellerin (Korelya Capital)
Handle: @fleurpellerin
The founder of venture capital firm Korelya Capital, Pellerin used to be France's digital affairs junior minister. Korelya backs startups, invests in funds and specialises in helping European startups expand into Asia. Tweets in English and French.
Loic Le Meur (Pawa)
Handle: @loic
The French entrepreneur who created technology conference Le Web has since moved to San Francisco. Recently his interests include meditation and spirituality. He's written about his experience in the Amazon jungle and is setting up a new conference called Pawa. Tweets in English.
Thibaud Elziere (eFounders)
Handle: @tiboel
Elziere created Paris-based startup studio eFounders. Posts vary from experience sharing to observations about the ecosystem. Tweets in English.
Axelle Lemaire (Roland Berger)
Handle: @axellelemaire
Lemaire works for consultancy Roland Berger from Paris, heading their Terra Numerata platform, which brings digital players together. She was formerly junior minister for digital affairs in France. Writes about a variety of themes including open data and privacy. Tweets mostly in French, but also in English.
Audrey Soussan (Ventech)
Handle: @AudreySoussan
A partner at Ventech's European arm, Soussan handles seed and Series A investments. She has a specific focus on retail, human resources and consumer startups. She's also co-managing director at StartHer, an organisation focusing on the empowerment of women in technology and a member of the France Digitale board. Tweets in English and French.
Oussama Ammar (The Family)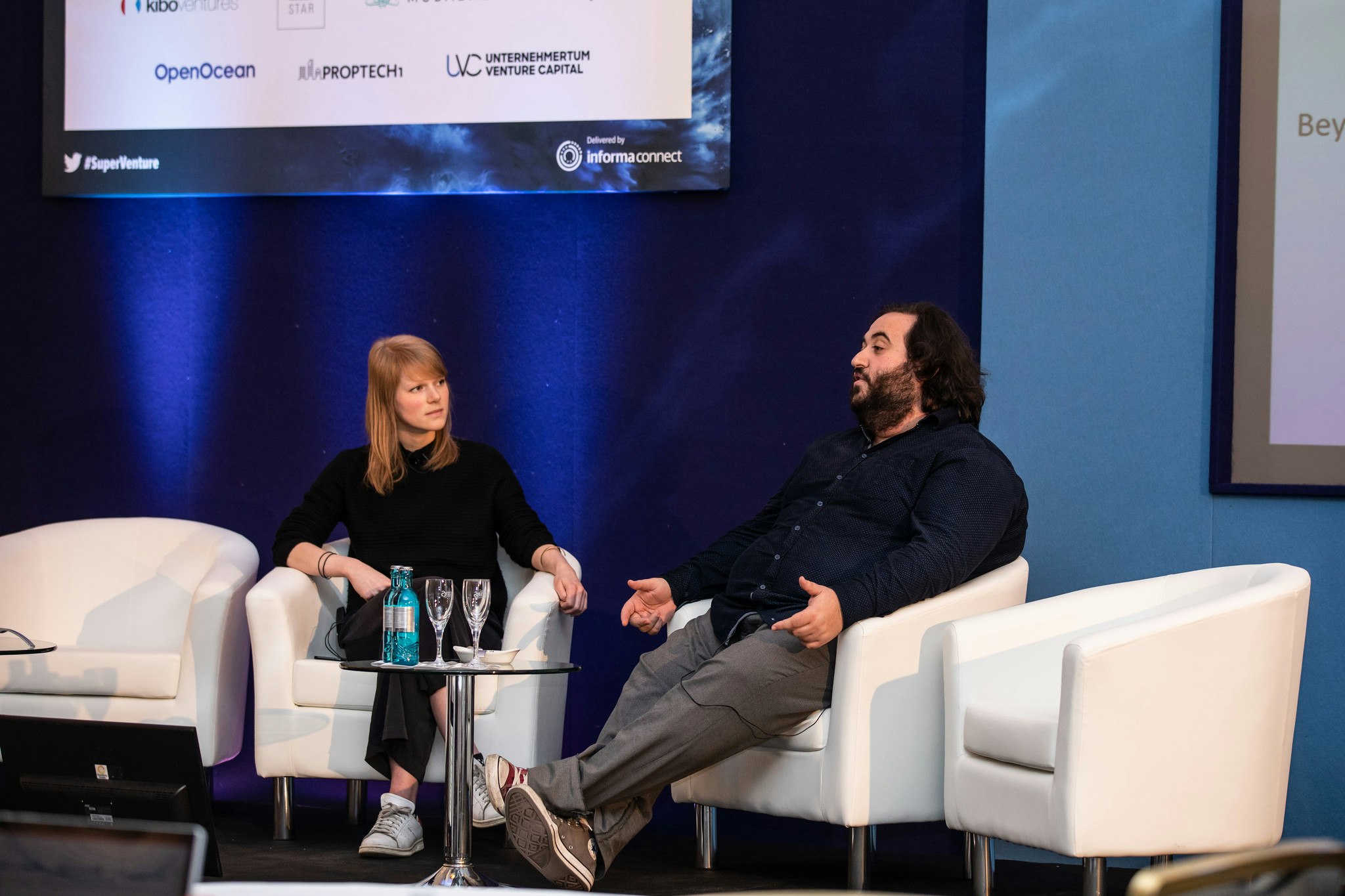 Handle: @daedalium
Ammar cofounded startup accelerator The Family in Paris. Mostly retweets about venture capital trends and how-to guides, but also tweets in English and French.
Alice Zagury (The Family)
Handle: @Alice_zag
Zagury, like Oussama Ammar, is cofounder of startup accelerator The Family in Paris. Vocal about women in tech, as well as startups. Tweets in French.
Samantha Jérusalmy (Elaia Partners)
Handle: @Sjerusalmy
Jerusalmy is a partner at venture capital firm Elaia and a board member of France Digitale. Tweets less than she retweets, including about deeptech and startups Elaia has invested in. Tweets in English and French.
Anne Ravanona (Global Invest Her)
Handle: @anneravanona
Ravanona, based in Paris, created Global Invest Her, a platform that helps female entrepreneurs get funding faster. Tweets in English and French.
Gilles Babinet (Conseil National du Numérique)
Handle: @babgi
Babinet is the vice president of the Conseil National du Numérique, or French Digital Council, which is backed by the government and reports to Cédric O. Posts about a variety of themes, from the digital transformation of businesses to data, artificial intelligence and European innovation. Tweets in French.
Marie Ekeland (Daphni)
Handle: @bibicheri
Ekeland is co-founder of Daphni, a Paris-based venture capital firm that also aims to be a startup community animator. She also co-founded France Digitale with Frederic Mazzella and Jean-David Chamboredon (see higher on the list). Retweets mostly, as well as tweeting in French.
Patrick Robin (Avolta Partners)
Handle: @robin24h00
Robin is managing partner at Avolta Partners, a mergers and acquisitions boutique that handholds entrepreneurs through fundraising and deals. He's also a serial founder who has started some two dozen companies. Tweets about fundraising trends and investors. Tweets in French.
Delphine Remy-Boutang (The Bureau)
Handle: @delphine
Remy-Boutang founded The Bureau, a social media influence agency, and cofounded Digital Women's Day. Tweets in French.
Michel de Guilhermier (Day One)
Handle: @mitchdeg
Day One invests in seed stage startups and mentors startups on operations, strategy, finance, etc. Guilhermier has been posting recently about everything from the stock market to US politics. Bonus: architecture and full moon photos. Tweets in French.
Catherine Barba
Handle: @cathbarba
The self-proclaimed "grandma of web entrepreneurship" is a serial e-commerce entrepreneur. She co-hosts a television show that features founders pitching their ideas with Frederic Mazzella. Tweets in French.
Guillaume Gibault (Le Slip Français)
Handle: @ggibault
Gibault is the entrepreneur behind Le Slip Français, which sells underwear made in France. Lots of retweets, and some tweets in French.
Nicolas Colin (The Family)
Handle: @Nicolas_Colin
Nicolas Colin (a Sifted columnist) is a big thinker about European technology and startups, but also Tweets about France and French startups. It's also worth signing up to his excellent newsletter, European Straits.