Last week, Amit Gudka, cofounder of green energy startup Bulb, announced he'd be stepping down.
Since launching in 2015, London-based Bulb has grown to over 1,000 employees and snapped up 6% of the UK energy market.
There's no doubt it's no longer the company it once was.
In a blog post, Gudka says he plans to go back to the early stage and start a new energy storage company. His cofounder Hayden Wood will remain as CEO.
He's far from the only founder to go back to the beginning again. Tom Blomfield left GoCardless, the fintech business he cofounded, to start Monzo (and then left Monzo when the pressures of running a big bank got too much). Meanwhile, Josefin Landgard stepped down from healthtech giant Kry in 2018 and started a new wellbeing startup, Mantle.
But, what is it that leads some founders to step down, and others to stick around? Sifted spoke to three former founders to hear their thoughts. 
Knowing your strengths
Adit Trivedi, cofounder of Lingumi, an edtech platform helping children between the ages 2-6 learn English, stepped down from his company last year — just as things were starting to take off.
He and his cofounder Toby Mather founded Lingumi in 2015 — with the aim of offering interactive, flexible and cheap English courses to preschool kids around the world — and had a wild ride trying to establish product market fit.
"The magic started to happen in 2019," says Trivedi. "We were running out of cash — and nearly went bankrupt — but by the end of the year, we had figured out the software, as well as how to grow our presence in our biggest markets: China and Taiwan."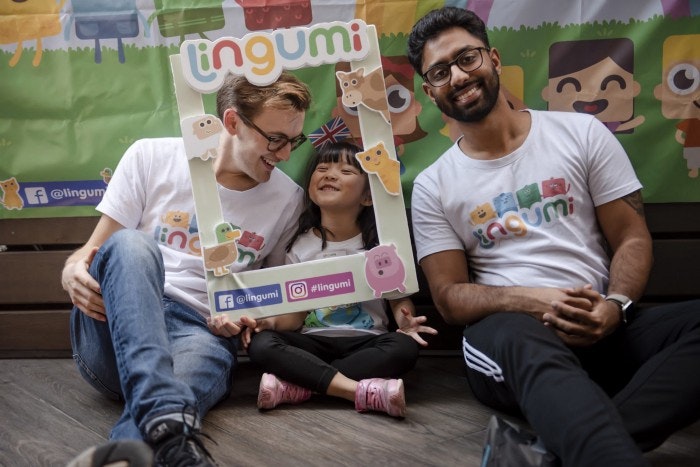 From then on, the company experienced "exponential growth," says Trivedi. Lingumi raised a Series A round at the end of 2019, scaled revenue by 360% and grew the team from 10 to 60 people. 
Sifted Newsletters
Startup Life
Every Wednesday
How (and how not) to run a startup.
But then, Trivedi started to have doubts about his role in the company. 
In the early stages, Trivedi had been focused on building the business from the ground up. As the company started to scale its team, he moved into a head of people role. Suddenly, his days were filled with meetings about contracts and staff benefits. 
"I missed the early stages of the business — especially that drunken, product market fit phase where you're testing like mad and falling over yourself, and everything is moving really fast. That shit is exciting," he says. 
Running a business at scale was just not what I was interested in — nor was it what I'm good

at.
"But running a business at scale was just not what I was interested in — nor was it what I'm good at."
Trivedi also felt that in the process of hiring "world class people"  across all functions, he'd effectively made himself redundant.
"I eventually realised that I was the weakest person on the senior leadership team," he says. "At that point, I felt like the company needed fresh eyes and new perspectives. I had to put the business before my ego and step down." Luckily for Trivedi, he didn't even have to sacrifice any of his shares when he left as all of them had vested by the time he stepped down. 
Having realised now that he is "more a company builder than a CEO," Trivedi is on the lookout for his next role as a cofounder. His goal is to build a unicorn, or two, perhaps, before his career is over. 
[box title=]
The question of equity
A key consideration for cofounders when stepping down is how much equity they will retain in their company.
Typically, when a company raises financing, the founders agree to vest their shares gradually over a period of four years. Given that most startups raise funding every few years, and the vesting period almost always resets with a new set of investors, that means most founders' shares will always be vesting. 
However, it's becoming more common for investors to allow founders to leave a certain portion of their shares out of the vesting agreement — to lower their risk of walking away empty handed.
What happens to a founder's shares when they leave their company is dependent on whether the founder is still in the vesting period, or whether the shares are fully vested, says Fabian Heilemann, partner at Earlybird Venture Capital. 
"The vesting ends with a departure date, and what has been invested up until then can be retained by the founders. What hasn't been vested will be returned to the company. In some cases, the company can use these shares to incentivise future joiners in management," says Heilemann.
He adds that 90% of the time, founders' shares are not fully vested when they leave — as this scenario only usually happens for founders in late stage, pre-IPO companies.
[/box]
Seeking balance
Experiencing burnout was what prompted Andrea Holvik Thorson to step down from her role as CEO of Wiral, a Norwegian hardware company.
The signals of stress overload had been there for a while: sleepless nights, an inability to relax and the feeling that she couldn't speak to anyone about it. 
Thorson and her three cofounders started Wiral — a startup that produces cable cameras that can be used in places where a drone can't reach — straight out of university in 2016. They received huge interest from the beginning, particularly from downhill bikers and skiers, and even caught the attention of Red Bull and GoPro.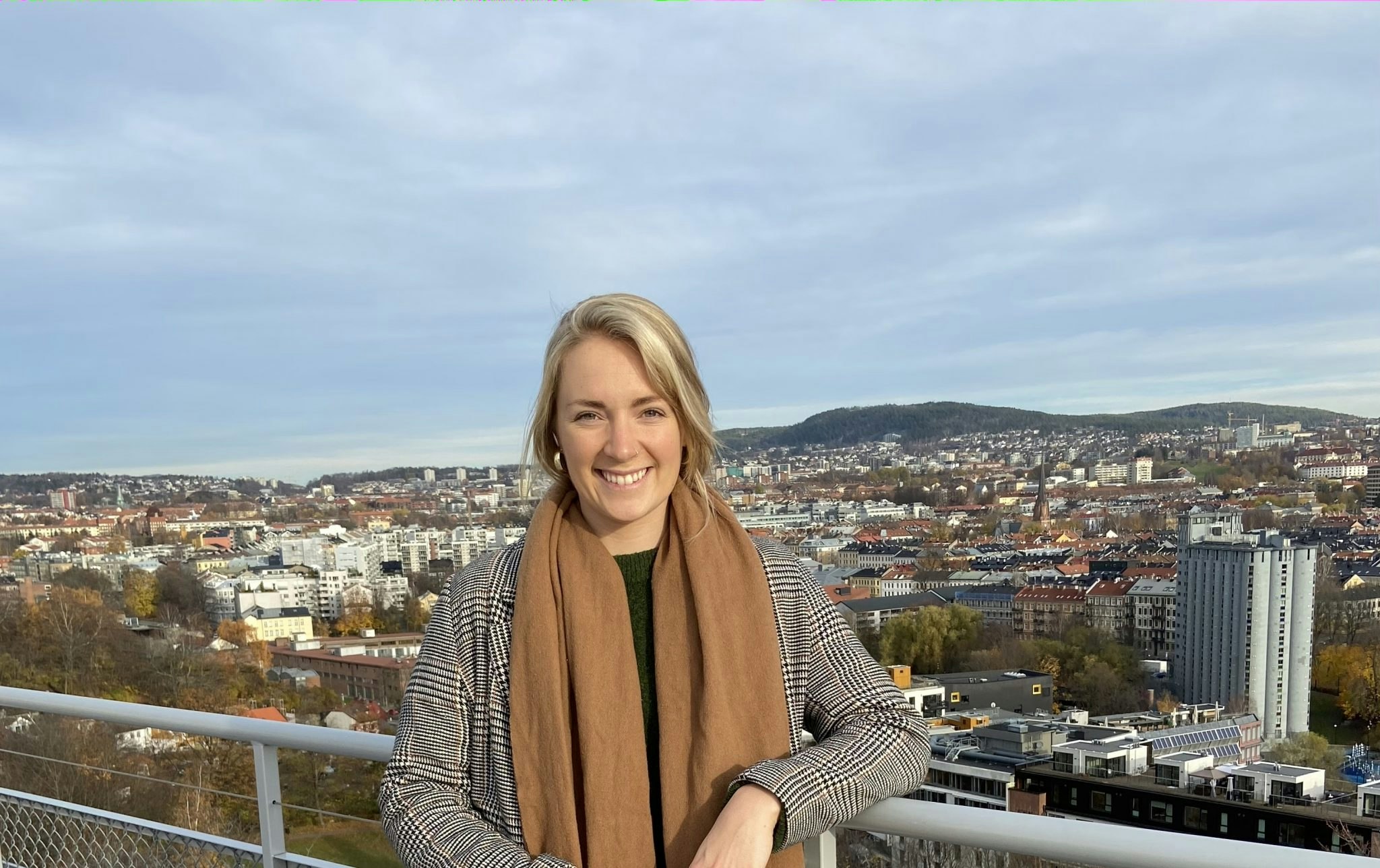 After two successful crowdfunding campaigns, they raised over $1.5m — and had sold 10k units before they "even had the product ready for production," Thorson told Sifted.
After that, Wiral snowballed. The company expanded into eight countries — with the US being their biggest market.
"My role as CEO changed dramatically after that," says Thorson, who was 24 when Wiral began. 
"At first it was a lot of testing, experimenting and having fun and then all of a sudden, we had a lot of partners, investors, customers, manufacturers and employees — people relying on me. The learning curve from then on was extremely steep."
Eventually, it all became too much. After a short hiatus at a yoga retreat in Thailand, Thorson returned to the company and, after trying to get back in the swing of things, realised that it was "making [her] ill."
"I thought, I'm so young, I don't want to ruin my entire career for this camera startup."
Since leaving Wiral last year, Thorson has joined Inventas — a hardware company based in Oslo with 120 employees — as communications manager. It was her goal after leaving Wiral to be part of a bigger company, with better health insurance, a better salary and more support.
Being a CEO can be incredibly lonely. You feel like you have the weight of the company on your

shoulders.
"Being a CEO can sometimes be incredibly lonely. You feel like you have the weight of the company on your shoulders," she says.
In hindsight, Thorson says she should have hired a COO to handle some of the administrative and financial aspects of the business to "take some of the worry off her and help her sleep at night." 
She would also approach her role as CEO differently: working fewer hours, perhaps, and "living less like this is the only thing that counts."
She doesn't regret any aspect of her journey, however.
"I'm glad Wiral happened so early on in my career, because it really built up my abilities," Thorson concludes. "I would definitely do it all over again."
Trusting your gut
For Farina Schurzfeld, cofounder of online psychotherapy startup Selfapy, deciding to leave her company was something she felt in her bones.
Schurzfeld had been thinking about stepping down for almost a year, and at the start of 2021, she made it official. 
"The new year brings a new chapter in my book of life," she wrote in an email to her business partners and colleagues. "After four and a half years as cofounder, I am breaking new ground personally and professionally and leaving Selfapy as operational CMO."
There were several indicators that 'now' was the right time to leave, says Schurzfeld. 
For one thing, she and her cofounders had "differing visions" of which direction the company should go in.
That brought her to thinking: "I've gathered so much knowledge and expertise and curiosity from this field that it's a good time to move on. Life is full of new adventures."
At the same time, Schurzfeld felt like she'd built a solid foundation at Selfapy: a sturdy business model and a team of over 100 people. With her cofounders, she'd also worked closely with politicians in Germany to shape the landmark, recently-launched Digital Supply Act, which allows doctors to prescribe mental health applications for free.
"I'm not leaving an unbuilt house that's falling apart," she says. 
Miriam is Sifted's Germany correspondent. She tweets from @mparts_