"The 48 hours over the weekend were terrifying and one of the most difficult things I've faced as a founder," says Tim Chong. His fintech Yonder had the "majority" of its cash deposited with Silicon Valley Bank UK before last week's rollercoaster.
Chong managed to shift some of Yonder's funds into other banks on Friday morning. By midnight, SVB UK was put into insolvency proceedings by the Bank of England.
"I didn't sleep a whole lot that night," he tells Sifted. 
He wasn't the only one. Over the weekend hundreds of European founders with SVB accounts grappled with the prospect of being unable to pay suppliers or make payroll come Monday morning. It was the beginning of two very long days for startups.
Race to move cash
On Friday, founders moved en masse to pull their cash from SVB UK as confusion mounted over whether or not their funds would be protected if SVB US collapsed. 
"There was a lot of uncertainty around how long insolvency proceedings would take to complete," says Chong, who managed to get six months' runway into other bank accounts. "Would it take six months — or 18 months? No one really knew and depending on the answer, the situation would be very different."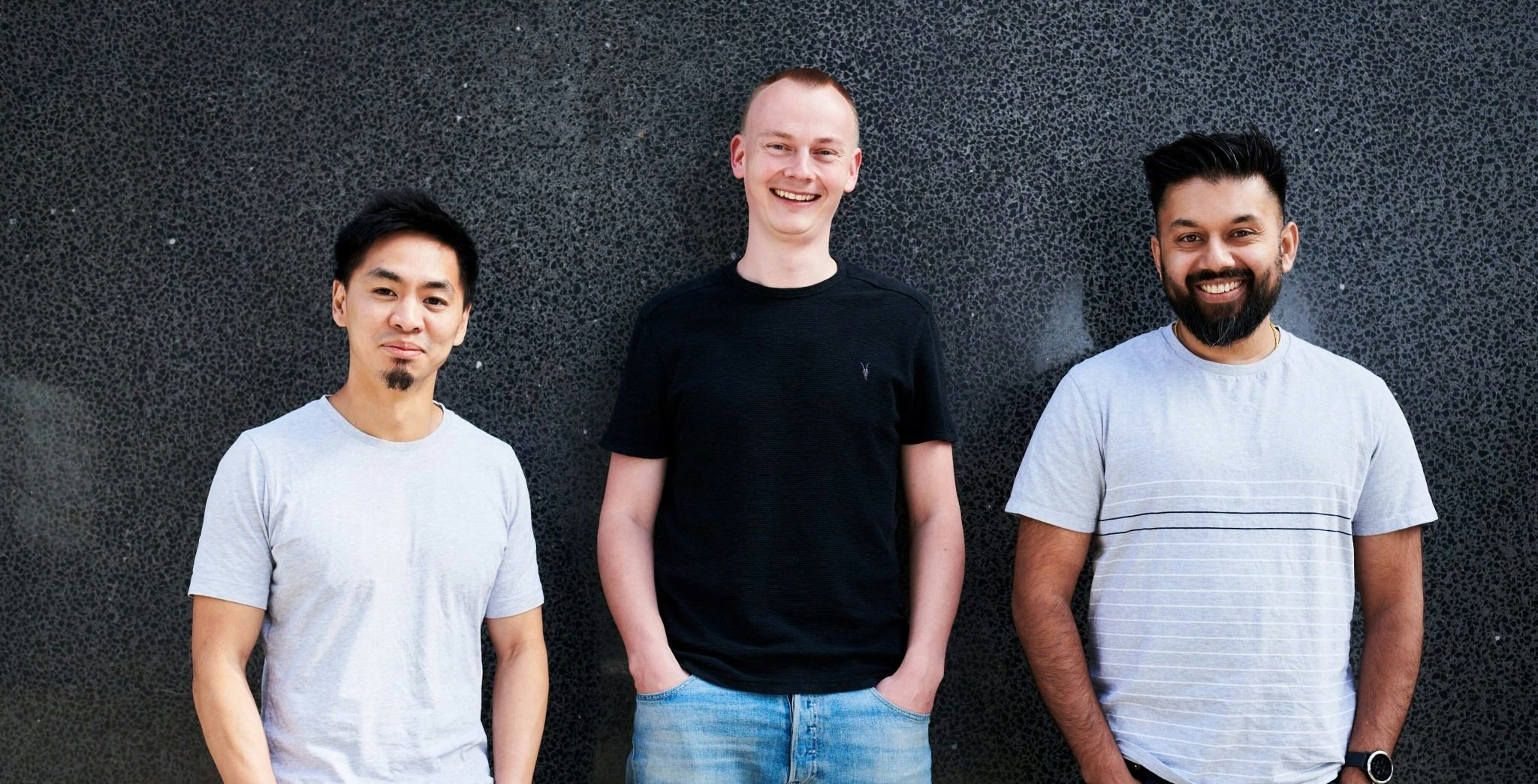 Chong, his cofounders and his head of finance spent Saturday working through financial forecasts for "all scenarios" and by the evening he says the situation was getting the attention it deserved from the UK government. Mid-afternoon on Saturday the government released a statement saying it would hold a roundtable "to discuss the situation". But there was still no certainty.
"It was a stressful time. Even if you can survive, losing that much capital would be devastating, especially in the current climate," he tells Sifted. 
Krzysztof Klimczak and Jarek Sygitowicz, cofounders of Warsaw-based online ID startup Authologic, were among the lucky ones. They managed to transfer all their funds from their US SVB account — which represented 90% of all their reserves — to a Polish bank on Thursday night. 
It usually takes seconds for the transfers to go through — that night, it took five hours. "It was a very long night for us, I didn't sleep at all," says Klimczak. The anxiety didn't let up all weekend, as the founders saw other startups struggling and realised how fortunate they were. "I still haven't calmed down," he tells Sifted.
Frozen funds
Other founders had more significant sums of cash tied up with SVB when transactions were frozen. For some 1,300 SVB UK clients, it was their only bank account, according to people familiar with the bank. 
Benedikt von Thüngen's diagnostics startup Sanome had managed to transfer three months' runway from SVB UK into another account on Friday morning, but by the afternoon was unable to transfer any more and still had the majority of its funds in the bank. 
"I kept getting messages throughout the evening about how serious this was, so I left my dad's birthday party early on Friday night, went to the office and ended up pulling an all-nighter planning for the worst-case scenario," he says.
By Saturday evening, Sanome had a contingency plan that would get it to the end of the year, come what may. It wasn't a fantastic option, though. "That would involve stopping hiring, stopping some pilot programmes, closing offices, cutting overheads and putting in a personal loan," says von Thüngen.
Another founder, who preferred to remain anonymous, also had the lion's share of his Series A startup's funds tied up in the bank when it was put into insolvency. "We managed to get £350k out, but had £13m left in the bank," he says.
"Mentally it was really challenging because of stress and lack of sleep — it's our life's work. I spent an unhealthy amount of time on Twitter," he says. "I wasn't the best father or husband this weekend."
Fallout for the tech ecosystem
It wasn't just the direct impact on their own startups founders were worried about.
While edtech startup Learnerbly did have some funds tied up in SVB accounts both in the UK and US, it would have been able to operate on Monday, says founder Rajeeb Dey. It was the wider startup industry he was most anxious about.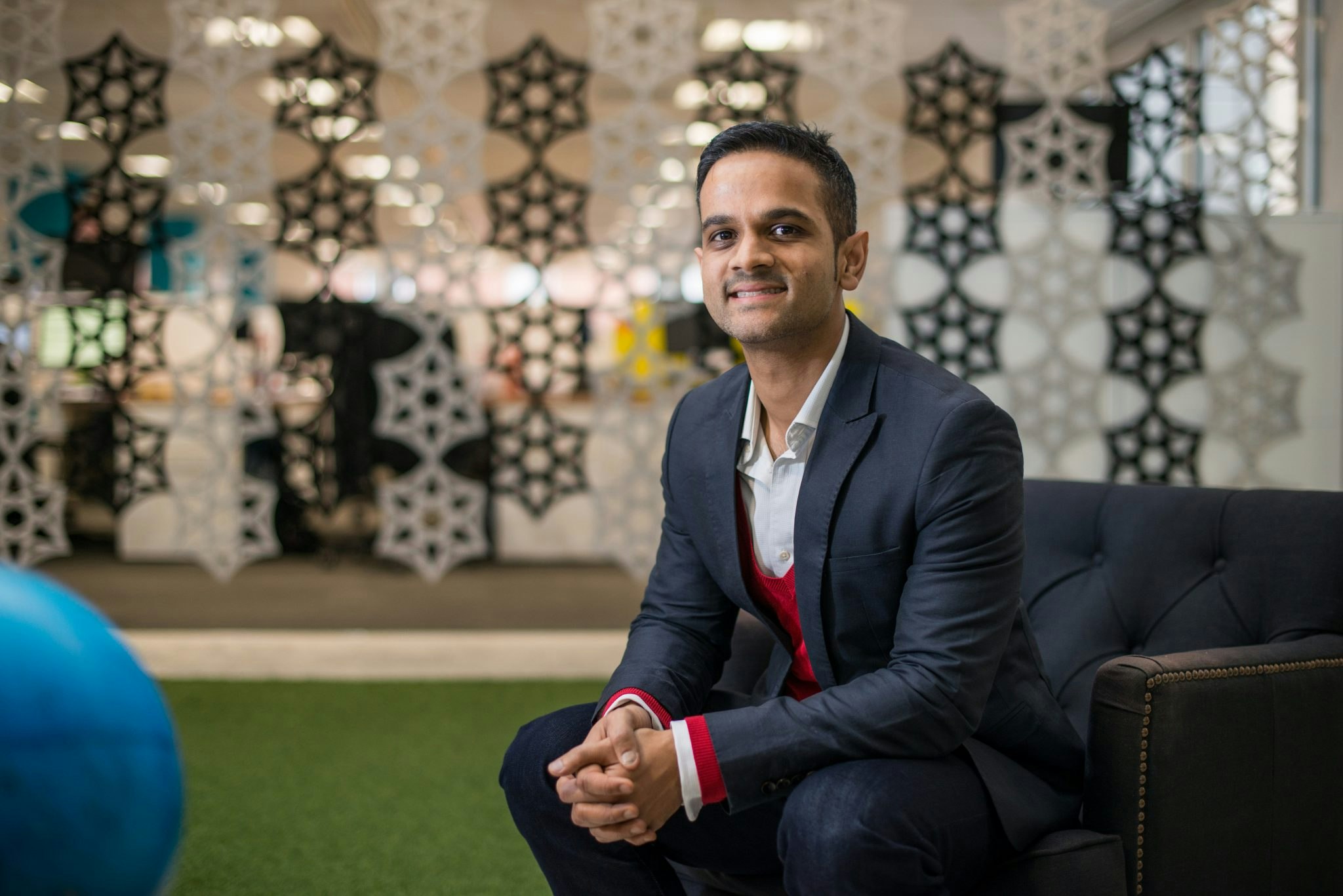 "Lots of VCs bank with SVB, I was worried about the impact on the wider fundraising environment," says Dey. "We don't need to immediately fundraise, but with everything going in the macro climate, anything that's going to reduce the amount of capital available is not good for a tech founder."
Concerns around whether Learnerbly would be able to pay suppliers or receive payment from clients that banked with SVB were also top of mind. "Even if you don't bank with SVB, you've probably got a supplier, or client or investor that does. If you are in tech, you would in some shape or form be impacted if SVB collapsed," he tells Sifted.
"I was really paranoid about the government not stepping in," says another founder of a Series A startup. "If that had happened, the entire tech ecosystem would have been gone."
Founders and investors were keen to spread the word about the impact the crash could have, and began collecting data to pass onto the media and government on how much money was stuck in SVB and the number of jobs that could be lost. 
Over 200 founders signed an open letter to the UK chancellor Jeremy Hunt on Saturday warning that many of them had "no or limited diversity in where their deposits are held". The UK Business Angels Association put a callout to its members for data; it found, from a sample of 131 startups, that £600k of capital was considered at risk on average. 
Some founders were worried the government would let startups sink. "I think the public narrative was somewhat a little bit anti-tech, because I think people thought that there was going to be a bailout," James Mishreki, founder of consumer wellness startups Life Supplies and Skin + Me, tells Sifted.
"The last thing I want as a tech founder is for the industry to be seen as unsustainable by the public and held in low regard — akin to how investment bankers have been seen since the 2008 global financial crisis," wrote one anonymous founder in a comment piece for Sifted on Sunday.
What happens next?
This week, many companies are taking steps to diversify their funds across multiple bank accounts. Christoph Janz, managing partner of VC firm Point Nine, lamented not having given that advice to his portfolio companies earlier. "What I really beat myself up for is that I didn't tell founders to diversify their cash across different banks," he wrote on LinkedIn.
In a Sifted Talks held on Tuesday, Reshma Sohoni, founding partner of early-stage VC Seedcamp, said governance had taken a backseat in the funding frenzy of recent years — and will now be far more top of mind for startup boards.
"Many founders have woken up to how important effective risk management and diversification is — and how putting all eggs in one basket has never been a [good] option," says a founder of a German HR tech, who was meant to be skiing in Austria when he heard the news, and spent the weekend holed up in his ski resort doing damage control.
They're also extremely relieved. "I thought this was going to go on for weeks," said one founder. 
"On Monday morning the news that HSBC had stepped in broke and I was like holy shit — we can go back to plan A," says von Thüngen. "We can move ahead with the job offers, I don't have to cancel the pilot programmes. It was an amazing feeling."