The food waste space is probably one of the greenest areas of business that ever existed. Saving food is comparable to saving whales: nothing bad can come from that — or can it?
The cofounder of the food waste startup Karma, Hjalmar Ståhlberg Nordegren, believes that it can. He wants to see more scrutiny of the actions taken by companies in this sector, to understand how the businesses work and their ultimate goals.
"No one ever checks if what we say is true or not," he tells Sifted.
"If any of the food waste startups are invited onstage, no one is going to question how we do things. We are green companies by default, we work with food waste and it's all good."
We are green companies by default, we work with food waste and it's all

good
Karma and its competitors have highlighted the problem of food waste across the Western world: the impact of food waste is four times worse than all air flights combined.
Since starting out, Karma alone claims to have saved over 4m meals from ending up in Swedish bins, Too Good To Go claims to have saved 50.3m meals globally and ResQ Club says it saves 160,000 meals on a monthly basis.
But a rift between a few of the food waste startups has started a spicy debate.
Restaurants' best friend
The food waste startups tackle food waste at different points in the food chain: at producer level, grocery stores, restaurants and bakeries, or at home.
Swedish Karma, Finnish ResQ Club and the Danish startups Your Local and Too Good To Go are in the middle section, working mainly with grocery stores and restaurants.
Your Local and ResQ Club are cooperating with shops and restaurants to save meals from being tossed away. Retailers can add meals that weren't sold during rush hour to these apps and customers can pick them up for a 50% discount. Your Local, based in Copenhagen, has recently launched in New York, while ResQ Club has expanded from Finland to several Swedish cities as well as Berlin and Warsaw.
Karma is similarly working with restaurants and supermarkets in Sweden, France and the UK. Its app lists meals which can be picked up in-store or from one of 20 Karma fridges, located at supermarkets, shopping malls and central stations. It also works with wholesalers and farms to save produce which is going to waste before even hitting the supermarket, by packaging it up to sell to households as weekly boxes.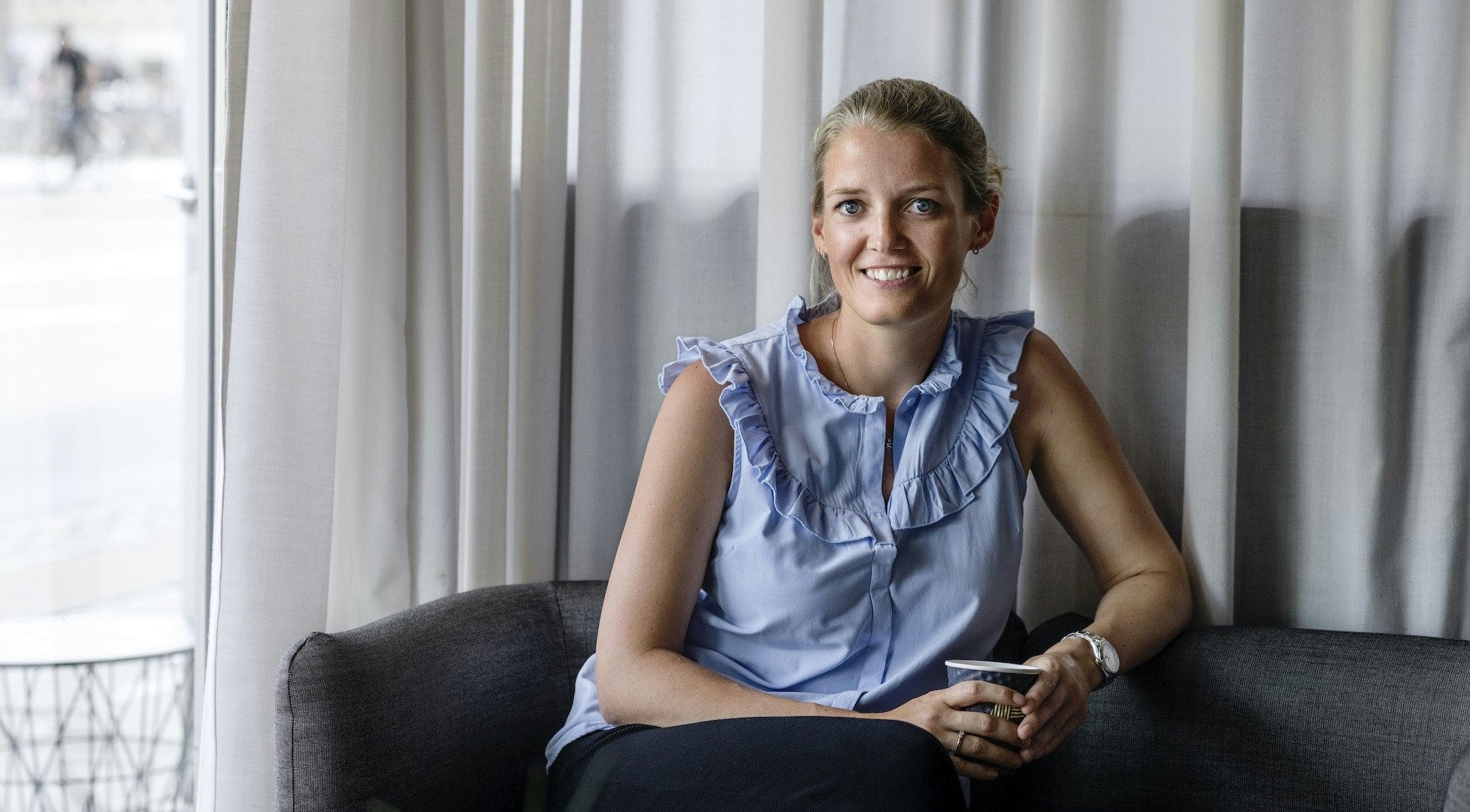 Too Good To Go has taken the lead among the food waste startups by being in 14 markets in Europe as well as in Boston and New York. In comparison to the other startups mentioned, it sells bags of discounted goods — including things like fruit and vegetables or bread — that the shops, supermarkets, restaurants and hotels expect will become food waste.
"Having a restaurant or being a bakery owner, you don't know what's going to be left by the end of the day, but the total amount of waste is relatively stable," the chief executive of Too Good To Go Mette Lykke tells Sifted.
"So that's why they are able to figure out what volume of leftovers they think they're going to have on Friday next week."
Pre-ordering food waste
Sifted has heard that Too Good To Go calls up restaurants and shops when bags are particularly popular.
Lykke says this can happen.
"Let's say we have a restaurant, and we managed to sell and save whatever they put on the platform every single day, then we may call them up and say 'Hey, it's going really well, are you sure you're not throwing anything away right now? Because if you are, then we can see from the data that most likely we could also sell that'," Lykke says.
"But we don't call the store to say let's put more meals on the platform if it's not food waste."
If you start scratching the surface, you can find that it more or less reinforces the notion that ⅓ food waste is

okay
According to Ståhlberg Nordgren, by actively asking supermarkets and restaurants to add more bags of food is not discouraging food waste. Instead, it's a reinforcement of the behaviour that creates food waste and also an incentivisation as the stores paid for doing so.
"If you start scratching the surface, you can find that it more or less reinforces the notion that ⅓ food waste is okay," Ståhlberg Nordgren says.
"For me that is almost worse."
Data to decrease food waste
Instead Ståhlberg Nordgren wants the shops and restaurants that use Karma to decrease the amount of food they are selling through the Karma app.
"Our thesis has always been that there is a big value in reselling food waste, but there is a tenth fold value if we can stop food from becoming waste in the first place," he says.
The technology that Karma use is based on restaurants and shops uploading exactly what they have as surplus for the day. In time, Karma will be able to use basic machine learning algorithms on the data collected to predict and prevent food waste. Over time, the startup hopes to be able to tell the restaurants or shops what to produce less of in the morning.
"If we can offer a bakery a system that says, 'Hello, today it's Friday the 20th of May and you should bake 17 croissants less than you normally do. The cost of the time it takes to bake, the ingredients you use and just moving them around to sell them [won't be a worthwhile investment] — to be able to tell them that is worth 10 times as much."
Karma is not the only one to use technology to minimise waste.
The UK startup Winnow has developed a software solution to help chefs understand the waste their kitchens produce; it has an AI tool which captures pictures of the food which ends up in their smart bins, and then analyses this data.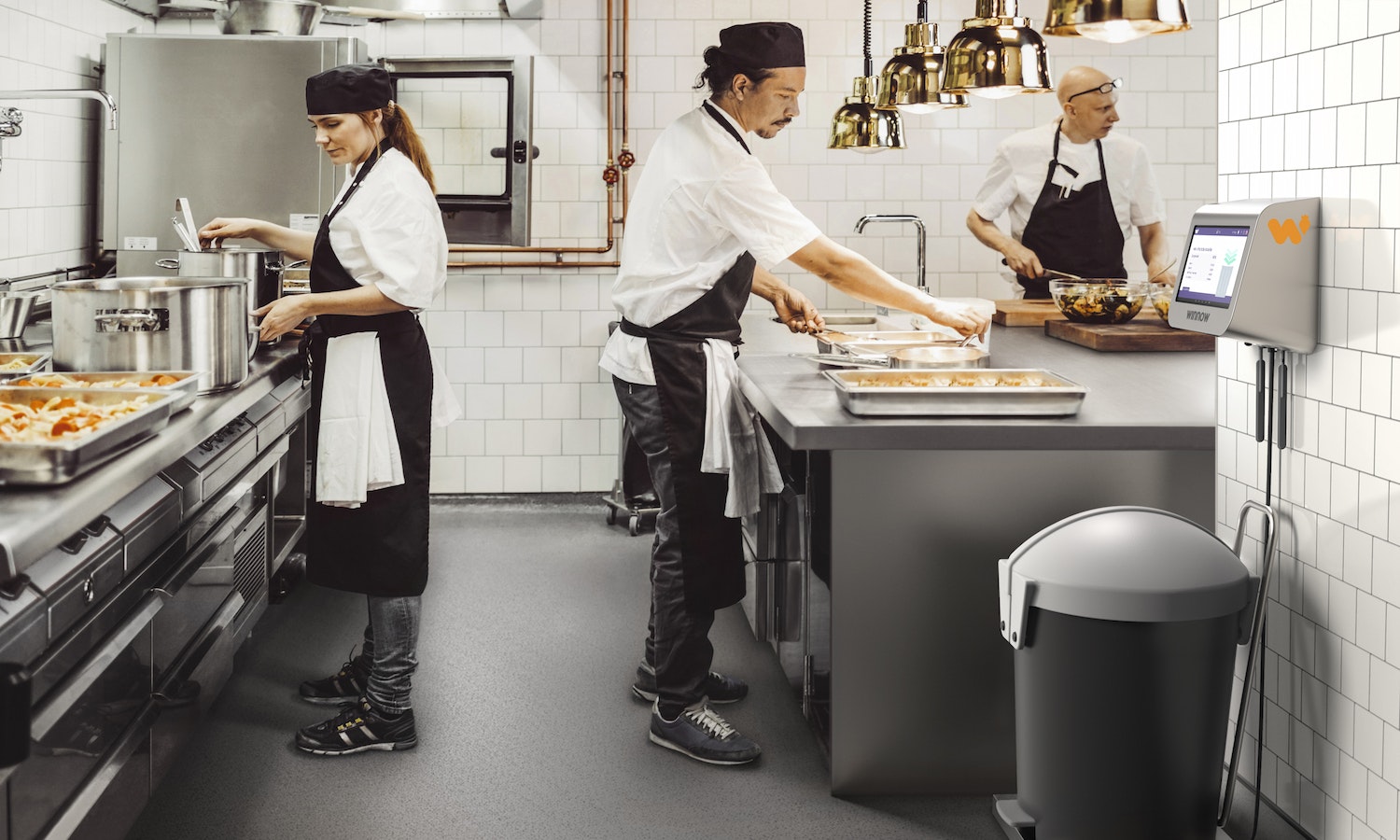 The Swedish startup Whywaste has an expiration date management and analytics system that helps stores keep track of the goods that are soon to expire. It also has a tracker for food in deli counters to limit the amount of food that ends up as waste.
Other startups like Snömoln and Stockfiller offer platforms for ordering food from suppliers and a way for suppliers to sell any goods that are getting close to the expiration date at a discount.
These companies use data to help stores and restaurants more accurately predict demand and therefore reduce the food waste they produce. Giving restaurants and shops another channel to just sell their food is, some say, another matter entirely.
We have kicked out stores a few times, if we find out that they are using the platform as a marketing tool or something, but it is very

unusual
Too Good To Go says it is not actively working to minimise the amount that each restaurant or shop uploads to its platform but says that the data shared with businesses can sometimes have that effect.
"It's not unusual for a new partner to start out with supply at a certain level. And then within the first two or three weeks, the level goes down a little bit," says Lykke. "When we suddenly provide more obvious data on [food waste], they become more aware of the issue, and they start trying to prevent it."
"That's completely aligned with our mission. It may not be great for the bottom line, but it is our mission to reduce. So we are happy when that happens."
Used as a marketing tool
With a 70% discount on food, Lykke is also very certain that businesses are not using Too Good To Go for making money. However, the selling point for businesses to start using the startup are stated as 1. Reduce your footprint, 2. Find new regulars and 3. Improve your margins.
Still, companies which only use Too Good To Go as a marketing tool are kicked out, according to the food waste company.
"It's very clear in our terms that we only accept food that would otherwise go to waste. I mean, it's super clear. We have kicked out stores a few times, if we find out that they are using the platform as a marketing tool or something, but it is very unusual," Lykke says.
[caption id="attachment_32285" align="aligncenter" width="1024"]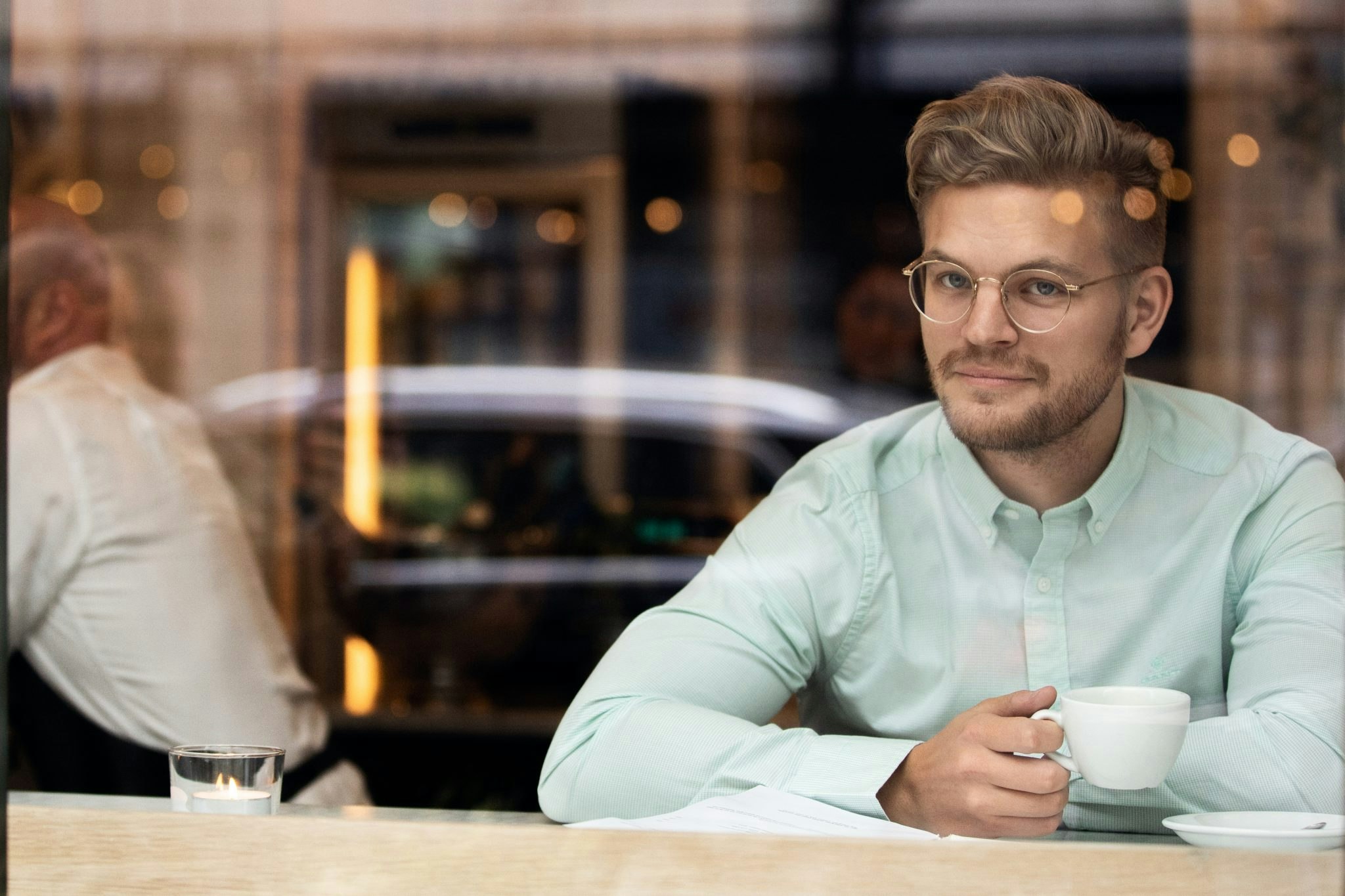 Hjalmar Ståhlberg Nordegren, cofounder and CEO of Swedish startup Karma, believes we need to talk more about the goals of food waste startups.[/caption]
Ståhlberg Nordegren is a bit worried about sounding bitter because Karma is not selling bags of food in the same way as competitors like Too Good To Go, but he says that's not his company's aim.
"We have a completely different plan for Karma," he says.
And by getting restaurants and shops to add the extra time to upload exactly what is waste, he believes Karma will win in the long run.
"The restaurants we work with are thankfully staying with us but when we enter a new market we have to argue with the restaurants that adding an extra minute on us will pay back 10 fold in the future."
Mimi Billing is Sifted's Nordic correspondent. She also covers healthtech, and tweets from @MimiBilling
[Reds. notice: In an earlier version of this article, Too Good To Go's number of saved bags was said to be 2.4m, however, that was only in the UK.]