There has never been a better time to launch a European foodtech startup, with companies raising €4.9bn already this year from VCs (compared to €2.7bn in all of 2020).
This is partly thanks to investor excitement around fast grocery delivery startups, but also rising interest in areas such as alternative meats.
But what are the emerging foodtech companies to be keeping an eye on right now? 
To find out, we asked founders such as Oscar Pierre at Glovo and Antoine Hubert at Ynsect to tell us which earlier stage foodtechs are the most exciting. 
This is what they said.
Oscar Pierre, chief executive and cofounder of Glovo 
Glovo is a Barcelona-based delivery startup. It delivers food, groceries, pharmaceuticals and more.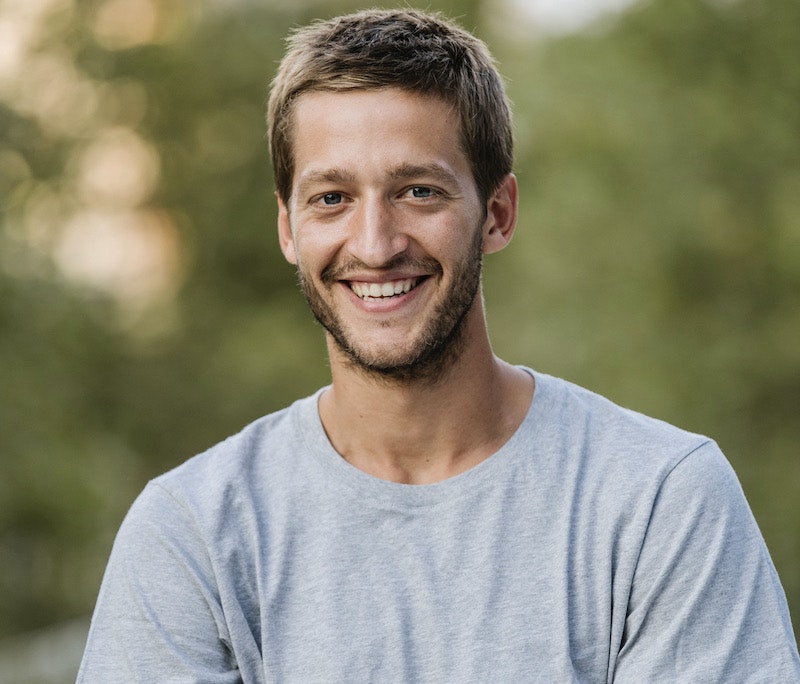 Kitch.io — Portugal
Launched at the brink of the pandemic (March 2020), Kitch.io is a Lisbon-based startup helping restaurants to sell their food online on their terms, through simple technology. It's a single, one-stop-shop solution to help restaurants to nail delivery without giving up their independence, and without losing control over their business. They can manage all delivery orders in one place, track couriers, mark items unavailable, or update menus across all apps.
Kitch.io was able to develop technology to empower food businesses to be in control of their digital orders, and eventually help many thrive and stay in business. The two founders are ex-Uber employees so they know the delivery space well. 
Heura Foods — Spain 
The alternative protein market has huge potential and is rapidly growing, and I believe that Heura, based in Barcelona, is progressive in their approach and continuously re-think how to meet the customers' needs and preferences. It claims to be the 21st-century butcher shop and it's recently raised €16m in funding to develop plant-based chicken, beef and pork products. Heura has great potential to feed more people while being more conscious about the environment. Also, the spiced tacos are my favourite. 
Note, Pierre is an angel investor in Heura.
For more on Europe's alternative protein market, check out our market deep dive here. 
GoodNews — Spain
Good News is simplifying the concept of a newsstand by building the next-gen of coffee designed for takeaway.
The cofounders took an idea of a traditional newsstand and reinvented it into a 'good vibes' place where the local community hangs out, reading the news while getting a beverage of choice — from coffee to kombucha, or any seasonal fresh juices. The kiosk concept is not a common one in Spain and the rest of southern Europe. 
Sifted Newsletters
Sifted Newsletter
3x a week
We tell you what's happening across startup Europe — and why it matters.
The kiosks also offer a selection of all kinds of magazines and newspapers — national and international, such as Le Monde or The New York Times — that aren't very commonly accessible in Spain.  
It challenges the fact that print is dead and digital is the future. It's true that digital is easier to access and also cheaper, and GoodNews offers that too, but also makes a point that some of us still like to hold the paper in our hands. It provides a more unique experience to the reader. I just really like the whole concept of accessible news, specialty coffee and good vibes all around.
Note, Pierre is an angel investor in GoodNews.
Becky Hilton, cofounder of The Modern Milkman 
The Modern Milkman is a Yorkshire, UK-based startup which delivers fresh, plastic-free produce.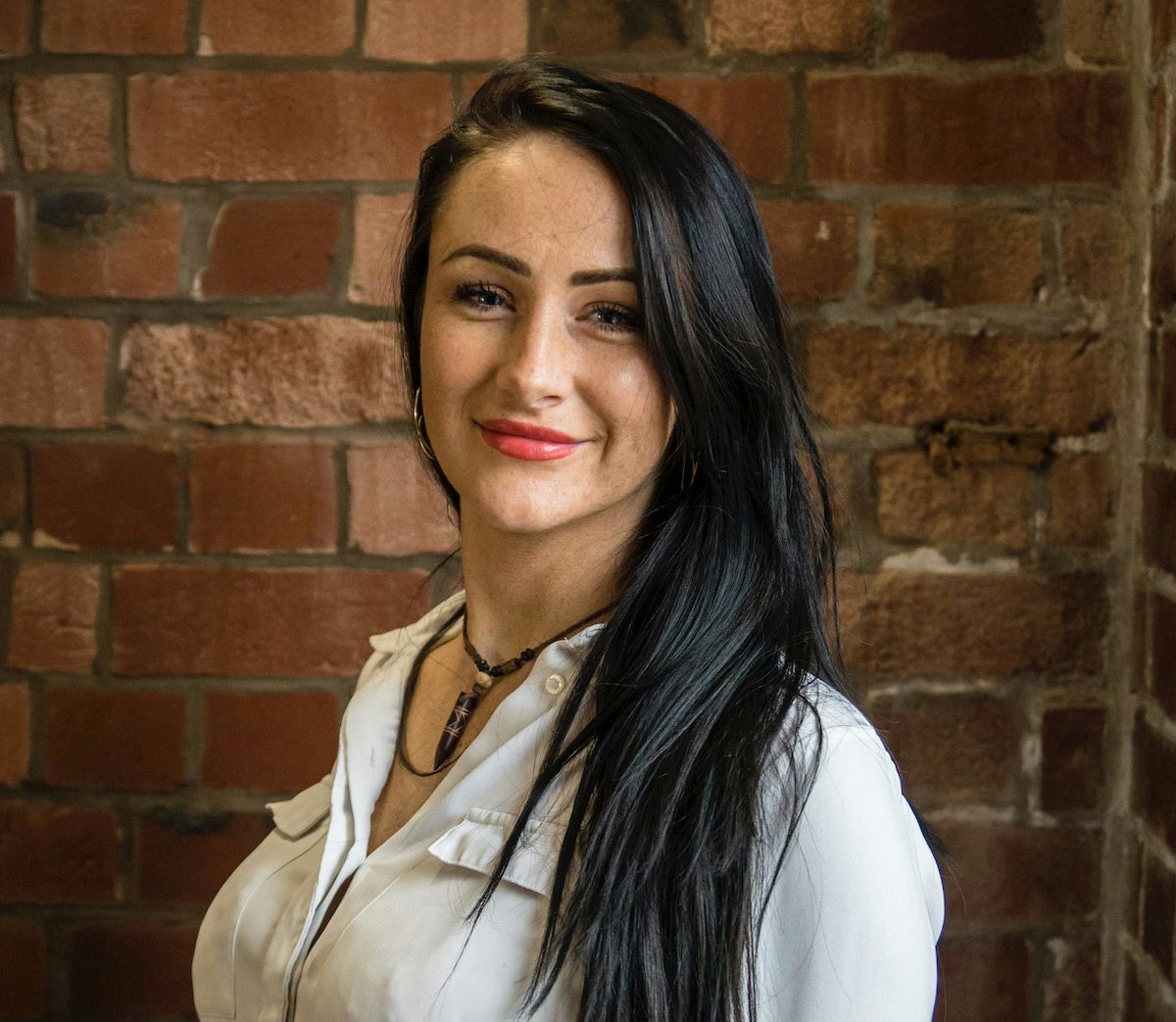 CauliBox — UK
CauliBox is the UK's first reusable container scheme, founded by two foodies on a mission to make sustainability convenient and accessible to all. They provide tech-enabled reuse solutions to disrupt the disposable food packaging market, connecting eco-conscious businesses and customers to embrace reusables, while bringing positive impacts to local communities.
Their closed loop system allows for packaging to be used, collected, washed, and repeatedly re-used, thus minimising waste and energy. The durable CauliBoxes can be used about 400 times and, as a result, limits the production of new materials. It also reduces 237.5g of CO2 emissions per use and so far, the company has saved 5,026 disposables from entering landfills. They work with offices, schools, hospitals, hotels, food courts, restaurants, and zero-waste stores.
We've found that people do want to do the right thing, and reduce their plastic waste, but people lead busy lives. CauliBox are interesting as they've developed the tech and infrastructure to introduce a disruptive solution to the waste crisis within the ready-prepared food industry, including in restaurants, schools and even hospitals.
One of the most interesting things about the business is the CauliCoins scheme they have implemented. We know how hard it is to get consumers to buy in to a circular economy, as it requires extra effort to return packaging after use. The innovative "CauliCoins" scheme rewards the consumer for ditching disposables — for every item they return they are rewarded a CauliCoin, which can be collected and redeemed towards a sustainable product, service or experience — they've really understood the end consumer and how to gain buy-in from then.
CauliBox collects all the packaging at the end of their lives to make sure they're actually recycled and turned into new products. I love the fact they ensure they're really being recycled, and not lost in the system.
Antoine Hubert, chief executive and cofounder of Ynsect
Ynsect is an insect-farming startup breeding insects and turning them into food.

Agriloops — France
Agriloops is a French startup that draws inspiration from nature, which in turn is implemented into its uniquely cutting-edge farm designs. Featuring an exceptional process of combining shrimp farming with market gardening, Agriloops leverages a novel process that is largely unseen in the world: aquaponics in a salty environment. By utilising disruptive technology to create a new food chain and respond to the major challenges facing the planet, the startup now finds itself feeding the world while also preserving the environment, facilitating biodiversity, and combating climate change. 
As the world's most important aquaculture species, shrimp are consumed in the EU at a rate of more than 22kg per second, or nearly 700k tonnes per year. Shrimp are mainly farmed in South East Asia and Central America, where their production and transport in particular have a distinctly negative environmental impact. For instance, it is currently estimated that 1.5m hectares of mangroves have been destroyed by shrimp farming. 
By relocating the shrimp and raising them in a closed environment, Agriloops facilitates increasingly responsible production, which is more respectful of the environment and yields healthier, tastier products. Agriloops is a company that is part of the circular economy and values eco-responsibility, reflected by their use of fish and shellfish waste as fertilizer for their market garden production, which ultimately reduces water use by 95%. 
With a new pilot site near Rennes, France, Agriloops is launching the construction of its first commercial site Mangrove 1 in 2022, which will be able to produce up to 25 tonnes of shrimp and 60 tonnes of vegetables per year. Plans are currently in the works to continue to build more sites near major French and European cities. 
Today they market their products to chefs, most notably the gastronomic chef Nicolas Briand of the restaurant Les Tourelles in Château d'Apigné, and to distribution networks such as Pomona.
MiiMOSA — France
Founded in 2015, MiiMOSA is the first participatory financing platform exclusively dedicated to agriculture and food. It allows citizens and companies to finance agricultural, food and energy transition projects.
The platform has supported 4.5k projects, 65k members and collected more than €60m. Based on the model of matching donations and participatory loans, MiiMOSA has established itself in the alternative finance landscape as the European leader in participatory financing on agricultural and food issues.
Zhong Xu, chief executive and cofounder of Deliverect
Deliverect is a Belgian startup providing software to restaurants to organise online orders.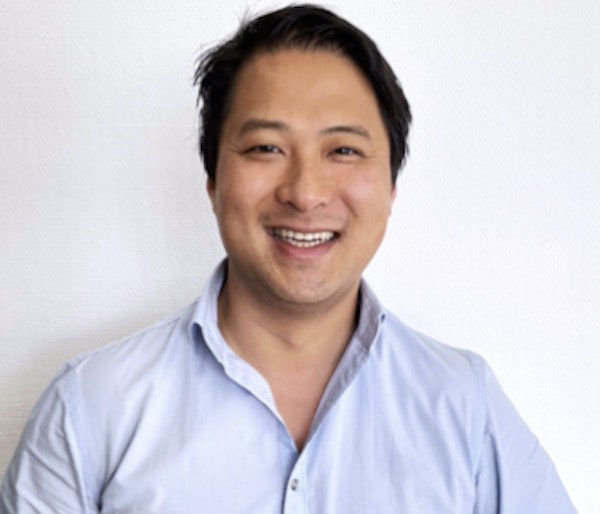 Casper — Belgium
Casper is a dark kitchen concept that launched its first location in Ghent. It aims to stand as a Quality Label brought by friendly ghost kitchen(s) creating quality food designed especially for delivery. Casper strongly believes in a sustainable future, placing focus on its people, the planet through packaging and its community through working with local suppliers.
What makes them interesting is that it is one of the front runners of the dark kitchen revolution, however, Casper is focused on building the full stack of managing their own locations to its own brands (to keep control and quality). Its growth has been phenomenal as in under two years, Casper has 10 locations across Belgium and is expanding to the Netherlands, France and elsewhere in the EU — and is growing >300% year-on-year.
I love the team behind it; instead of just being tech people wanting to capitalise on the dark kitchen trends, these are real restaurant and brand operators who are passionate about food.
Note: Xu is an angel investor in Casper.
Mealhero — Belgium
Mealhero's platform brings together chef's created freshly frozen meals  and home-delivers them for consumers to cook with its smart kitchen appliance — a steam oven. It's aim is to bring a healthy meal to the dinner table in the easiest way imaginable. It really is a "meals that cook themselves-story". No need to shop, prep, cook or clean — simply enjoy.
With a vision that is very simple yet very bold, to bring a personal chef to every home, the company is tackling a huge problem in making the healthy choice the easy choice. Taking the hassle out of healthy home cooking is a huge leap forward and something no other player in food is able to do. 
Food is obviously a big vertical and is moving fast. With shoppers moving online and seeking convenience, Mealhero is a unique position to disrupt home cooking. With over 1m recipes served since launching, the company has grown a lot and always seems to be hungry for more.
Note, Xu is an angel investor in Mealhero.
Collectiv Food — UK
Collectiv Food is a next generation food supply business for restaurants, on a mission to transform how food is accessed and distributed within cities. The food supply business for restaurants has traditionally been lacking transparency and is full of logistics inefficiencies.  
Collectiv Food's vision is to lead the transition to a fair, transparent and sustainable food supply chain. The combination of product traceability, which end customers really care about, now with a very innovative distribution model that is fully technology enabled. They could be the Gorillas of hospitality food supply. Collectiv Food is now launching beyond the UK to France and Belgium.
Lena Jüngst, cofounder of air up
air up is a Munich-based startup which develops water flavourings from scented air.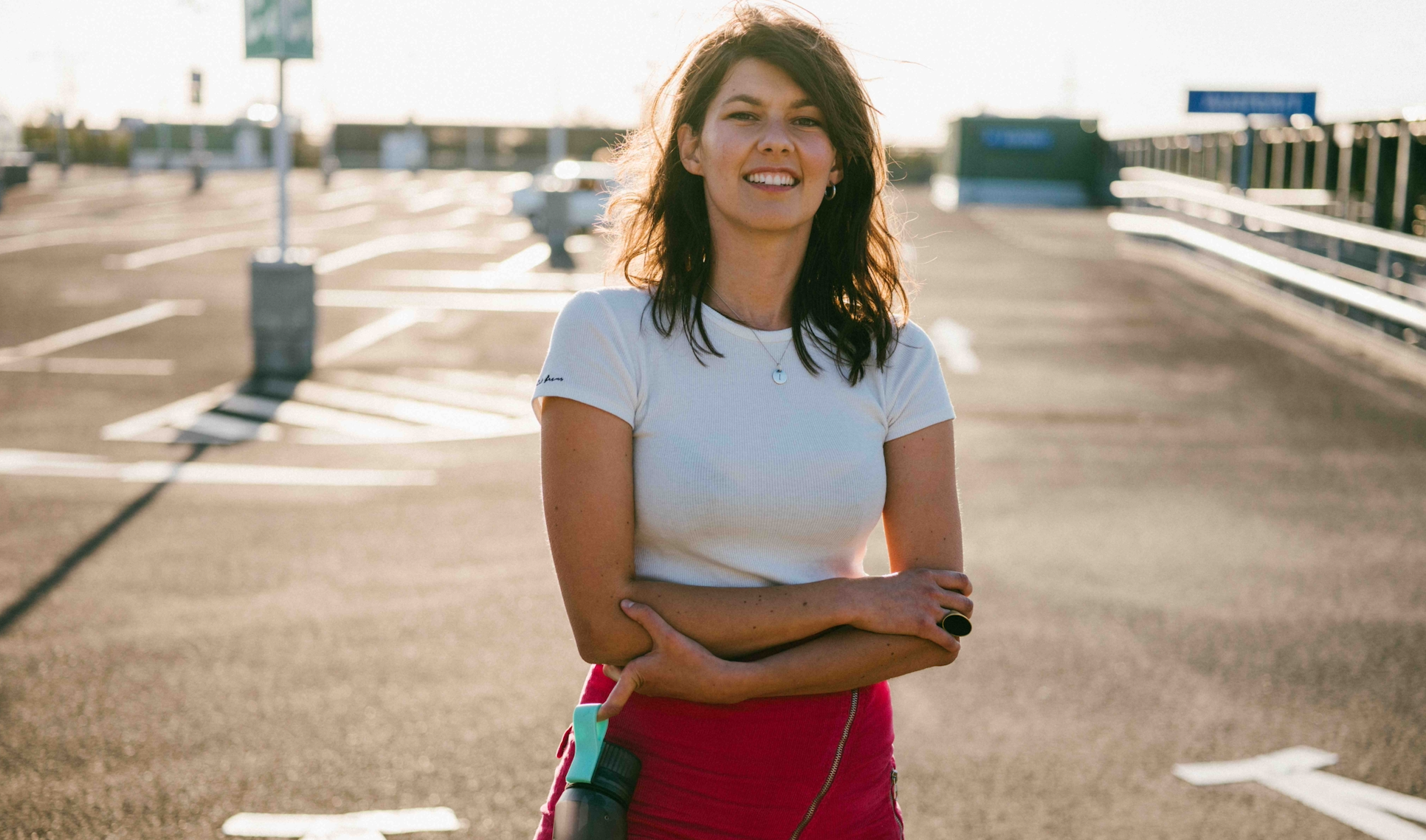 Heatle — Germany
Heatle is a water kettle for the new generation. It's the world's first inductive immersion heater, that heats liquids directly in the vessel of your choice to the desired temperature.
The classic water boiler today is designed in a way that people most of the time heat up one litre of water for one cup of tea. This, of course, wastes a lot of water and energy at the same time. 
On top of that, kitchens get smaller and smaller and kitchen utensils, like a water boiler, take up lots of space and are normally not eye-candy. So, Heatle is not just an improvement in terms of energy efficiency but also it is a more attractive convenience product.
I love the concept of Heatle as it shows that with creativity and cleverness, it's possible to combine convenience and a nice experience with responsibility. If we are actually able to improve mass products like this, I hope that we will face a future that's a little brighter. And of course, as a product designer, I am fascinated by hardware products!
Kuchentrasche — Germany
I love the concept of this startup, as it's one of the only companies I know who were able to turn a creative social idea into a business. Kuchentratsch is a company, where retired people bake cakes together in a bakery for people who want to order pastry online and get them delivered to their door. Of course, these sweets are extra yummy as they are made by the best bakers in the world — grandmothers and grandfathers. They normally have a life-long experience in baking but also special family recipes which they bring into the company.
This concept does not only tackle the problem of old-age poverty but more importantly the growing trend of loneliness. Digitalisation and the lack of family-oriented structures will push this trend to an actual threat, which became already present during the corona crisis. Kuchentratsch is no human-shaped robot, but is an actual opportunity for old people to socialise with others, while earning some money on the side.
Marc Coloma, chief executive and cofounder of Heura Foods
Heura Foods is a Barcelona-based alternative protein startup, making plant-based versions of chicken, beef and pork.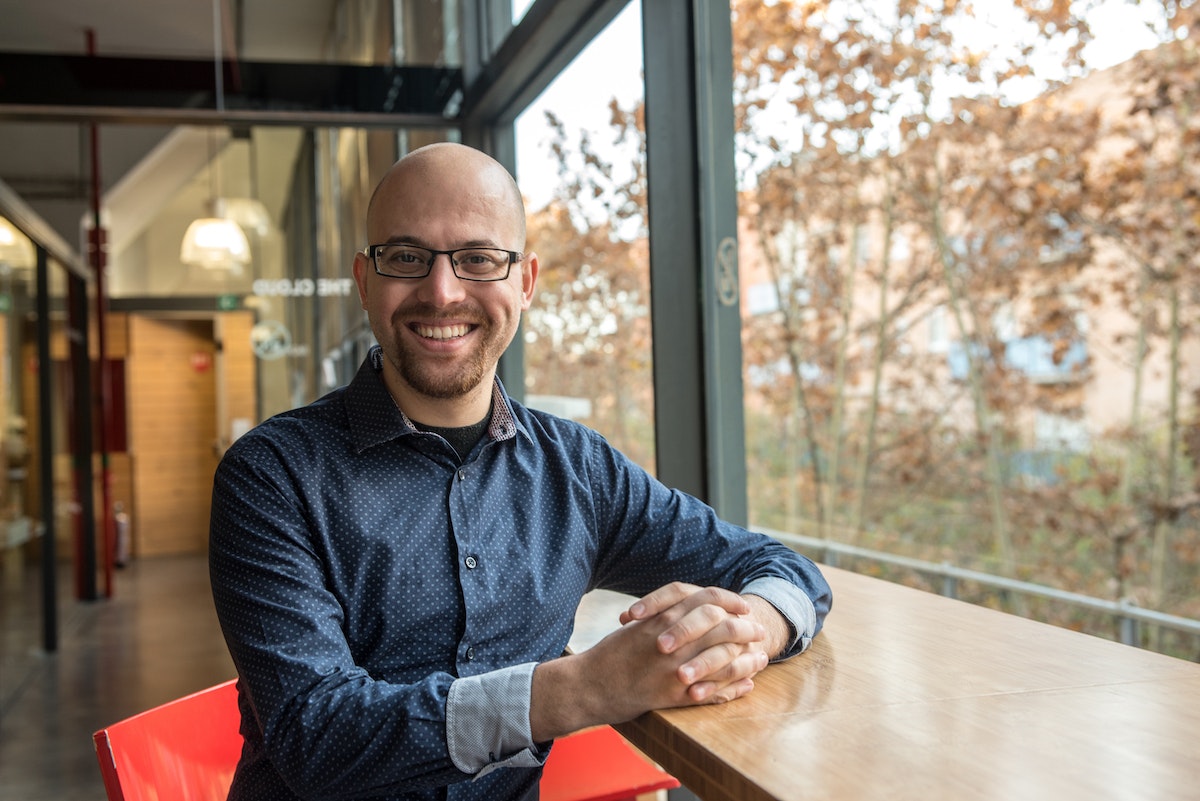 Too Good To Go  — Denmark
I get really inspired by Too Good To Go's approach to taking on such a massive undertaking like food waste. It's an app that connects customers to restaurants and stores that have unsold food surplus. 
The fact that 1/3 of food produced in the world goes to waste, which is responsible for 8% of all greenhouse gas emissions, is outrageous. Too Good To Go's ability to tap into technology to create a simple yet effective solution is really impressive. From a personal perspective, there are times when I'm talking about Heura's mission to accelerate the transition to a plant-based food system and it sounds like a David vs. Goliath situation, but then I see brands like Too Good To Go tackling these huge issues and really making an impact, and it keeps me going. 
Mosa Meat — the Netherlands
I've always appreciated technology and science as a tool to unlock a brighter future. The work Mosa Meat is doing by enabling one tiny sample beef cell to grow into 80k burgers will help feed thousands of people. I love that it's not just settling for what's available now but really pushing the boundaries of foodtech to help build a better food system. That's the type of future-forward thinking that drives and inspires me.