Europeans are ordering food online like never before.
"The last month and a half has been crazy," says Karl Munthe-Kaas, cofounder and chief executive of Kolonial, Norway's largest online grocery store. The company's promise of next-day delivery went out of the window: customers faced up to nine-day waiting times. Kolonial even started delivering orders in the middle of the night. 
In the UK, online supermarket Ocado closed to new orders mid-March. London-based vegetable box delivery startup Oddbox was also overwhelmed by demand, while meal kit delivery service Gousto reported a 70% increase in sales in the first quarter of this year.
But not all food delivery businesses are booming. Yesterday, Deliveroo announced it was laying off 367 employees and furloughing a further 50. Earlier this month it issued a plea to the UK's Competition and Markets Authority (CMA) to clear an investment Amazon made into the company last year or, as a result of Covid-19, it would "fail financially". The CMA has provisionally cleared the deal. Glovo, its Spanish competitor, saw orders drop across all of its markets when the pandemic hit. In its two largest markets, Spain and Italy, 70% of the restaurants on its platform have closed their doors, while customer demand has also tailed off for takeaway food. 
So, while many restaurants remain closed, scores of food businesses are finding ways to jump on the grocery delivery bandwagon. Choco, a Berlin-based platform for restaurants and suppliers, has launched a direct-to-consumer business to give people at home access to wholesale goods. Wolt, a Finnish food delivery platform, has launched an online grocery store. And Glovo, which has pioneered small basket grocery deliveries, has signed a handful of new supermarket partners in the past month.
"This crisis will propel grocery digitisation; it will mark a step change," says Johan Svanström, partner at EQT Ventures and an investor in Wolt. "It just got rocket-boosted by people willing to try it" — customers and corporate clients both.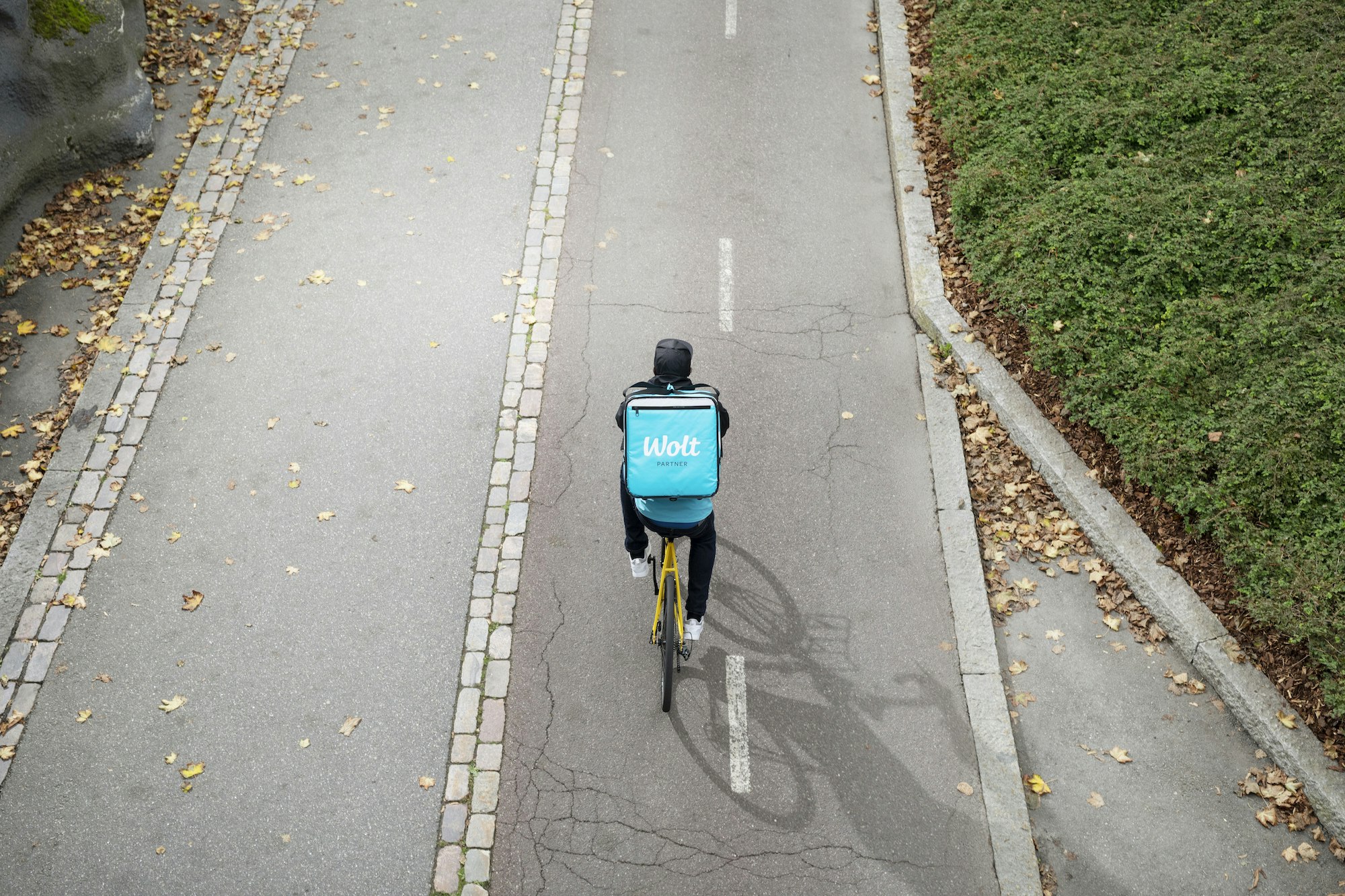 Grocery partner goldmine
Online grocery delivery in Europe still accounts for a surprisingly small percentage of overall grocery spend. In 2018, just 1.8% of groceries were bought online in Europe and, even in the UK, the leading market, online groceries accounted for only 7% of total grocery spend in 2018.
In Spain, it's still under 2%. But over the past few weeks Glovo, which runs several of its own dark grocery stores as well as partnering with supermarkets, has seen grocery orders shoot up by 300% in its home country. It has also landed new partners, including German retailer Kaufland, which it worked with to launch a grocery ordering service over the telephone for people over 65 in 14 Romanian cities. In addition, it has expanded an existing partnership with French chain Carrefour to include seven cities in Poland, and with Spanish supermarket chain DIA to include 500 stores across the country. 
Supermarkets are now like, 'Can you help us? Let's just do it — how do we do

it?'
Wolt, which runs its food delivery service in 22 countries in northern and eastern Europe, has also had supermarket companies knocking on its door. The company has been exploring grocery delivery for some time — it already delivers groceries in 15 countries, working with around 20 local store partners — but the pandemic has sped up conversations with bigger partners dramatically, says Svanström.
"Instead of having to go through the typical sales pitching process, [supermarkets] are now like, 'Can you help us? Let's just do it — how do we do it?' It's fascinating to see how people don't worry so much about commissions and what makes sense for the long-term. It's a fantastic opportunity to test the viability [of online delivery]."
The trend is the same across Europe. Uber Eats says that the number of grocery and convenience stores signing up to its app in March was double the usual monthly sign-up rate. Customer orders for grocery and convenience store goods increased 59% in Europe in March.
Uber Eats has also gone live with several new or expanded partnerships. In France, it's delivering from 50 Carrefour stores in a handful of cities; in Spain, it's delivering from 25 Gap stores in 15 cities; and in the UK it is working with more than 700 convenience store outlets. 
Time to experiment
Wolt has also jumped on the chance to test out running its own grocery store in Helsinki, much like Glovo's dark stores. "We're learning everything from renting the space and accepting orders to packing. For a pilot, the concept seems to be gaining quite a bit of traction," says Heini Vesander, head of communications at Wolt.
Other startups have been jumping in to help meet soaring customer demand for online groceries too.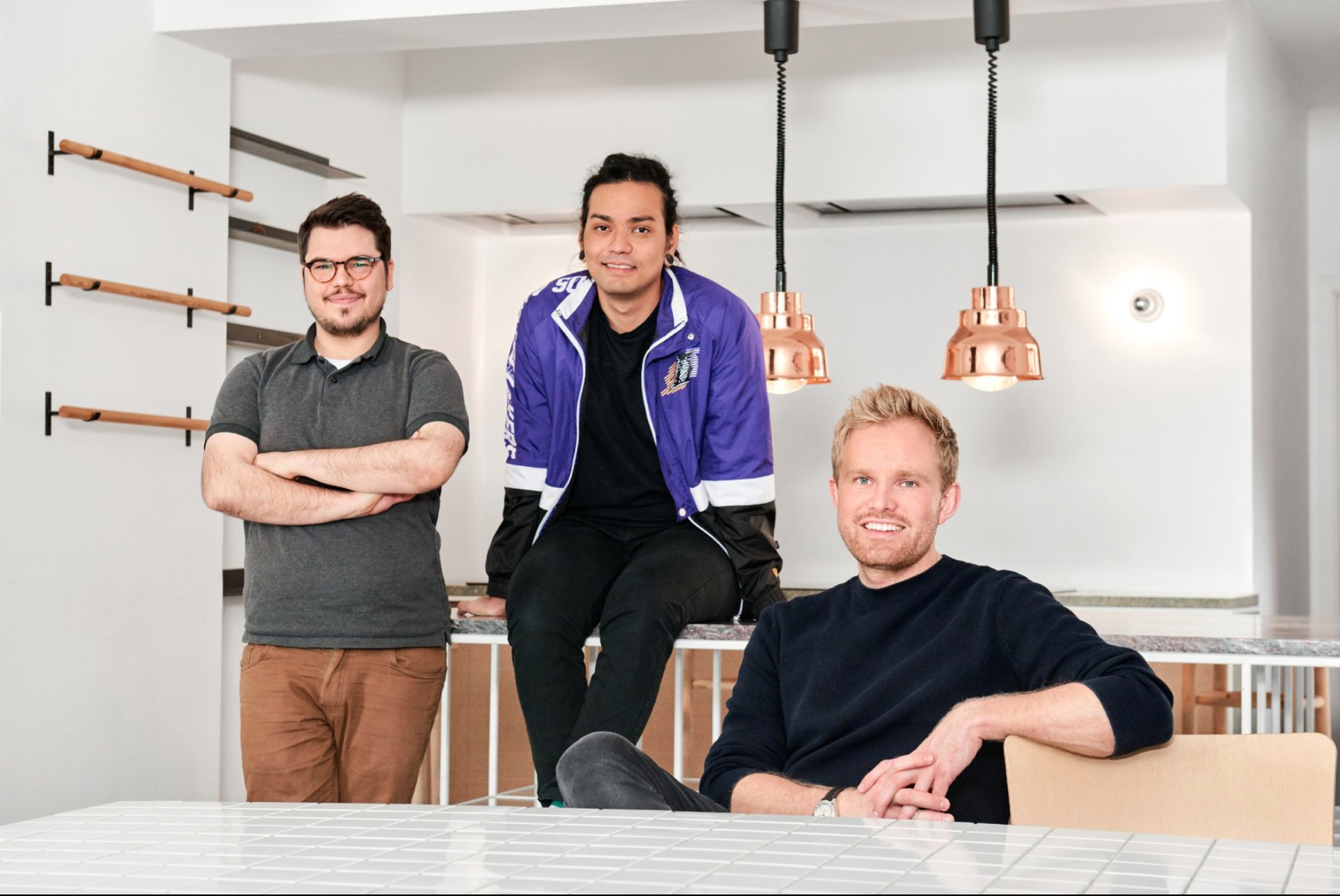 Choco, a Berlin-based company which connects restaurants with suppliers, saw around two-thirds of its restaurant clients close their doors — leaving their suppliers with a problem. At the same time, queues were mounting at supermarkets and essentials were getting sold out in-store and online.
"We went to our suppliers and said, 'Hey, can you also deliver to consumers?'" says Choco cofounder and chief executive Daniel Khachab. "They said, 'Yes we can'."
With some quick tweaks to processes on the supplier side, Choco set up several online stores in Germany, the US and France where consumers could order fruit, vegetables and other essentials from restaurant suppliers. In Paris, Mon Marché Choco served 1,400 families in the first three days after launch. Over 60% of customers keep coming back to order more, says Khachab. 
Unlike Glovo and Wolt, however, Choco doesn't see this as a long-term business opportunity. "This is our contribution to the industry; it helps suppliers stay alive," says Khachab. All profits from the online stores are donated to restaurants, he adds. "Everything we can do to help players in our ecosystem is also helpful for us." 
Even if Choco's online store has a limited shelf-life, the hope for most startups in the grocery delivery sector is that consumer demand for these services will be long-standing. 
Sacha Michaud, cofounder of Glovo, thinks that this short-term boom in online grocery orders could be great news in the long term too. The reason so many people are comfortable ordering takeaway online is because we've been ordering takeaway for decades, he says. The same hasn't been true of grocery delivery — until now. "There's a massive upside to educating the market," he says. Once consumers have been forced to have a taste, they might just realise they like it.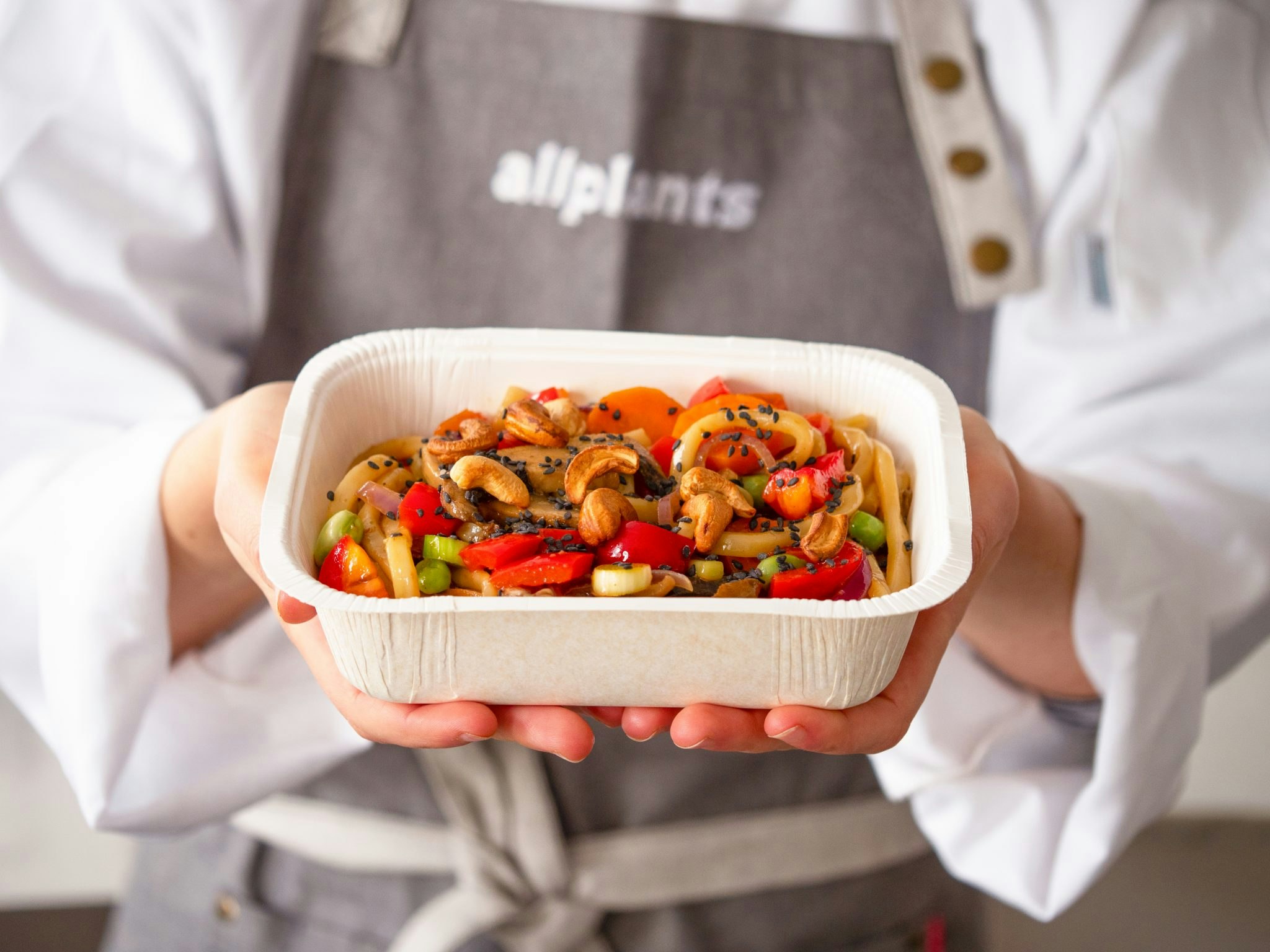 Mealkit madness
Customers aren't just dabbling in grocery delivery — they're sampling direct-to-consumer meal kits and prepared meals more than ever before too. 
"It's been bonkers," says Jonathan Petrides, chief executive and cofounder of UK-based frozen vegan meal delivery startup allplants. His company saw a 400% increase in customers in March, compared to the same month last year. Subscription frequencies have also shot up, he says, with many existing customers scheduling deliveries every week, instead of the usual four to six weeks. 
Other direct-to-consumer food brands in the UK have had a similarly off-the-chart few weeks. Mindful Chef saw a 425% increase in new recipe box customers, while pasta recipe box startup Pasta Evangelists told Food Navigator: "We're having record days, record weeks, a record month and a record quarter."
To cope with additional demand, many of these businesses are hiring — while most others in the food and hospitality sector are laying off staff. Gousto is hiring for over 100 new roles in its factory, while allplants has also hired more chefs and temporarily turned off marketing to "stem the demand". 
The share price of listed meal kit company Marley Spoon is up 420% this year and the price of HelloFresh shares are up 80%.
For EasyCookAsia, a Berlin-based Asian meal box startup which launched in January, the timing couldn't have been better. Orders for its boxes of hard-to-source Asian ingredients and recipe cards soared — and new product ideas popped up too. 
"Many cooking instructors, as well as local restaurants, are suffering so in order to help them and grow, we started to develop many boxes based on their recipes," says Minchul Lee, cofounder and chief executive of EasyCookAsia. Cooking instructors receive a commission for each box sold, while many restaurants sell EasyCookAsia the ingredients to use in boxes. "People love this idea."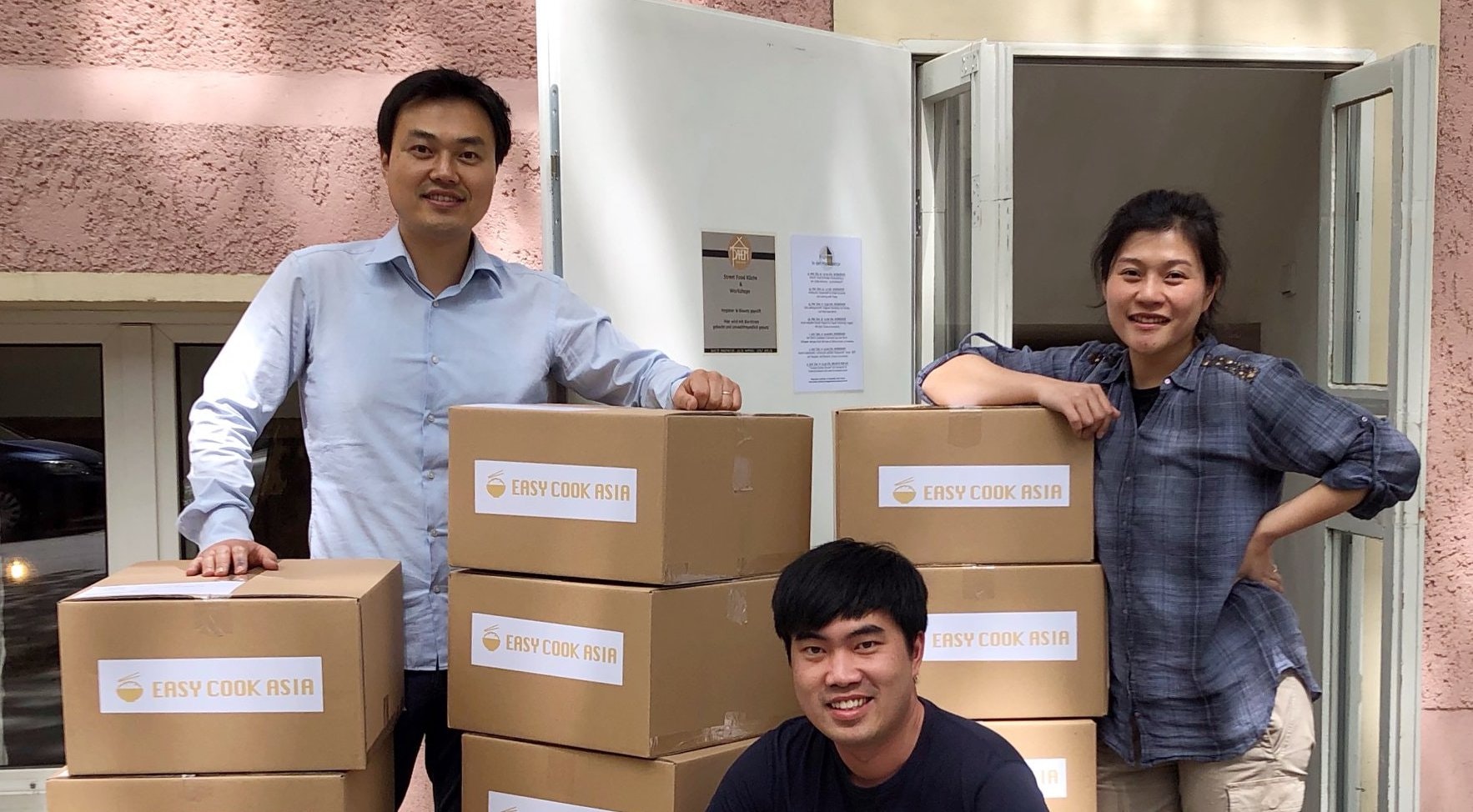 Despite being home to many globally successful food delivery businesses — including Delivery Hero and HelloFresh — Germans are still quite conservative when it comes to online purchasing, adds Lee. Having lived through lockdown might change that, he thinks. 
Not all bad for restaurant food delivery
Restaurant food delivery companies are the anomaly here — but it's not all bad news. 
"Markets have been hit differently, by regulation and recommendations, and customer behaviour has also been different," says Svanström at EQT Ventures. This means the countries in which a food delivery company operates, and the type of cities, has made a difference to how drastic the impact of Covid-19 has been. 
"Deliveroo has huge dependencies on some mega cities; if a market like London shuts down, with zero footfall for an extended period, it doesn't matter if the volume of delivery has gone up, it can't sustain it," he says. 
In the first weeks of lockdown, Wolt saw orders on its platform dip — as did Glovo. But as lockdowns continued, Wolt says it's seen customers order more than average for this time of year and order much more on weekdays than usual. Glovo is "attracting record new customers", says Michaud.
Both Wolt and Glovo have seen an increased interest from restaurants to join their platforms for the first time. For Wolt, the number onboarded over recent weeks is in the thousands — and many of these new partners would be hard to win over in normal circumstances.
"Typically it would take the salesforce to go and meet [these restaurants] and convince them to join," says Svanström. The fact that they're now asking to join is a business development win for the food delivery platforms. "There's a very meaningful step up here," he adds. 
"A lot of 'local heroes' — small family-run restaurants — are doing extremely well," says Michaud. In Spain, Glovo has just 40% of the restaurants it usually has live on its platform — but those that are open for orders are "sometimes selling double what they were before", he adds.
Glovo has also seen increased usage of its courier service; parents and adult children living in the same city are cooking for one another — and using Glovo riders to deliver those meals.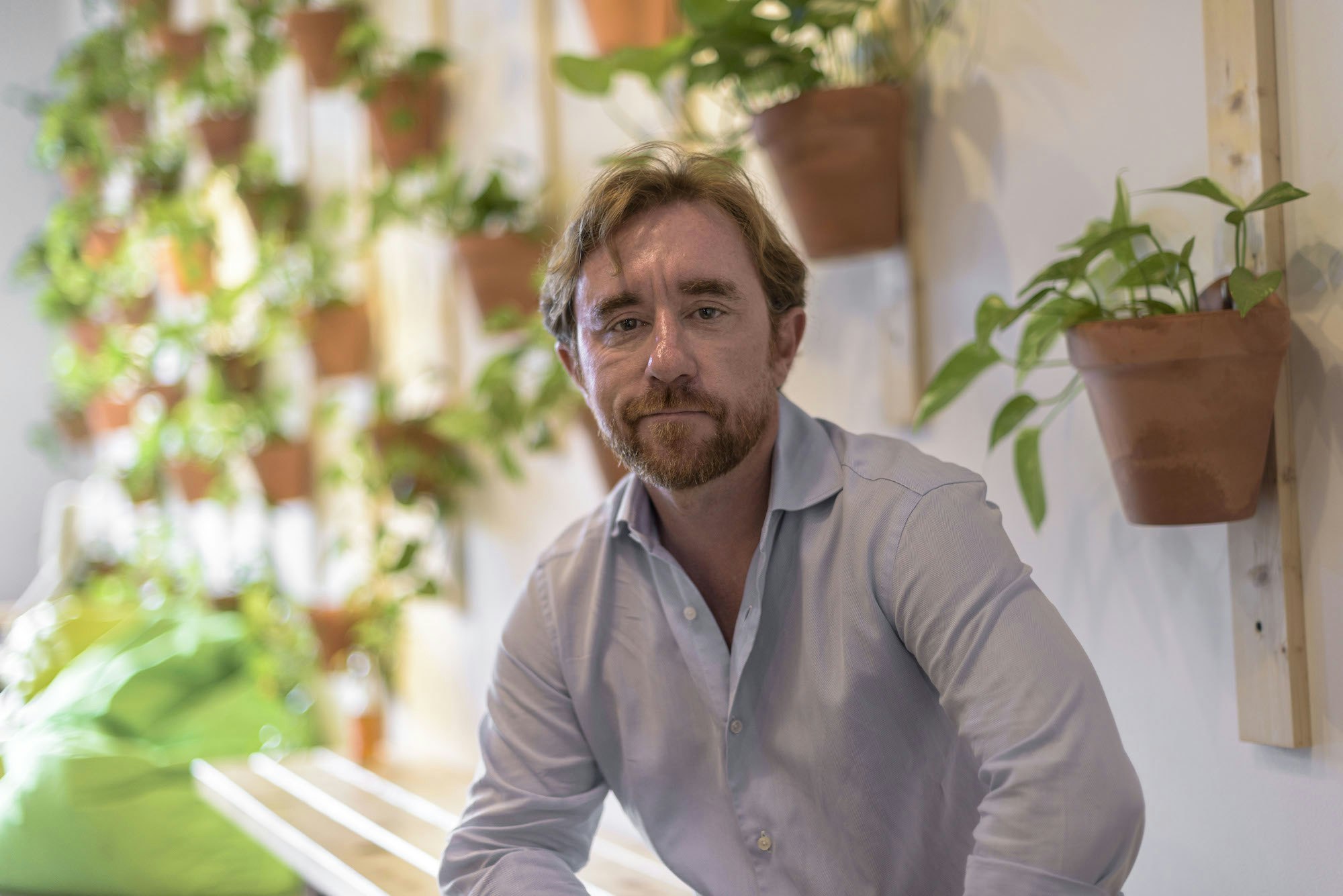 Gloomy outlook for restaurants
Still, the future of many of Europe's restaurants remains wobbly, if not completely bleak. Governments are yet to release much information about when or how the sector can reopen, and many business owners fear that they won't be able to make ends meet with restrictions in place. FIPE, the Italian association for bars and restaurants, has warned that 50,000 businesses may shut up shop forever. 
That's a challenge for Glovo, Wolt and their competitors. "A lot of stuff is being kept on life support by governments spending billions of dollars — but that's not going to last forever. We're going to see places shutting down and people losing their jobs. Much of that depends on how long these lockdowns stay in place," says Svanström. "You have to plan for the worst and plan for the better." 
Michaud is hopeful that if restrictions and social distancing measures deter some customers from returning to restaurants' tables, they might instead choose to order from those same restaurants online. "They'll use us as a tool for not going to a restaurant or a supermarket," he says. 
Investor appetite?
There's also the broader economic downturn to take into consideration. 
"We are concerned about the recession," says Michaud — but not so much about how it will impact customer spending. "We're less worried about the business metrics and growth. We're more worried about the investment scenario." 
We're more worried about the investment

scenario.
To date, five-year-old Glovo has raised €460m. That's not as much as some of its even more cash-guzzling competitors (Deliveroo has raised $1.53bn in total), but it still makes Glovo an expensive bet. 
"Investor interest is going to change dramatically," says Michaud. "That's why we have to be a really lean company and watch the PNL [profit and loss]." 
Glovo is still hoping to reach profitability mid-next year, he says. To achieve that "we'll focus on key business areas that we know have a clear route to profitability" — so no more dabbling in the scooter market. "We'll be more careful about expanding to new regions or countries, watch our headcount, be strict on new hires, and focus a lot on tech." 
This anticipated scrutiny of companies' numbers is not solely a result of the crisis; it's been in the works since the spectacular downfall of vastly overvalued businesses like WeWork last year. "There was already a renewed appetite for not just growth at all costs," says Svanström. "If you're not operating that smartly, or your idea is not that great, it's going to be harder [to raise money]."
There is still plenty of investor appetite for food businesses, however. Today, Belgian startup Deliverect has announced a €16.5m raise led by transatlantic VC firm OMERS Ventures; it makes software to help restaurants manage online food orders. Earlier this month, Gousto raised £33m to boost hiring and says it is profitable — a feat many thought was impossible for a meal kit company at one time. And Choco, which raised $33.5m last October, raised a further $30.2m this month from New York-based hedge fund Coatue Management. 
"The round was highly opportunistic," says Choco's Khachab. "The terms were favourable and fair, and it enables us to build better products for our clients, expand our geographical reach — and be financially robust." 
Choco reckons it now has a two-to-three year runway. It's one of the lucky ones.