Restaurants and delivery platforms have something of a difficult relationship. Restaurants hate the platform's commission fees, which can be as high as 30%, but love (and need) online orders — especially during lockdowns. 
Luckily for them, giant food delivery platforms like Deliveroo, Just Eat and Uber Eats are not their only option.
Enter Flipdish, an Irish startup which is today announcing a €40m funding round from global investment firm Tiger Global Management. 
Flipdish, founded in Dublin in 2015, offers restaurants (and hotels and grocery stores) a white-label platform, enabling them to take online orders from their own websites and set up loyalty programmes for their customers. It works with a range of courier partners to fulfill deliveries, like Stuart, Ziticity and in one Irish town, drone delivery startup Manna Aero. Its commission fee is also much lower than that charged by delivery platforms, at 7% plus a 50p order fee. 
And crucially, says Flipdish CEO and cofounder Conor McCarthy, his team has no plans to steal away restaurants' customers from them.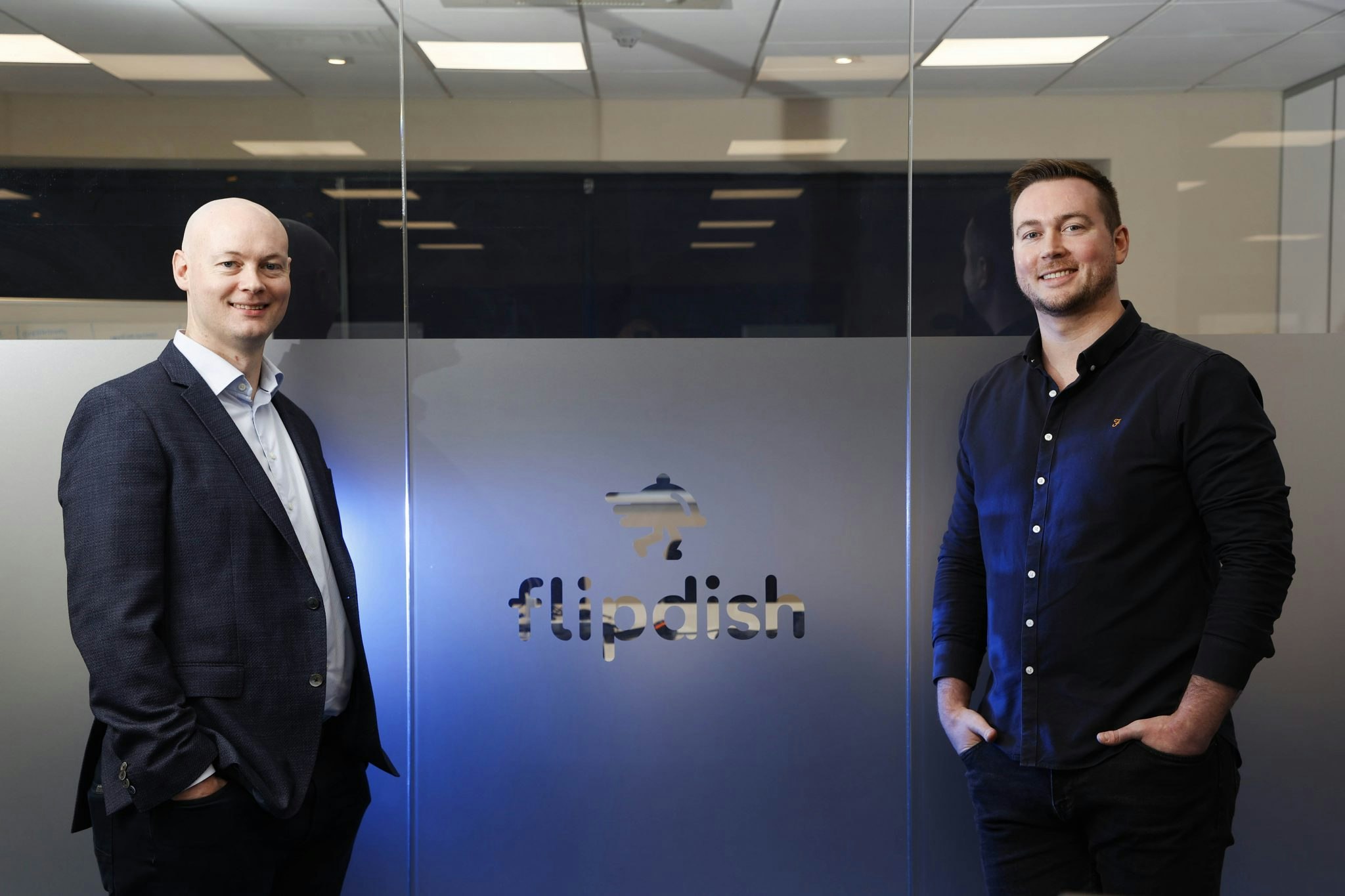 The problem with the big platforms
Before Covid-19, says McCarthy, lots of restaurants relied on platforms like Deliveroo for a small portion of orders, but when everything moved online, "they realised they weren't making a whole load of money from it, despite paying such huge fees". 
Deliveroo and Uber Eats typically take a commission of around 30%, while Just Eat takes 14% (unless customers want to use its courier service, in which case it jumps to 33% + VAT). 
They realised they weren't making a whole load of money from it, despite paying such huge

fees.
But for restaurants whose sole trade comes from online orders at the moment, that's a hefty chunk of revenue. Take Flipdish's customer Tanisha Broady from the Rock of Virtue Cafe in Cambridge. In figures supplied by Flipdish, she says that for a £41 order she took recently, Deliveroo took £17 — Flipdish would have taken just £3.37. 
But it's not just those fees that are upsetting restaurateurs, says McCarthy. "The big issue isn't the commission. It's the fact that these marketplaces are competing with restaurants — they're creating their own food brands, siphoning away customers and then selling them their own products," he argues. In other words, marketplaces tend to encourage customers to try out new restaurants, rather than reorder from food businesses they've eaten from before. (Of course, restaurants on the platforms also benefit from this — they can win over new customers and potentially increase order volume too.)
Most of the big food delivery players are also dabbling in 'dark kitchens' and delivery-only food brands, effectively turning them into competitors of restaurants. Deliveroo, for example, plans to double the number of dark kitchens it runs in 2021.
So why aren't all restaurants using Flipdish?
A lot simply haven't heard of it, says McCarthy. "Our biggest job to do is to let restaurants know we exist," he says. "Once they understand our service, it generally goes pretty well." 
Over the past two years, Flipdish has been getting the word out: it's seen revenues increase 10x and has signed up over 1.5k new customers in the past 12 months.
"In March last year over a week and a half, 30% of restaurants closed — but quickly after that, the restaurants staying open started doing higher volumes," says McCarthy. "For us, a lot of new business came in; for typical dine-in restaurants, the only way to stay open was by offering click-and-collect, so there was a higher volume of restaurants going online for the first time." 
Still, Flipdish covers less than 2% of the UK market at the moment, so there's plenty of room for growth. 
"Going into new markets is not top of our agenda," says McCarthy; instead he wants to increase market share in the 15 countries Flipdish is already in, which includes Spain, Germany, France and the US — and, as of January this year, Australia, Portugal, Switzerland, Austria and Mexico. 
Beyond the restaurant
Flipdish is also expanding beyond its core customer — the small local restaurant, cafe or takeaway — to sign up larger chains, and other hospitality businesses, like hotels (it's already used by Novotel to offer room service) and sports stadiums.
"Since Covid-19 we've had a lot more inbound from big chains," says McCarthy; there are some "huge ones in the works", he adds, although Flipdish isn't chasing after any accounts quite as enormous as McDonald's. 
To land a 100-location chain, Flipdish might need to slightly tweak its product, says McCarthy; for example to give access rights for different levels of staff (store manager, area manager etc.), and to allow for reporting across a whole bunch of sites. Bigger clients will also want dedicated account managers. 
Flipdish also works with an increasing number of big and small grocery retailers. Ireland's largest supermarket chain, Dunnes Stores, uses its software to offer click and collect, while SPAR uses Flipdish for click and collect and home deliveries. 
Tiger Tiger
Flipdish's sole investor in this round, Tiger Global, is bullish on the food delivery sector. Just last month, it piled into Finnish food delivery company Wolt's $530m funding round. It was also an investor in Flaschenpost, the Berlin-based drink delivery startup which was acquired by Dr Oetker in November 2020. 
In the US, its portfolio includes alcohol delivery service Drizly (bought by Uber for $1.1bn last week) and grocery delivery company Instacart, while in India it has backed food delivery giant Zomato (which is reportedly closing a $500m funding round at a $5.5bn valuation, ahead of an IPO).
Its non-food delivery portfolio in Europe is also impressive, featuring deeptech unicorn UiPath, fintech giant Checkout.com and super-speedily growing events platform Hopin. 
McCathy says Tiger Global was not the only VC which offered Flipdish a term sheet. Over the past year, he says, he's been getting emails from private equity firms and VCs "every couple of weeks" — but when it came to raise, he liked that Tiger "knew a lot about this industry — and our competitors".